About This Website
Namaste, and welcome to World Heritage Journeys Buddha—guiding you to the most unique and authentic travel experiences, recommended by local experts and curated by National Geographic and UNESCO.
World Heritage Journeys Buddha
Join us on a cultural journey across South Asia, curated by experts
Through these journeys, you will discover South Asia in a new light, and learn how these incredible World Heritage sites intertwine to tell fascinating stories of the region's heritage and history.
There are over 50 World Heritage sites related to Buddhism in Asia, and we've handpicked 3 for you to explore in-depth. By working with the managers of these sites, the local communities, businesses and stakeholders, we are giving you special access to some of the hidden gems and local secrets of these amazing destinations.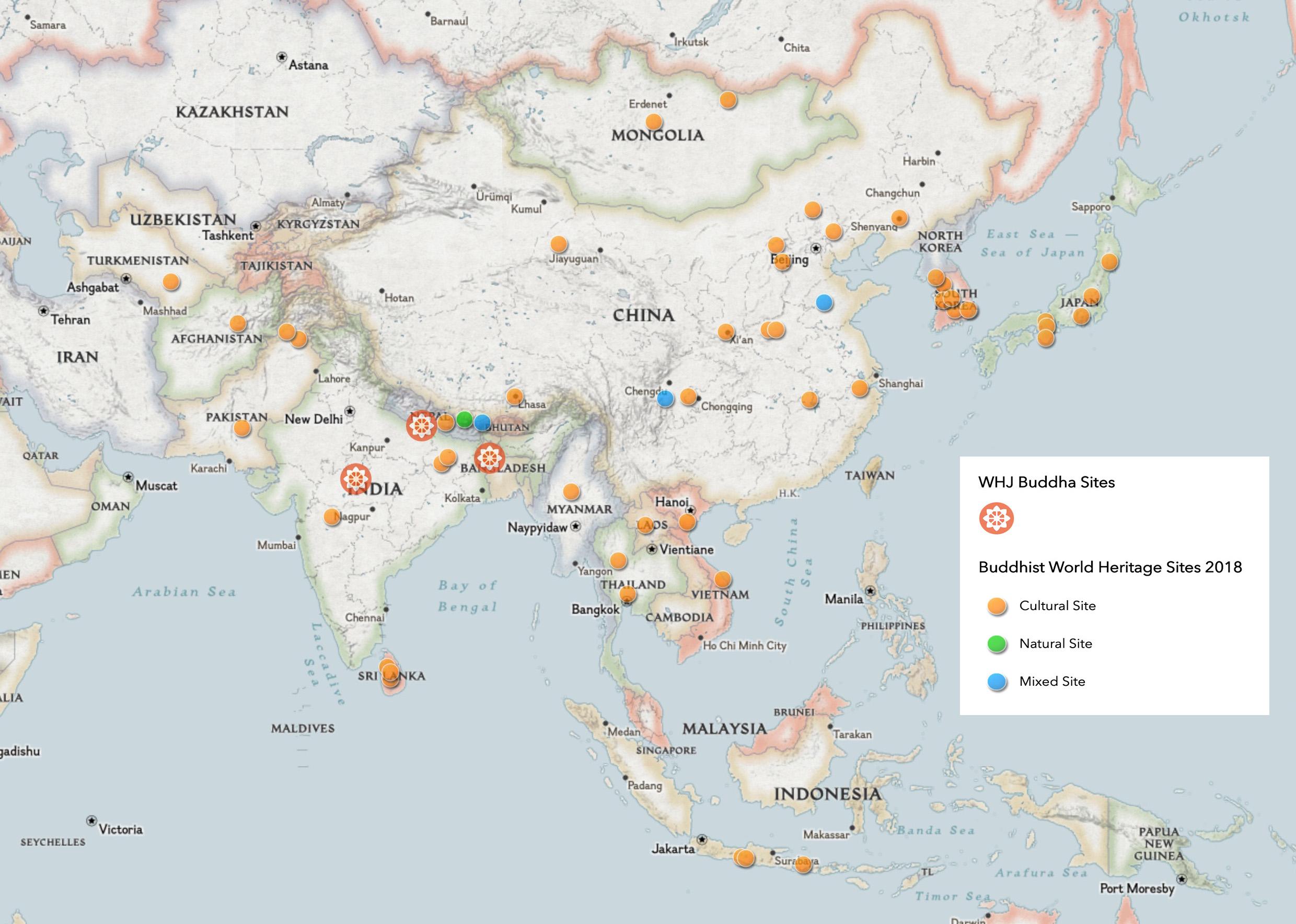 But it's much more than that. Our goal is to change how people travel. Staying longer in destinations, experiencing the local culture, and gaining a deeper knowledge and appreciation of World Heritage values.
With this local knowledge, we encourage you to travel differently, and travel deeper.
Use this platform to inspire and plan your trips. Sign up and save the places and experiences you discover to your personal itinerary, and design your own unforgettable World Heritage Journey of Buddha.
---
This website is an initiative of the Korea International Cooperation Agency.

It was made possible by a grant to UNESCO to help nations of South Asia preserve their World Heritage and leverage it for sustainable economic development.
---
Sustainable Tourism at World Heritage Sites
This project is being led by the UNESCO World Heritage and Sustainable Tourism Programme, which works to protect heritage through sustainable tourism and economic development.


The Sustainable Tourism Programme works on a range of areas impacting tourism and World Heritage, from visitor management, to policy and strategy development, to climate change, guides training and public awareness, amongst others.
The Programme supports UNESCO's overall mandate to strengthen ties between nations, so that we may live in a cultural environment rich in diversity and dialogue, where heritage serves as a bridge between generations and peoples.
UNESCO is pleased to be working with a number of partners in the implementation of this project.
---