Arts and craft
Join a workshop to create a traditional craft product called a pla taphian - a mobile of fish weaved from palm leaves.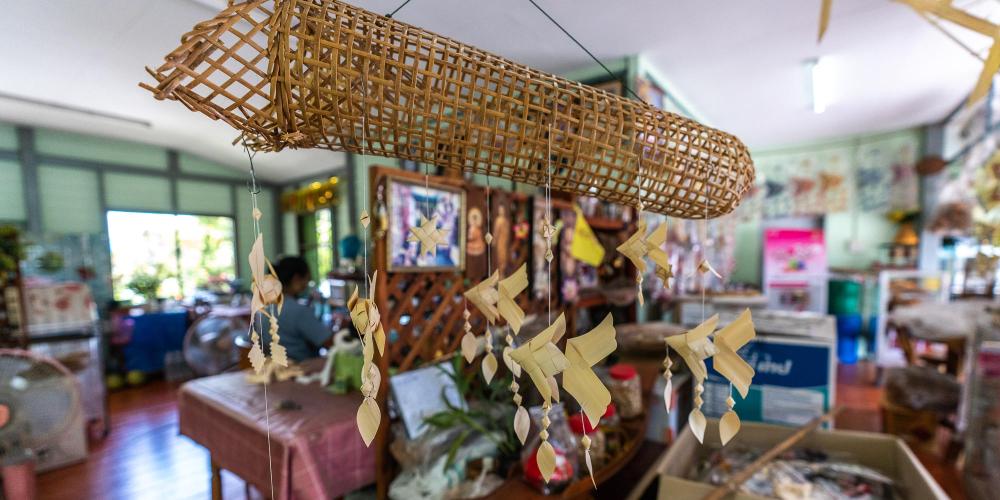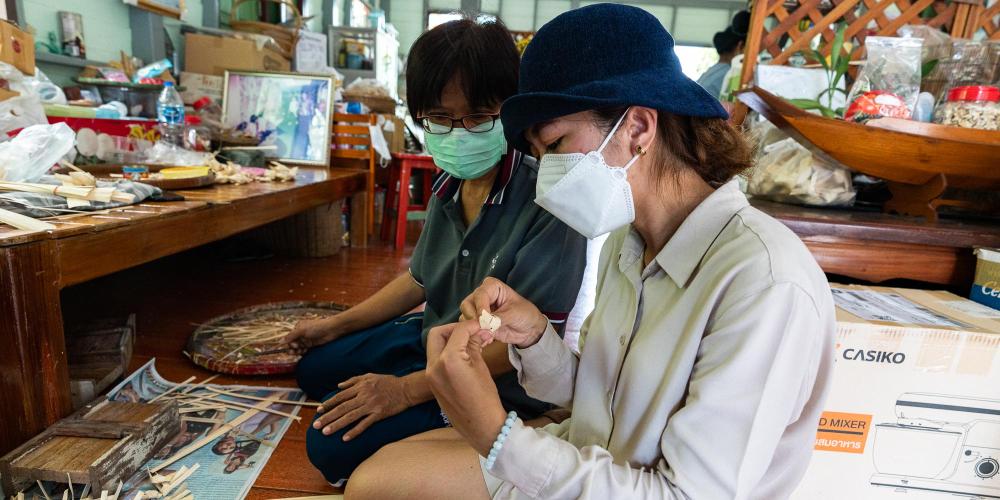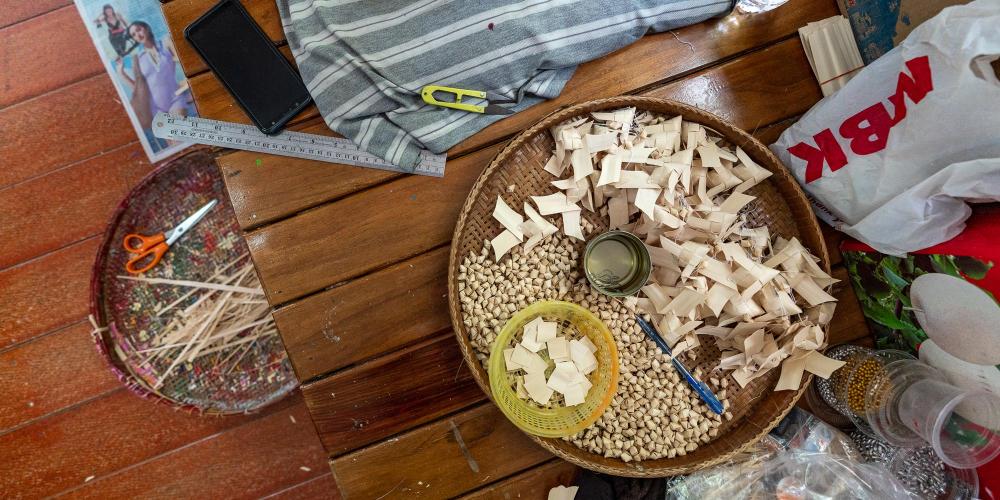 Keep an eye out in Ayutthaya, and you may spot some decorations of fish made with palm leaves. Known as 'pla taphian' these local crafts have been made by hand in the region for generations. Using thin strips of dried palm leaves, artisans weave them together to create the shape of the barb fish, with an arrow-shaped head and large flashy tails. They can be left naturally coloured or painted in colourful patterns, depending on the style.
At the small workshop called Sala Pla Thai, visitors can purchase some of the crafts – or even join the owners for a workshop on how to make the pla taphian themselves. They may be small, but the process is quite intricate – although it's easy to be led through the steps to weave them from scratch.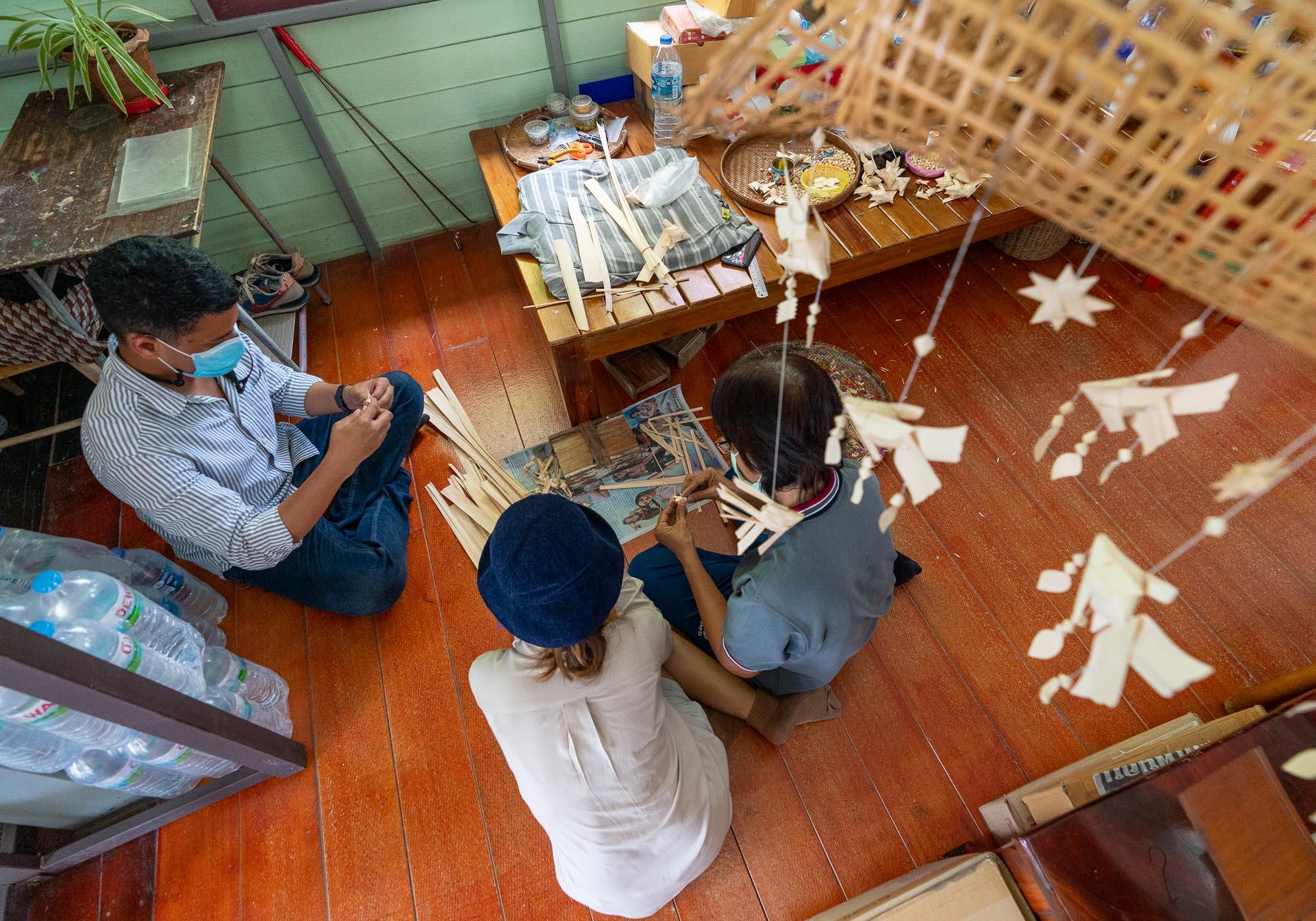 Traditionally, the fish were then attached to a mobile that hung above a child's bed. The fish is a symbol of prosperity and abundance and, as well as lulling the child to sleep, it is believed to bring good luck. The use of palm fronds also has an auspicious meaning because they were once used for Buddhist scriptures. These days, the pla taphian are used for decoration more generally as well.
South of Ayutthaya, you can discover more local products at the Bang Sai Royal Folk Arts and Crafts Centre. As well as items for sale, there are exhibitions of crafts from across the region, and demonstrations from some of the expert artisans.