Bijamandal
The wealthy town of Vidisha that brought Emperor Ashoka to this area is now home to the remains of an impressive 11th century temple.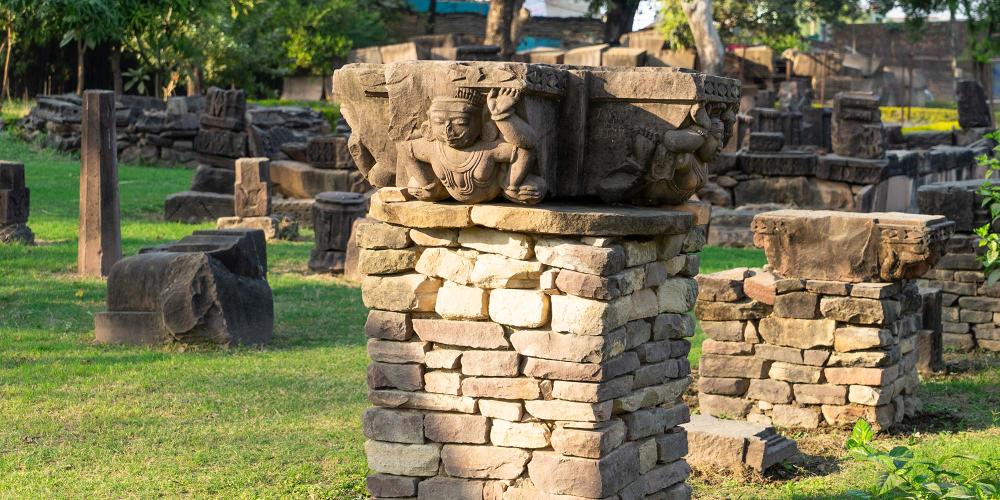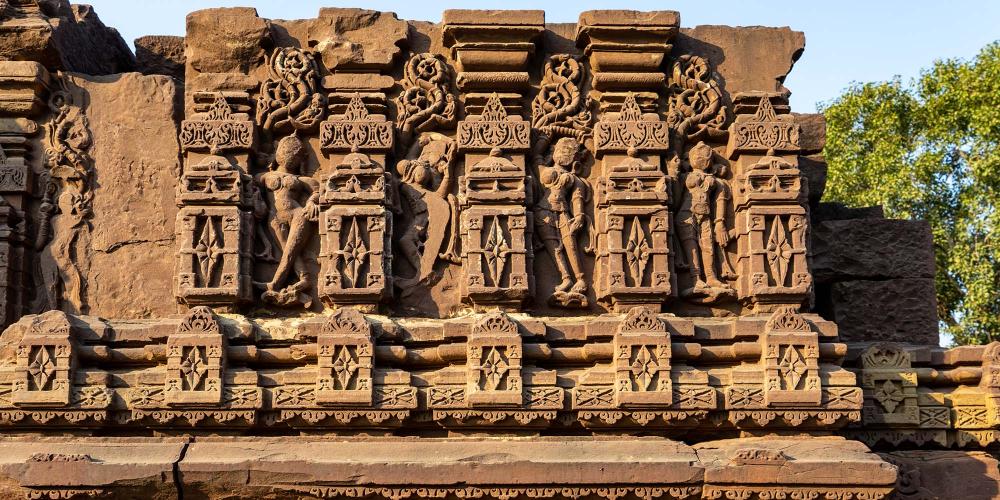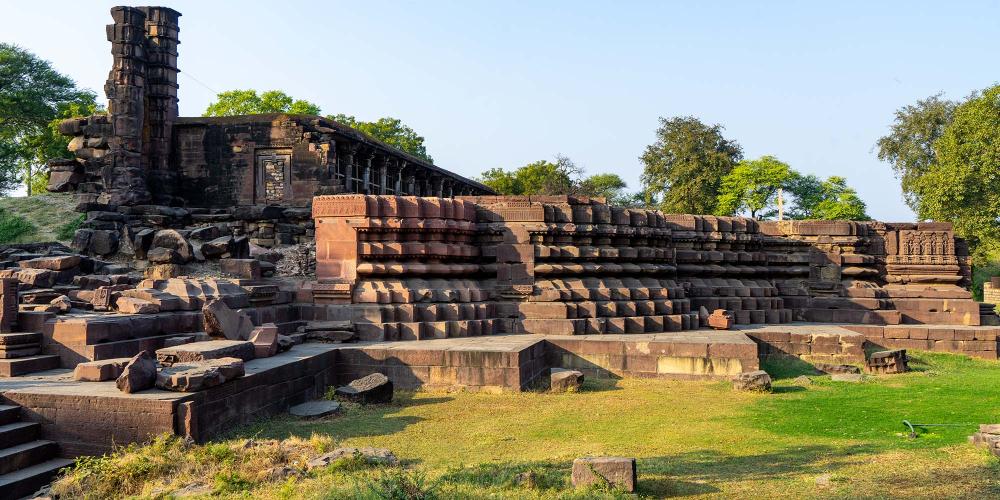 The town of Vidisha is critical to the story of Sanchi because it was here that Emperor Ashoka met his wife Devi who would not follow him to the capital, leading to his construction of the Great Stupa nearby. While Vidisha was a wealthy trading town that embraced Buddhism, it's actually the Hindu temple of Bijamandal that is one of its most important sites these days.
Bijamandal (or Bija Mandal) was built in the 11th century and would once have been an enormous temple, towering much higher than you can see today. What remains on the site would just have been the base for a much larger structure full of columns and ornately-carved statues. Many of these carved artworks are on display at the site.
In the 17th century, the temple was converted into a mosque by the Mhugal Empire but many of the original pieces of stone were used for the new structure. Other pieces, such as the columns in the main mosque area, were collected from different smaller temples nearby, meaning there is no consistency to the design.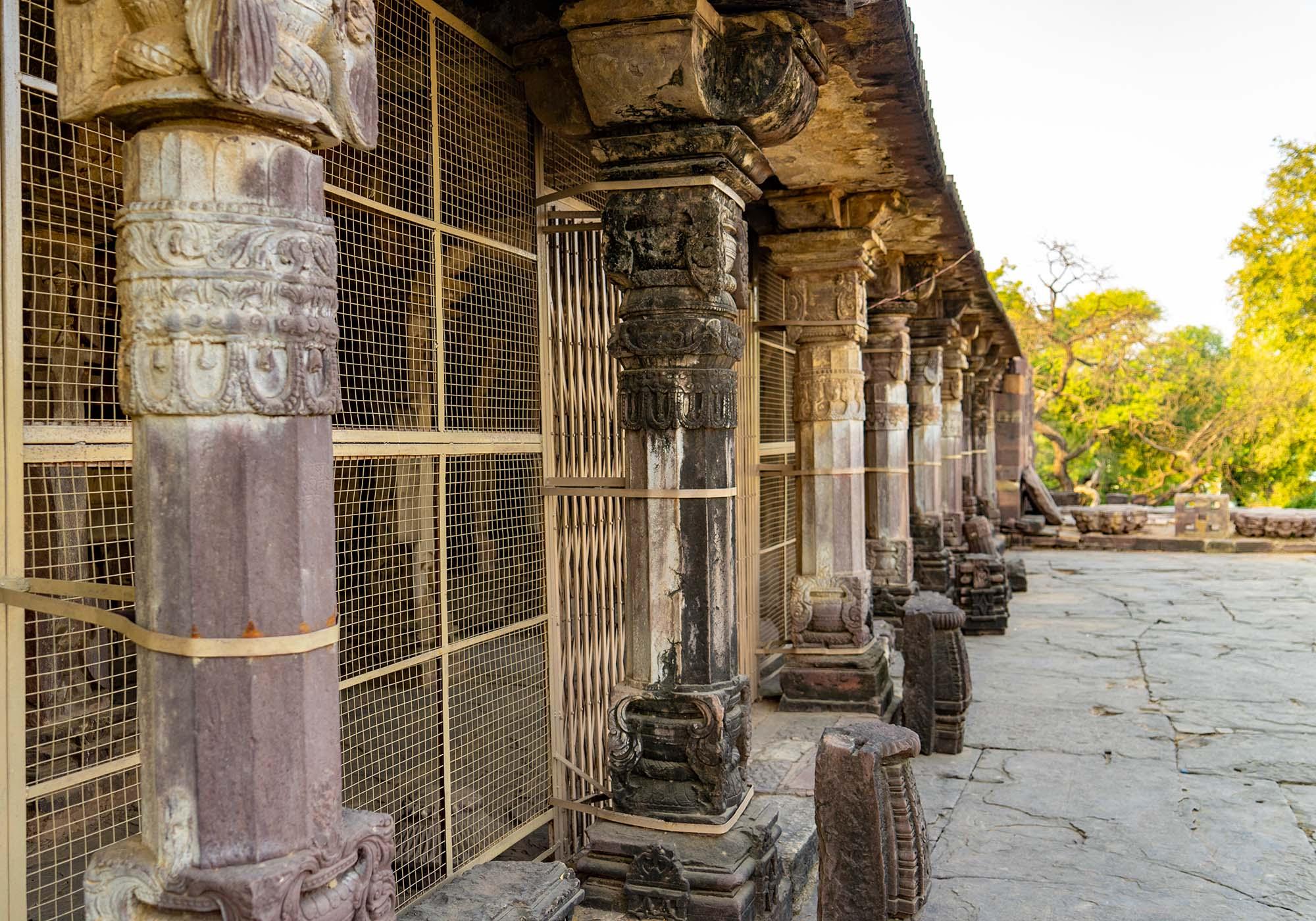 Nearby is another site, much smaller, that is worth visiting. It is the Heliodorus Pillar, a stone column erected around 150 BC by a Greek man who was an ambassador in Vidisha.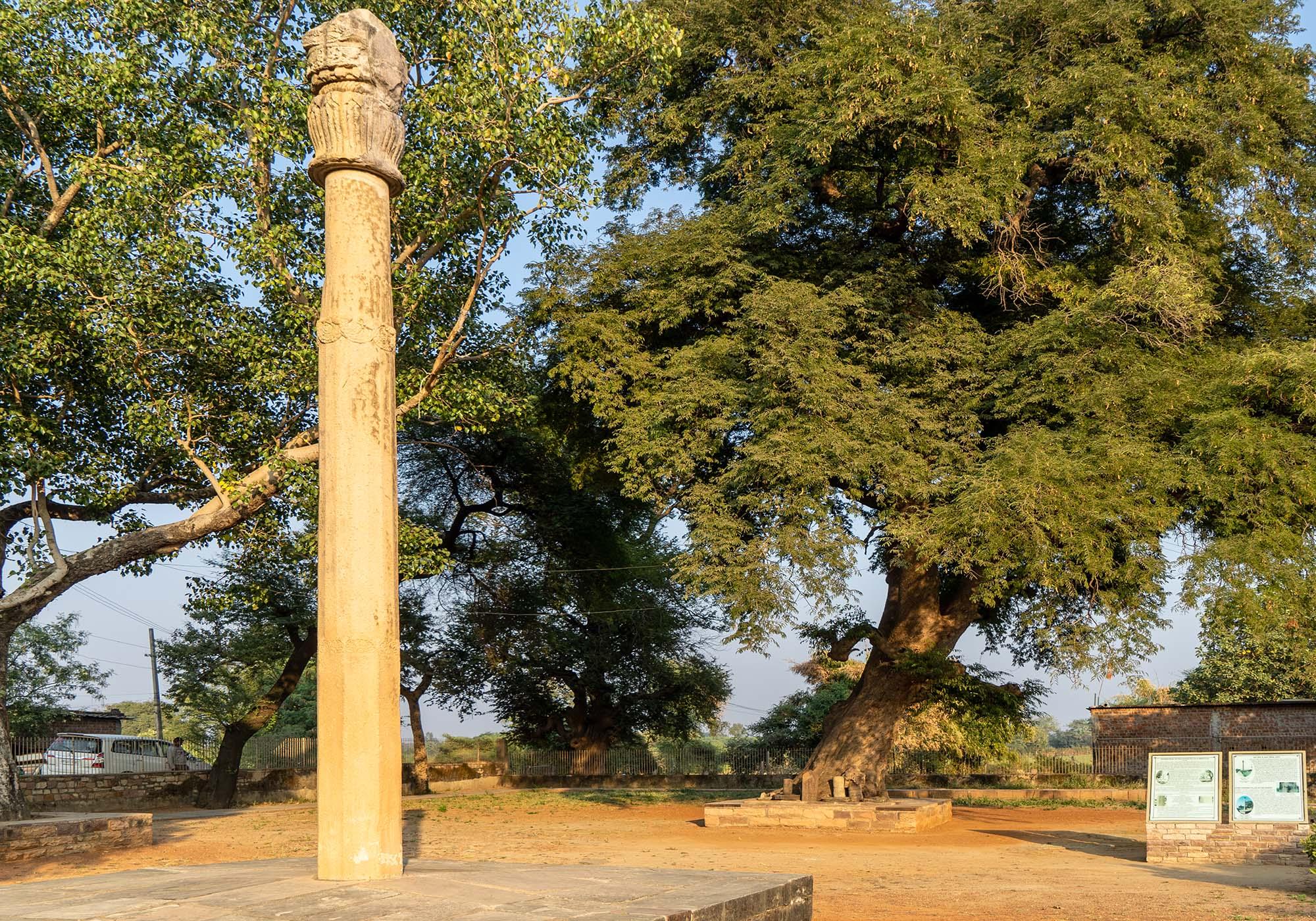 He had converted to Hinduism and left the pillar with a statue of Garuda on top as a demonstration of his faith. It's an extremely important historical artefact that is used as a reference point by archaeologists.