Buddha and the sarus crane
The Sarus crane (Antigone antigone) is revered in Lumbini and other parts of the world for more than just its grace and elegant appearance. A legend also tells the story of an important link to the Buddha.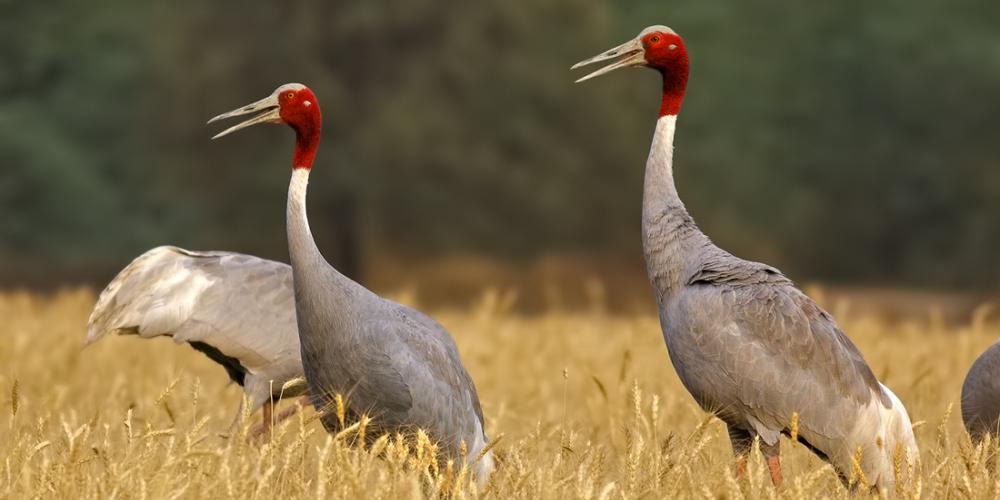 As the legend goes, one morning a young Prince Siddhartha, many years before he would become the Buddha, was sitting in the garden of his father's palace. Suddenly a wounded sarus crane fell from the sky and onto his feet. It had been shot by an arrow.
Siddhartha, feeling sorry for the animal, took it into the palace and removed the arrow. He patched up the wound and started to nurse the bird back to health, caring for it with genuine love.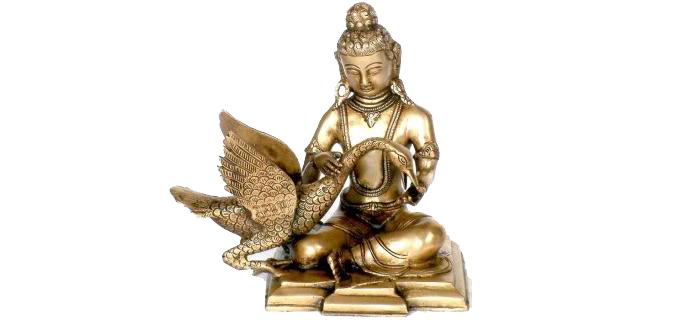 A few days later, Prince Siddhartha's cousin Devadatta arrived at the palace and claimed that the sarus crane was his because he had been the one who shot it. Siddhartha refused to hand it over and they fought over the bird.
To resolve the dispute, the boys took the case to the court of the king. After listening to both sides, the king's court decided it was Siddhartha, not Devadatta, who would be able to keep the bird. It belonged to the boy who had saved its life, not the one who had tried to kill it.
It's this story about young Prince Siddhartha and the sarus crane that is one of the reasons why the bird has always had a deep meaning for Buddhists and other people. But, even without the legend, the sarus crane is clearly a special animal.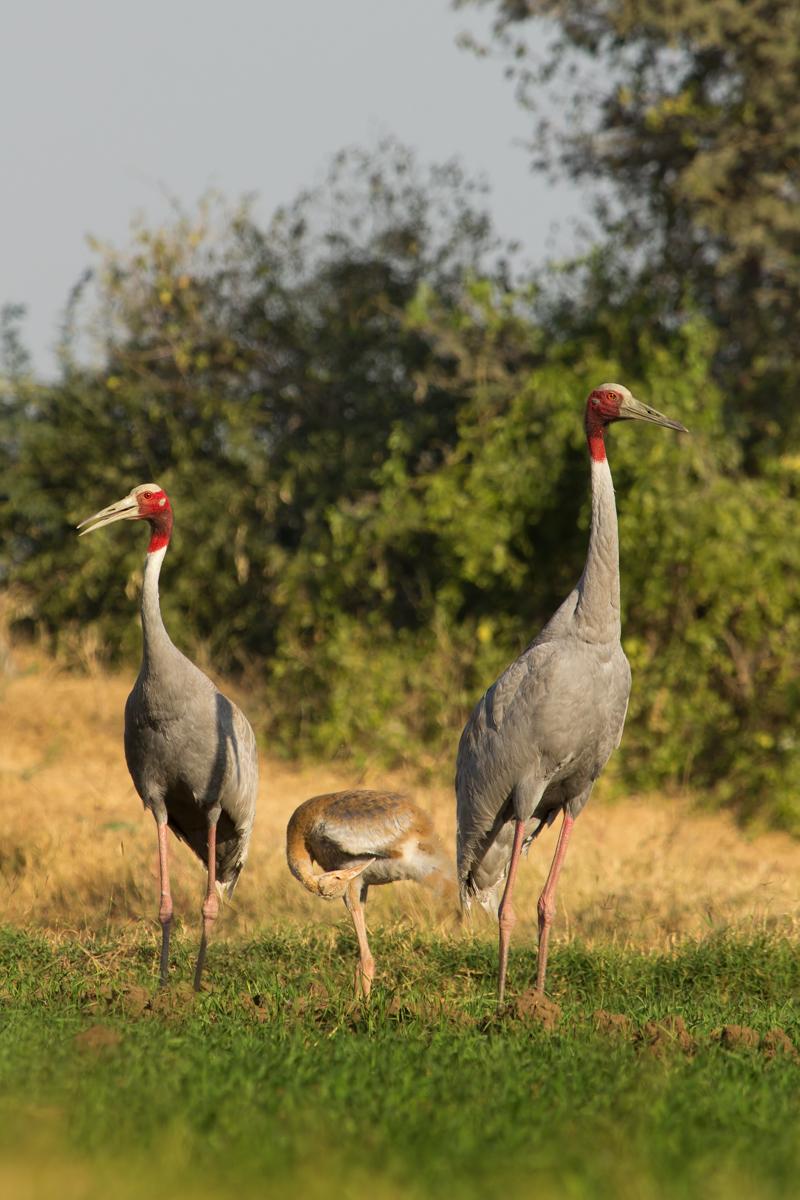 It is the tallest of the world's flying birds, standing at almost two metres high. It has an elegance to way it appears, svelte when standing on the ground and graceful in flight. With a grey body and a red head, even its feathers make it look sophisticated.
The behaviour of the sarus crane is another characteristic that has endeared it with people for so many years. They live in pairs, never separating from their partner for a single moment. To an observer, it looks like pure faith and dedication. It's no wonder that the bird is considered to be a symbol of love.
At Lumbini, the crane sanctuary is an important way to honour this special bird and protect the species. It's estimated there are about 100 pairs of sarus cranes in the area.
But the bird is revered in more places than just Nepal. In Vietnam, it's believed that seeing a crane before a journey or beginning work is auspicious and a sign of good luck – whereas killing one or eating its eggs will lead to misfortune in life.
And in Myanmar, where it's estimated there are about 500 sarus cranes, the majority of them live around the Ayeyarwaddy where they are protected because of a religious belief.