Ceramics workshop
Join a ceramics workshop at one of the local businesses that have been producing items with the traditional Sukhothai method for generations.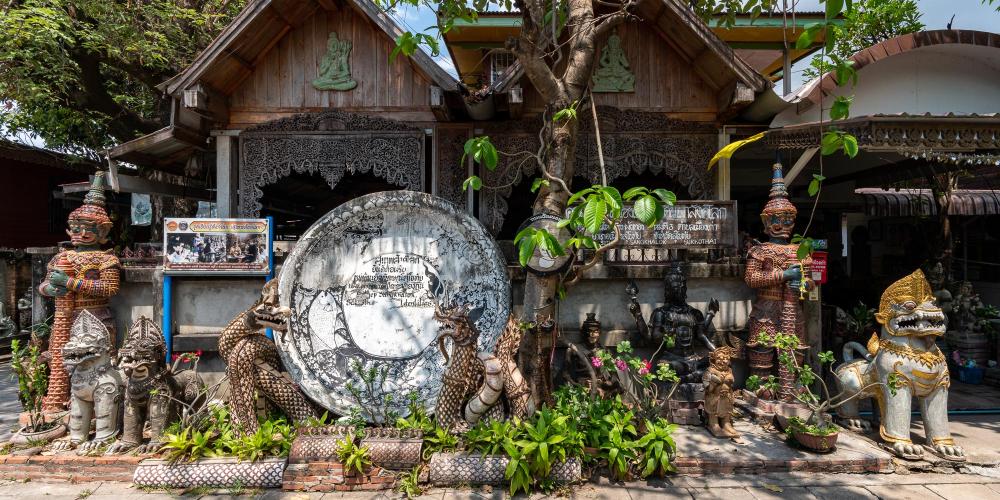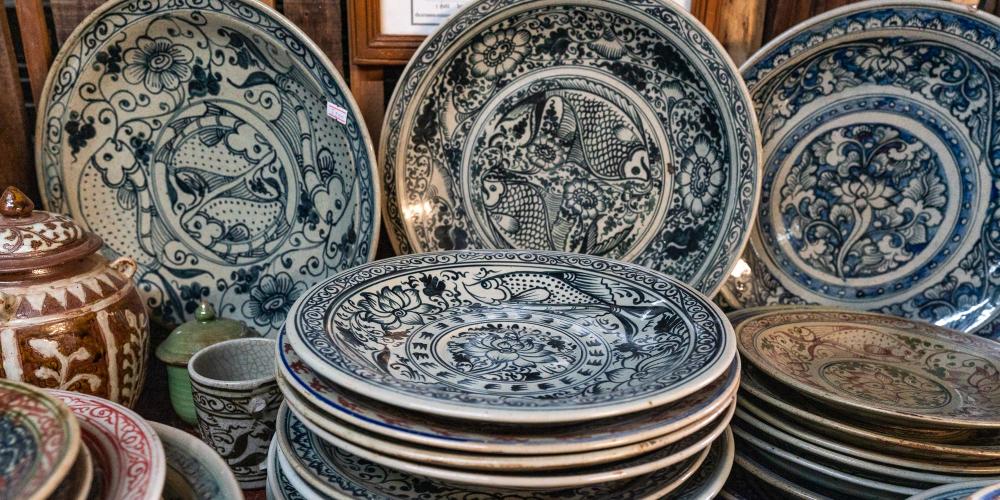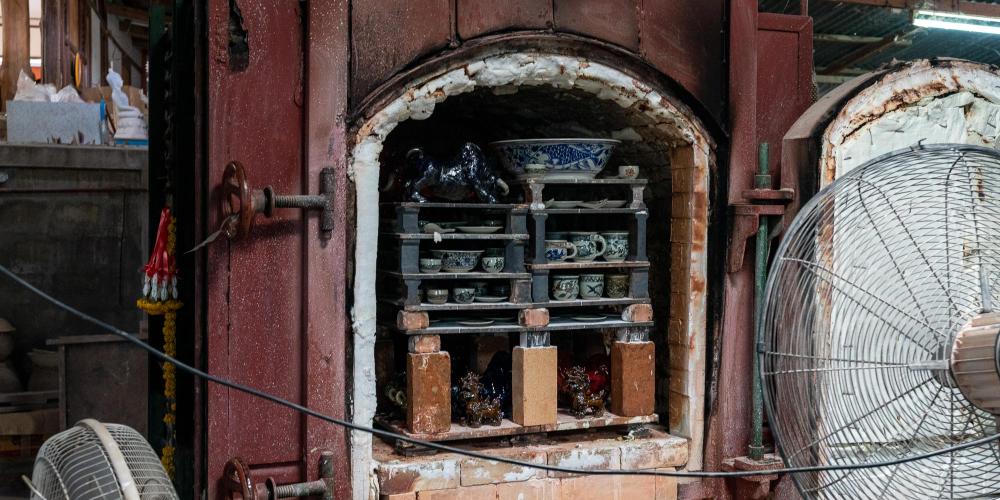 When the Sukhothai Kingdom was at its peak, one of its most important industries was ceramics. Made in enormous underground kilns in Sukhothai and Si Satchanalai, the ceramic items were traded across Asia and have been found as far as Japan and China. Although there were many varieties, the most common feature was a translucent green glaze, often with vertical stripes. A regular motif was a fish in the centre of a bowl or plate.
These days, there are still small ceramic factories in Sukhothai, usually run by a family that has passed the business down through the generations. They have stores where you can purchase the hand-made pieces and learn more about the process and the features of the Sukhothai ceramics, known as the Sawankhalok style.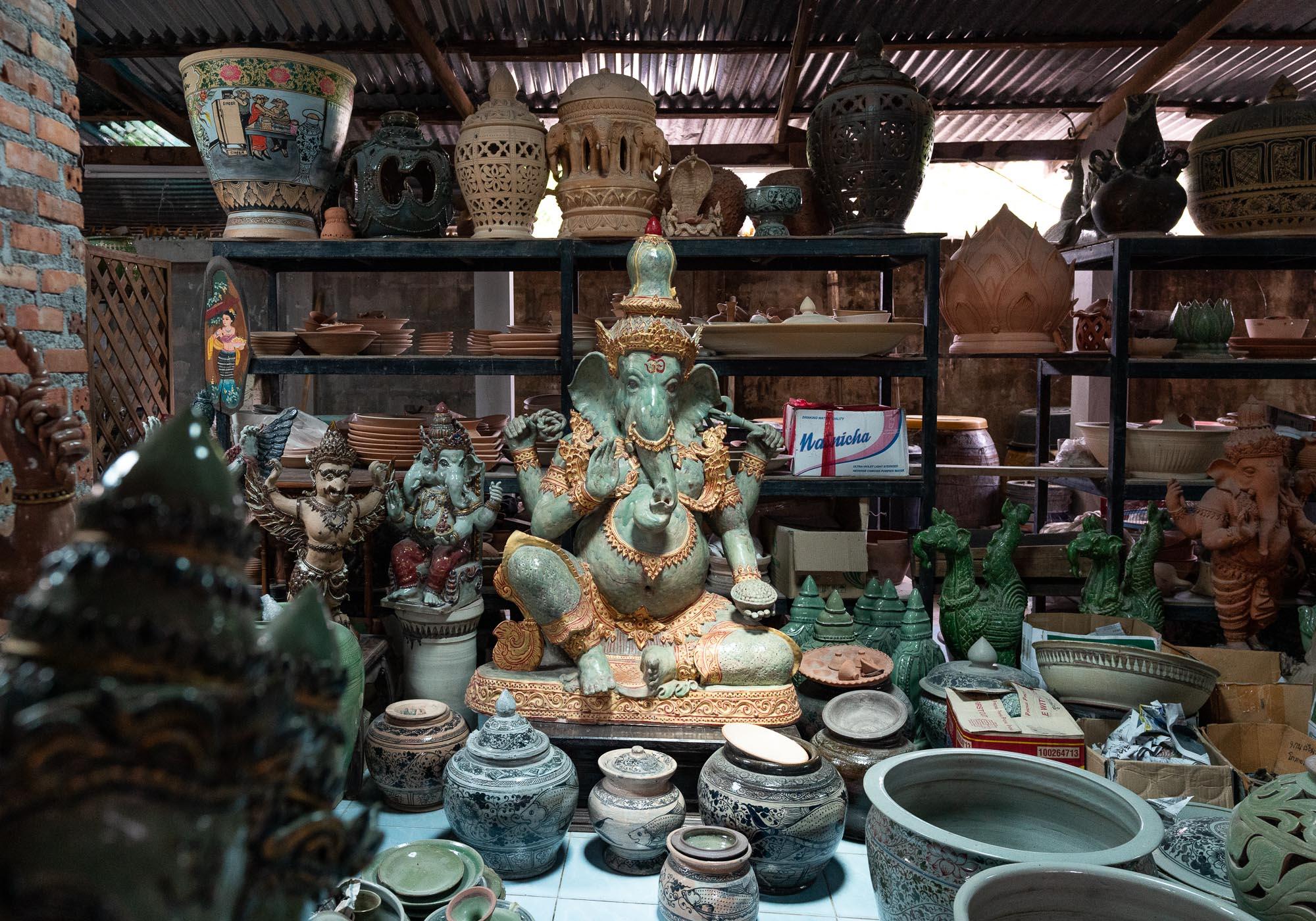 Some of the stores also offer workshops, which allow visitors to decorate items like bowls and plates that will then be fired in the kiln so they are ready to take home. A popular ceramics workshop near the Historical Park is Suthep Sangkhalok, located on a charming local street that is easy to cycle to.
In Si Satchanalai, the heart of the kingdom's ceramics industry, there are also excellent stores and workshops to learn the Sawankhalok style, not far from where the ancient kilns would once have produced thousands of pieces a day to be traded across the world.