Giving alms
Join the locals to make an offering to the monks of Sukhothai in one of the neighbourhoods or at a central location at Wat Traphang Thong.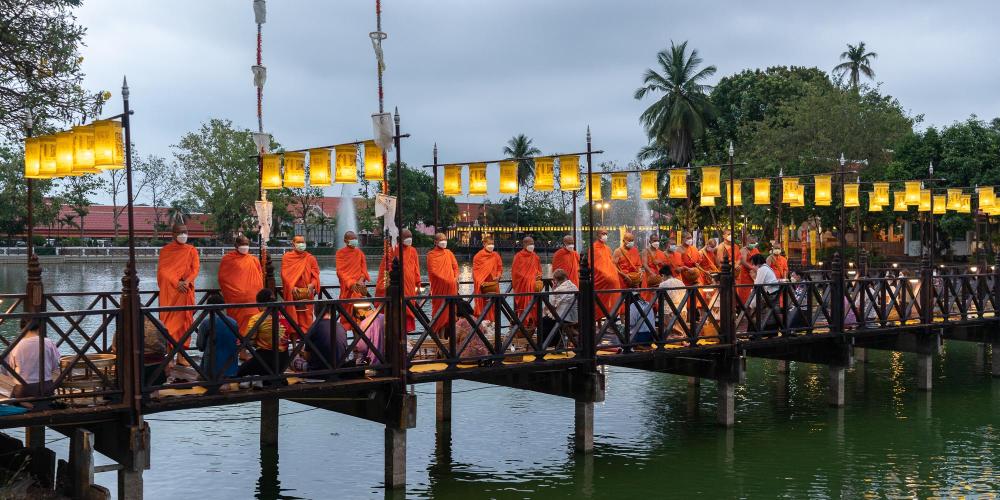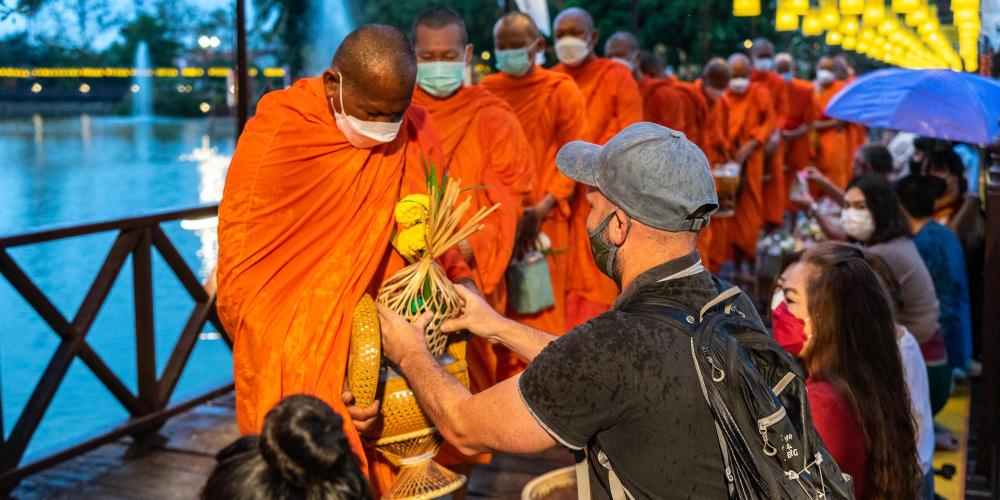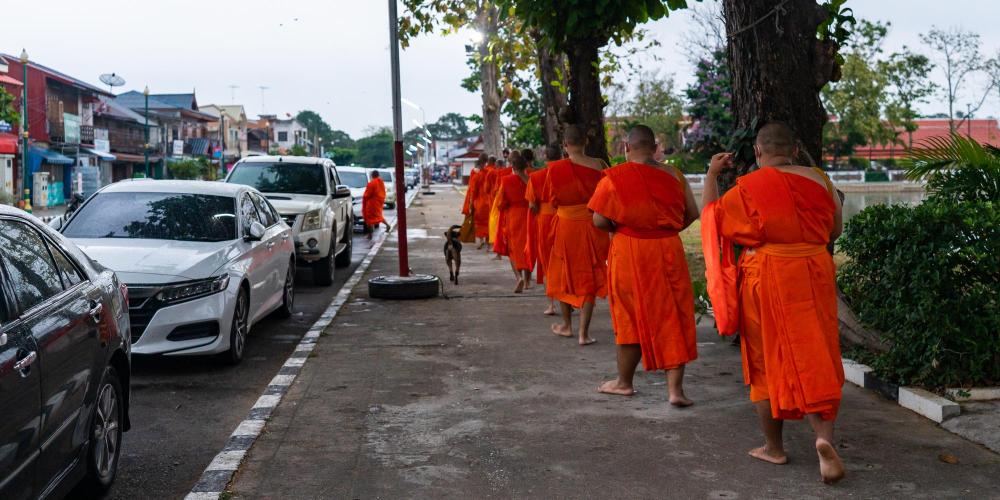 The daily alms rounds are an important part of Theravada Buddhism and a common ritual for monks across Thailand. As the sun rises, they head out into the streets from the monasteries, a large bowl in their hands. Traditionally, the monks did not have paid employment or engage in their own agricultural work, so the local people would donate food, putting into the bowls what the monks would need to eat for that day.
These days, people still donate food to the monks, along with other offerings like flowers. Home cooked meals are less common, with many people give pre-packaged baskets from the local markets, with a collection of useful items that the monks can take back to the monastery.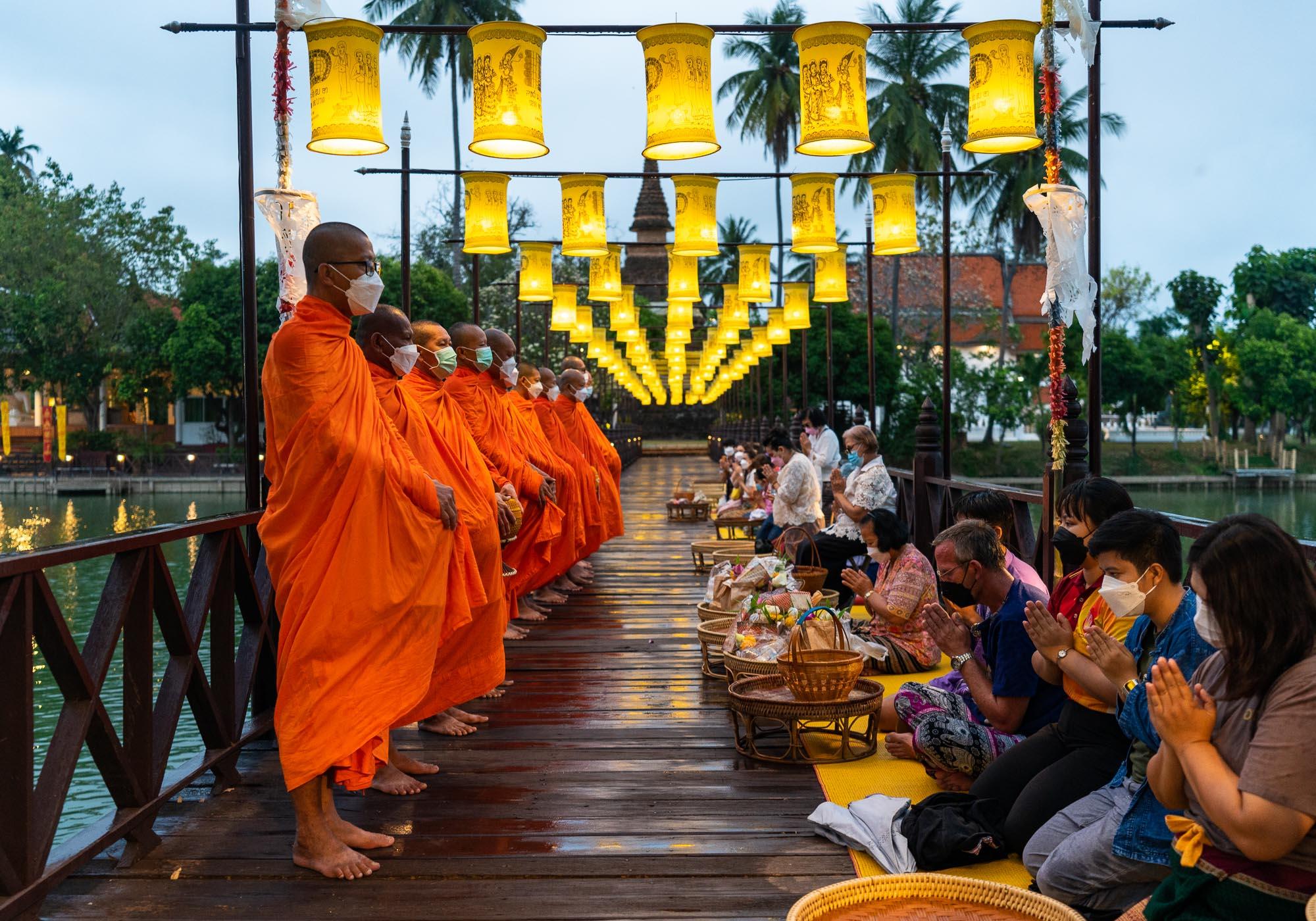 Although you'll find monks throughout Sukhothai, walking in the streets near their monastery, the largest gathering is at Wat Traphang Thong, a temple on an island in a small lake. At 6:20 each morning, the monks walk along a wooden bridge decorated with lanterns to meet the crowd that has lined up with offerings. Many locals and Thai visitors will be there, but foreign tourists and non-Buddhists are also more than welcome to take part.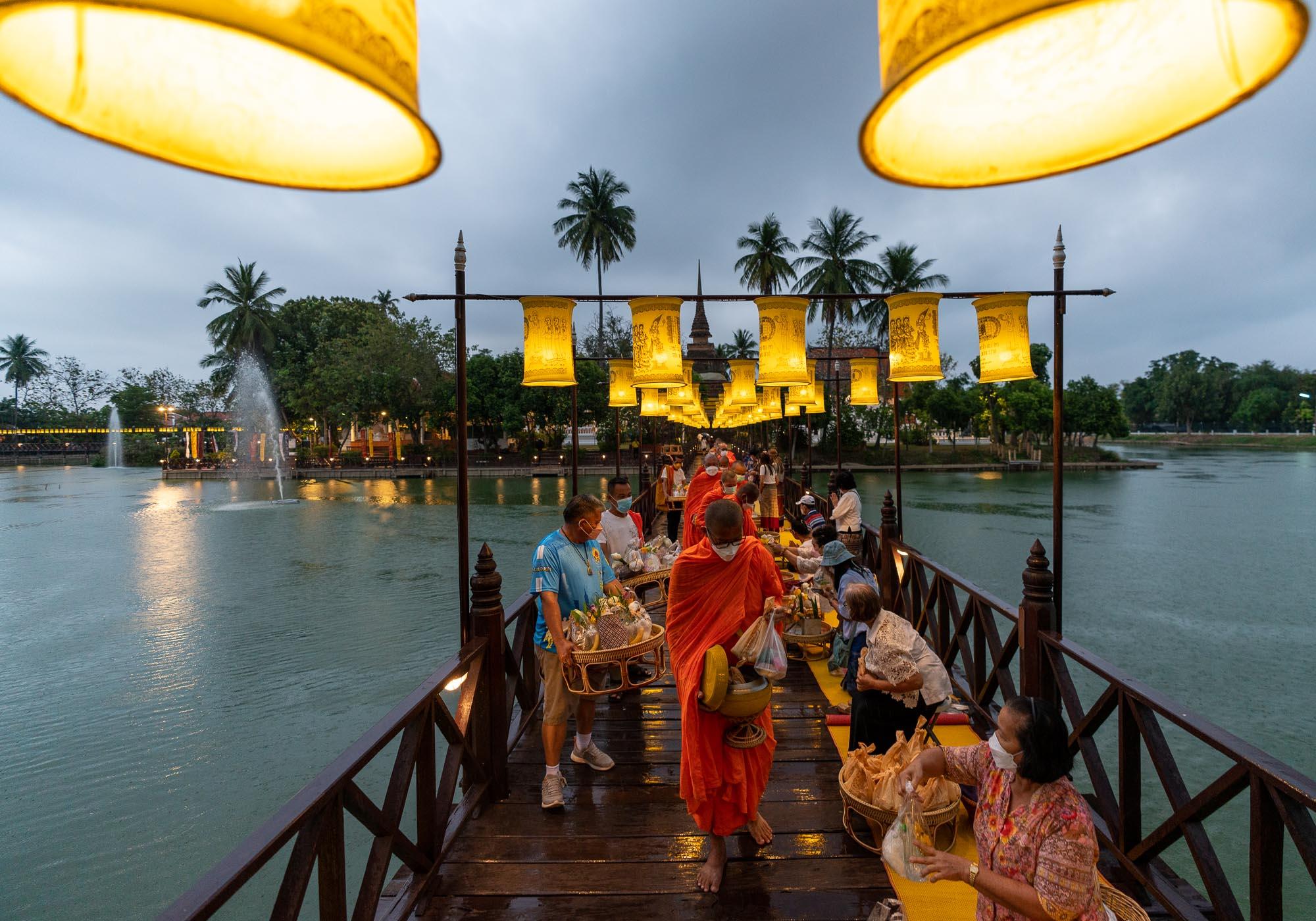 The nearby market opens early and has baskets you can buy as an offering. Feel free to join the crowd and follow what they do. The monks will walk in a line in order of seniority and, as they come pass, the appropriate behaviour is to kneel and hold up the gift. They may say a blessing at the time, or they may wait until everyone has walked past before doing it as a group. Taking part in this dawn activity is an excellent way to experience more of the local culture.