Kamphaeng Phet Historical Park – Forest
Feel the tranquillity of the stunning forest temples in Kamphaeng Phet, which display an intriguing mix of artistic styles.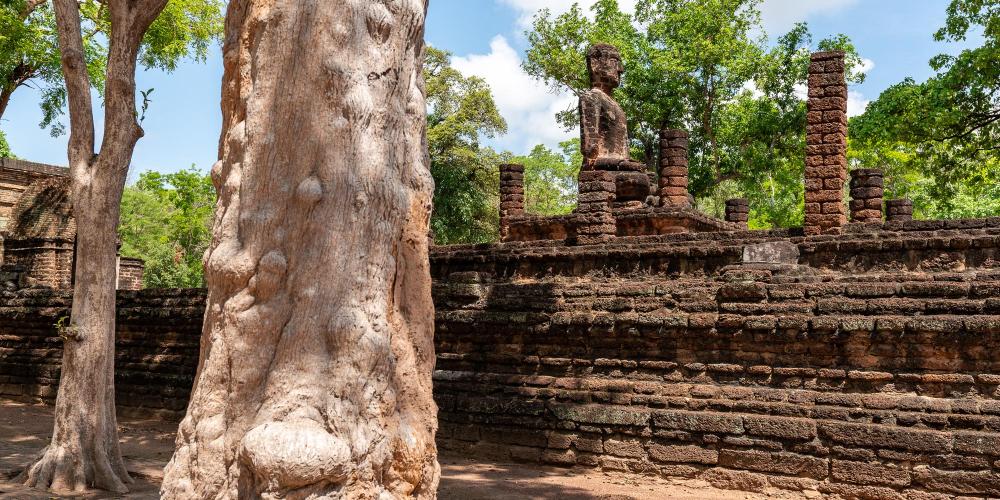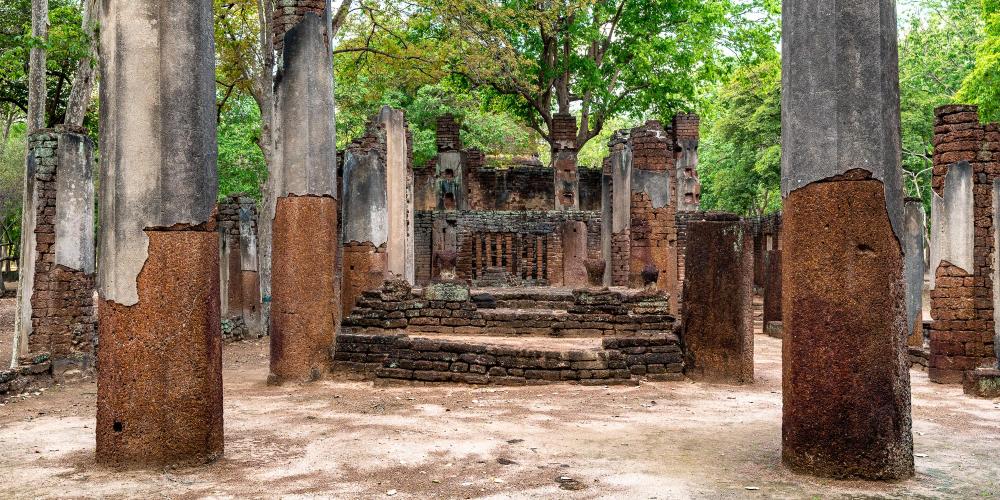 The Inner Zone of the Kamphaeng Phet Historical Park may have the most important royal temples, but it's in the nearby Forest Zone that you find most of the city's monuments. There would have been about 30 monastery temples, with monks living here and travelling into the city for any official duties. The peaceful natural environment amongst the trees would have been much quieter, but there are still large and impressive constructions here.
The biggest temple in the Forest Zone is Wat Phra Non, which is also notable for its octagonal pillars in the ordination hall. In the temple's assembly hall are some of the biggest pieces of laterite in Thailand, one-metre-wide columns that are up to six metres tall and weigh about 15 tonnes. The pagoda is also interesting because it shows a mix of styles from its octagonal base, to lotus features, and slender bell shape.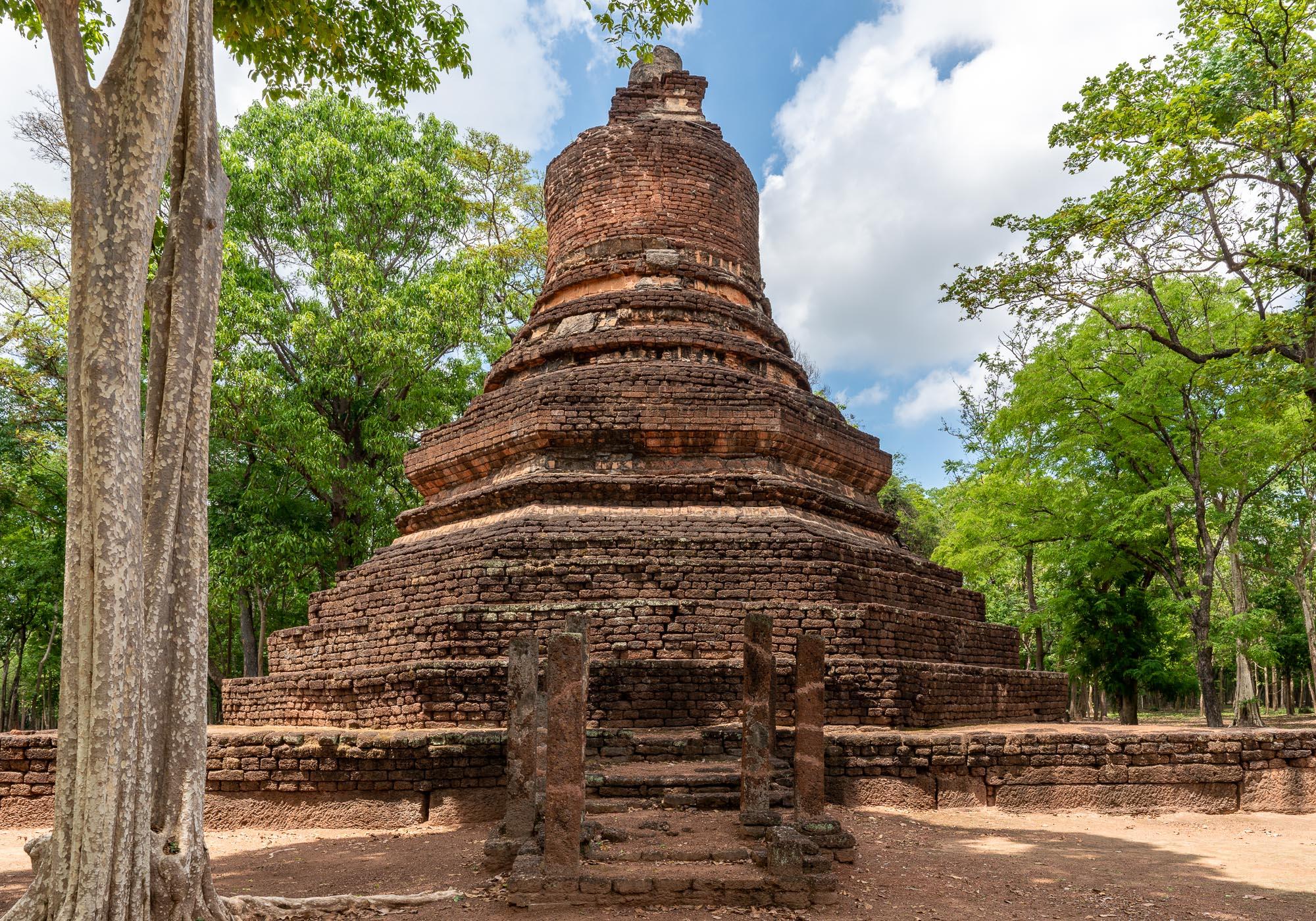 The most important temple in the Forest Zone is Wat Chang Rob, a beautiful monument surrounded by 68 elephants along the base and stairs on each side of the square-shaped platform so you can climb to the top. The elephants are a symbol of the king and so only senior figures would have used this space. The stupa would once have been tall and slender but there's evidence of reconstruction during the Ayutthaya period to make it bigger and change the style.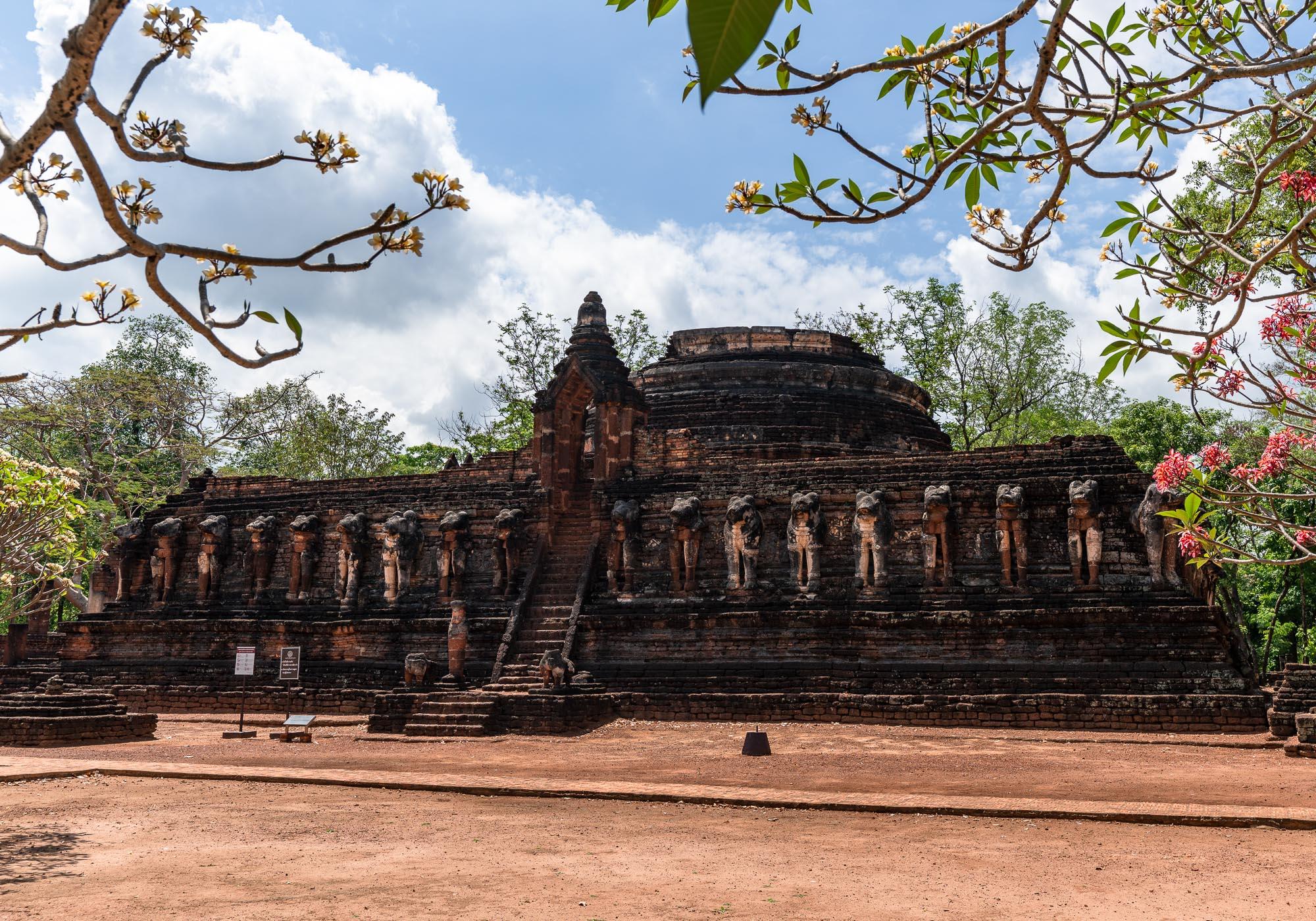 Because of Kamphaeng Phet's location at a crossroads of river trading routes, it picked up influence from other cultures, and you can see this blend in its unique artistic style. For instance, the Buddha image in the statues here has a higher flame halo, a smaller snail shell, a wider forehead, and a sharper chin.
One of the temples worth visiting to see the blended artistic styles is Wat Phra Si Ariyabot, which has a large section that would once have had on each cardinal point different large statues of Buddha standing, walking, sitting, and reclining. It's the only one in Thailand where these images are within curved walls, which create a unique sense of space.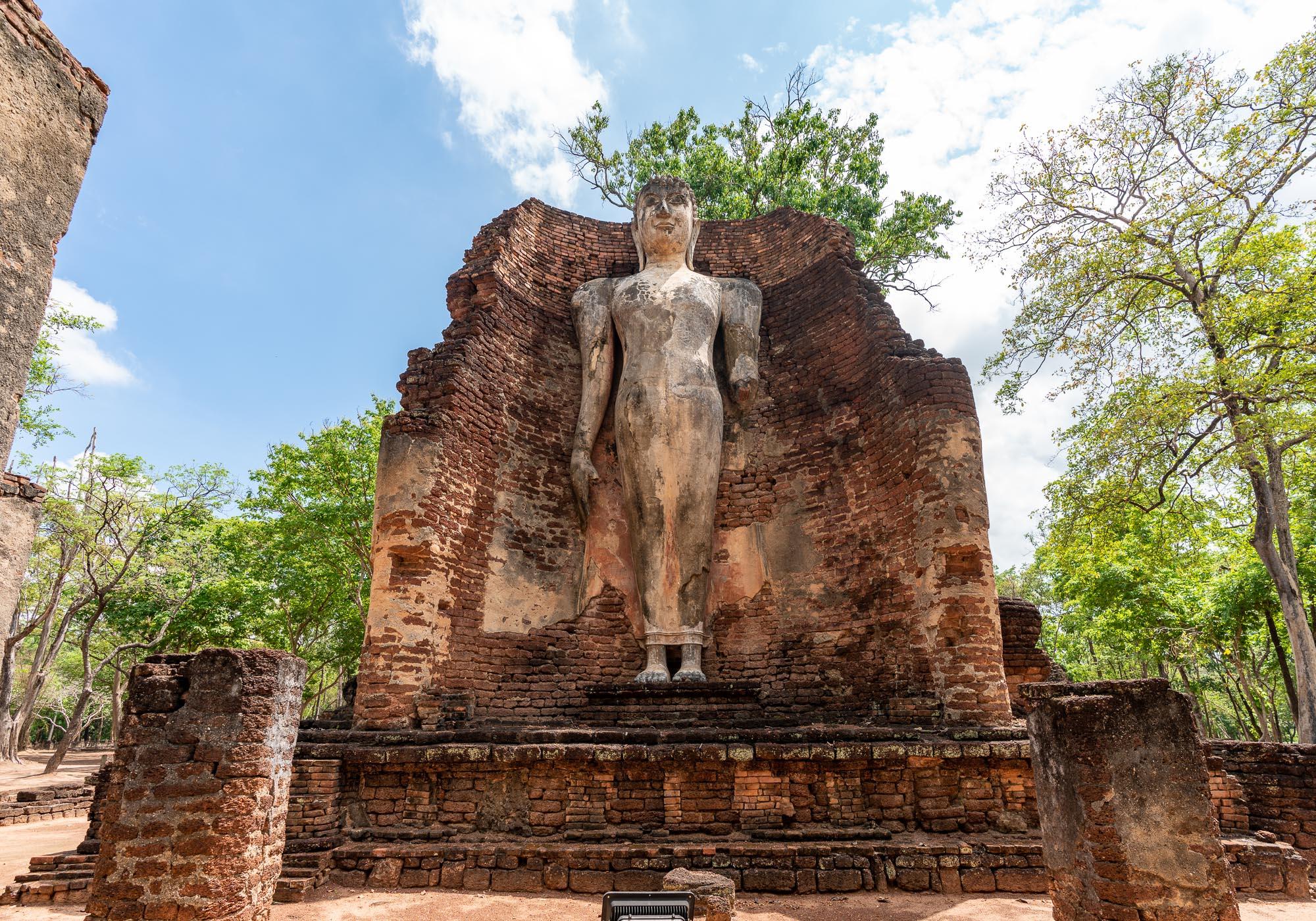 Wat Avasa Yai is also an interesting temple to visit near the main entrance. It's raised ordination hall gives a sense of its size, but the most discussed feature is at the remains of one the monk houses, where an ensuite is attached to the room – which was very unusual for the time!