Kamphaeng Phet Historical Park – Inner
Explore the majestic temples in the historic centre of the charming modern city that was once an impressive military outpost.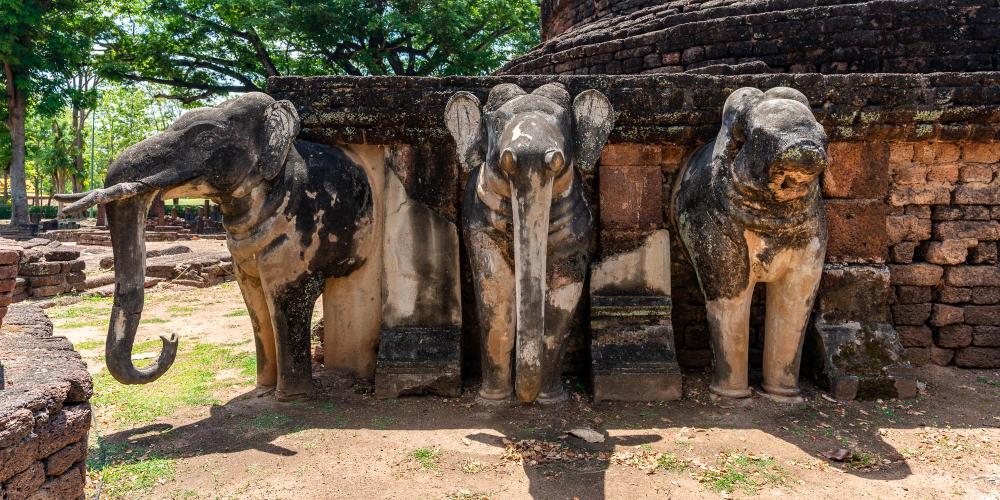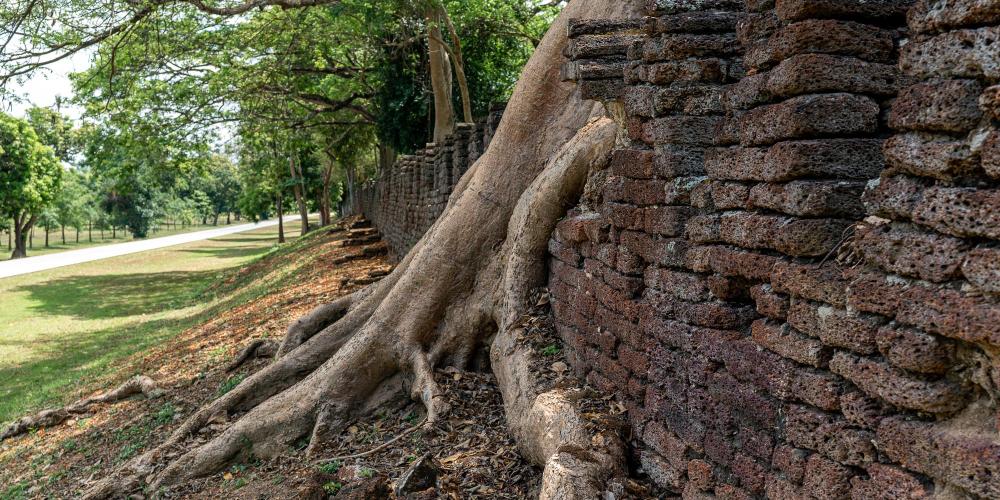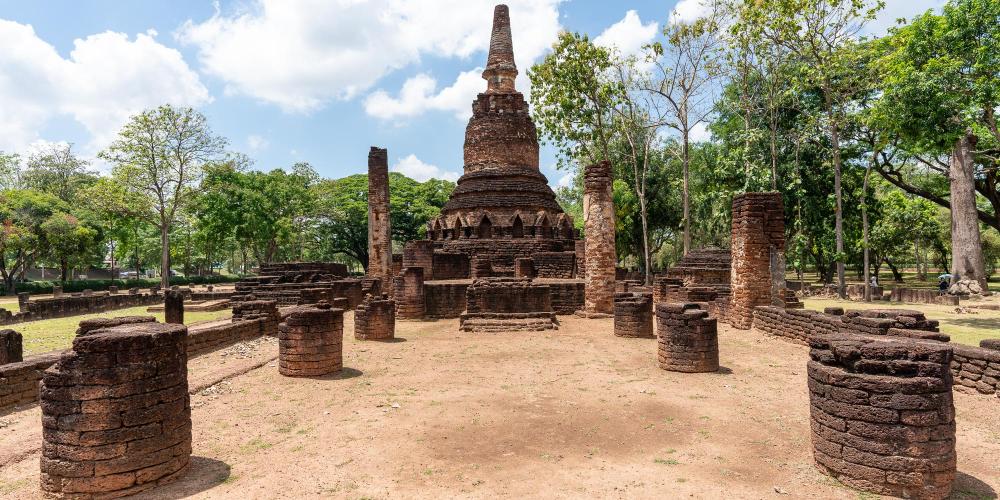 As the Sukhothai Kingdom grew, so did its need to protect itself, and the city of Kamphaeng Phet served that purpose to the south. About 65 kilometres away from the capital, it was able to head off any advances from enemies travelling from that direction. The city was also strategically placed along the river, near the junction of other important waterways, so it was also able to protect Sukhothai's critical trading routes.
More than just a military outpost, Kamphaeng Phet was a vibrant city and, like its neighbours, had a ceremonial centre with a large royal palace and up to 20 temples. While the palace is no longer here, the remaining temples make up the Inner Zone of the Kamphaeng Phet Historical Park.
The largest temple in the Inner Zone is Wat Phra Kaeo, which would have been next to the palace and was used for ceremonies. A significant feature is that it has five pagodas on the same base, extending for about 300 metres. The main stupa is adorned with lions, while another round stupa has elephant sculptures around its base.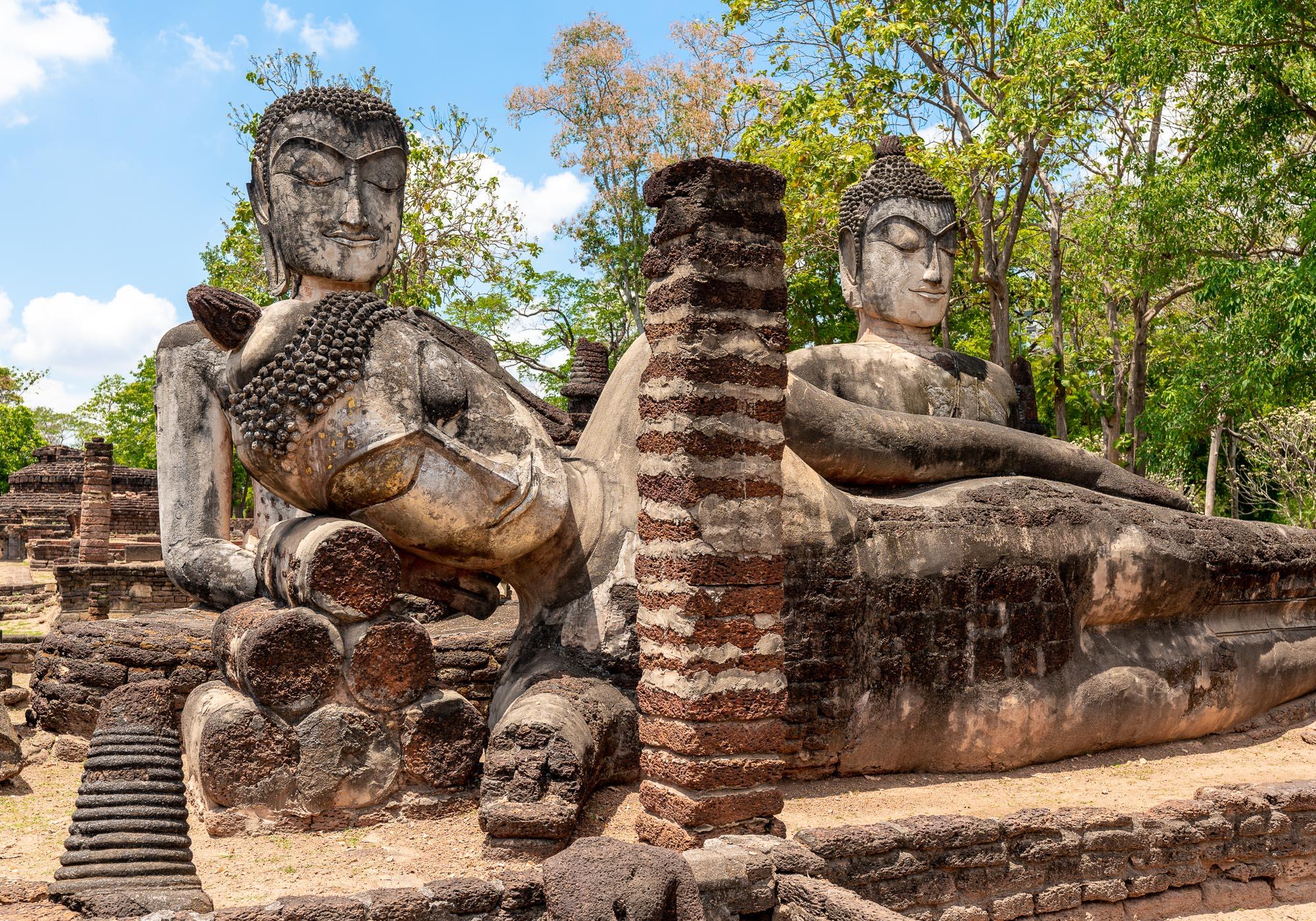 Adjacent to the largest temple is Wat Phra That, which is believed to have been the main temple for the king and is one of the most important monuments in the historical park. It's much smaller but has a bell-shaped stupa that contains relics of Buddha. Surrounding the stupa are galleries, which is unusual in Sukhothai and shows an influence from Ayutthaya.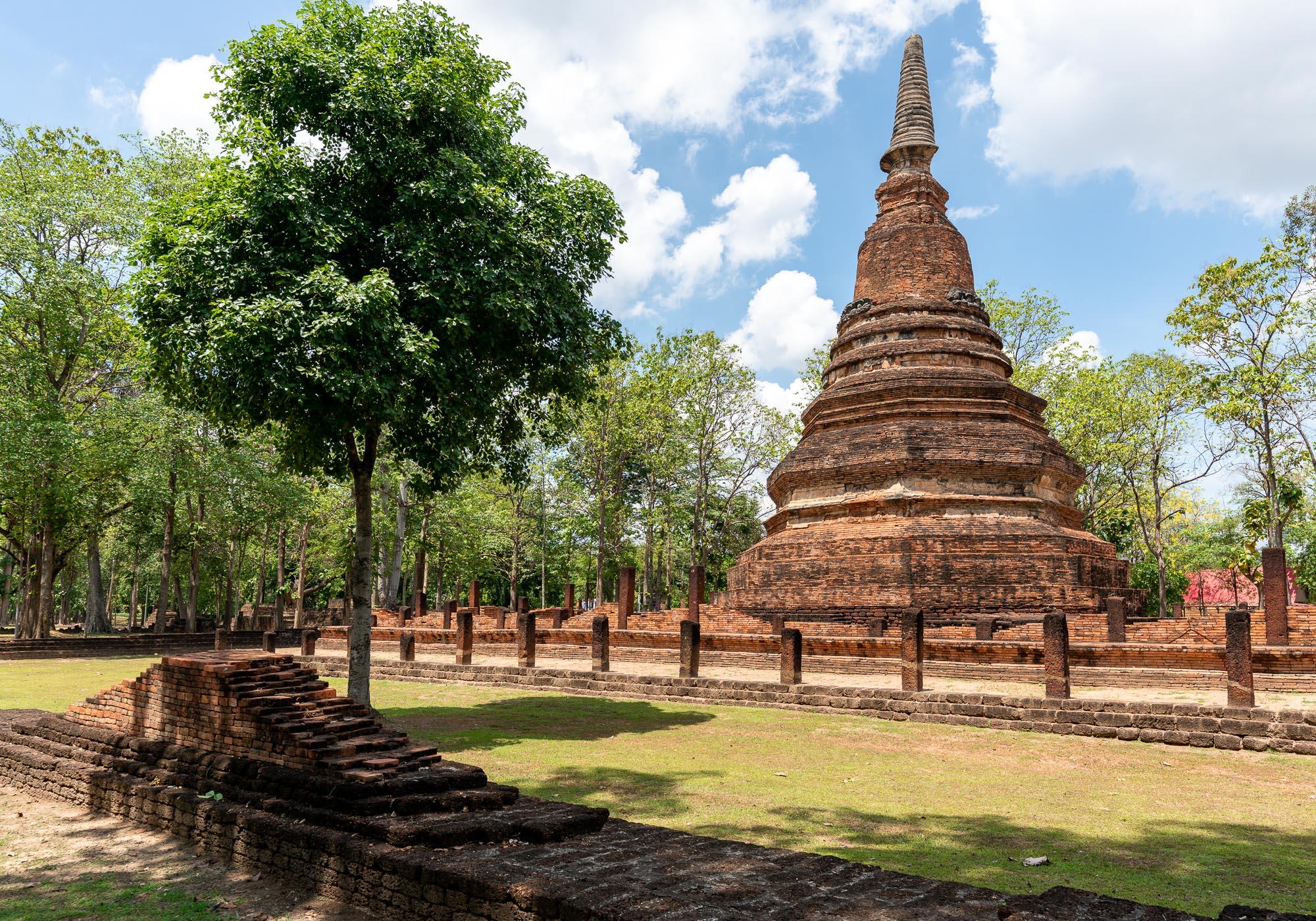 Around the historic city are large walls made from laterite bricks that cover a length of 5.3 kilometres. There are 9 gates and 11 fortresses remaining along the wall, which was built in the 15th century. The fortresses are arrow-shaped on the corners, square-shaped in front of the gates, and pentagon-shaped in the other locations.