Local markets
There are vibrant markets throughout Ayutthaya, with authentic Thai products and a taste of local life.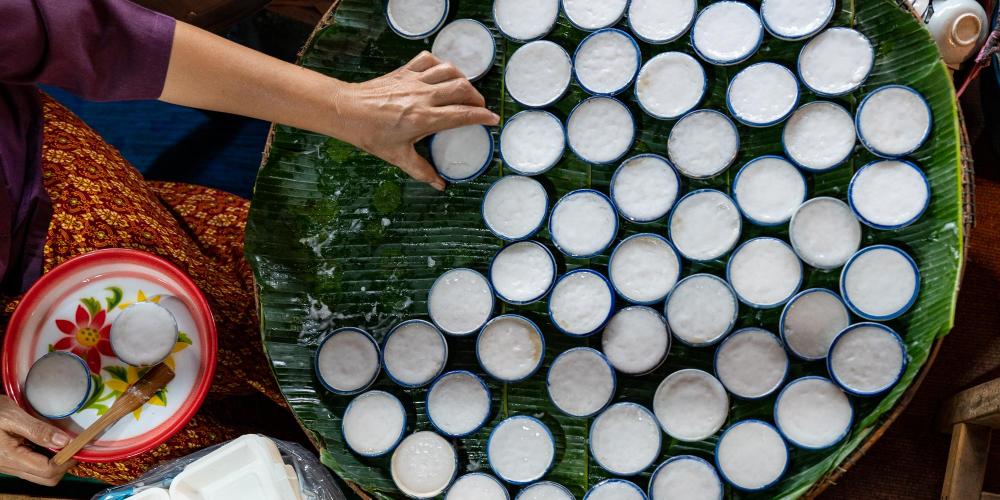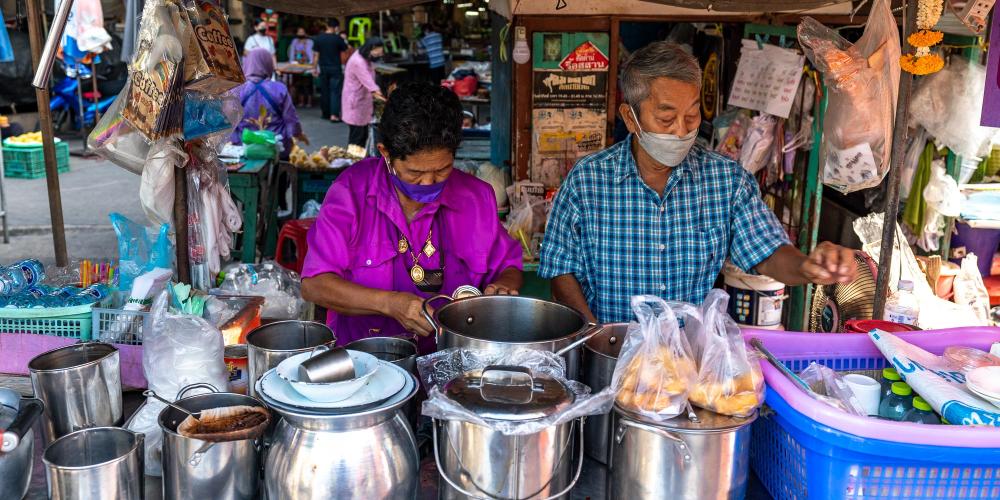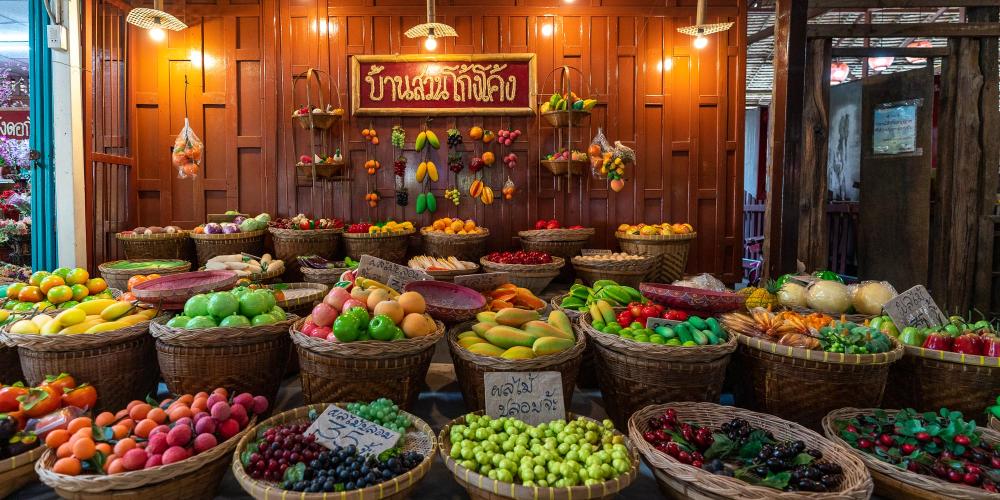 Ayutthaya was once one of the world's largest trading cities, so it's no surprise that the vitality of the region's markets has continued into modern times. Busy mazes of stalls – selling flowers, food, and crafts (and much more) – are full of customers, with motorbikes occasionally winding their way amongst the piles of crates.
Chao Phrom Market is considered to be Ayutthaya's main traditional market and is busiest in the morning. There are ingredients for cooking, Thai sweets, and some well-known noodles shops. Stalls also sell clothes, jewellery, and Buddha amulets. It's one of the busiest markets for visitors to get a sense of local life.
Another excellent local area to visit is Hua Ro Market, located on the waterfront at the junction of two of Ayutthaya's rivers. The food section of the market is frenetic in the morning with tables covered in fresh produce, while the permanent shopfronts get busier during the day, selling clothes, household items, and Buddhist offerings. The Chinese-style San Jao Mae Don Jan temple is a colourful attraction on the market's edge.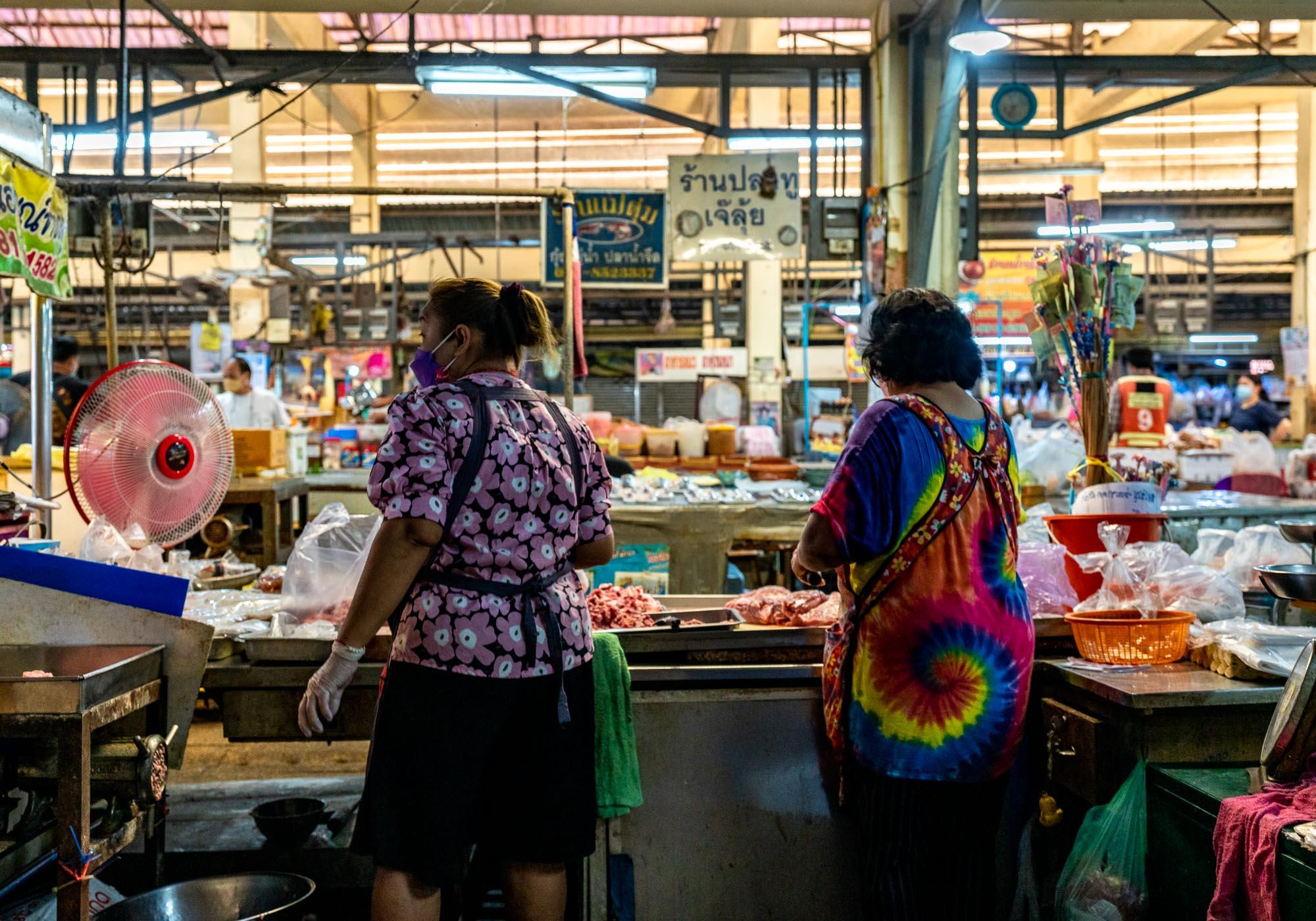 South of Ayutthaya, towards Bang Pa-in, Kong Khong Market offers a different experience. Although it is full of local products – especially arts, crafts, and snacks – it is a more comfortable space that has been designed for tourists (Thai and international). The larger shopfronts are designed to look like a traditional Ayutthaya commercial district, with heritage features incorporated into the modern buildings.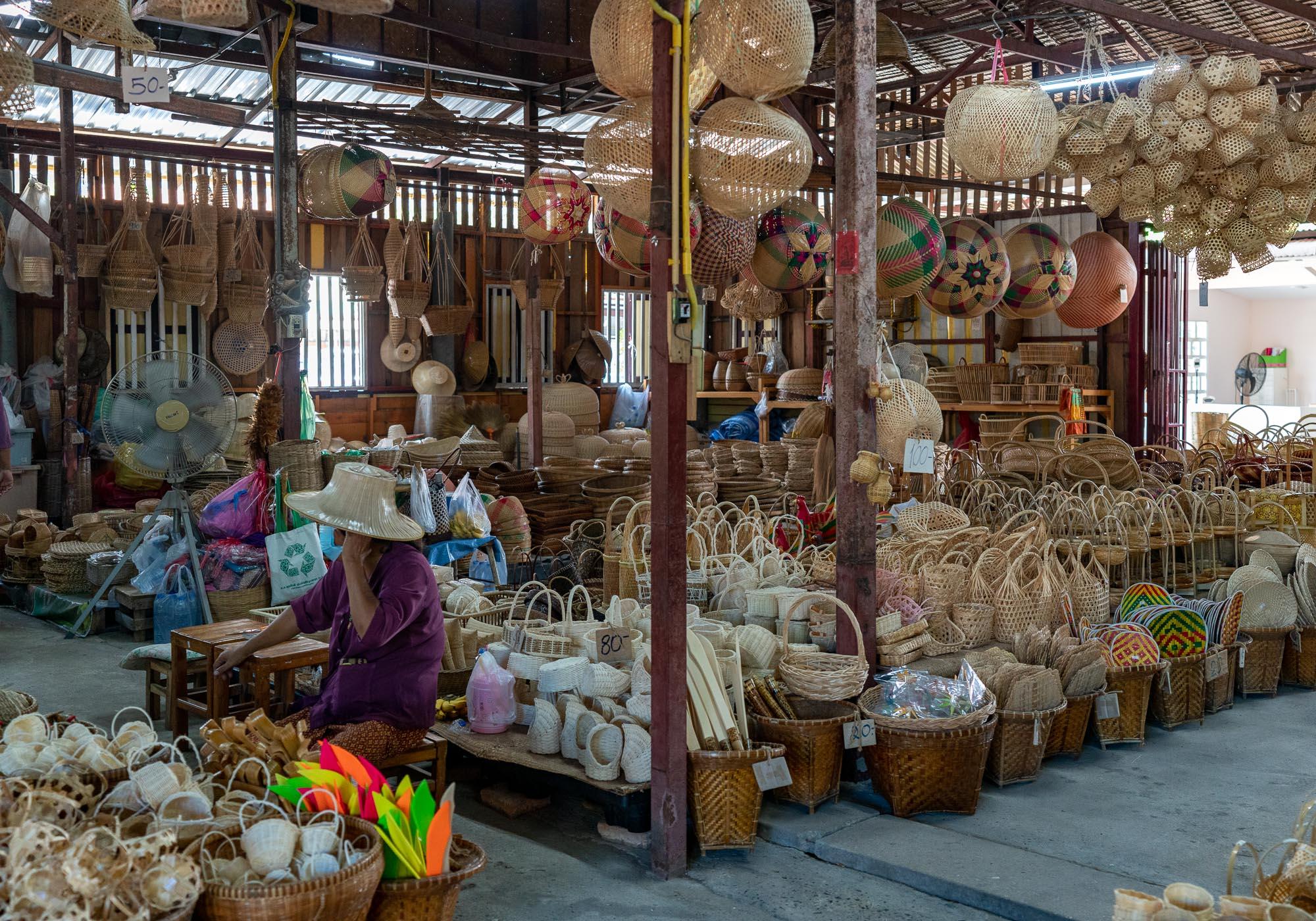 And in the evening, the Ayutthaya Night Market lights up the streets near Wat Mahathat. Although there are various items for sale, the food is the focus here. There is a wide variety of local and other Thai cuisine on offer, cooked right in front of you as you wander around the stalls.