Sanchi Light and Sound Show
The nighttime projected light and sound show at Sanchi to thrill your senses and learn about this ancient Buddhist World Heritage site founded by Emperor Ashoka in the 3rd century BC.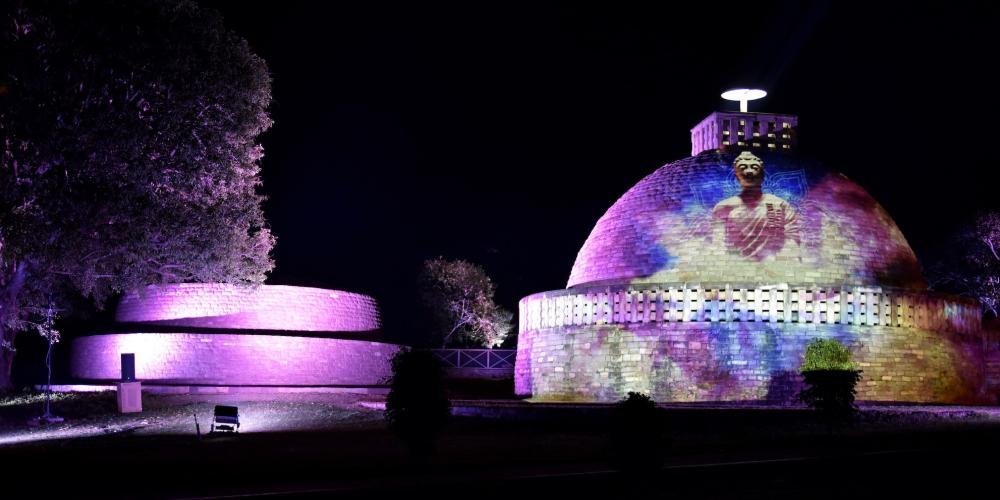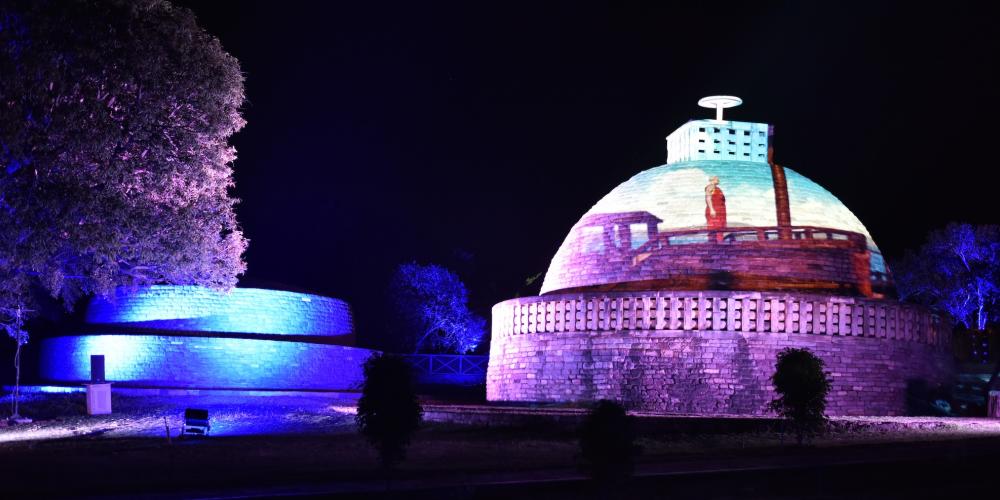 The Sanchi stupas are the backdrop of a new Light & Sound show that uses 3D projection mapping technology, lasers, and amplified sound to turn the monuments into an open air 3D theater. Inaugrated in March 2019, the colorful and fast-paced show presents information and stories about Sanchi's history and importance and the Buddhist relics in Satdhara, Sonari, Muralkhurd, Udayagiri, temple of Gyarspur, Raisen Fort, and other nearby attractions.
The show is in Hindi, and draws many local people, along with tourists who want to extend their magical Sanchi experience into the evening.
Visit
Sanchi Light and Sound Show
Hours
The show runs each night 7.30 – 8.05 pm, and entry is permitted from 7 pm.
Pricing
The entry fee for Indians is Rs 100; and for foreign nationals is Rs 300.