Si Satchanalai Historical Park
The historic centre of Si Satchanalai, north of Sukhothai, boasts an impressive collection of temples in what was the kingdom's spiritual capital.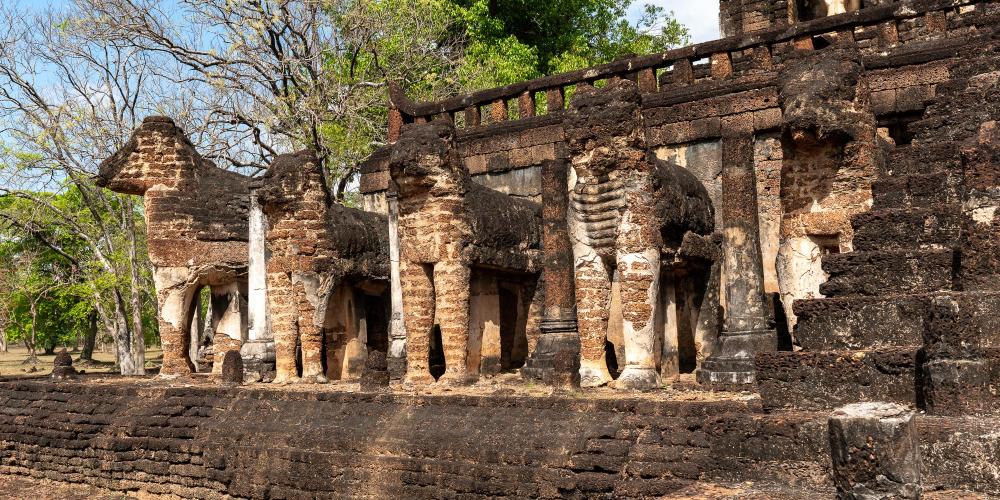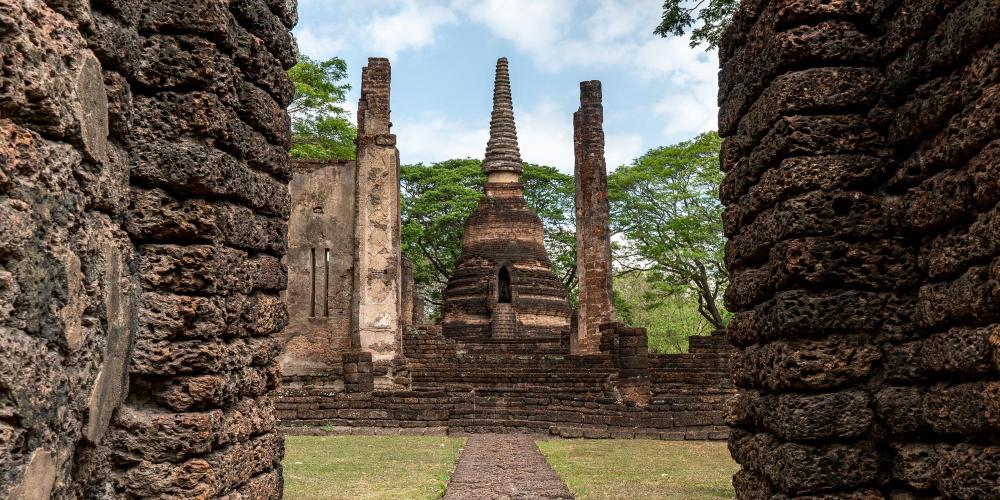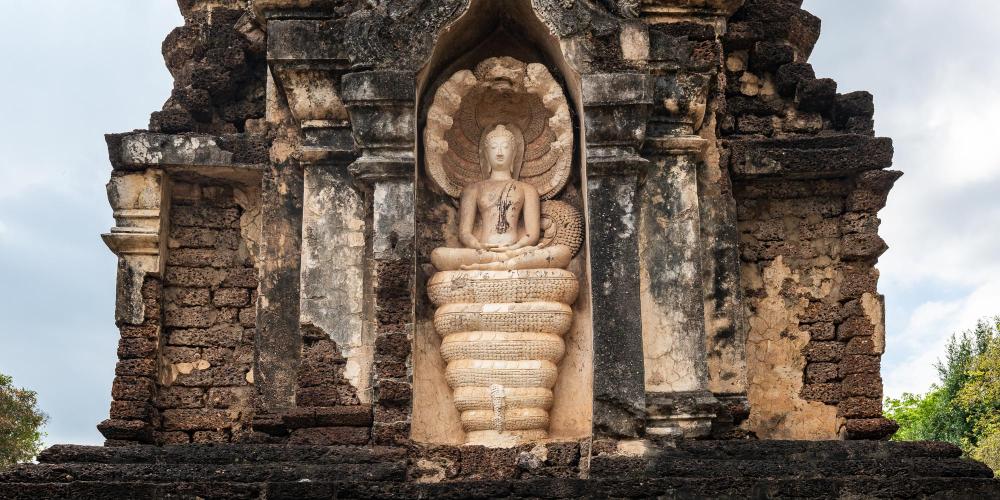 Although Si Satchanalai was a city in its own right, it was also one of the most important urban centres of the Sukhothai Kingdom, often considered its spiritual capital and a second royal residence. As the core of the kingdom's lucrative ceramic industry, it was also an affluent city that used much of its wealth to build impressive temples and monasteries.
Most of the important monuments are within the fortified walls which stretch in a rectangular shape for 3.8 kilometres and are almost four metres high in parts. There are three layers of walls, separated by two moats, with the main entrance on the southern side. Known as the Ramnarong Gate, it's three metres wide and designed with a crooked approach for defensive purposes.
One of the largest monasteries in Si Satchanalai is Wat Chang Lom, which was built in the 14th century in the centre of the historic town. The main stupa is bell shaped and was inspired by the Sri Lankan style. Around the base are 39 elephant sculptures, which are symbols of the animal who supported Buddha and carried his relics. There would once have been ceramic lanterns between the sculptures to light the temple at night.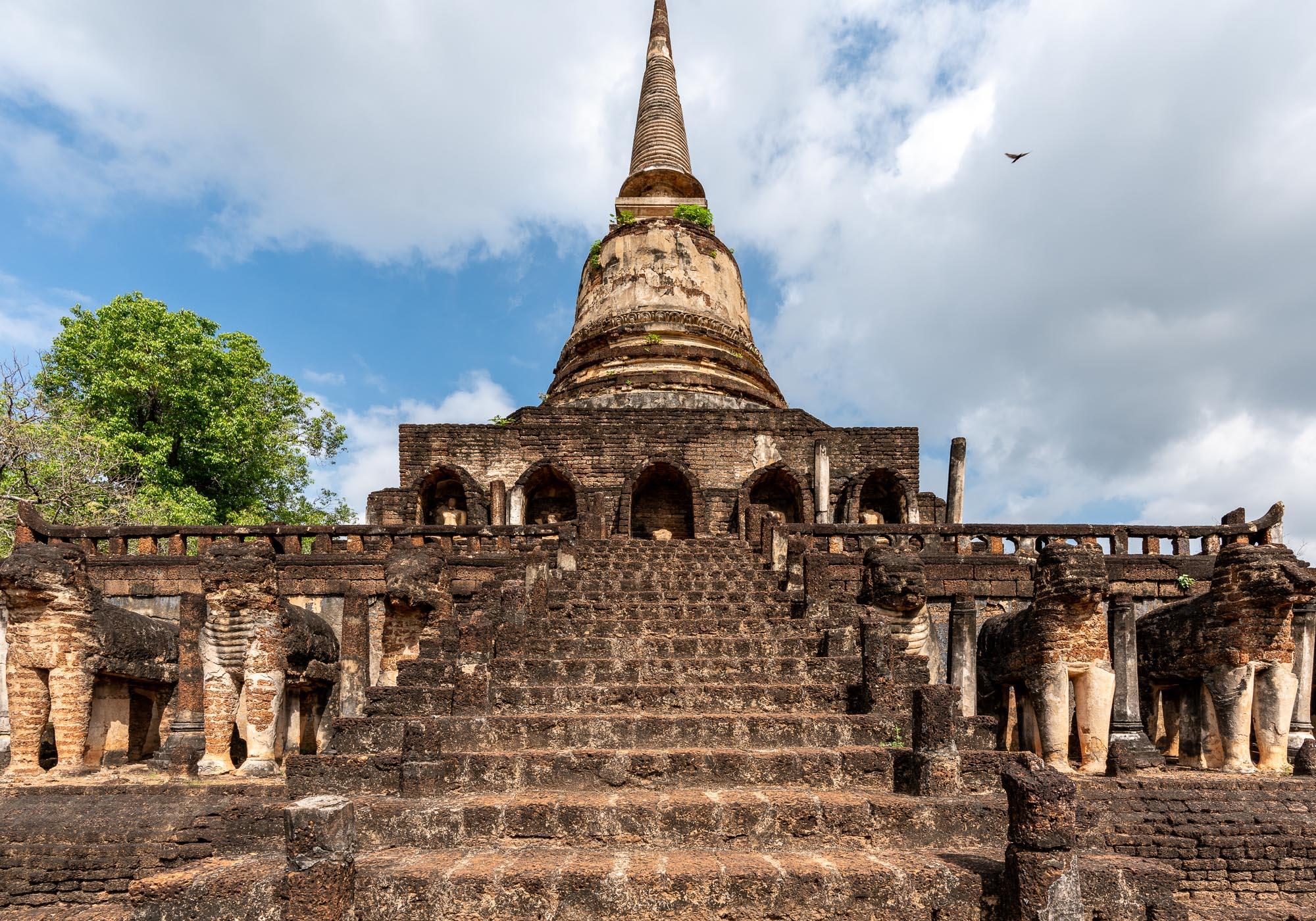 Another important temple in the Si Satchanalai Historical Park is Wat Chedi Ched Thaeo, which literally translates as 'seven rows of stupas'. In actual fact, there are nine rows with 33 stupas in total, laid out in a cosmology plan. The different designs of these stupas include the lotus-bud shape which is typical of Sukhothai, the prasat style which was influenced by Khmer, and the round style that is similar to those found in India.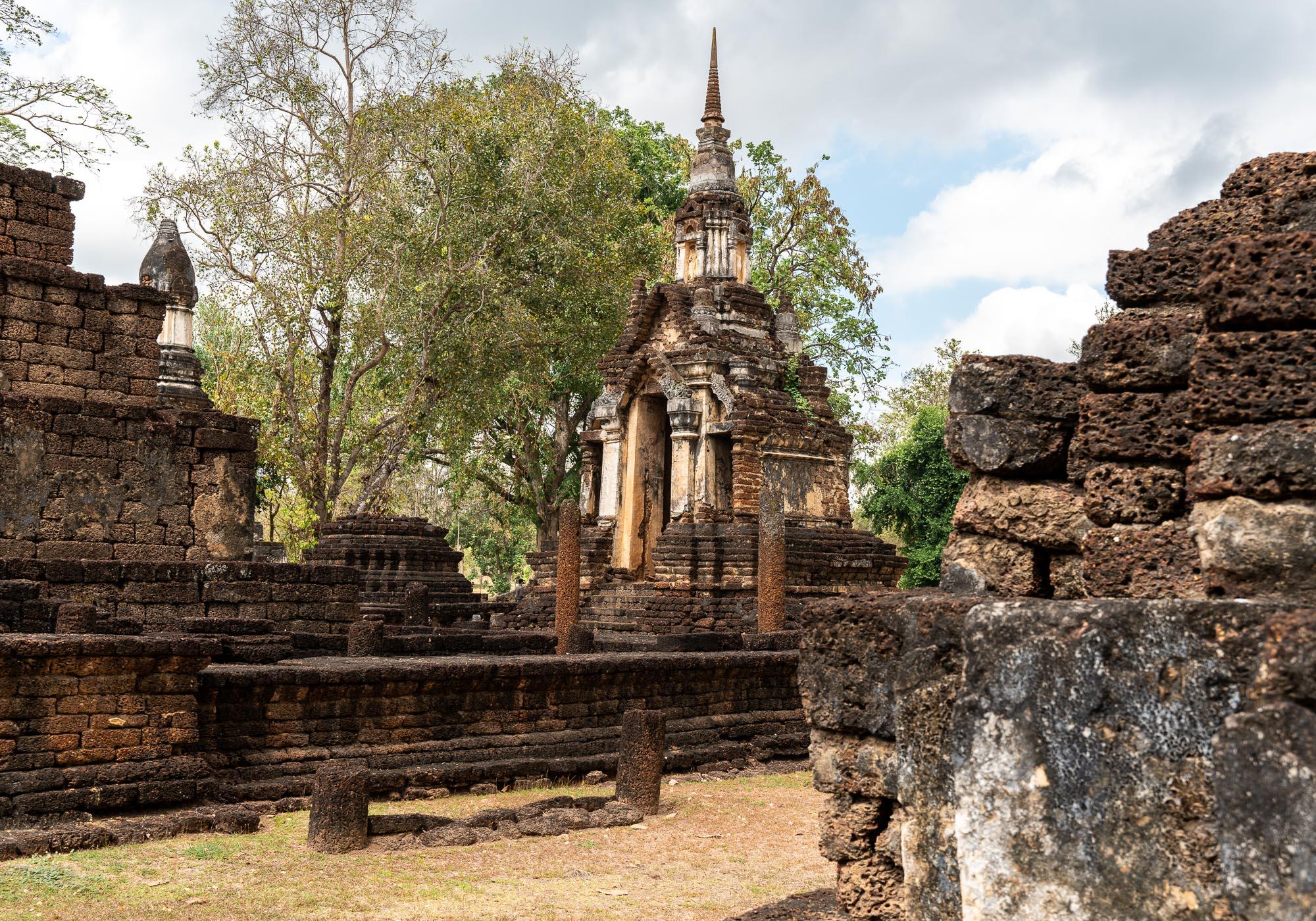 Also of note is Wat Nang Phaya, which legend says was built by the daughter of a Chinese emperor, although there's no evidence of that. What the temple does show is influences from the Ayutthaya Kingdom, which was becoming richer and more powerful by the time it was built. A highlight of Wat Nang Phaya is the stucco relief on the columns and the southern wall from the 15th century, which modern artists use as a pattern for jewellery.