Somapura Mahavihara
The central temple and monastery of Paharpur is the highlight of this ancient centre of Buddhist learning.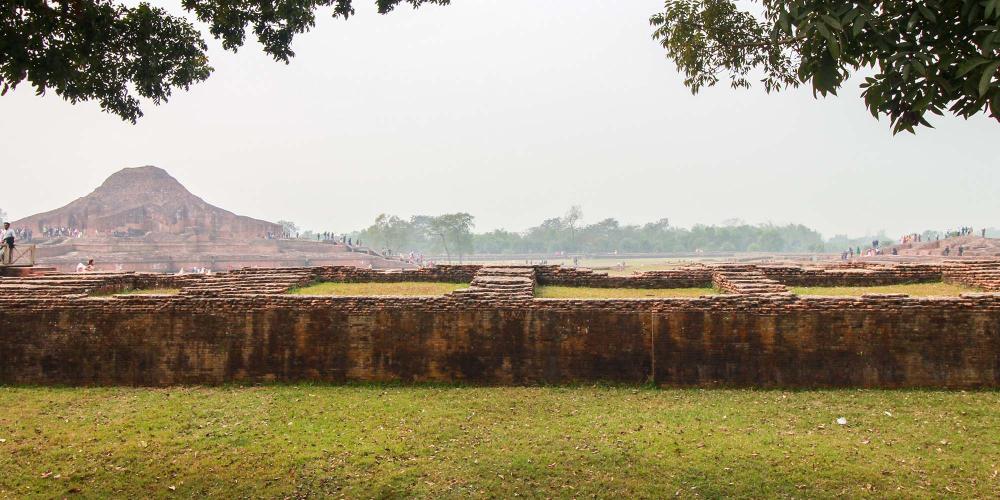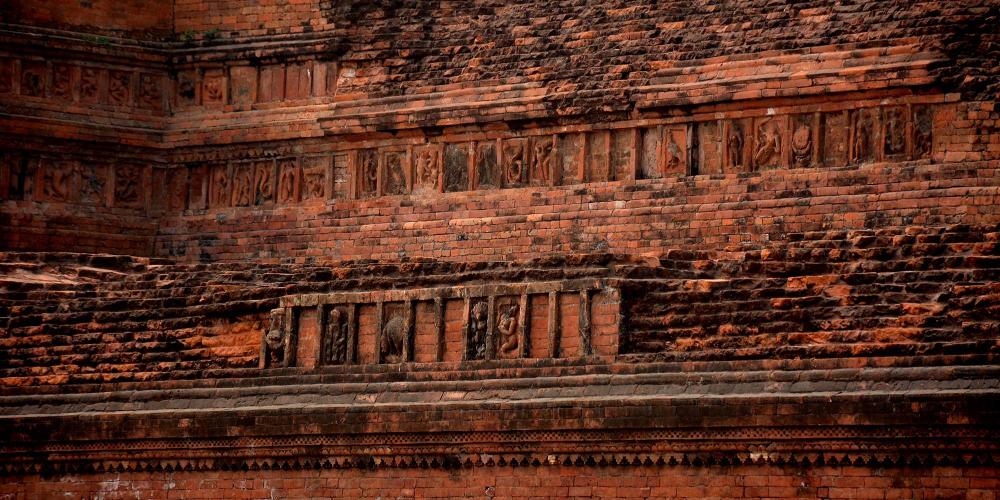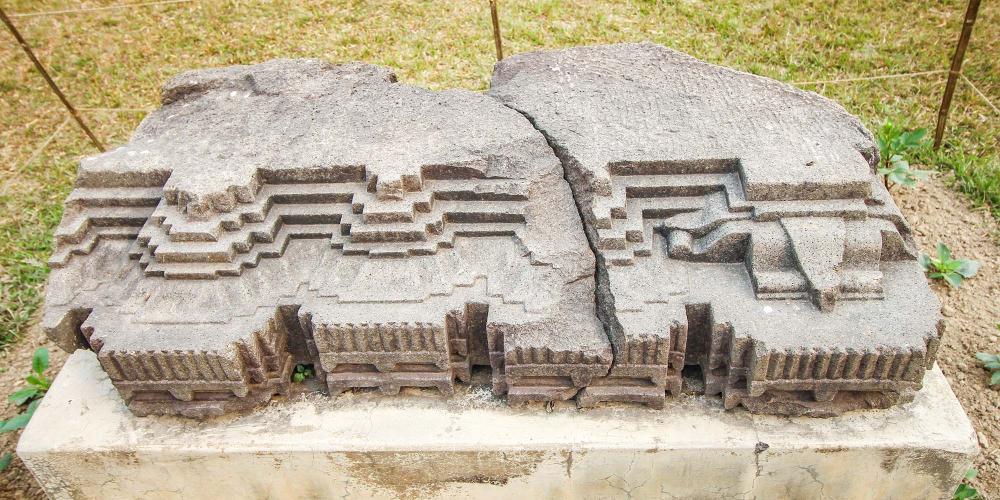 The magnificent main temple dominates the Paharpur site, rising up 22 metres as a cruciform over three terraces. Entering through the central staircase on the north side, you can climb up to the second and third tiers of the temple and explore the different chambers up close. From here, you get a wonderful view of the vast monastery and its 177 monk cells, more stupas, and other archaeological structures.
The monastery is shaped as a square that forms the edges of a quadrangle with the temple in the centre. Each side is about six metres thick and contains the rooms the monks would once have lived in – 177 of them in total. There are also the remains of other buildings that would have been used for studying and daily life. Built like a fort, the large monastery has only one main gateway to enter, in the middle of the north wall.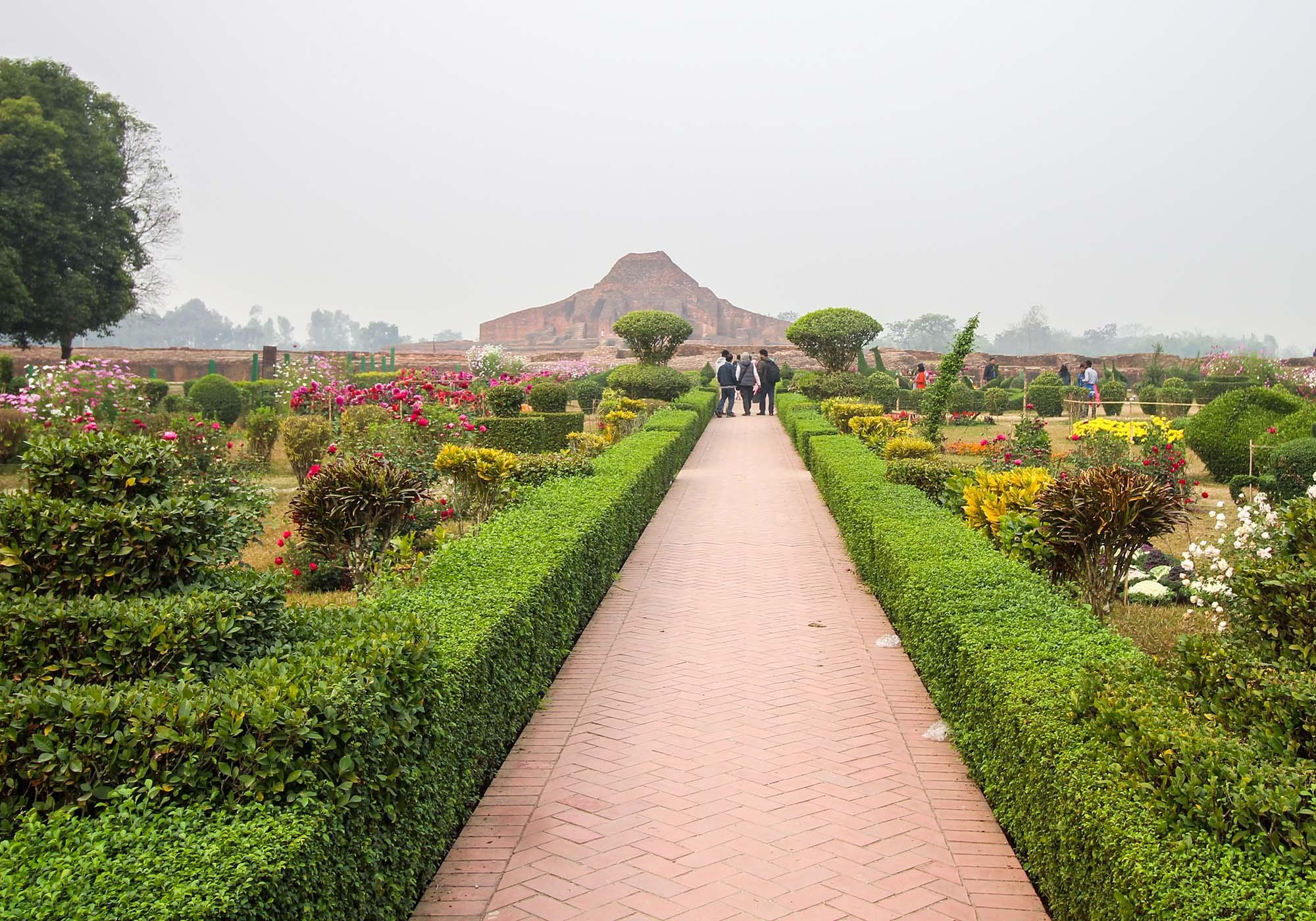 The Somapura Mahavihara monastery was first built at the end of the 8th century. It was in use until the 12th century. The main temple and monastery buildings were gradually covered over and the site was not rediscovered until 1807. It took more than a century before proper excavations took place.
Since then, a lot of the artistic decoration on Paharpur has been painstakingly-restored. The outer wall of the temple is decorated with ornamental bricks and bands of terracotta plaques which depict fauna, flora, and figurines. At the intermediate level of the temple, about half of the terracotta plaques remain of what would once have been two bands of running around the full perimeter of the shrine, featuring artistic masterpieces combining Buddhist and Hindu influences.
The best time to visit the monastery complex is in the morning or late afternoon hours just before sunset. It takes about two hours to see the extensive site. English-speaking guides are available upon request at the ticket booth.
Visit
Somapura Mahavihara
Pricing
International visitor: Tk 200
Bangladesh national: Tk 20