Sukhothai Historical Park - Central
The ceremonial centre of historic Sukhothai is home to the kingdom's most important temples, built amongst glittering reservoirs.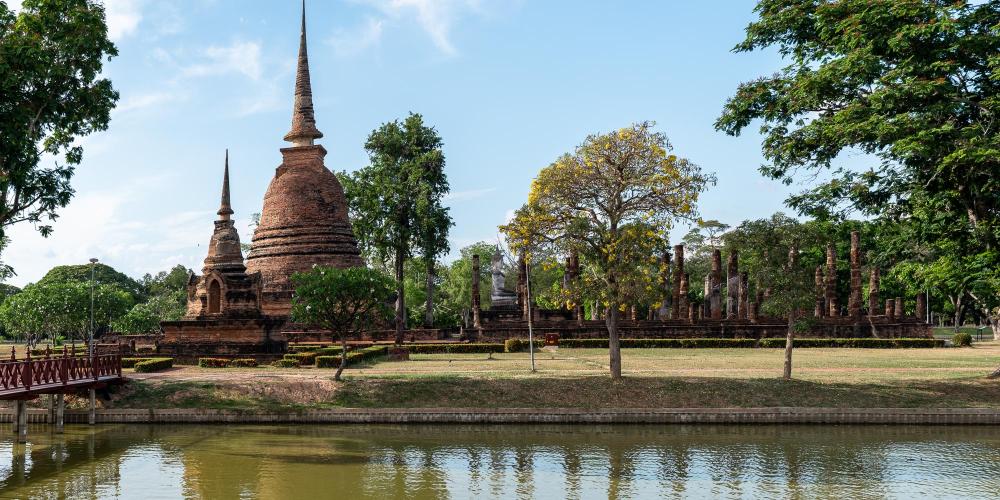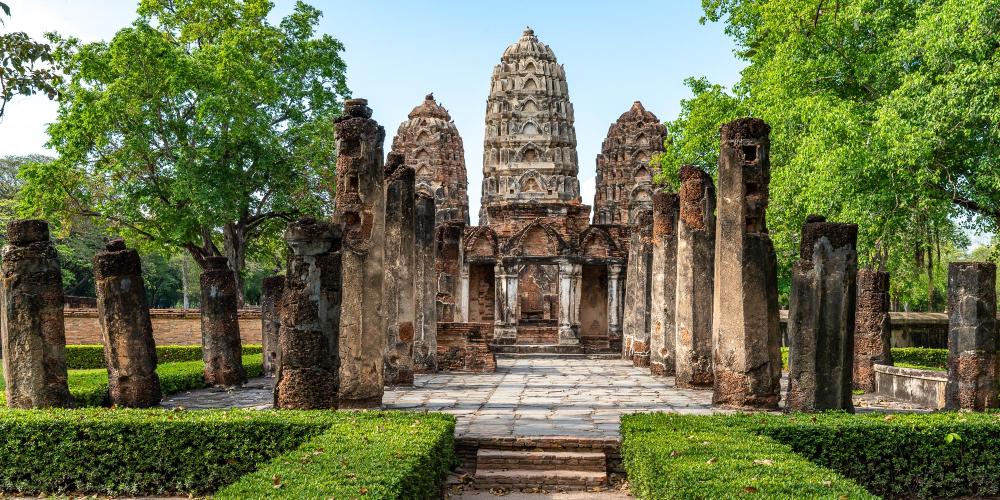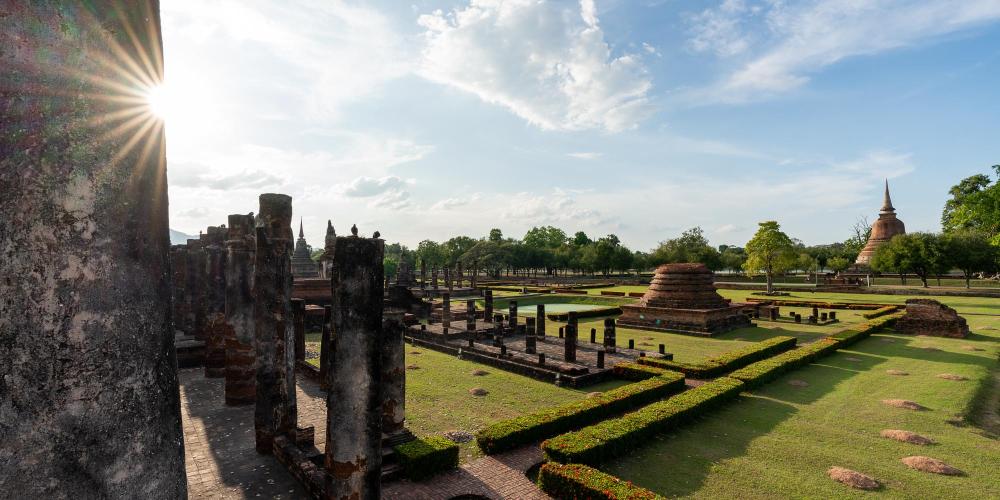 Within the imposing city walls, the Central Zone of the Sukhothai Historical Park is an emblem of the kingdom's opulence when it was at its peak in the 13th century. It's here where the Royal Palace would once have stood, as part of a large complex of significant monuments that were at the heart of the political and religious rule of Sukhothai.
The largest of the temples is Wat Mahathat, the principal site in the centre of the city. Around the main stupa with its graceful closed lotus shape are a total of 200 subordinate stupas, including eight large ones that were added during different periods.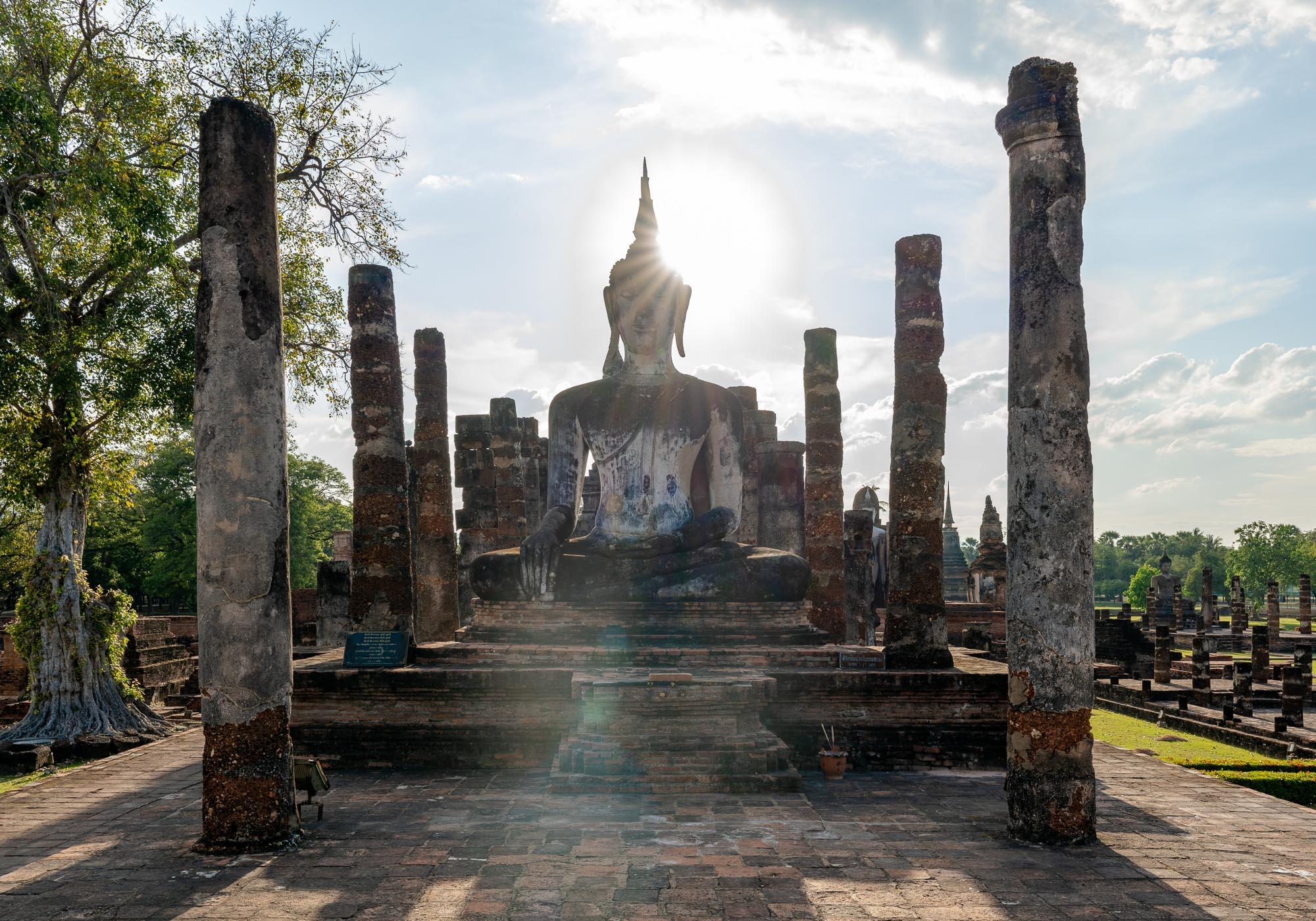 One of the most popular temples in the Central Zone is the picturesque Wat Sa Si, built on an island in the middle of a large reservoir. Said to contain the relics of one of Sukhothai's kings, it consists of a round bell-shaped stupa with four alcoves that reflect the Sri Lanka style of architecture.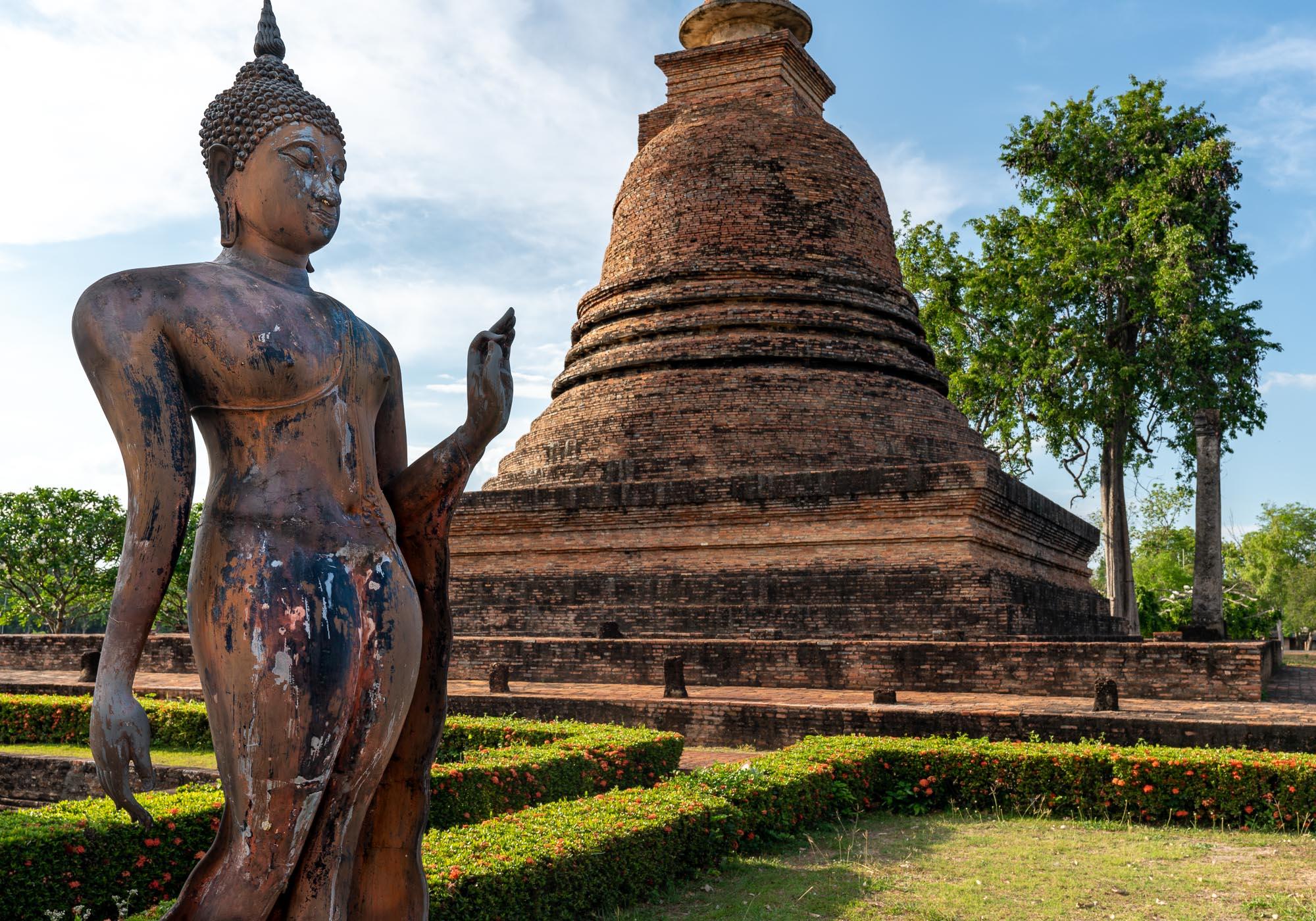 On the other side of the zone, Wat Si Sawai shows the Khmer influence on some of the early constructions in the historical park. The three towers with seven levels of designs are similar to some of the monuments at Angkor. It's also the only temple here that points to the south, rather than the east.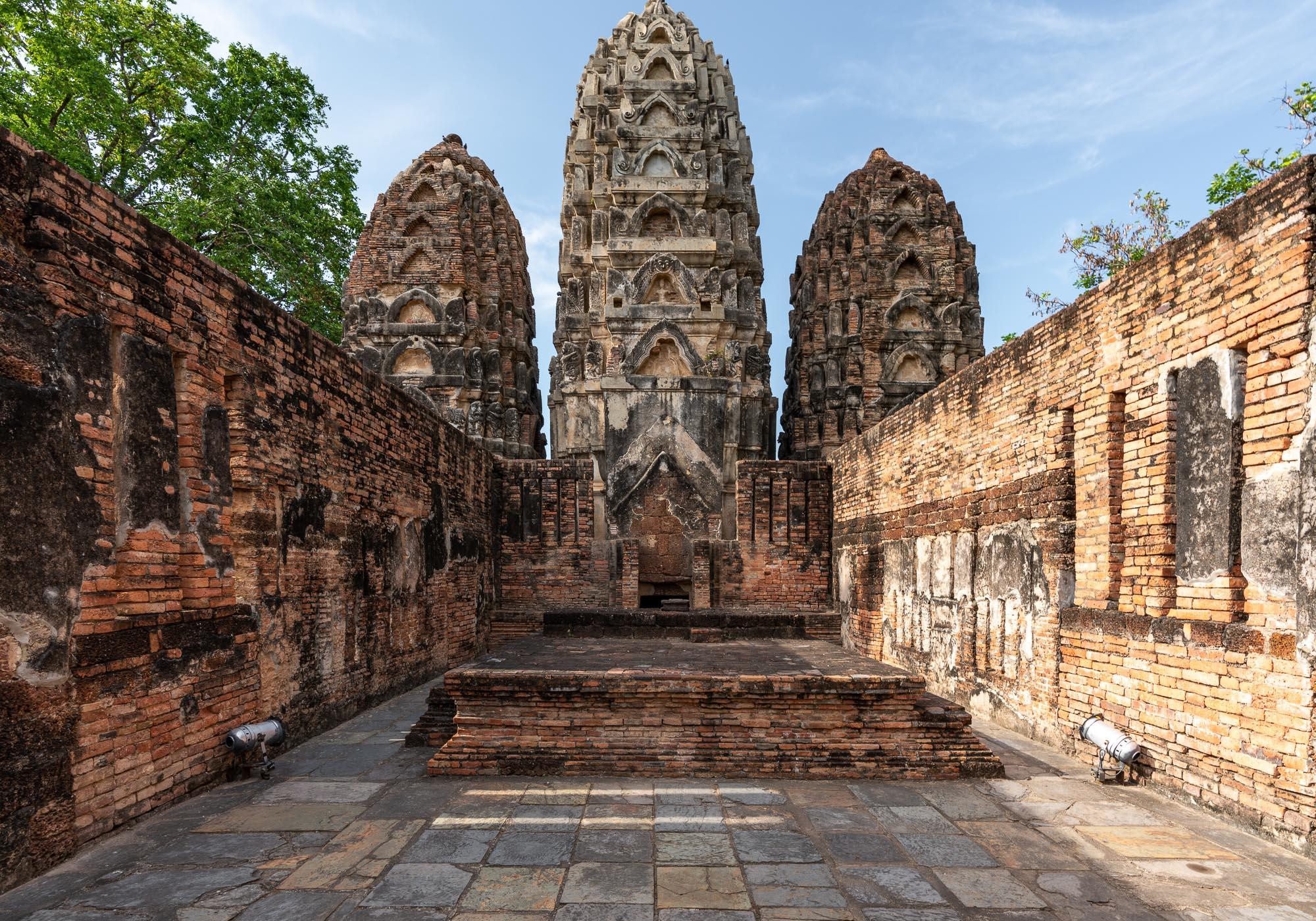 Throughout the Central Zone are other smaller temples and monuments. One of the most interesting features to note are the reservoirs, which are part of an innovative irrigation system that uses gravity and ceramic pipes to provide water for agriculture.