Sukhothai Historical Park - North
One of the most impressive temples of Sukhothai, with an enormous statue of Buddha, can be found in the North Zone of the historical park.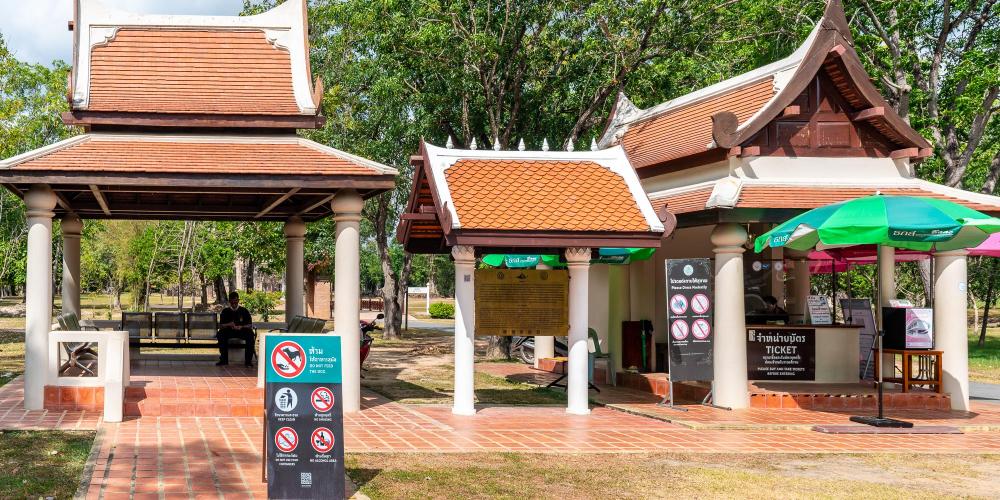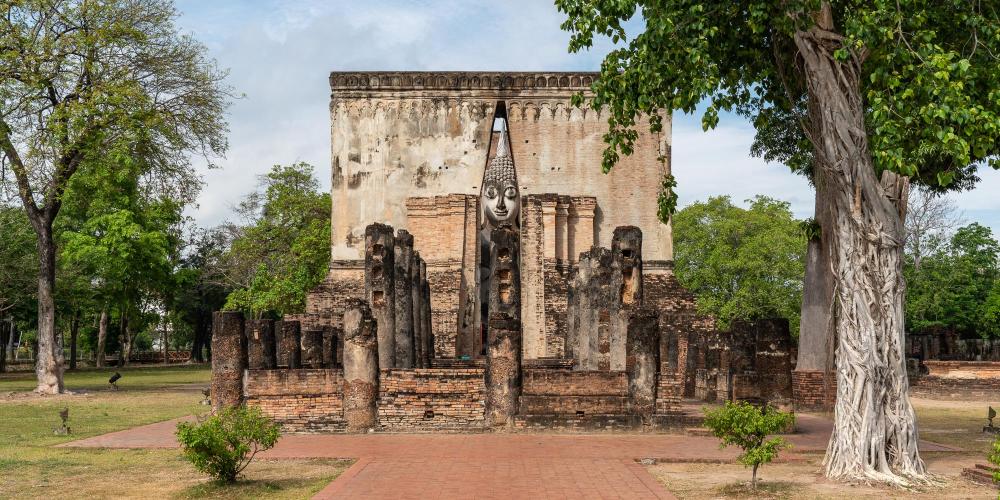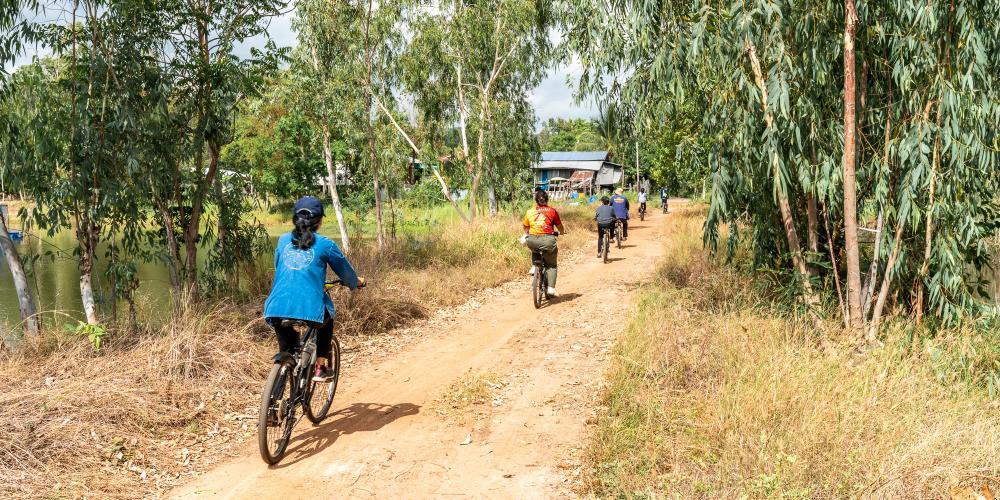 The northern part of the Sukhothai Historical Park is dominated by Wat Si Chum, famous for its large 15-metre-high sitting Buddha statue enclosed within four walls, so it only reveals its whole shape when you get close. The lap of the Buddha is 11.3 metres wide and fills the building, creating a space that is both imposing and peaceful at the same time.
A passageway leads through a wall to an opening near the head of the statue and legend says a king once spoke through it to nervous soldiers who were camped here preparing for battle, pretending to be Buddha, to encourage them to fight.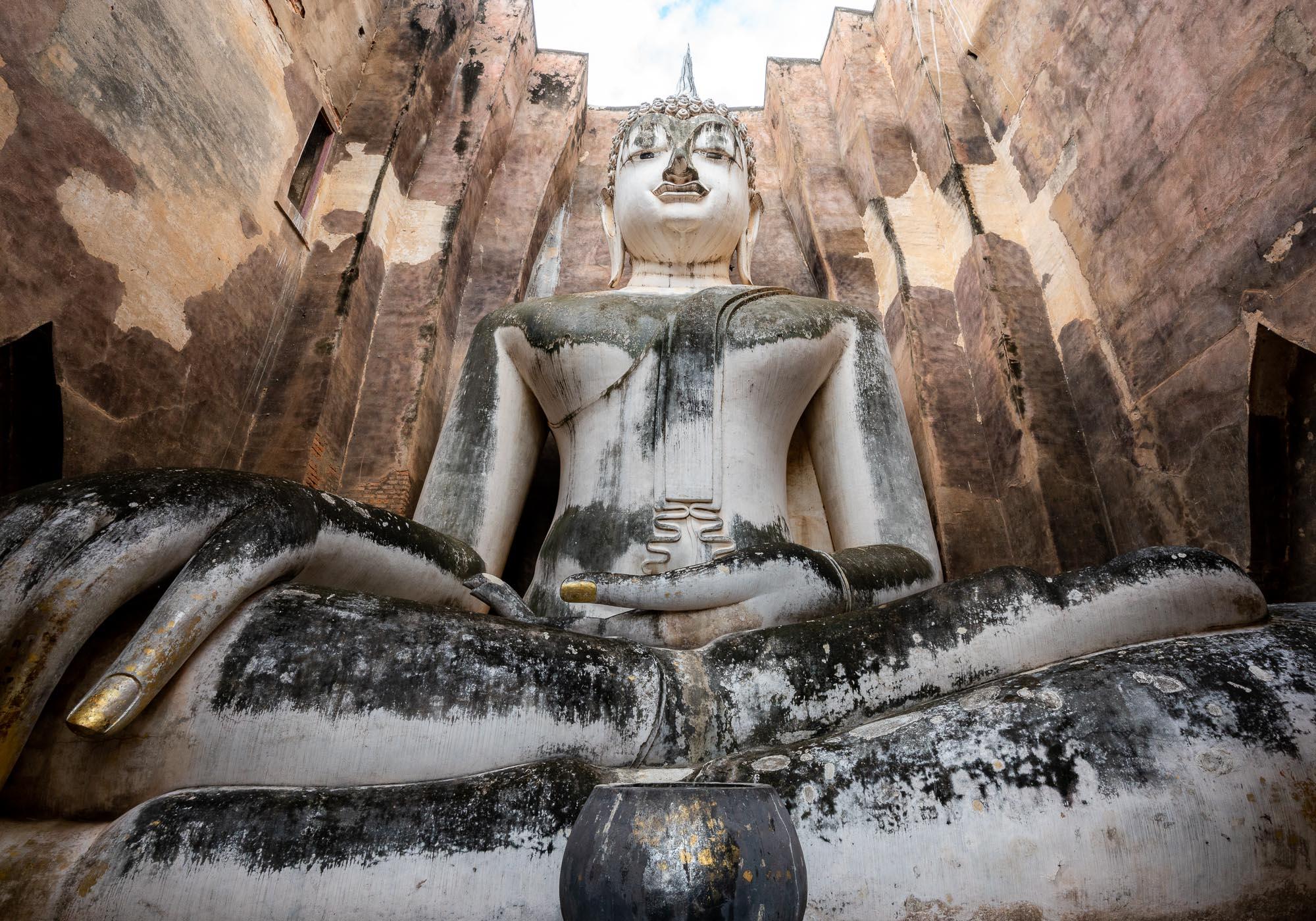 Nearby is Tao Thu Riang, the ancient kilns that were used to make the ceramics that Sukhothai was renowned for. The large underground ovens were heated to 1000 degrees Celsius and could hold hundreds of pieces of crockery at once. Some of the kilns have been uncovered and restored for visitors to see.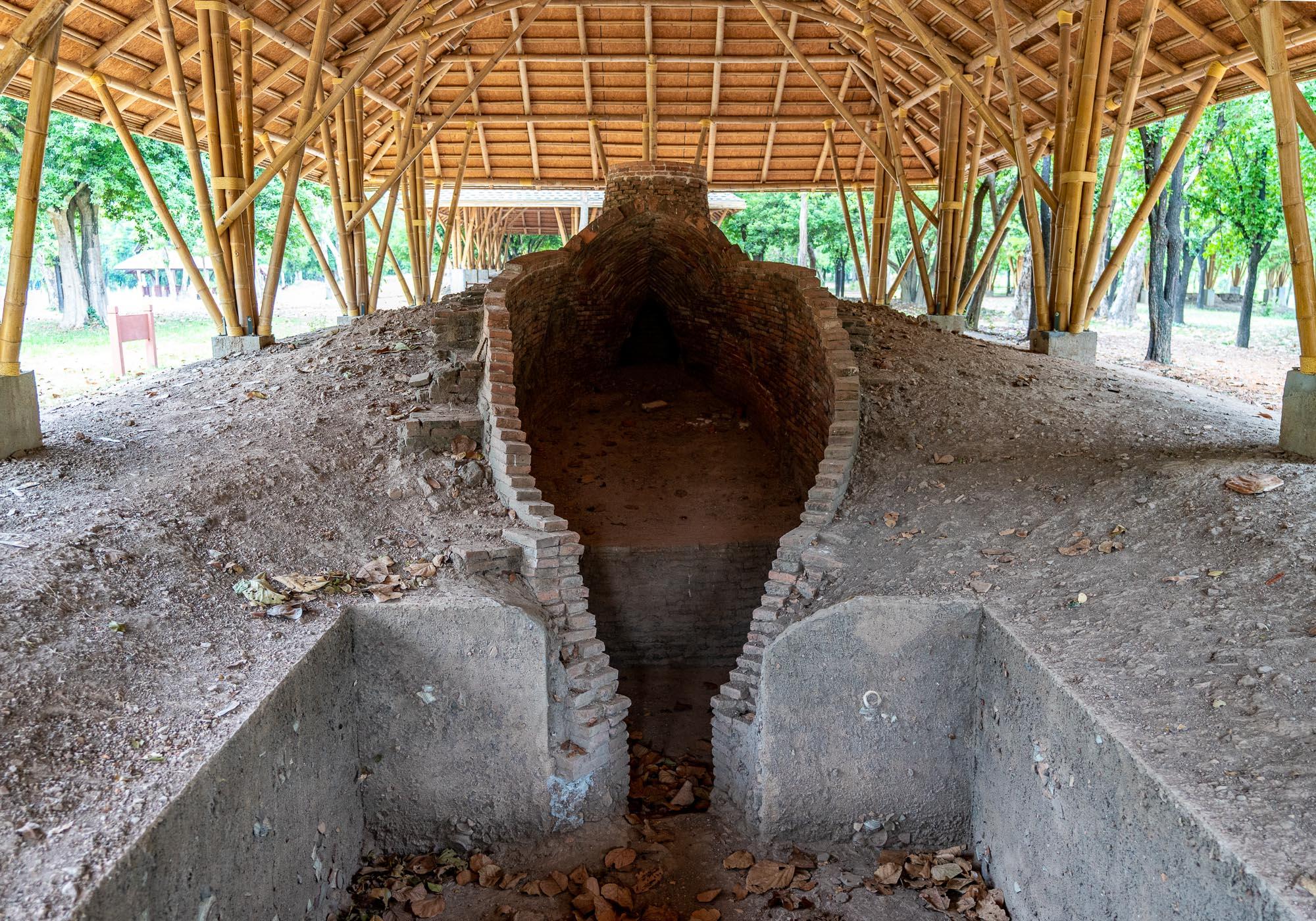 Another significant temple in the North Zone is Wat Phra Phai Luang, which is surrounded by a large moat, giving the impression it's located on an island. Stucco reliefs here are similar to those you will find on the main stupa at Mat Mahathat.