Sukhothai Historical Park - West
In a quieter and more tranquil part of Sukhothai, the West Zone of the historical park welcomes you into the domain of the forest monks.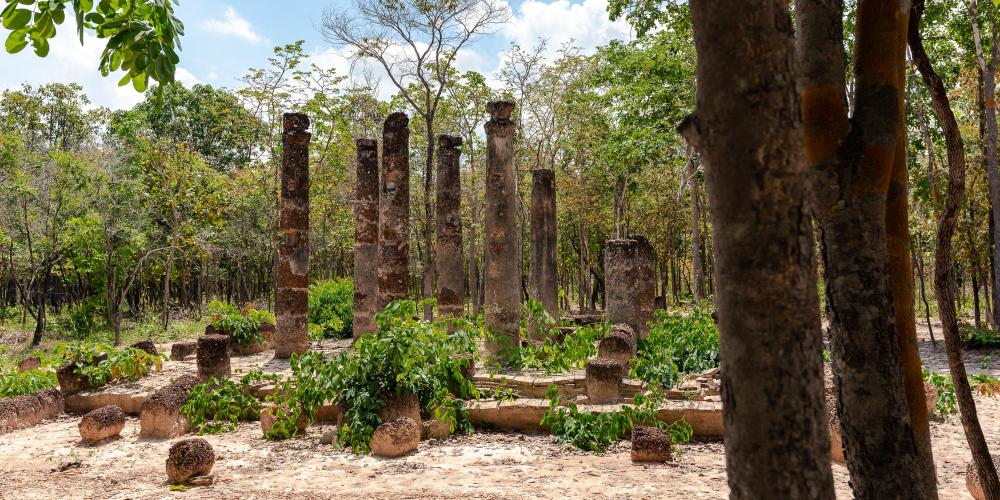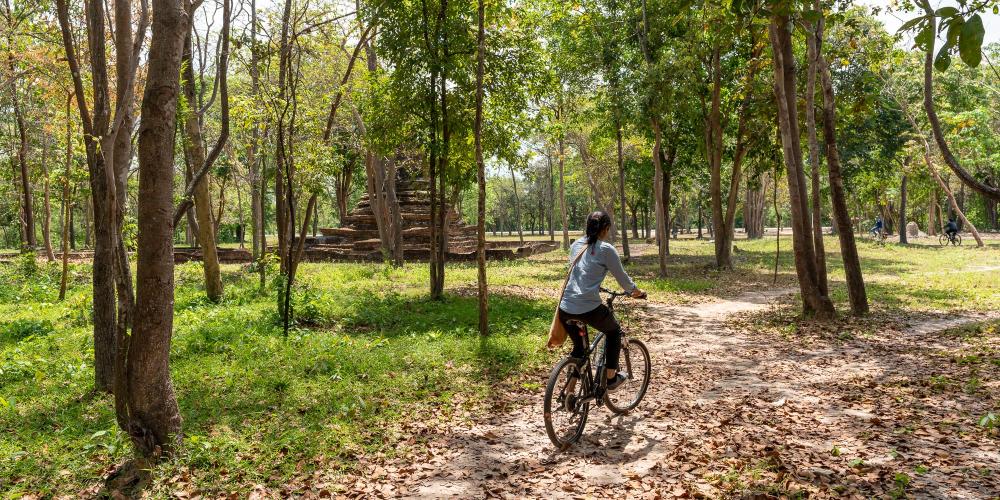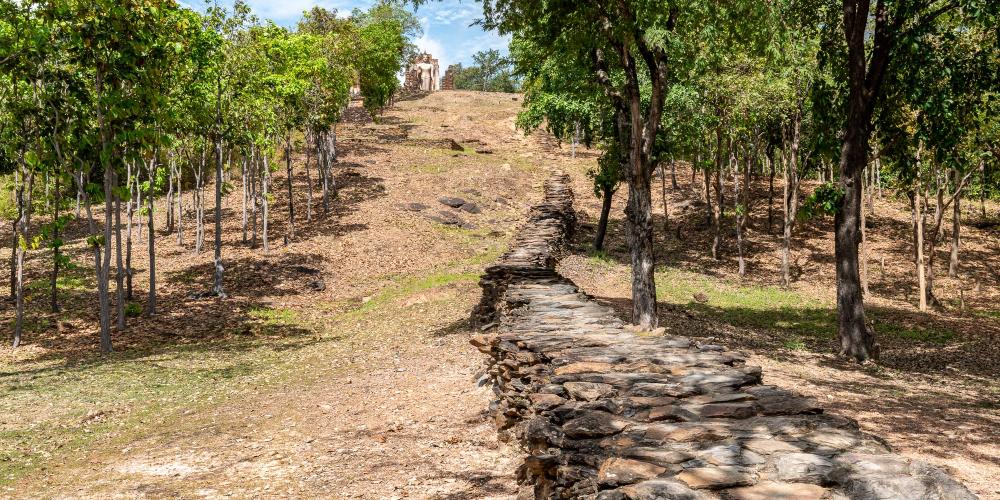 While the grand temples within the city walls of Sukhothai were used for ceremonies and other official functions, out here in the forest was a more introspective atmosphere. It was here that many of the monks lived in monasteries built amongst the trees, where they would spend their days in silent meditation and study of Buddhism.
One of the most interesting temples to visit in the West Zone is Wat Saphan Hin, set on a hill that's 200 metres high. A long staircase that would once have passed by the wooden accommodation for the monks leads to a large standing Buddha statue that looks out across the landscape. It's believed that King Ram Khamhaeng would ride a white elephant up the hill to worship here.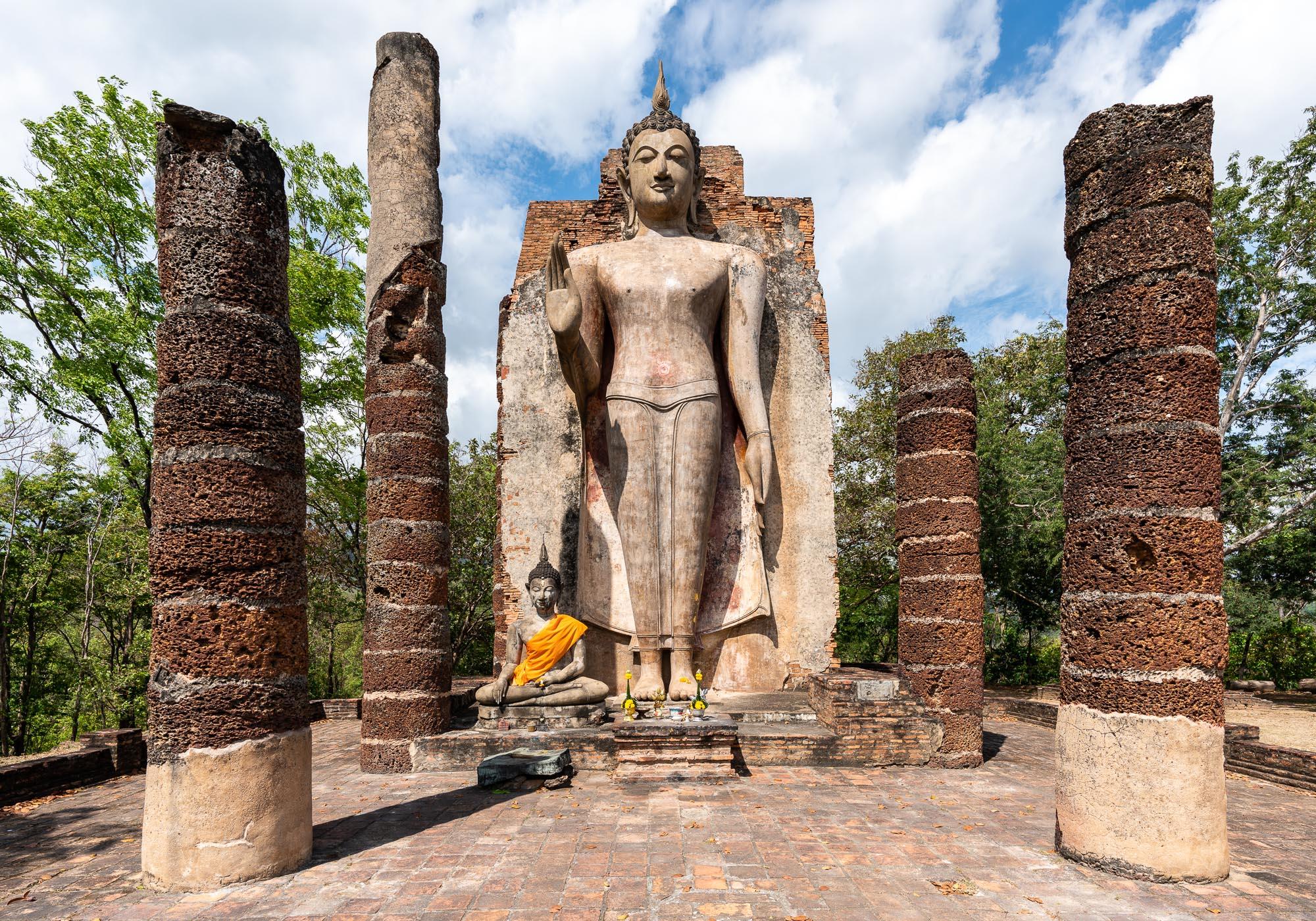 There are more than a dozen other temples in this zone, although none of them is quite as dramatic as Wat Saphan Hin. Many of them are found amongst groves within the forest, cradled by trees and reached by small dirt trails off the main road. Exploring by bicycle is one of the best ways to appreciate the peace of the landscapes here and understand why so many monks chose to live amongst the nature.