The Holy Heartland
An island and reservoir shaped like hearts create a distinctive impression from the air, while there are plenty of details to explore on the ground.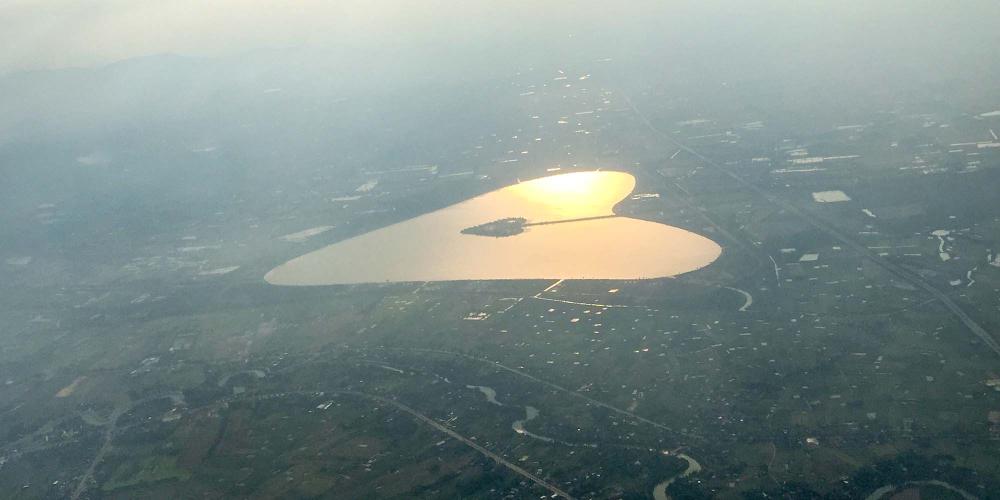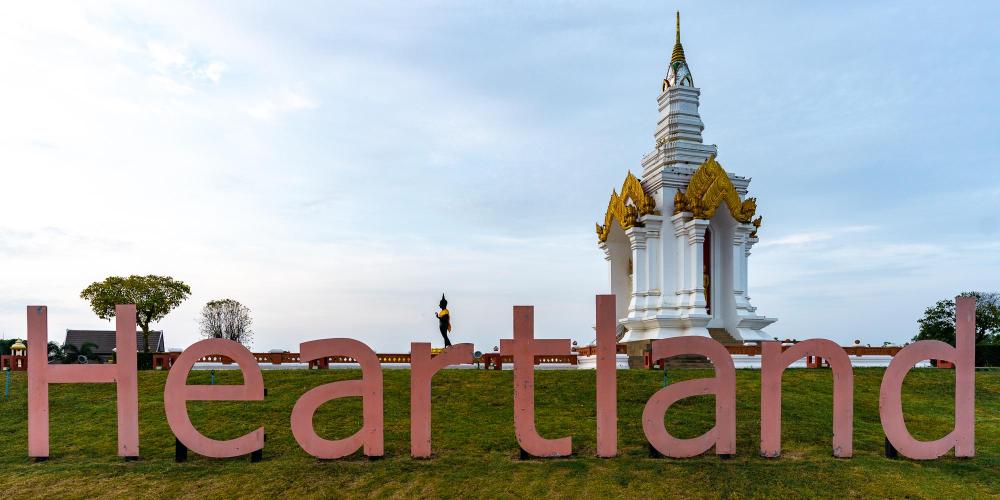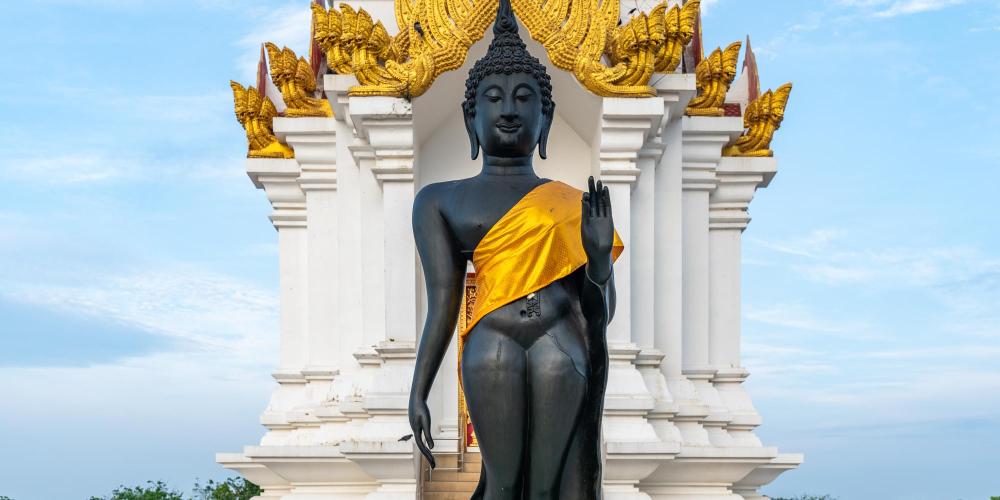 Visitors who arrive in Sukhothai by plane may notice the Holy Heartland, known as Thung Talay Luang, from the air just before they land. This enormous reservoir shaped like a heart has an island also shaped like a heart in its centre, meaning this distinctive design is best appreciated from above.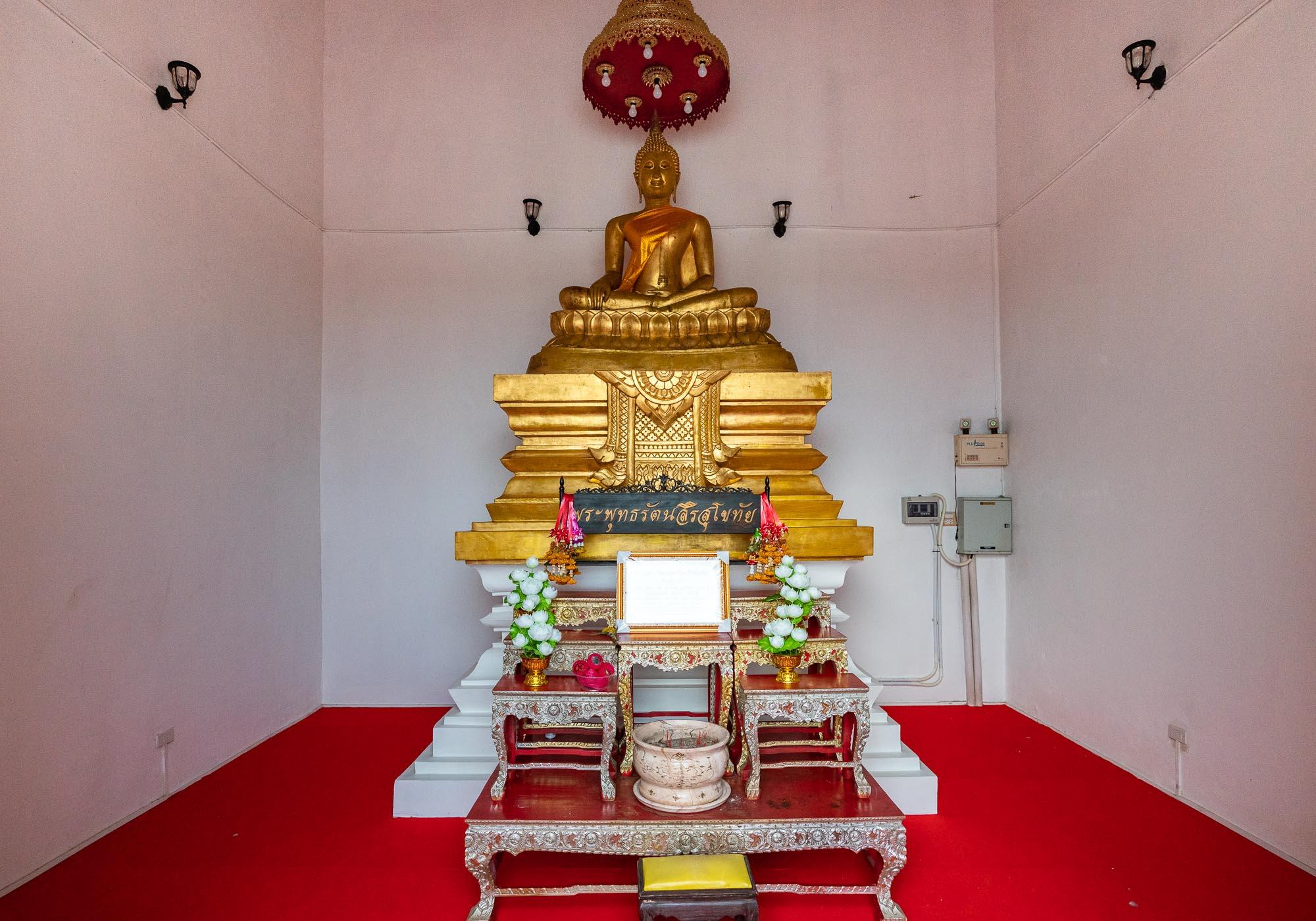 When you visit it by land, you'll walk along a causeway to the island, which has a temple-like structure at its centre. The building is protecting a 14th-century bronze Buddha statue called Phra Phuttha Ratanasiri Sukhothai, which was only found in 2003, submerged in the waters of the Yom River.
Construction of the reservoir began in 2002 but the Holy Heartland island was only built in 2010 after the idea arose to make somewhere special to house Phra Phuttha Ratanasiri Sukhothai. The island uses soil from around the area where the bronze statue was found and was consecrated by 843 local villages, a symbolic gesture to represent the unity of the people of Sukhothai.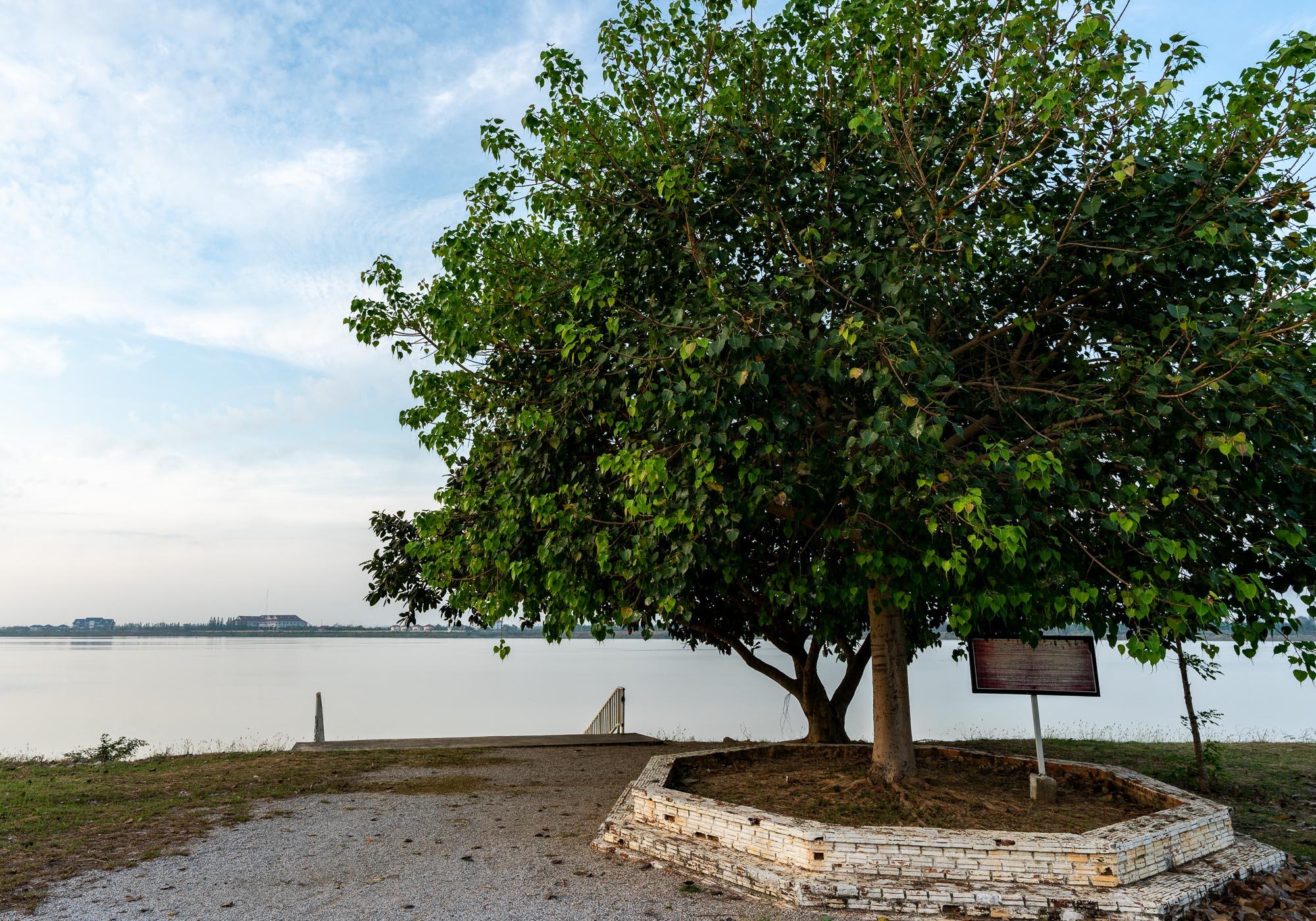 At the tip of the island is a Bodhi tree planted from a cutting of the Mahabodhi Tree in Bodh Gaya in India where Buddha is said to have attained enlightenment. To visit, the Holy Heartland is about 15 kilometres from the Sukhothai Historical Park and is a popular spot for sunrise and sunset.