Wat Chaiwatthanaram
A masterpiece of Ayutthaya, the riverside Wat Chaiwatthanaram is a must-see temple complex.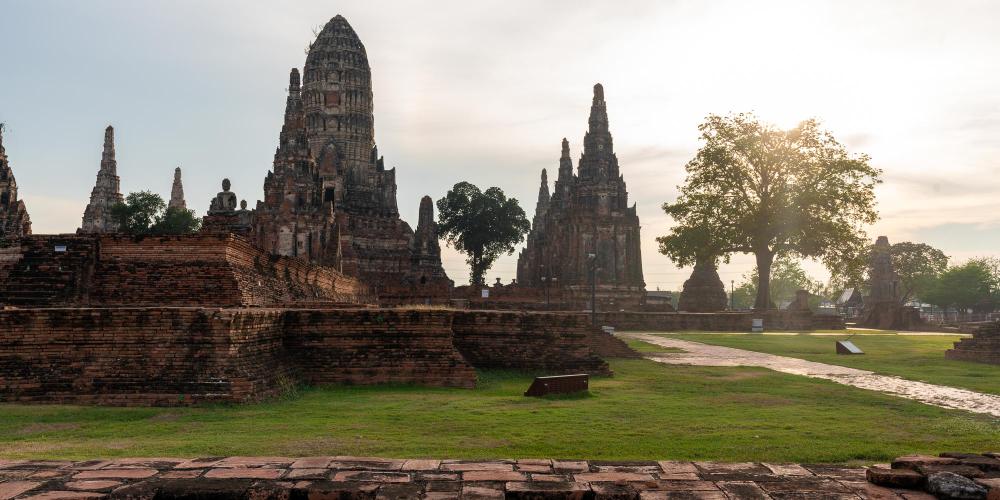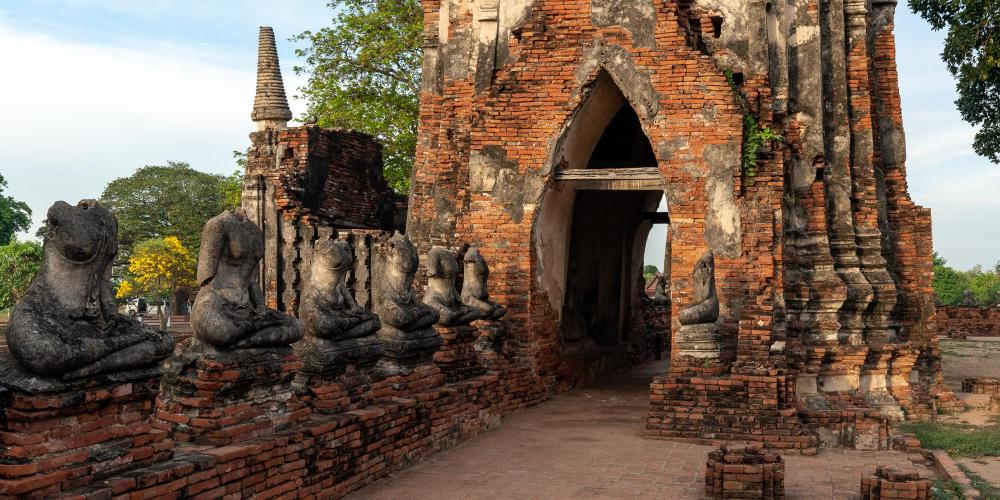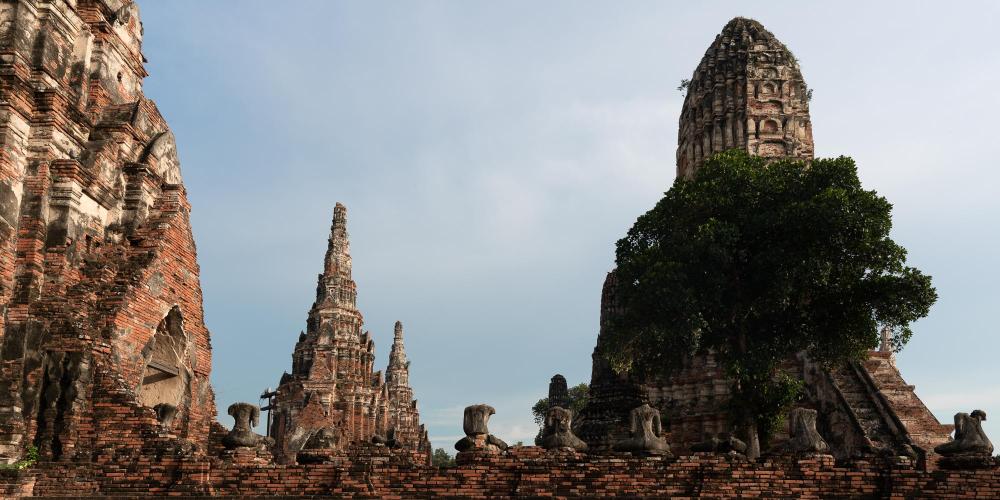 Although this important temple was built outside the main island city, on the opposite bank of the Chao Phraya River, its location is no accident. Wat Chaiwatthanaram was founded by King Prasart Thong in 1630 as a tribute to his late mother, so he chose to build it on the site of her residence. During his reign, it would've been one of the city's most important temples.
The design of Wat Chaiwatthanaram stands out because of its key differences to the other main temples in Ayutthaya. Both the layout and the artistic elements reflect King Prasart Thong's interest in the Khmer style, particularly the Deva Raja belief that the king is a descended god.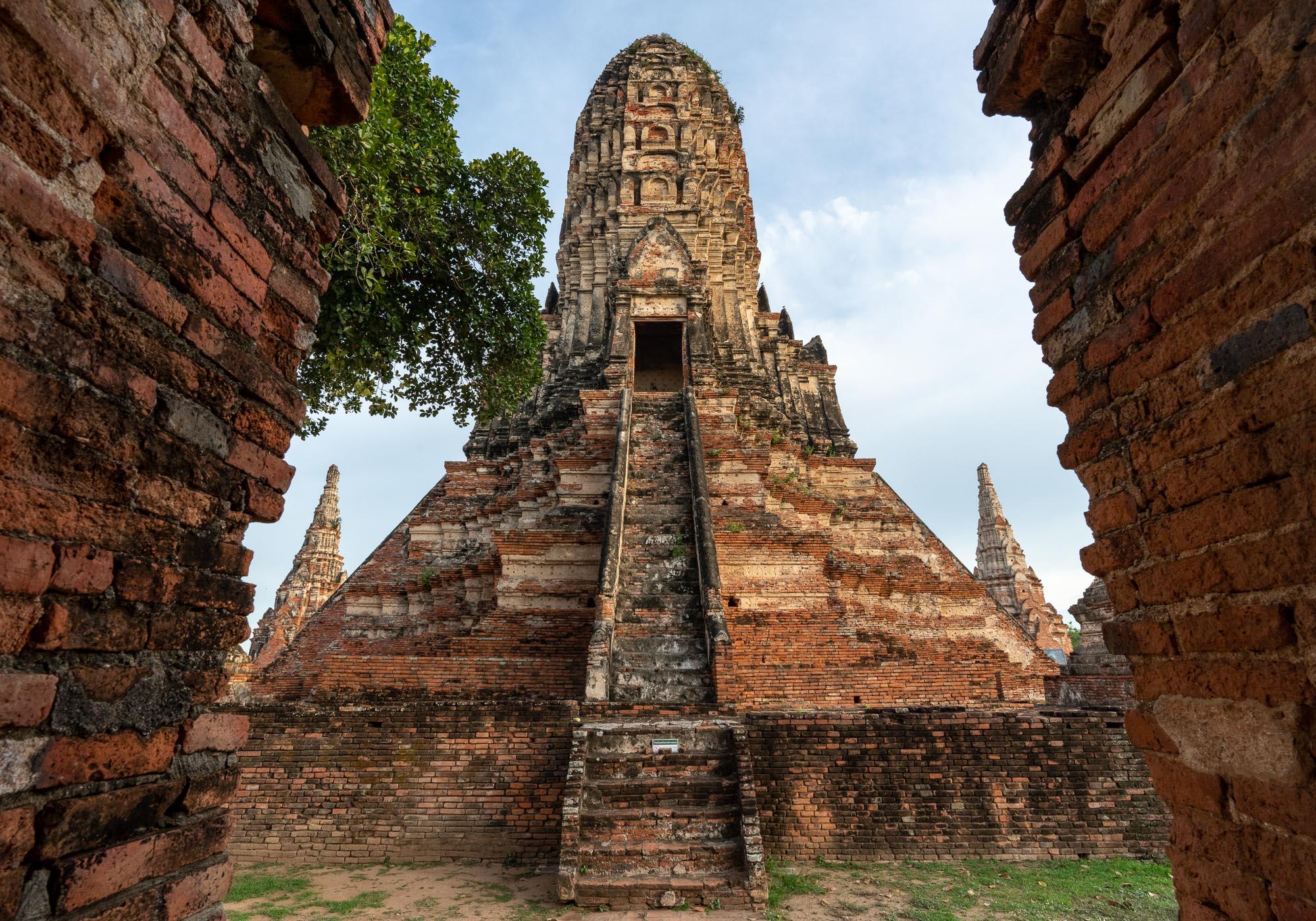 The large central tower (prang) is 35 metres tall and represents Mount Meru, which is at the centre of Buddhist cosmology. The four smaller prangs on the corners of the main gallery represent the continents, while the eight towers around the central square cloister represent the seven layers of mountains that surround Mount Meru.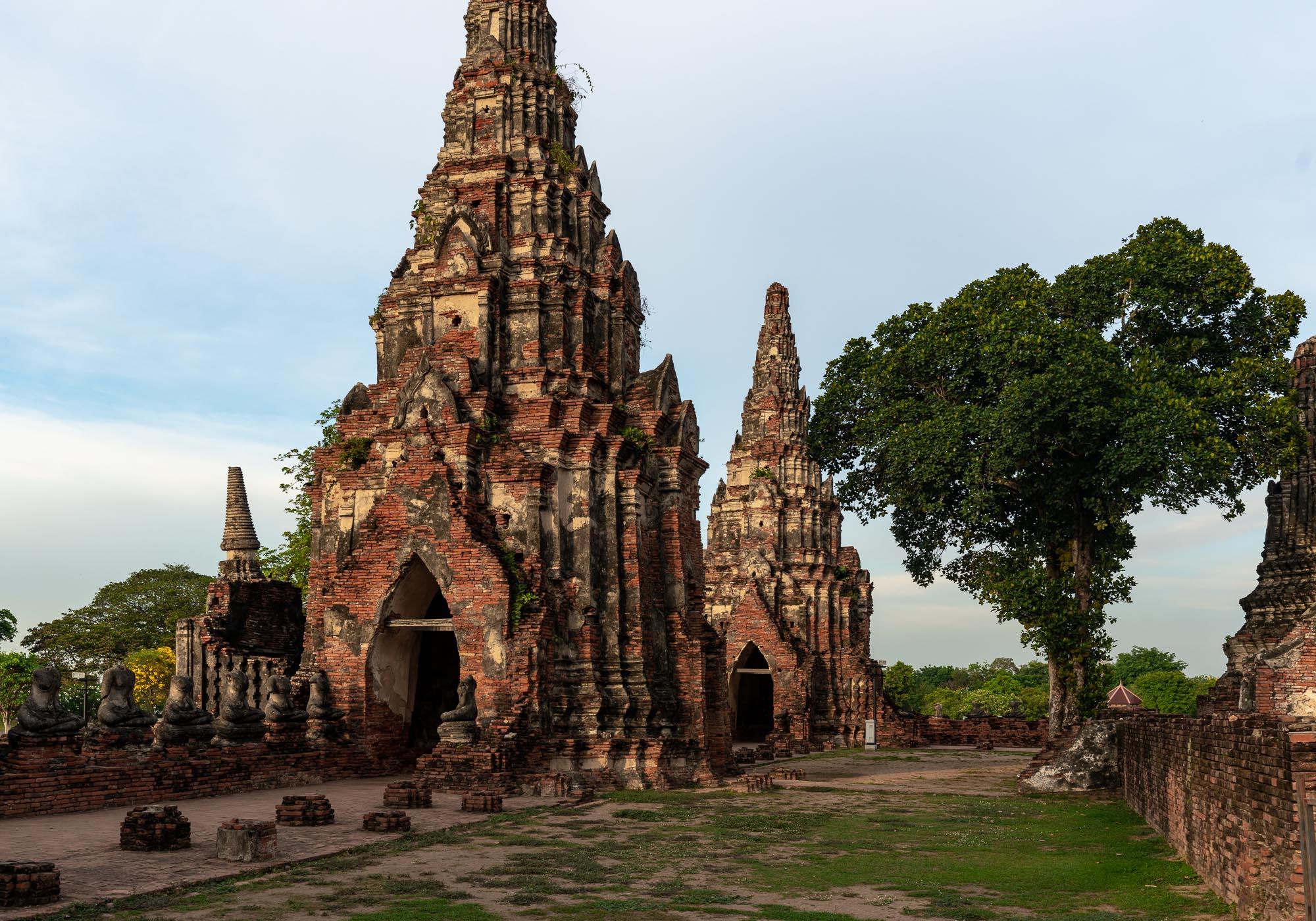 From any angle, Wat Chaiwatthanaram is an impressive complex, and it's a particularly popular location for sunset. Up close, visitors can see the remains of some of the artistic details that decorated the structure. 120 Buddha statues would once have sat around the central wall and its towers were painted with murals inside and carved with bas reliefs on the outside.