Wat Mahathat
One of the most important temples in Ayutthaya, Wat Mahathat is also famous for the tree that has grown around a sculpture of Buddha's head.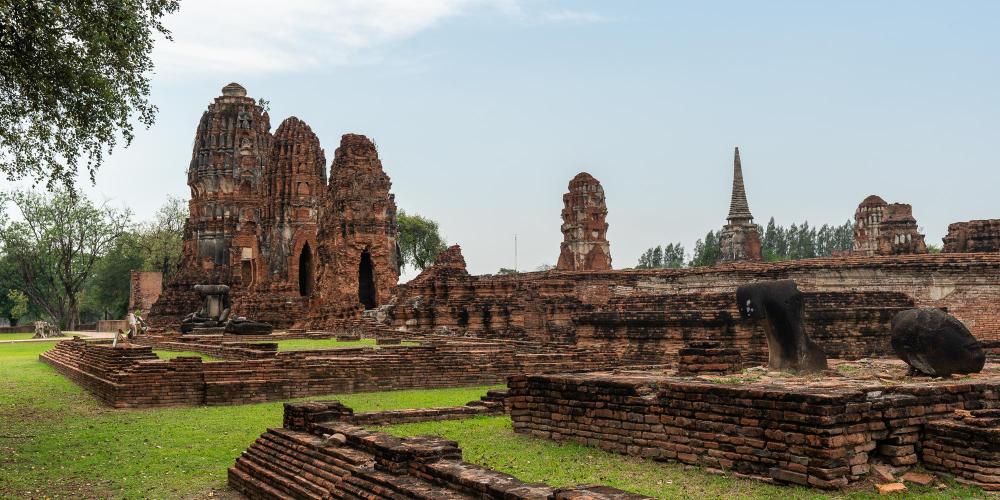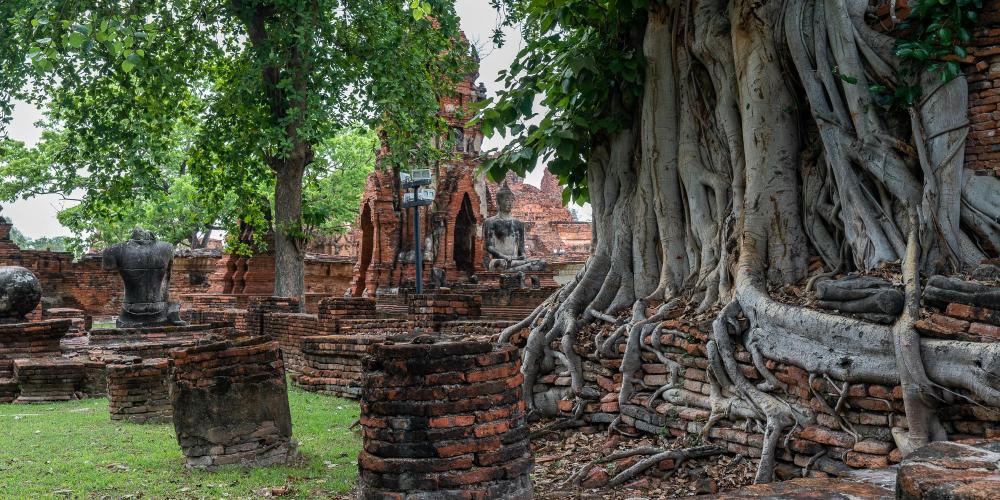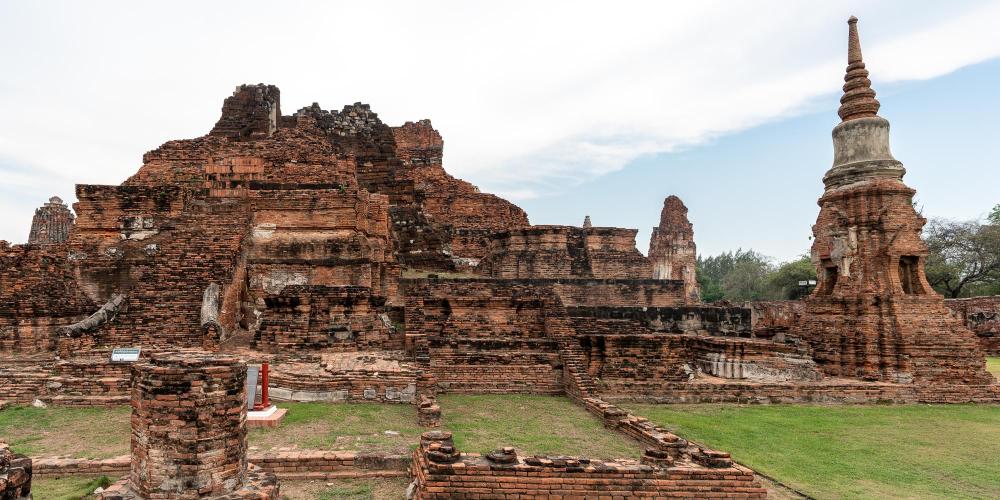 Wat Mahathat was built on the edge of Ayutthaya's Royal Palace and would've been one of the capital's most important temples, used by kings and other senior officials. It's here that Buddha's relics would've been housed, along with other important treasures of the kingdom. And important royal ceremonies and celebrations would've been held at the temple.
Where the main road is today, there once would have been a canal that brought worshippers by boat. From this entrance, a beautifully decorated pathway led through the centre of the temple complex, to a staircase with railings resembling the mythical serpent-like naga, and up to the central prang.
The prang, once about 50 metres high, has been destroyed twice – most recently in the early 1900s – and has only been partially restored. In 1956, archaeologists discovered a hollow stone pillar within the prang that contained a small stupa with relics, gold and bronze artefacts, and other treasures (which can now be seen in the Chao Sam Phraya National Museum).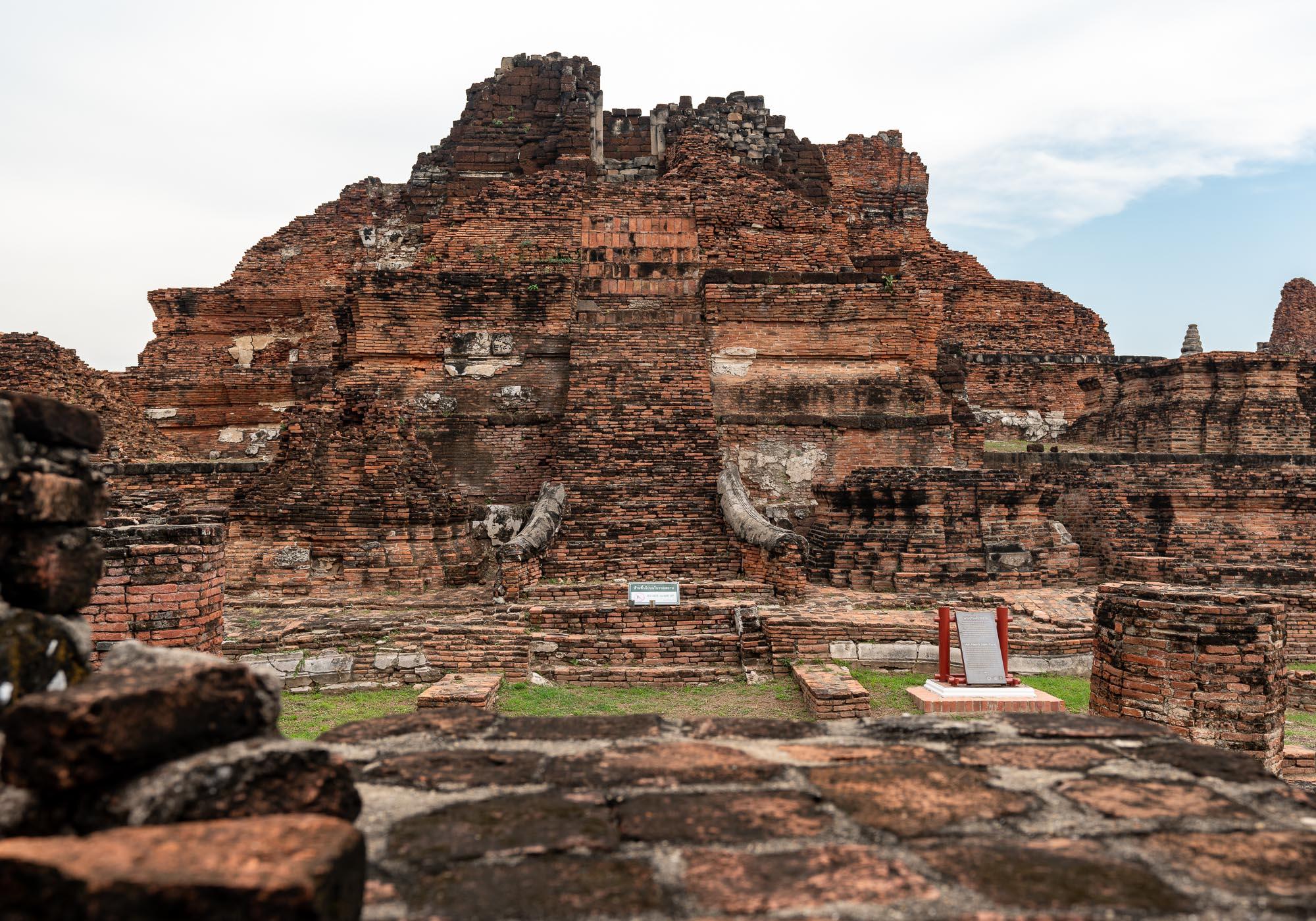 In the southeast corner of the temple complex, you'll find one of the most iconic images at Wat Mahathat (and possibly in all of Ayutthaya). The head of a Buddha statue that was placed here decades ago appears to be embraced by the roots of a tree, which are entwined around it.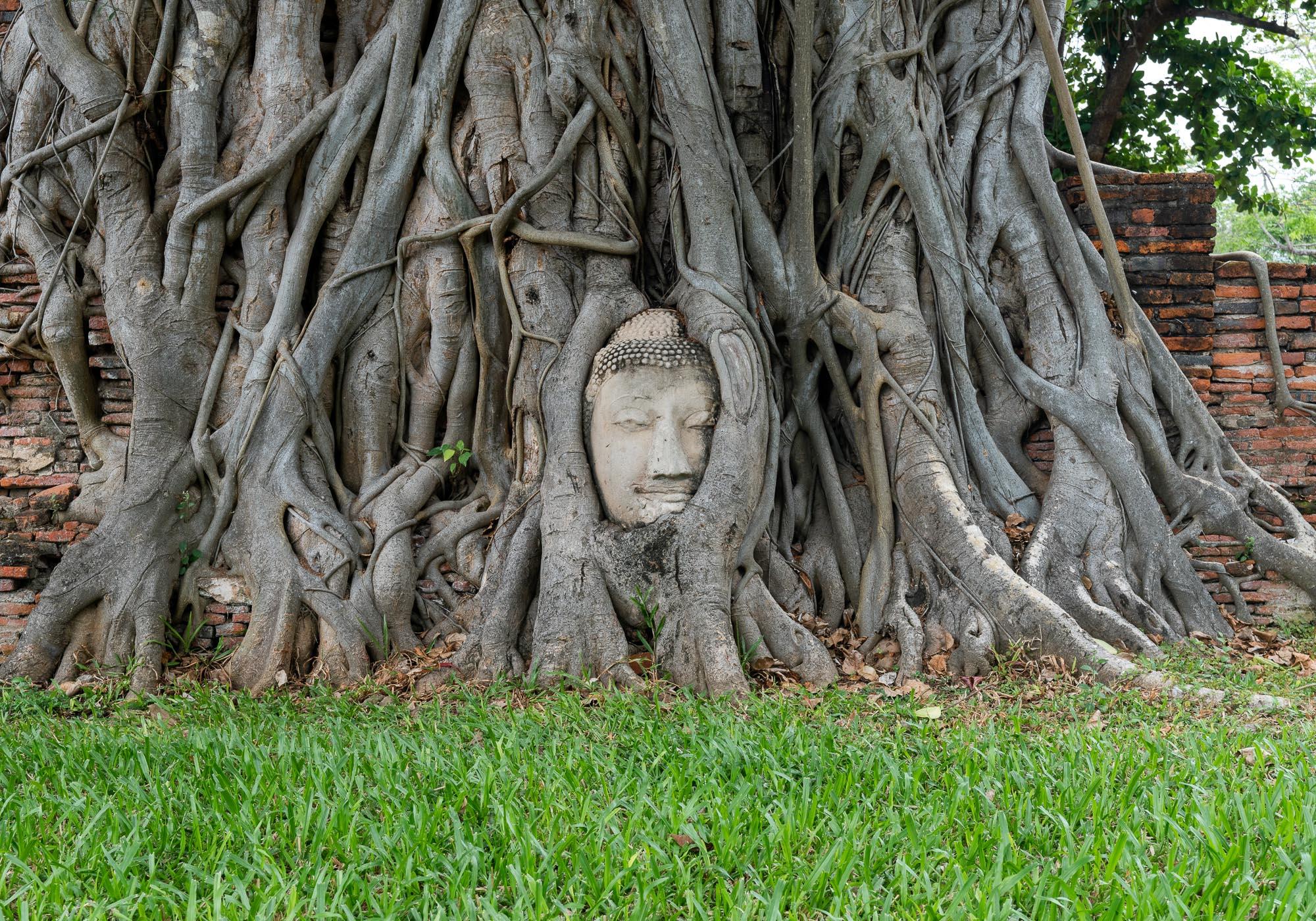 Wat Mahathat was renovated several times during the period of the Ayutthaya Kingdom and there are some examples of early Ayutthaya art around the main prang. However, much of what you're able to see is from the later Ayutthaya period, including the stupa at the rear of the site, which features lotus leaves at the bottom of the bell shape.