Wat Phra Si Rattana Mahathat
This unique temple shows the progression of artistic styles in Si Satchanalai and houses one of the most important artworks of the region.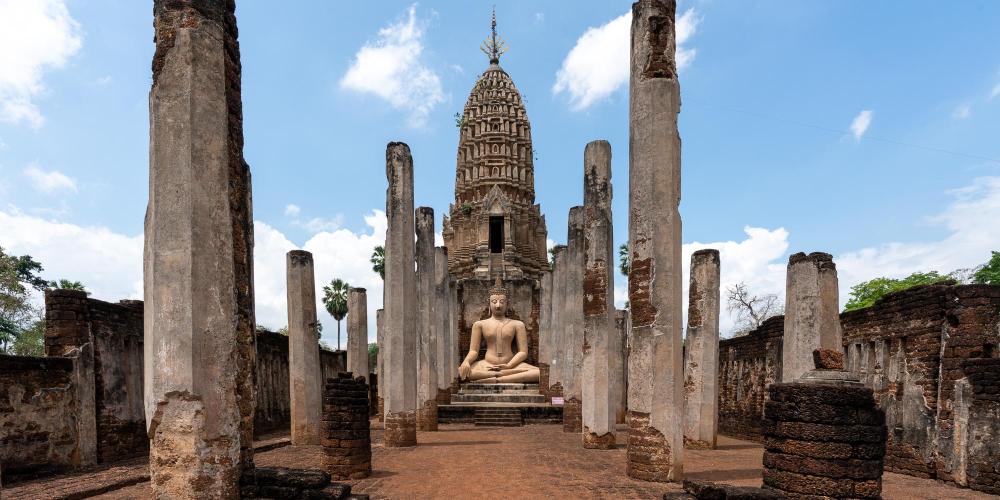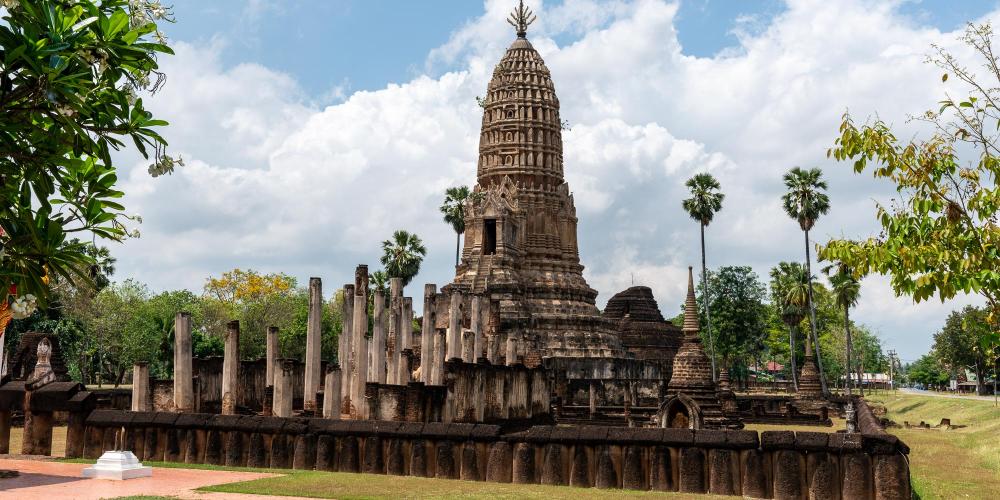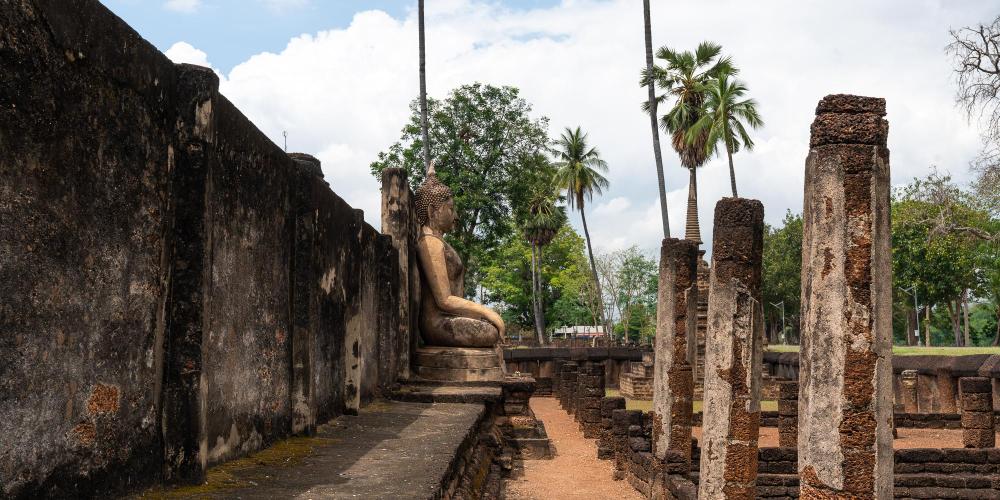 When Wat Phra Si Rattana Mahathat was built in the 12th century, in what was probably the centre of the city that preceded Si Satchanalai, its stupa looked like a Khmer tower, similar to anything you might see at Angkor (or at Wat Si Sawai in the Sukhothai Historical Park). But in the 14th century, during the golden age of the Sukhothai Kingdom, it was changed to represent a closed lotus. In the 16th century, it was altered again, this time to fit with the then-dominant Ayutthaya style. Over four centuries, the temple represented each of the ruling kingdoms.
When you visit today, you can still see elements of each of these alterations. The images of dancing angels at the top of the gate are Khmer motives, for instance. While the main stupa still represents a prang of the early Ayutthaya period.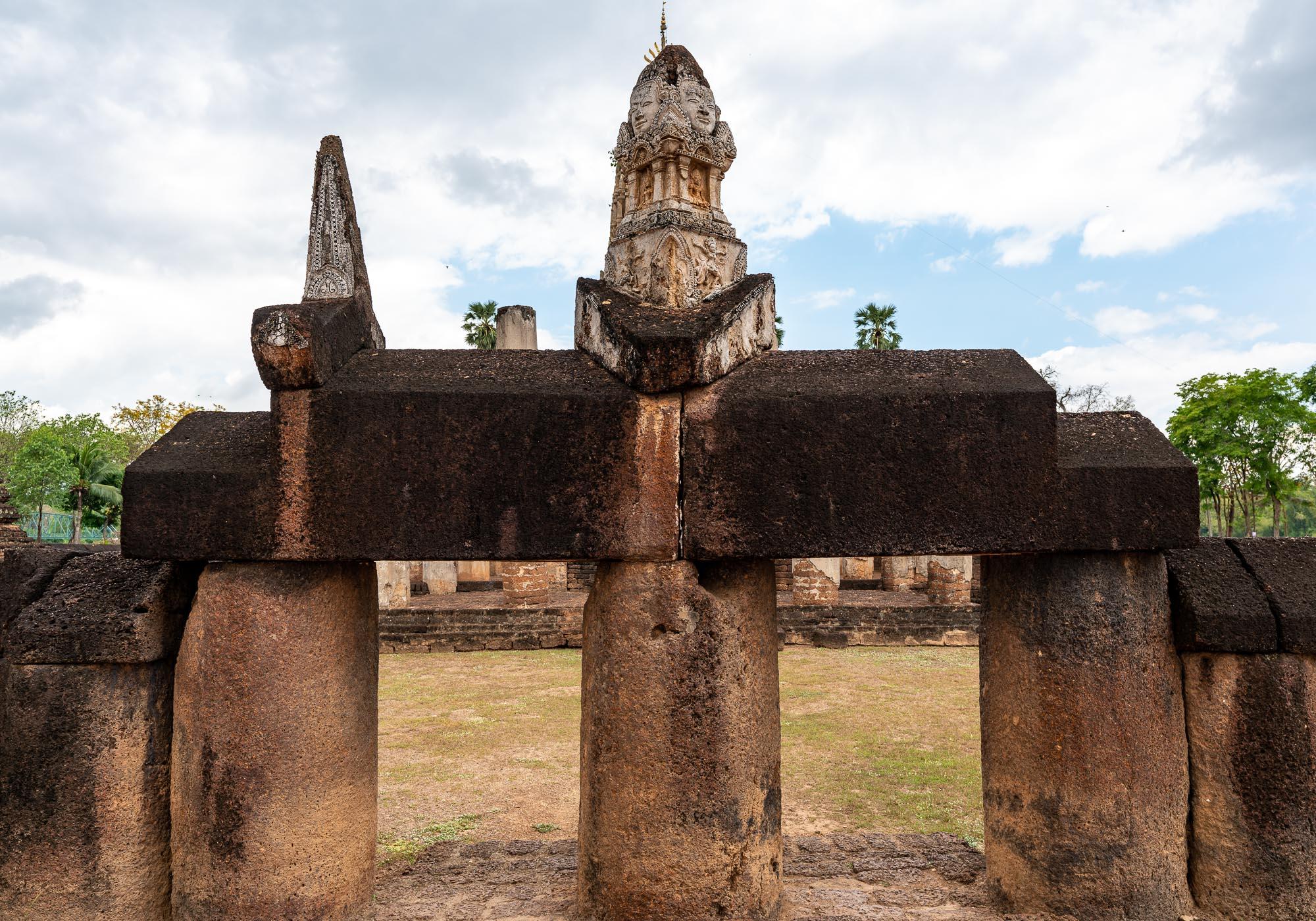 The most famous element of the temple, though, is from the Sukhothai period. It is the statue of the walking Buddha that is considered one of the most beautiful images in the kingdom, and one that is not found in many other places. The Buddha has an oval face with a slight smile, long ears, and raised eyebrows that project a playful and attractive expression, while the long arms reaching to the knees give a sense of exaggerated movement.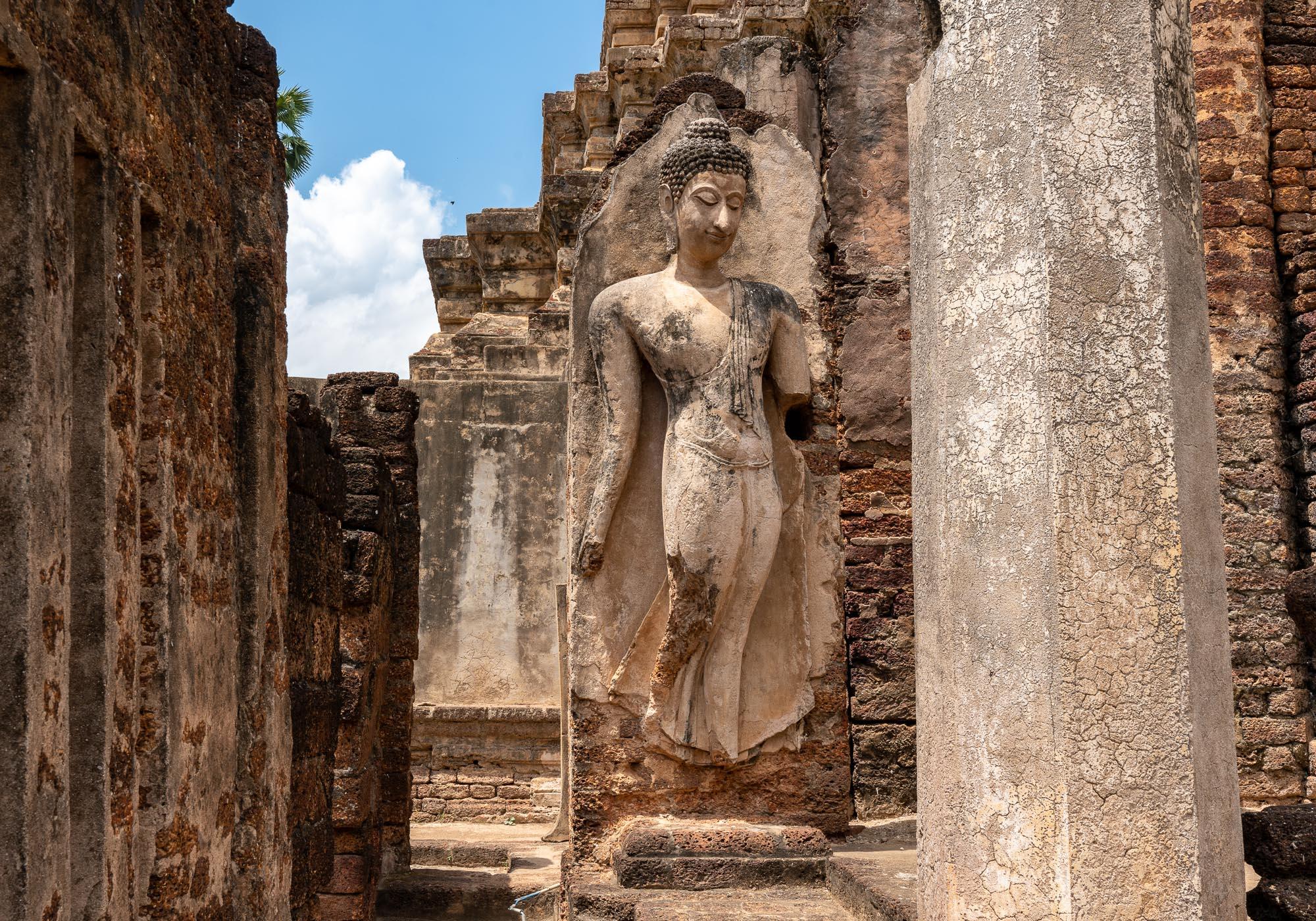 Wat Phra Si Rattana Mahathat is about 2.5 kilometres along the river from the main centre of the Si Satchanalai Historical Park but is easy to reach and is an important part of any visit to the city.