Wat Phra Si Sanphet
The distinctive three stupas in the centre of Wat Phra Si Sanphet make this one of the most iconic temples of Ayutthaya.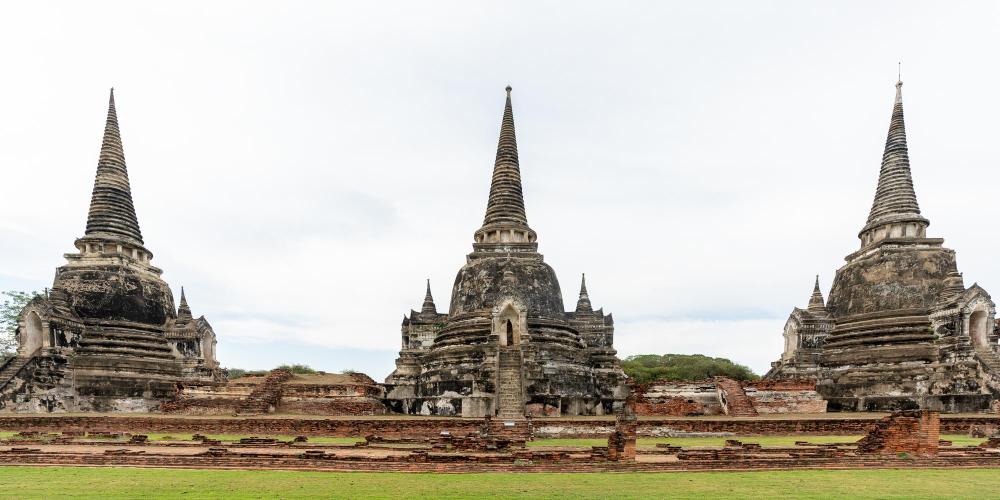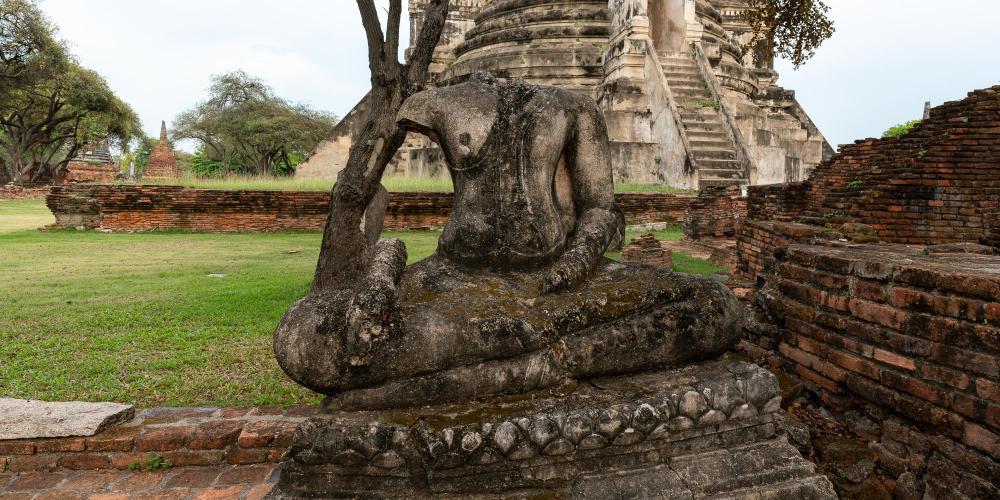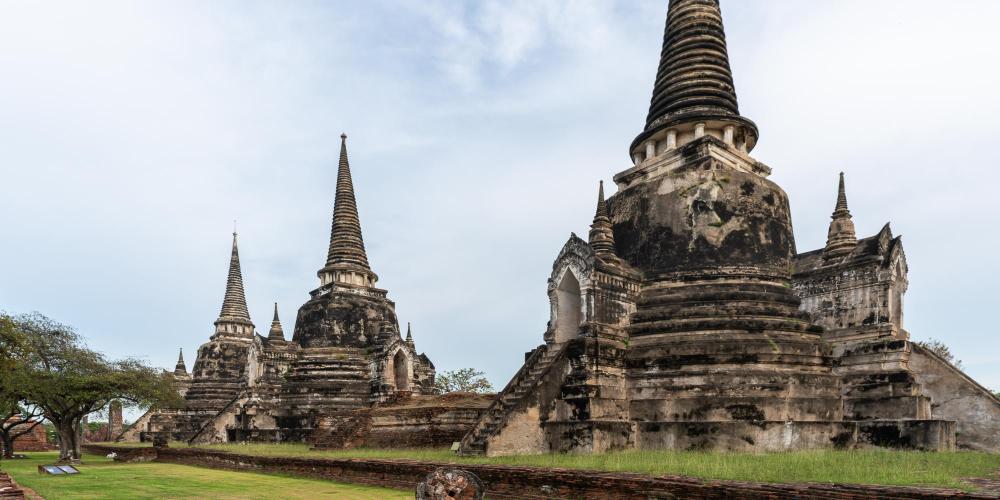 In the early years of the Ayutthaya Kingdom, the capital's grand Royal Palace would have stood on this spot. But after it was destroyed and a new one was built just a few hundred metres to the north, King Boroma-Tri-Loka-Nat ordered a temple be founded on the site in 1448.
Directly adjacent to the new palace, Wat Phra Si Sanphet became the royal temple of Ayutthaya and was where the most important ceremonies were held. It also served as the royal family's private chapel and, unlike most other religious centres in the city, no monks lived within the complex.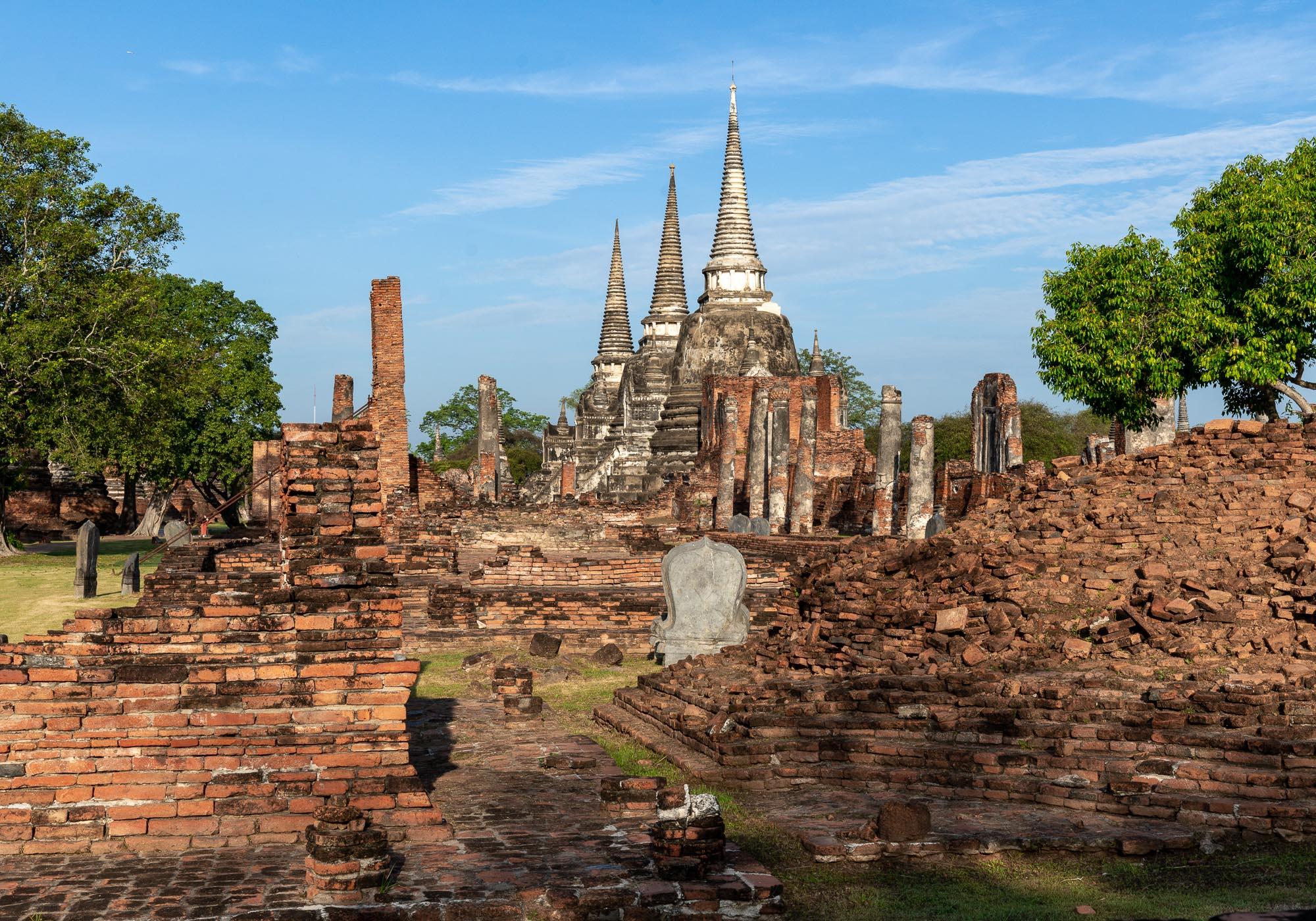 The most distinctive characteristic of the temple is the three enormous stupas arranged in a line down the centre of the site. They hold the ashes of King Boroma-Tri-Loka-Nat and his two sons who also became kings. Most of the other structures within the site haven't been restored but they would've included a building on either side of the main hall with a standing Buddha in each, and a cross-shaped building behind the stupas for four more large statues.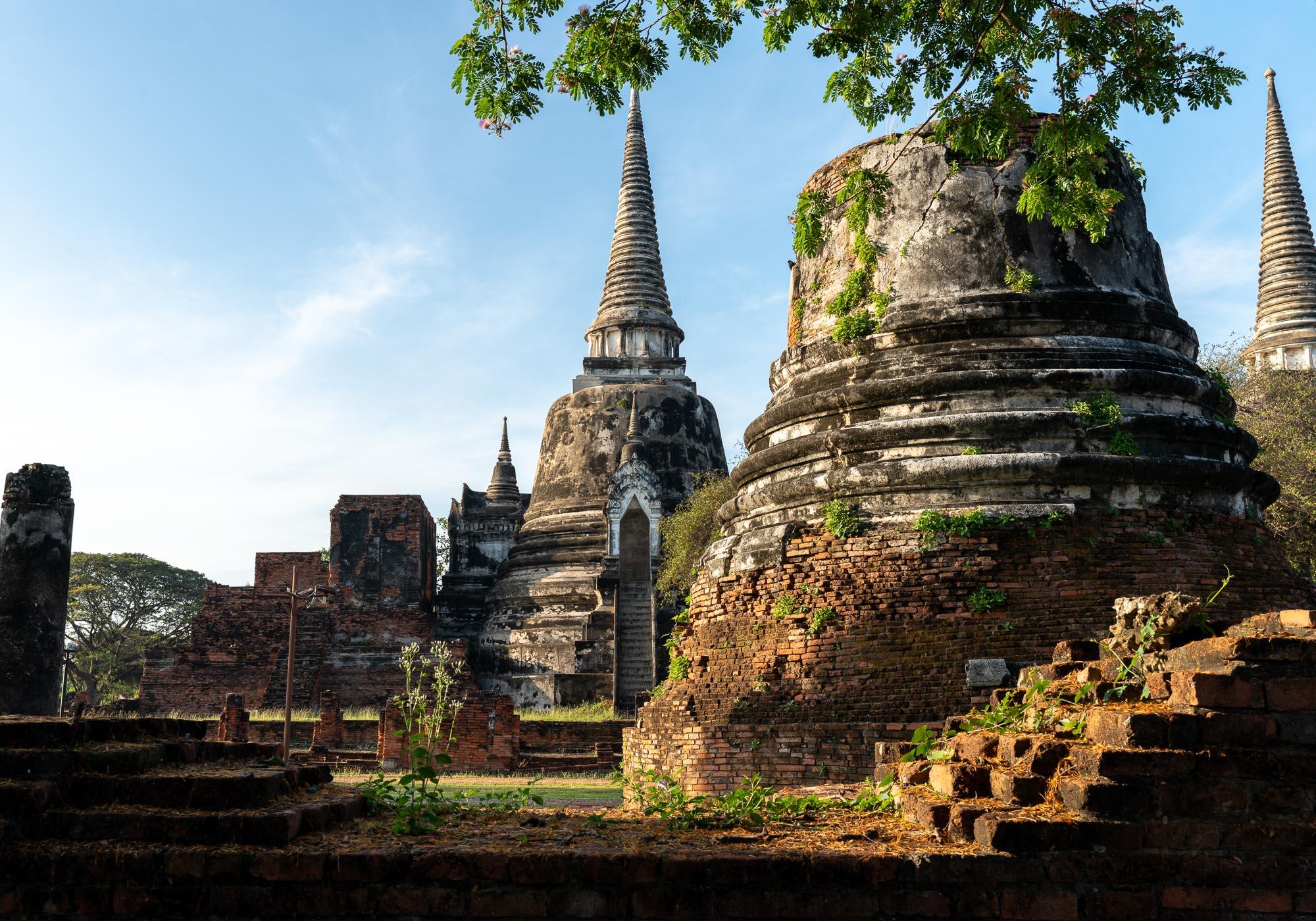 Wat Phra Si Sanphet continued to be the most important temple in Ayutthaya until the end of the kingdom in the late 18th century. It was considered to be the most beautiful complex in the city and was used as the inspiration for Wat Phra Kaew (more commonly known as the Temple of the Emerald Buddha) in the Grand Palace in Bangkok.