Wat Ratchaburana
It was in the tower of Wat Ratchaburana that many of Ayutthaya's precious treasures were found by archaeologists.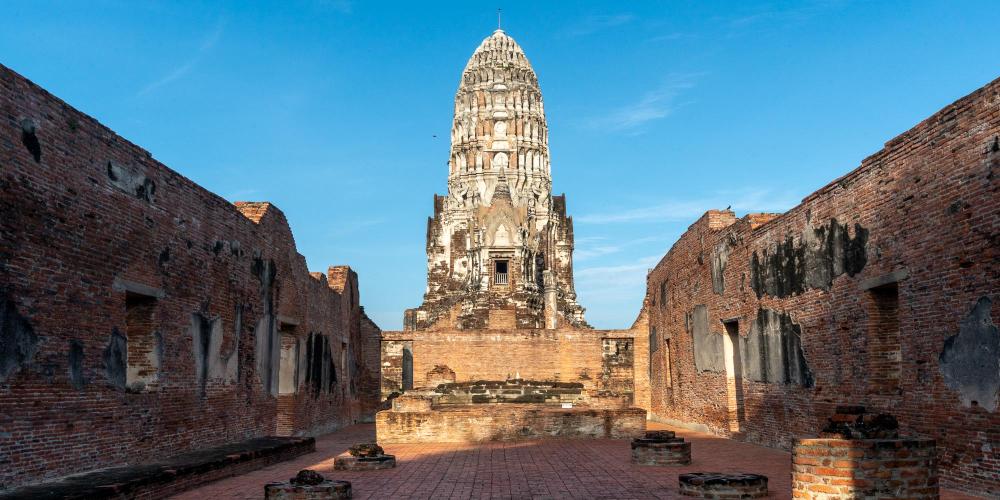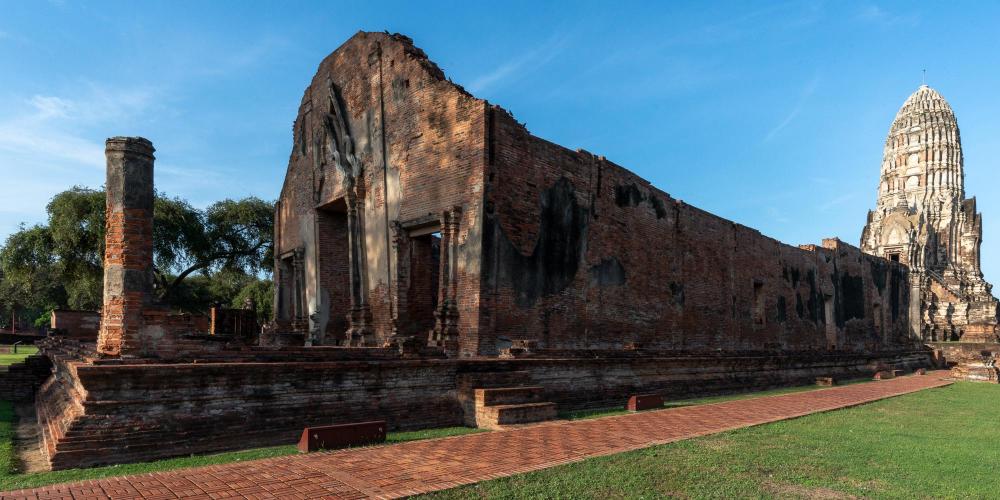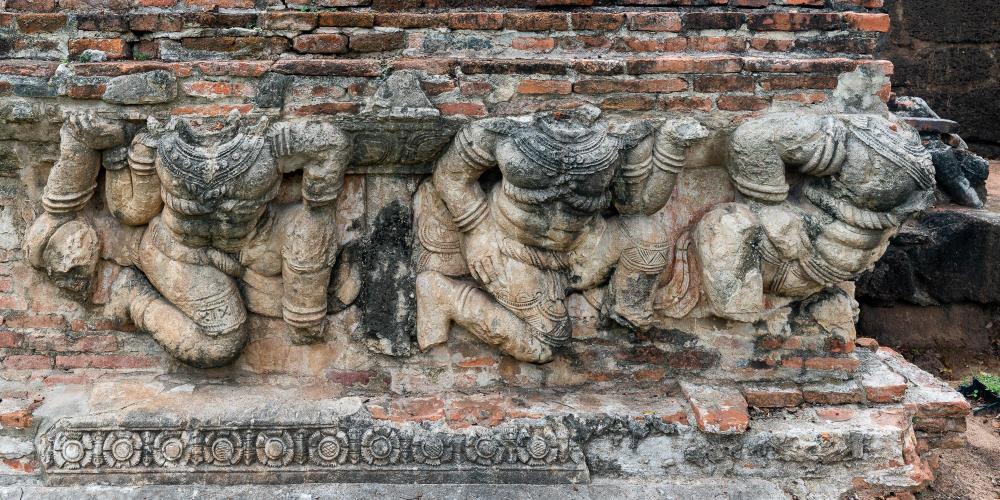 The story of Wat Ratchaburana begins in 1424 when King Intharacha died, leaving three sons. The two oldest sons both claimed the throne and led their armies against each other to take it. But it's said that when the two of them came face to face, they wounded each other so badly that they both died in battle. The third son, Chao Sam Phraya, became king and apparently built Wat Ratchaburana in honour of his two brothers, who were cremated here, with a pagoda dedicated to each of them.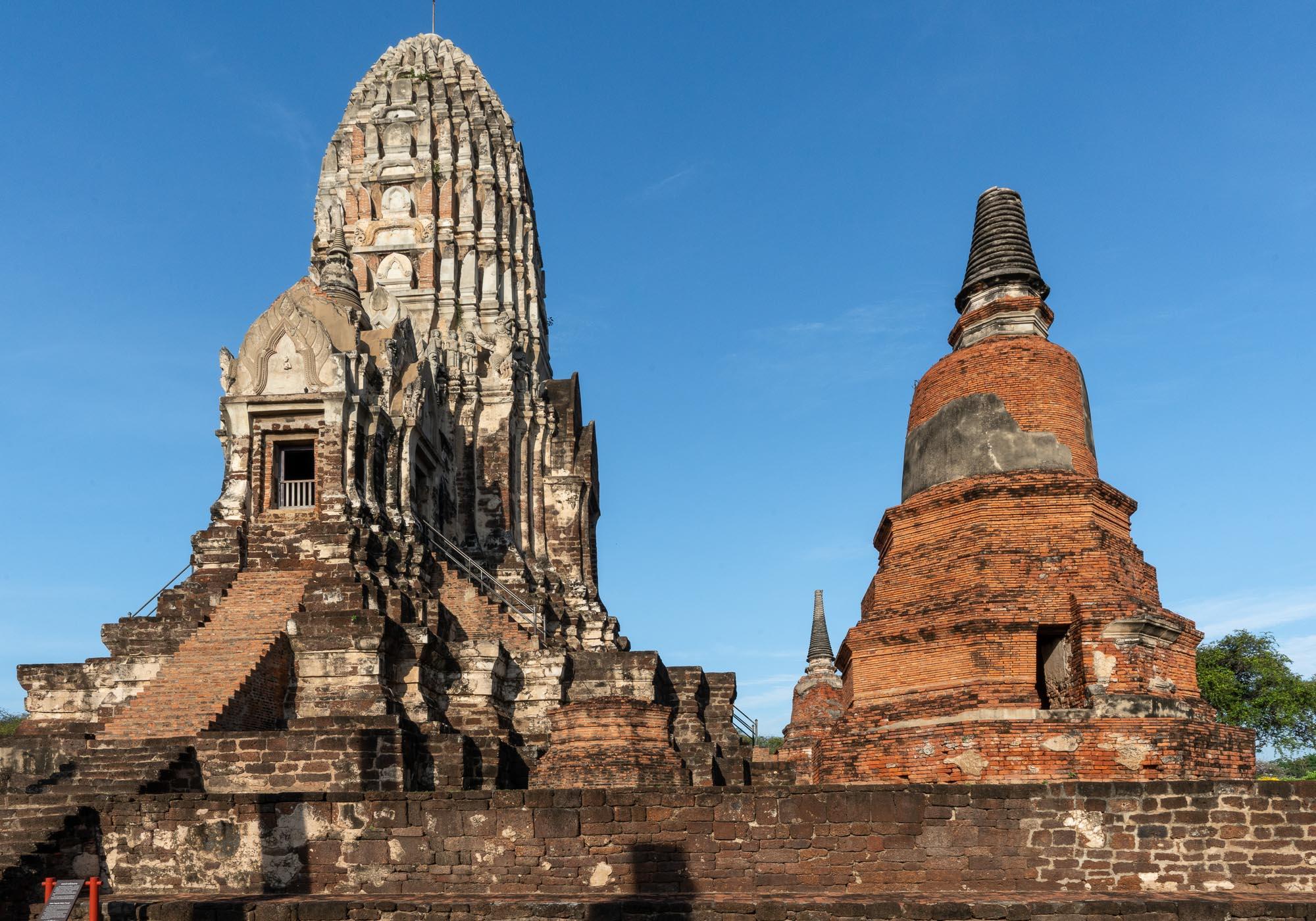 The central tower (prang) is one of the best preserved in Ayutthaya and housed some of the greatest treasures uncovered in the city. It was here that archaeologists discovered three levels in a crypt within the tower: the first covered in murals and containing tablets from commoners, the second with items from the royal family including golden tablets, and the third where there would've been relics of Buddha (although items from here have been stolen). Most of the items that have been recovered are on display at the Chao Sam Phraya National Museum.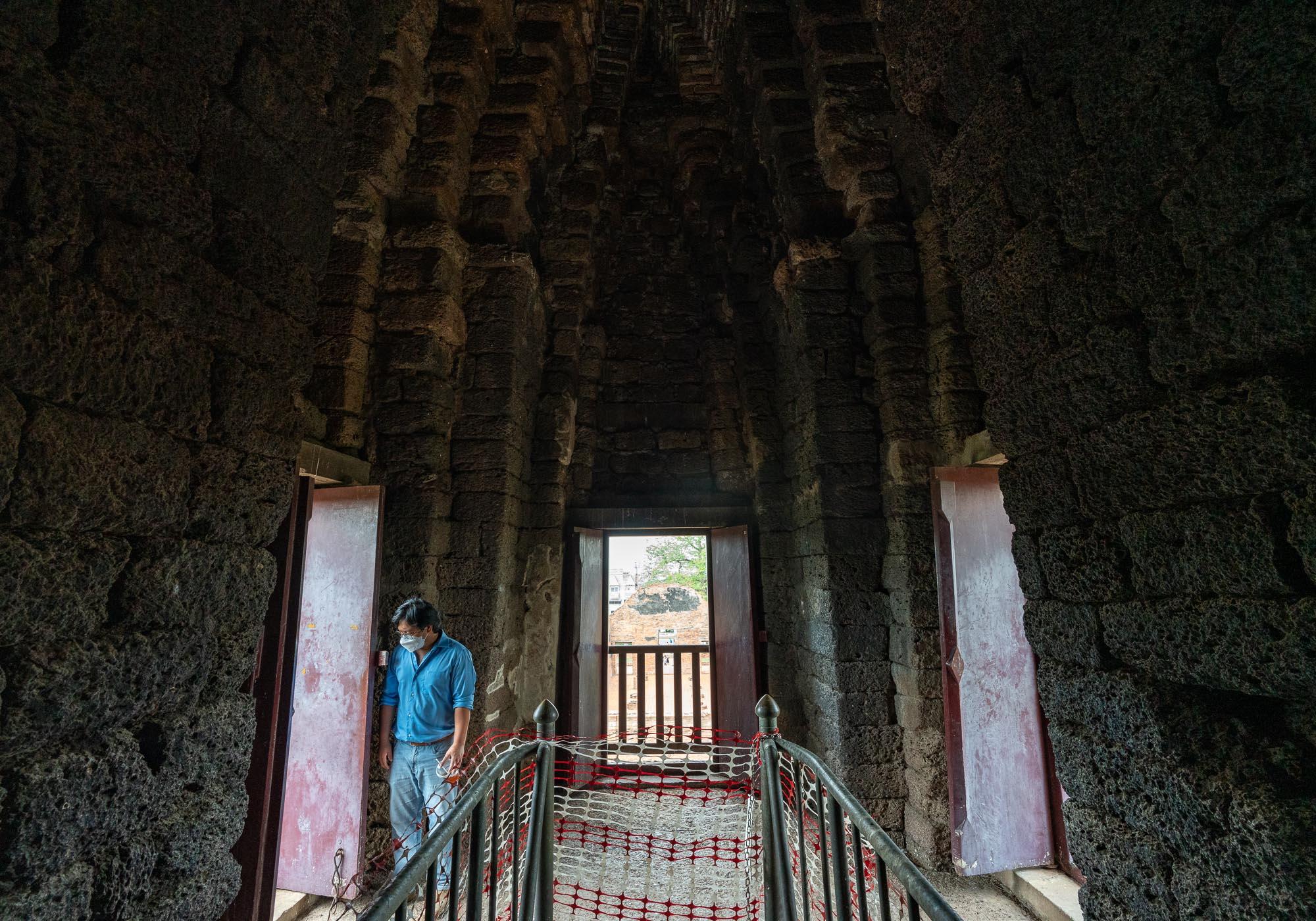 Wat Ratchaburana is one of the most popular temples for visitors and the first striking image is at the main gate, where the prang is framed by the entrance to the royal vihara building. The wooden roof of the vihara is gone but the tall windowless walls give a sense of how imposing it would've been. The layout of the central part of the temple is also interesting because the main prang is surrounded by covered cloisters with a tower in each of the four corners, similar to the design of the Khmer temples at Angkor.