West Monastic Zone
The West Monastic Zone of Lumbini has some incredible architecture displayed in the 14 monasteries here, and most of them are open for visitors.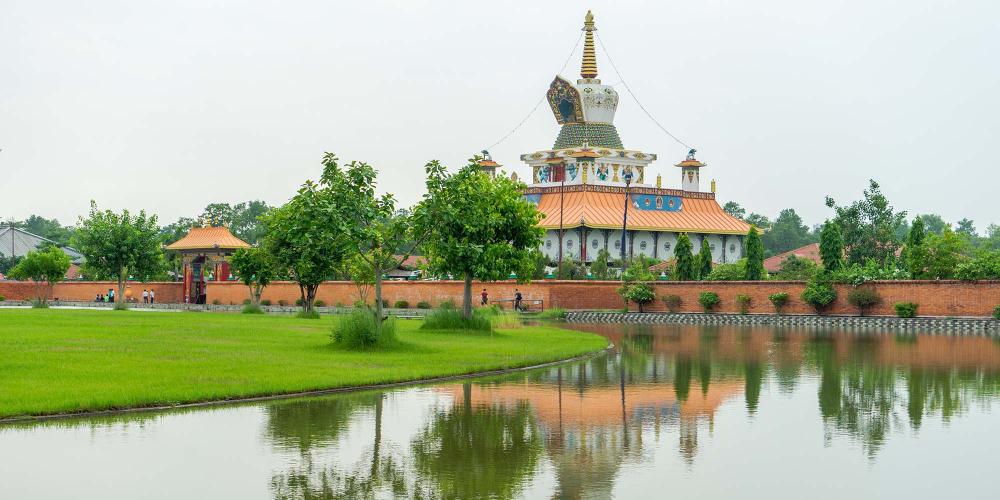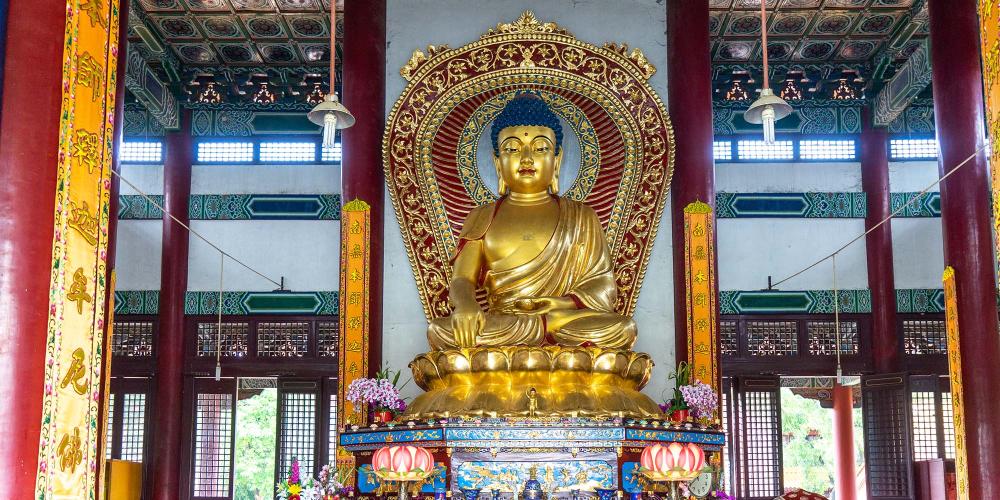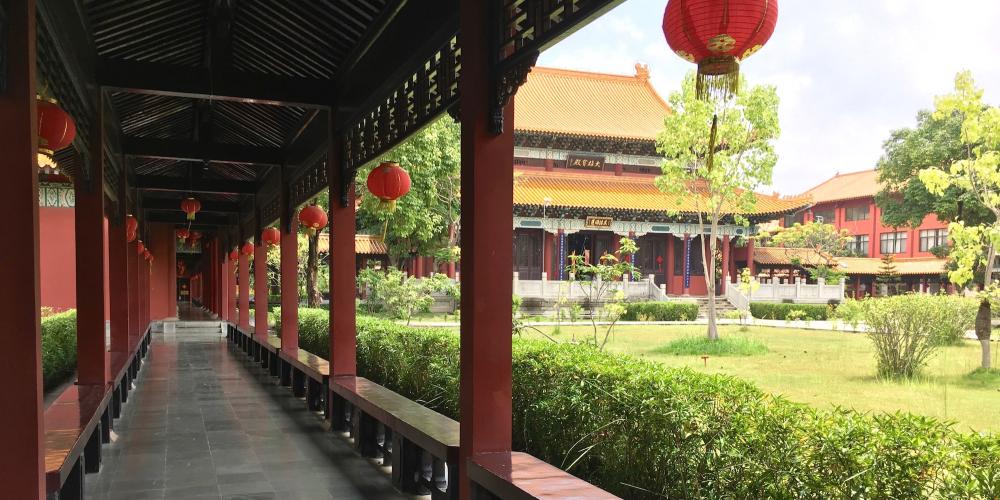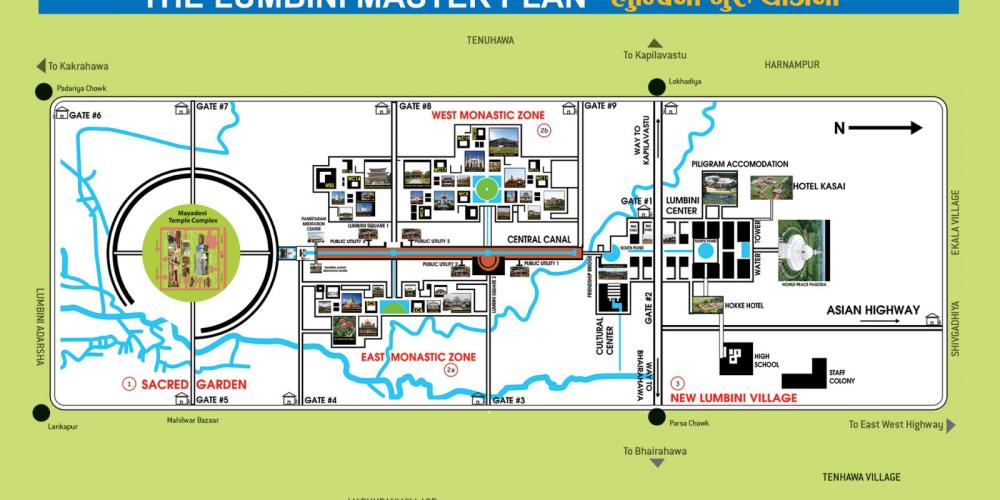 Lumbini has always been an important spiritual destination, starting with the famous visit by Emperor Asoka in 249 BC and continuing for the centuries ever since. These days, pilgrims come from all across the world and many of them stay for a long time.
The countries of many of these pilgrims have established local monasteries as a way to offer practical and spiritual assistance to their citizens. Each of them has its own design, reflecting the architectural and religious styles of the different nations. Together, they create a wonderful collection of Buddhist sites.
The West Monastic Zone consists of monasteries that follow the Mahayana school of Buddhism. There are currently 14 monasteries (with four more under construction) and two meditations centres in this zone. Most of them are open to visitors and you can go in and look at the public areas.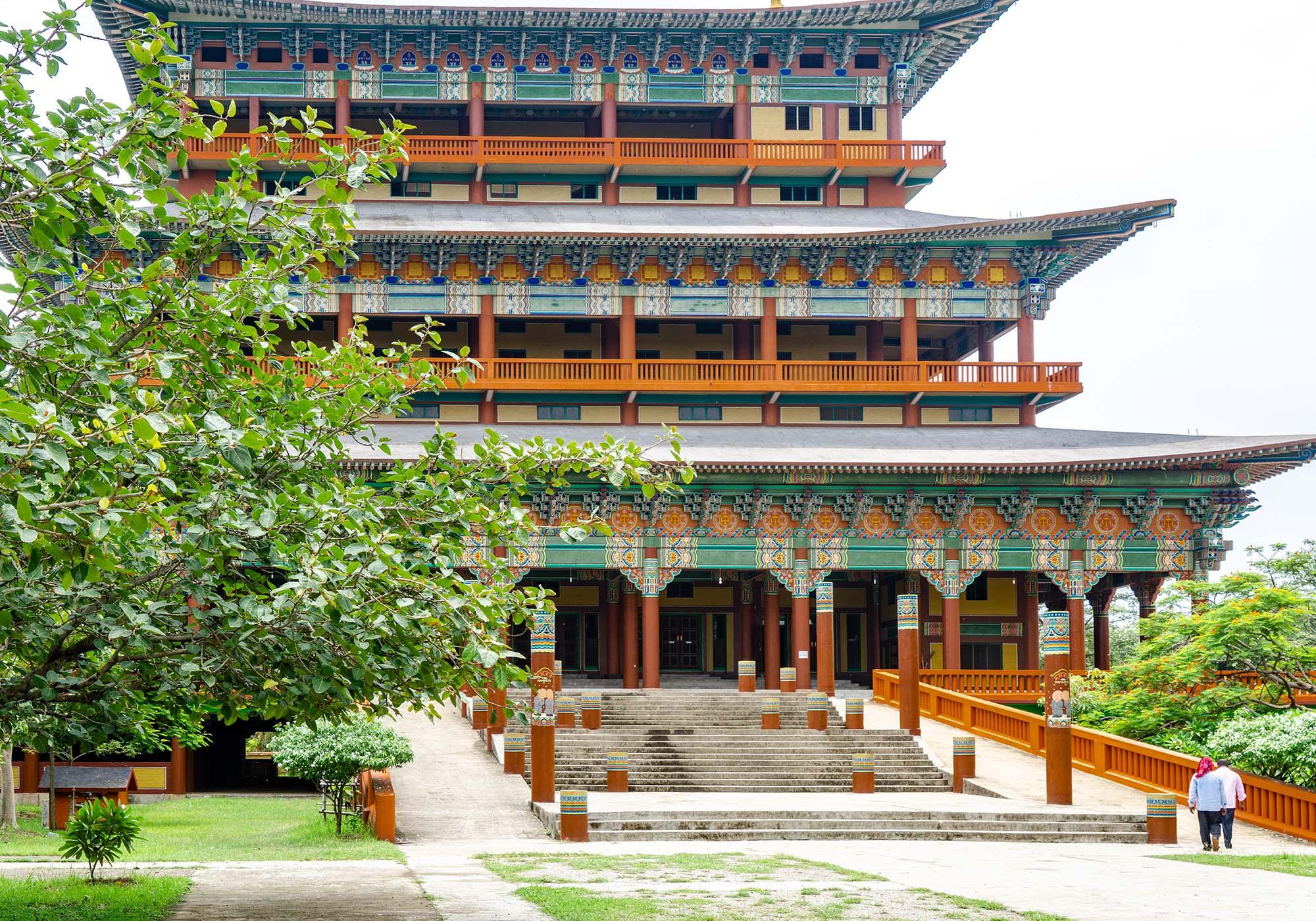 Stepping inside each of the monasteries is almost like being transported to a new country. In the large Chinese Monastery, a golden pagoda is at the centre of a manicured garden, with gateways guarded by statues. While at the South Korean Monastery, the tall and colourful façade of the temple gives way to a strikingly-minimalist interior.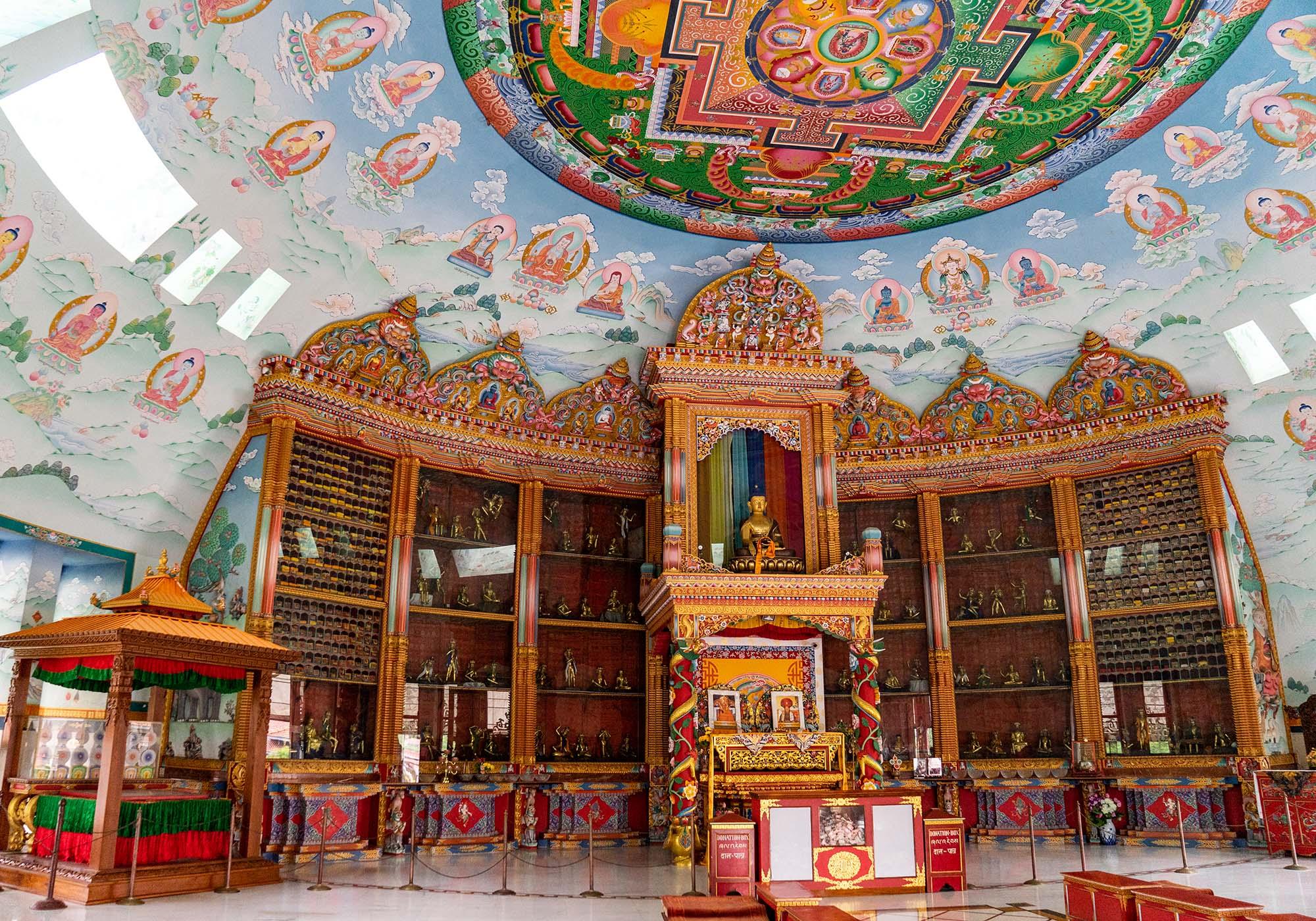 In the centre of the West Monastic Zone is a lake, around which you'll find several interesting monasteries. The most striking of these is the Great Lotus Stupa, sponsored by Germany, with has an intricately-painted interior and a large garden full of decorations.
In the West Monastic Zone, 14 Mahayana Buddhist monasteries and two meditation centres are in operation, while four monasteries are under construction.
Monasteries of the West Monastic Zone of Lumbini
Ka-Nying Shedrup Monastery (Seto Gumba), Nepal (under construction)
Zarong Tgupten Mendol Dogna Chholing, Nepal (under construction)
Urgen Dorjee Chholing Buddhist Center, Singapore
Nepal Vajrayana Maha Vihara, Nepal (under construction)
French Buddhist Association, France
The Great Lotus Stupa (Tara Foundation), Germany
Drigung Kagyud Meditation Center, Laddakh
The World Linh Son Buddhist Congregation, France
9Japanese Monastery, Japan (under construction)
United Tungaram Buddhist Foundation, Nepal
Thrangu Vajra Vidhya Buddhist Association, Canada
Vietnam Phat Quoc Tu, Vietnam
Geden International Monastery, Austria
Chinese Monastery, China
Dae Sung Shakya Temple, South Korea
Drubgyud Chhoeling Monastery (Nepal Mahayana Temple)
Dharmodhaya Sabha Nepal (Swayambhu Mahavihara)
Karma Samtenling Monastery, Nepal
Manang Samaj Stupa, Nepal
Pandirarama Lumbini International Meditation Center, Myanmar
Visit
West Monastic Zone
Hours
The monastery temples are generally open each day from 8:00 to 12:00 and 13:00 to 17:00
Pricing
Most of the monasteries are free to enter, though some ask for a donation.