World Peace Pagoda
The large World Peace Pagoda at the northern end of Lumbini is designed to be a symbol to unite humanity in a desire for peace.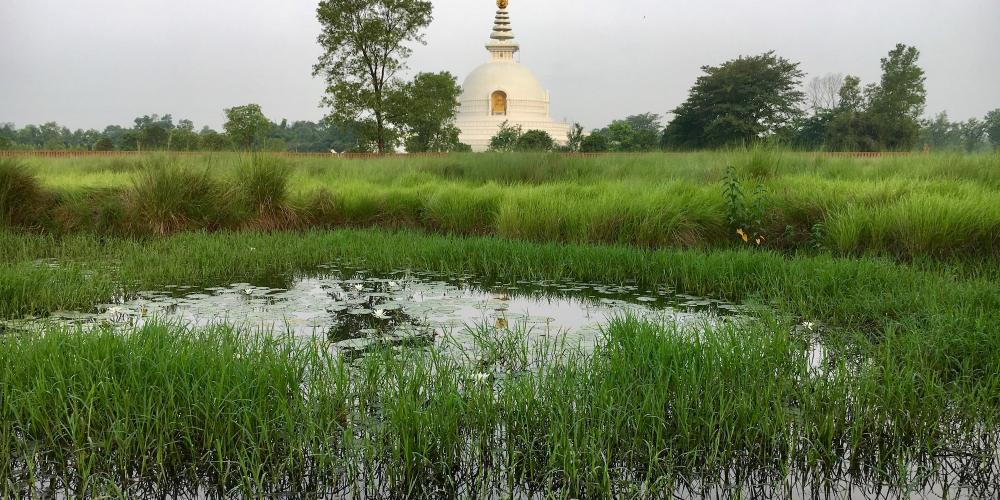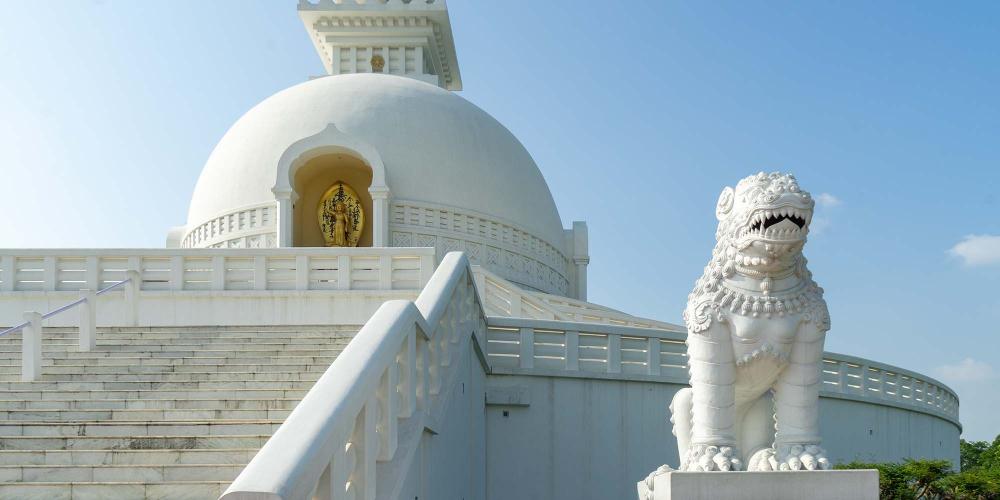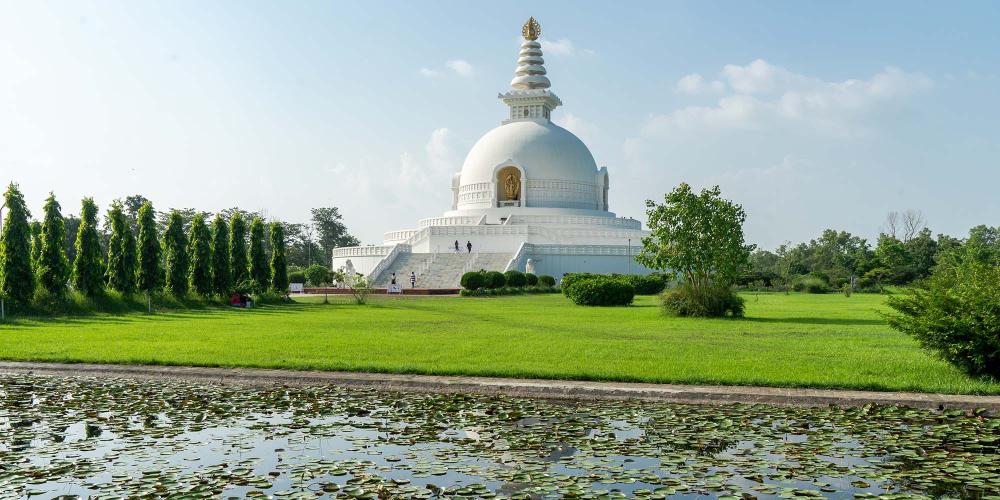 At the northern end of the Lumbini site, the enormous World Peace Pagoda dazzles with its brightness. The large white stupa was built by Japanese Buddhists and cost about a million US dollars. Like other peace pagodas around the world, it is designed to unite humanity and inspire the quest for peace.
The World Peace Pagoda sits on the central axis of the design of the Lumbini Master Plan. A straight line from the Mayadevi Temple to the stupa would run right down the centre of the site for 3.2 kilometres (2 miles).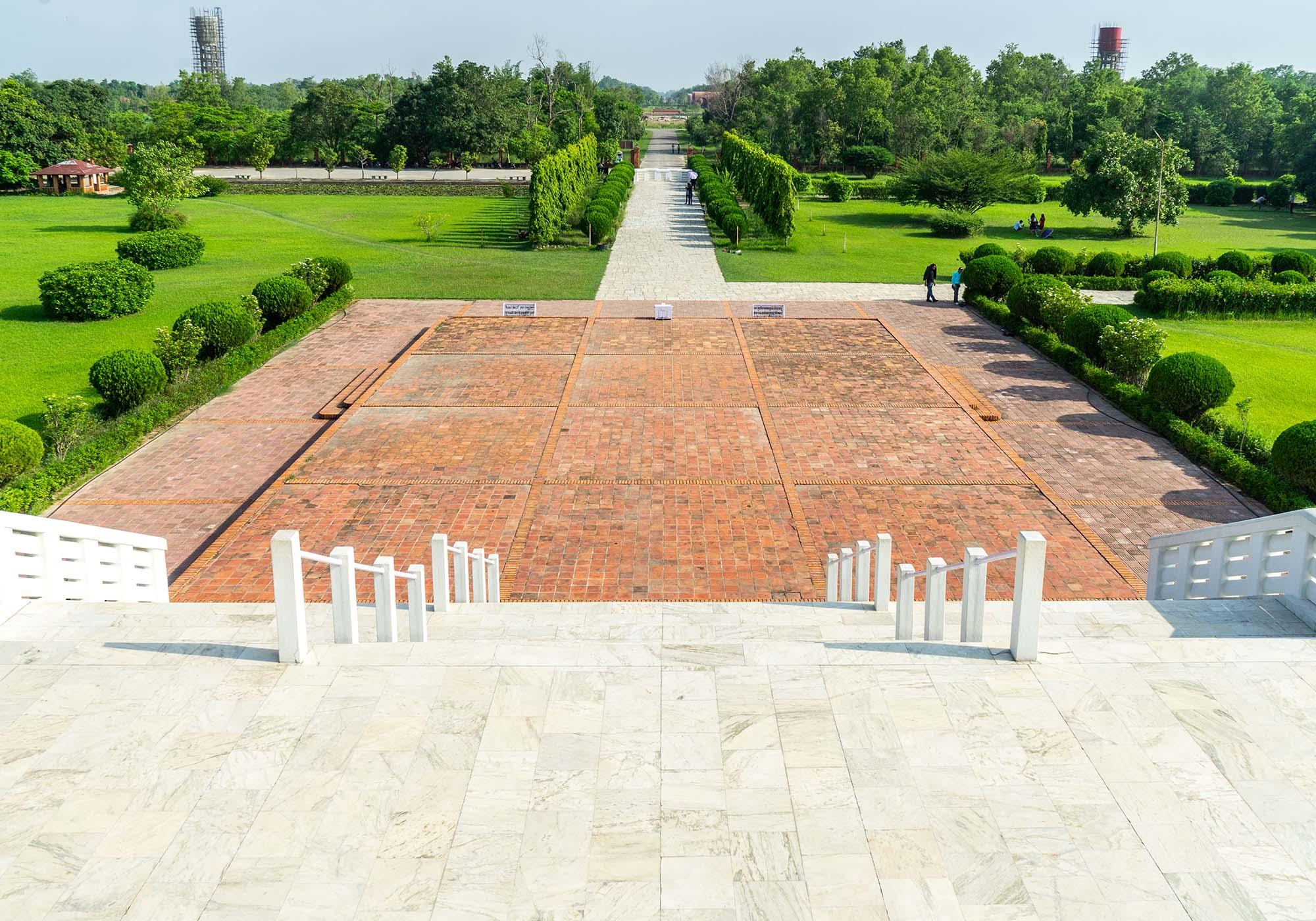 True to its name, the area around the pagoda is peaceful and you'll often find locals here, relaxing under in the shade of the trees that line the boundary. The stupa itself has stairs that lead you up to the different levels and around the structure.
From the top of the World Peace Pagoda, you can see across to the adjacent Crane Sanctuary. This protected piece of land is intended to offer a natural habitat to the Sarus Cranes that are endemic to the region.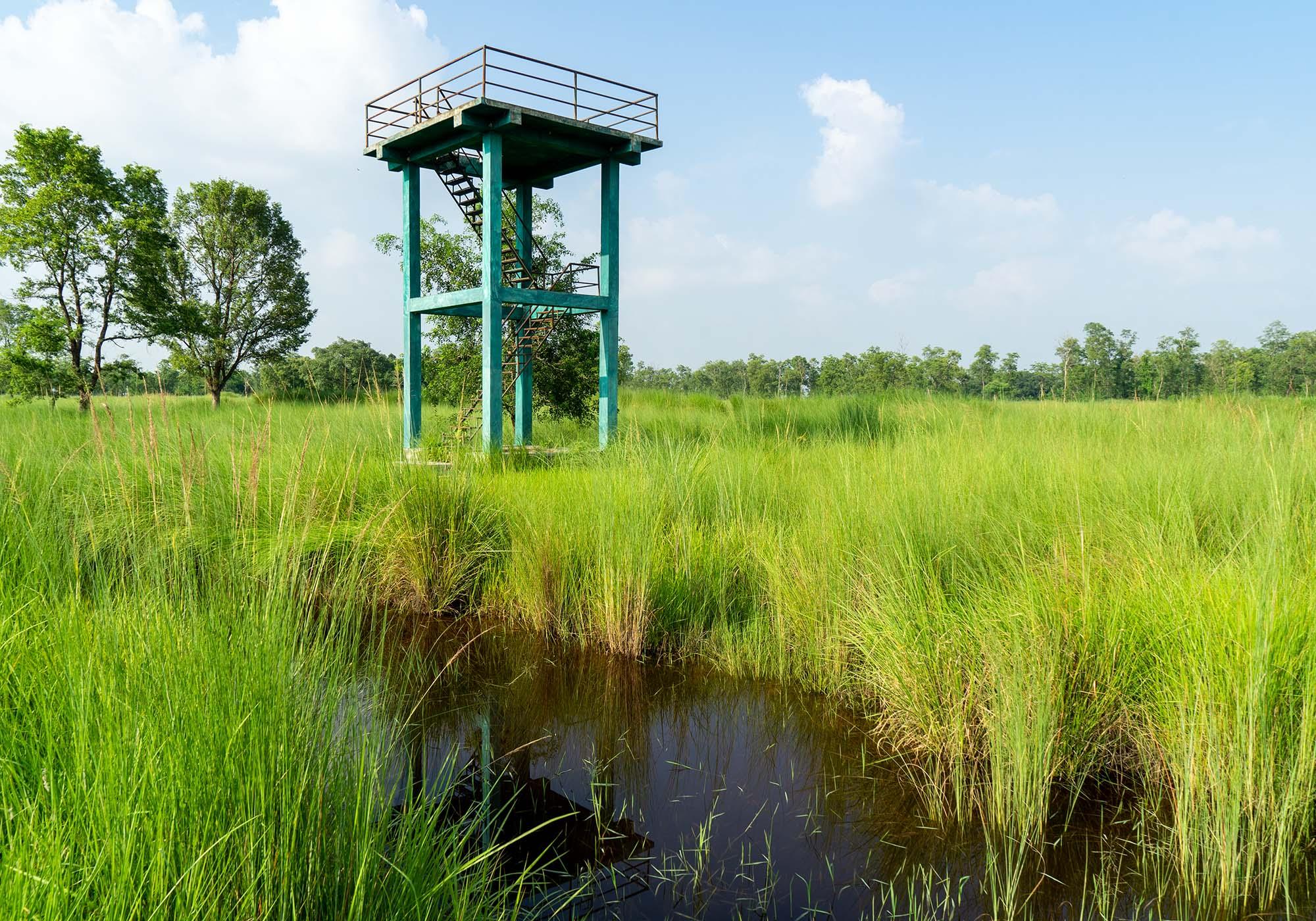 They are the tallest flying bird and have a special link to the story of Buddha. It's estimated there are about 100 pairs of Sarus Cranes living around the sanctuary and it's quite easy to spot them.