A canal cruise
Get a different perspective of Bruges from the waterways that flow throughout it.
One of the most enchanting parts of Bruges are the canals that you find through the historic centre. There are a couple of ways to experience them best.
For photos, visitors head to the Rozenhoedkaai. Summer or winter, morning or evening, sun or rain, this area (which translates in English to Quay of the Rosary) has the enthralling ability to always make a stunning impression. It should come as no surprise that this is one of the most photographed spots in Bruges. The Rozenhoedkaai's sophisticated class also makes it the ideal location to pause for a moment with your loved one and enjoy the timeless views.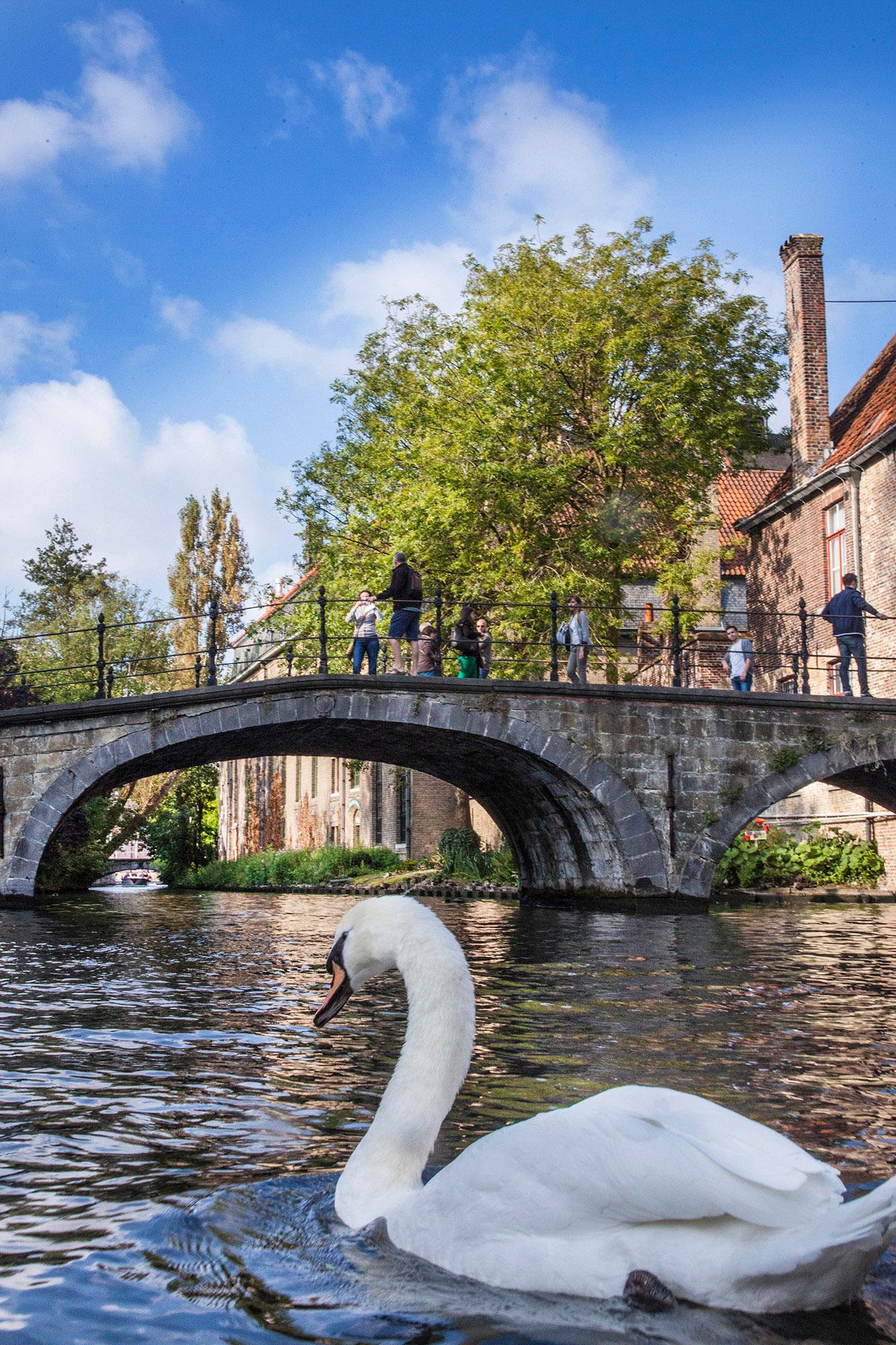 You can also hit the water and take a boat ride along the canals. These waterways were a critical part of the city's success and exploring them offers an insight into the history of Bruges. There are five landing stages from where you can get on board. The half-hour trip allows you to appreciate the most noteworthy delights of the city from a completely different angle.