Aksu River Canyon
The sky blue Aksu River forms the stunning Aksu Canyon that impresses all who visit.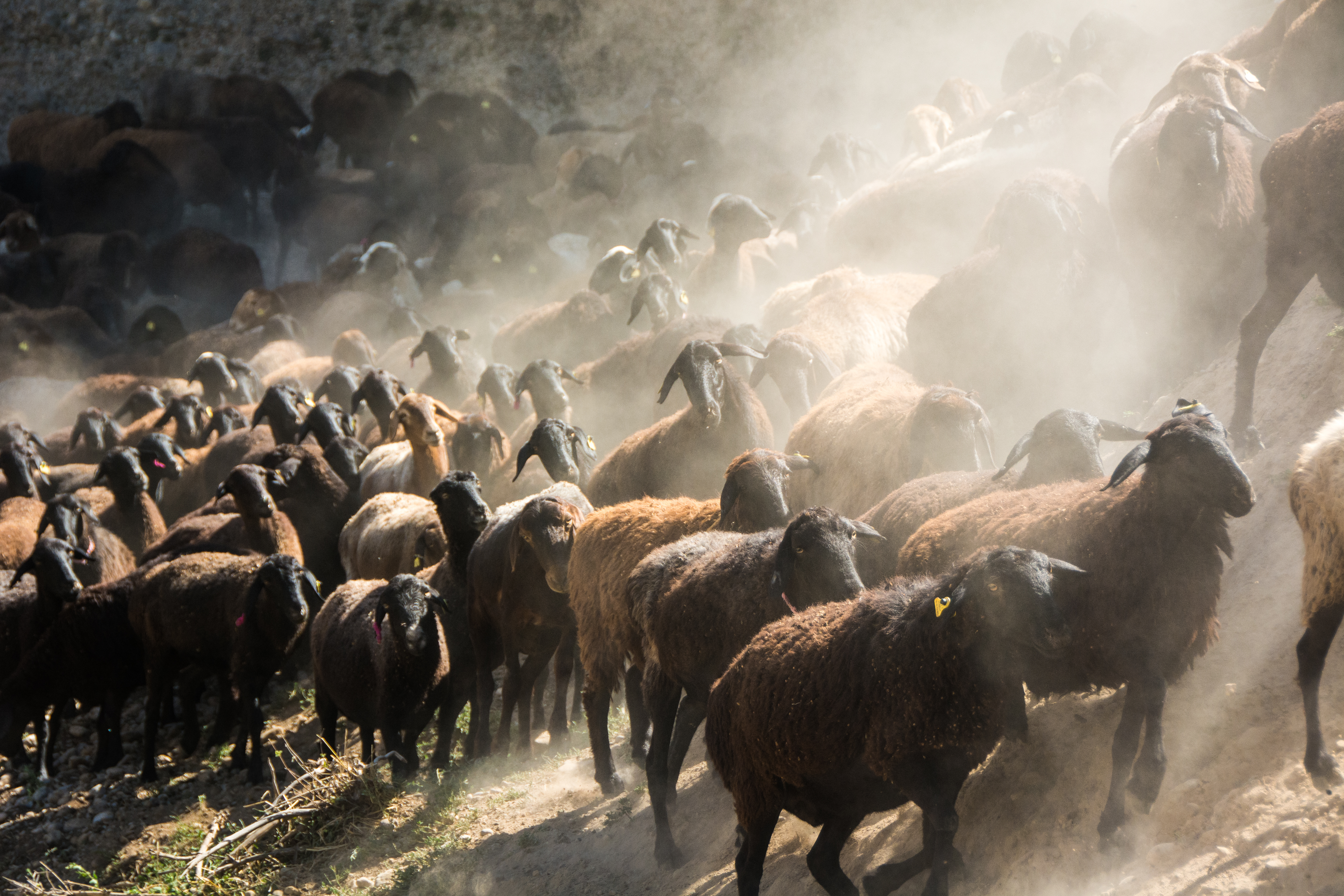 Located in Aksu-Zhabagly Nature Reserve is the stunning Aksu Canyon. Naturally carved by the roaring sky blue Aksu River, this canyon is the perfect place to take a day trip. This geological wonder is 500 meters deep and 15 kilometers long, making it the ideal place for biodiversity to thrive.
Hiking the gorge will take three hours with a route leading up into the mountains. The birch and poplar trees are spread throughout the walls of the canyon and create stunning scenery. The snow-capped mountains of the Karjantau range and Sairamskii peak create spectacular backdrops.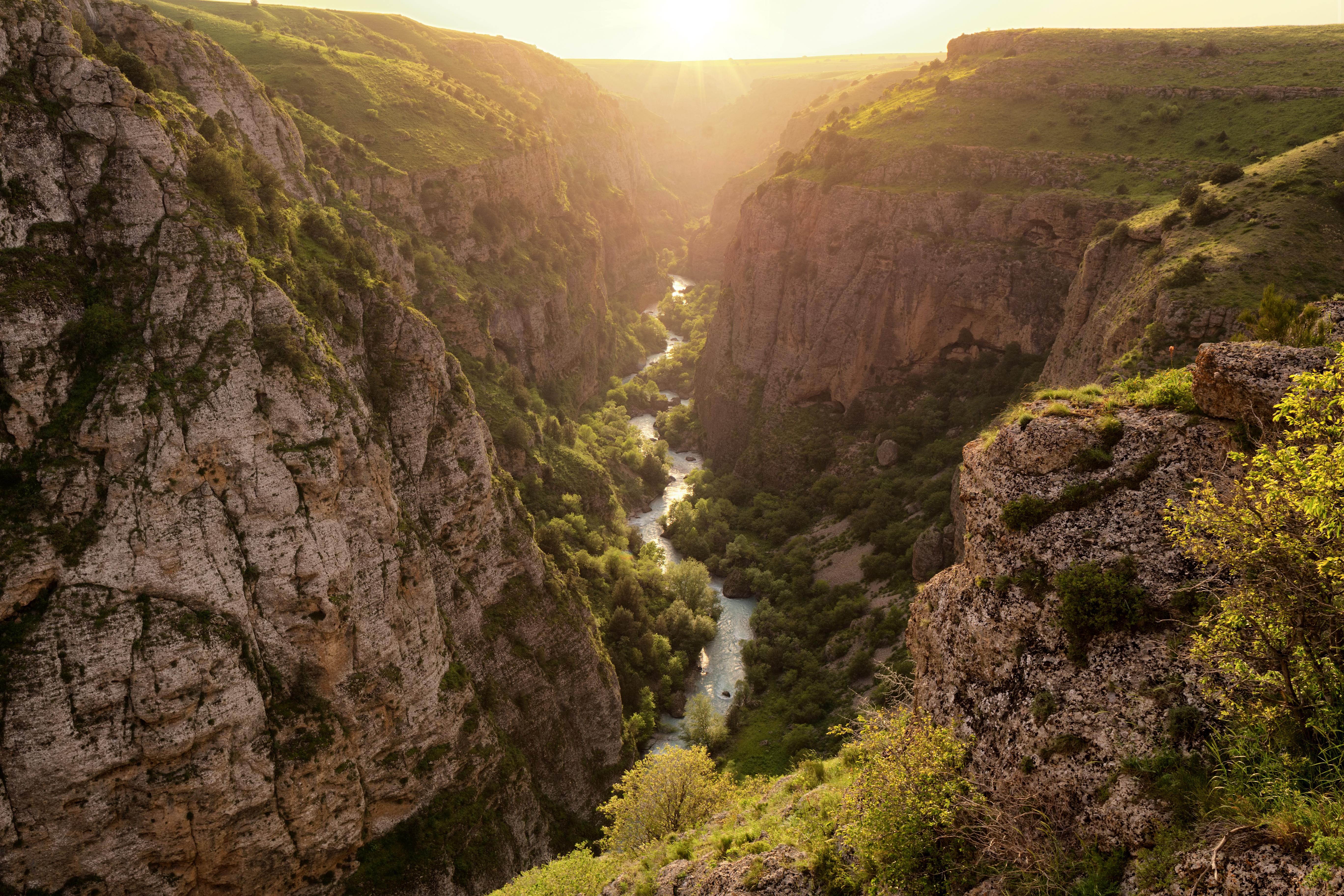 The gorge has resident endangered snow leopards, brown bears, and ibex. Bird watching in the canyon is highly encouraged with many birds of prey and endemic migratory bird species. Spend the day taking in the view of the UNESCO recognized Western Tien-Shan mountains. The crystal clear waters are cold, fast-flowing, and display endless blues and greens.