Alpheios and Arethousa - a story of eternal love
The love story of the river Alpheios and Arethousa, the nymph from Sicily, is one of the most romantic myths of the ancient world.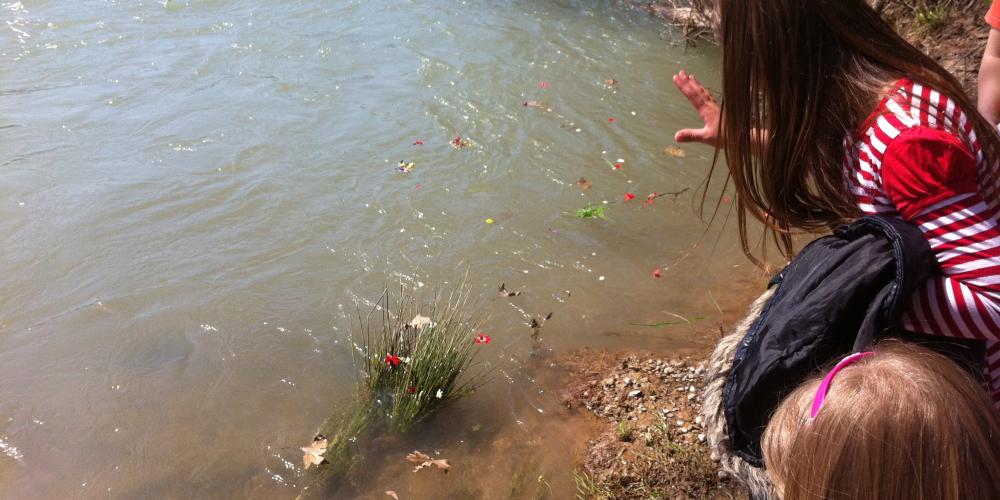 The Alpheios is the biggest river of Peloponnese, and is closely connected with the history of the Olympian sanctuary. It flows south of the sanctuary and the ancient Greeks depicted it as a young man on the right edge of the east pediment of the great temple of Zeus. Undoubtedly, Alpheios had a prominent role in the creation of the cultural landscape of Olympia.
The love story began thousands of years ago, deep in the forests of the Peloponnese. Young Alpheios fell in love with a young nymph of the forest named Arethousa and, overcome with passion, tried to embrace her. But Arethousa rejected Alpheios' invitation and fled into the mountainous and rocky region of Arcadia. Alpheios' passion was so strong that he pursued her, begging her to embrace him.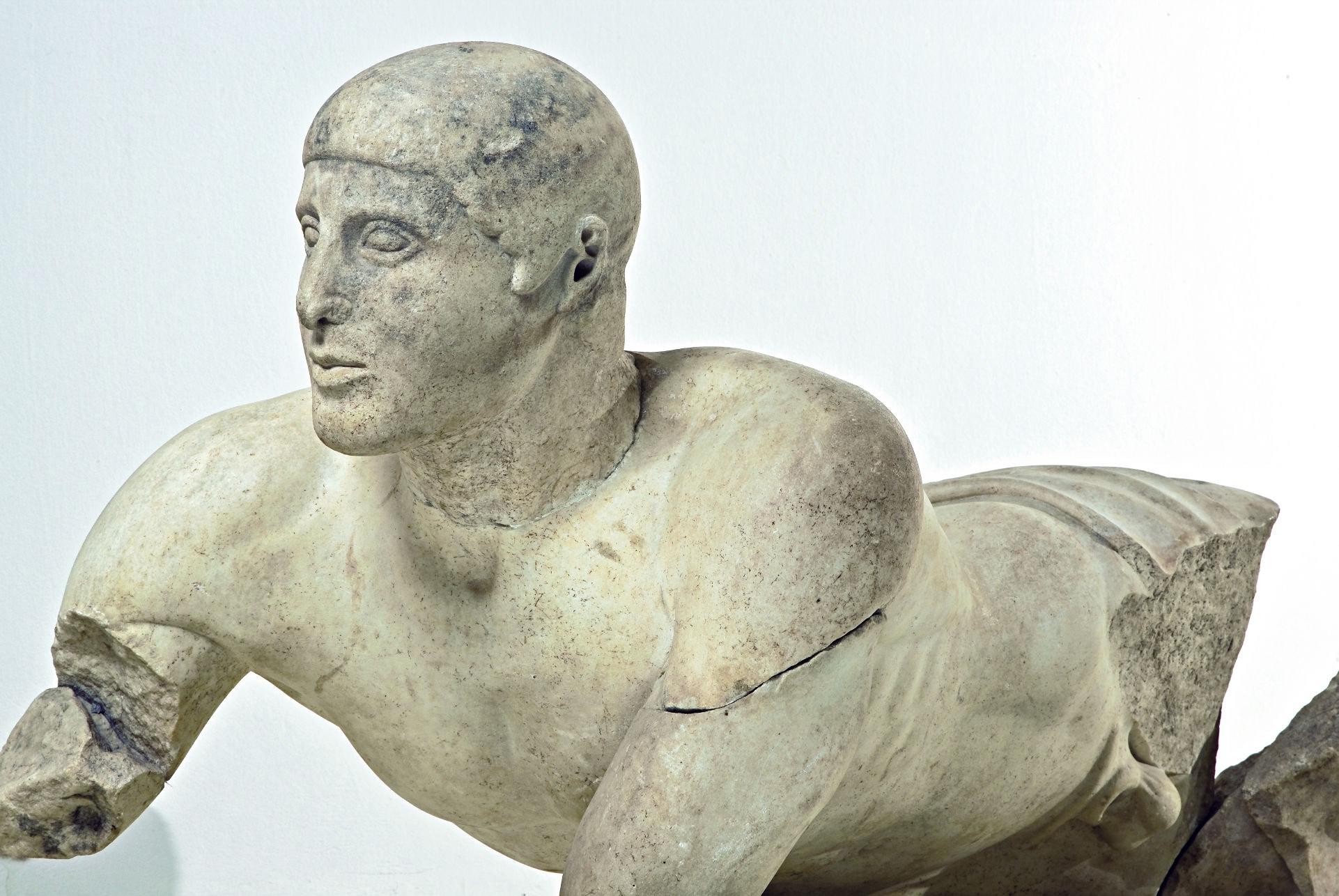 Finally, Arethousa was unable to resist him, and fell into his arms. However, the austere goddess Artemis didn't approve the romance. She covered Arethousa with a cloud and transferred her to the small island of Ortygia near Sicily, transforming her into a spring of water. The desperate Alpheios dived into the open sea, from his estuaries in western Peloponnese, and made a heroic crossing of the Mediterranean Sea. He reached his beloved Arethousa in the coastal area of Sicily and finally, the river Alpheios and the spring Arethousa could enjoy their endless love undisturbed.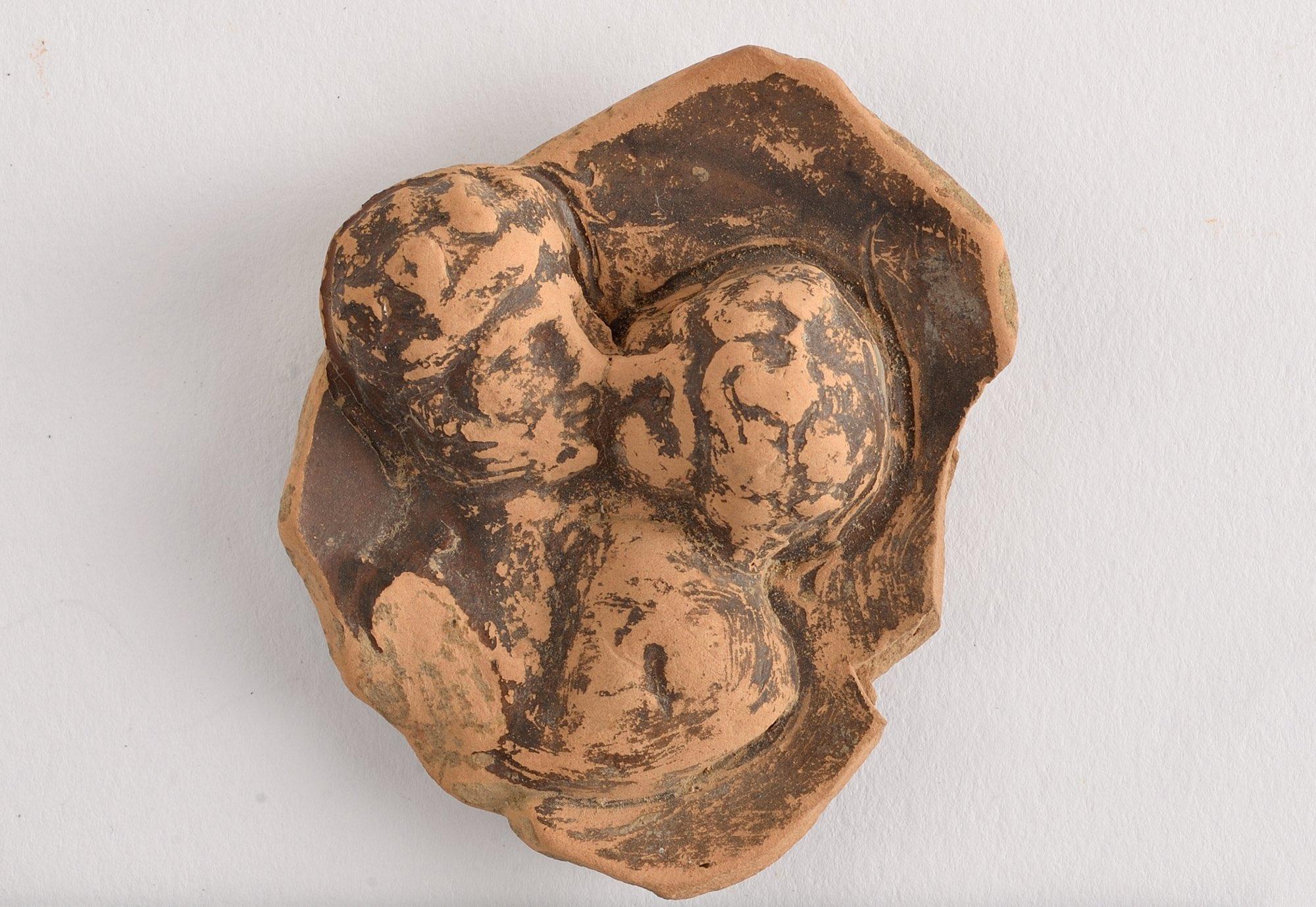 The meaning of the root "Alph" is the "growth of something". In this context it refers to the abundant vegetation and prosperity of the land of Olympia. The Alpheios River, with its tributary Kladeos, contributed greatly to the flourishing of the green and peaceful landscape of Olympia. In ancient times, Alpheios was navigable and all the material needed to build the emblematic temple of Zeus was transported on the river by rafts from a quarry 16km to the east. The connection of Olympia and the river Alpheios was so strong, that the poets and writers ofAntiquity used to replace the word "Olympia" with "Alpheios" in their texts and hymns for the winners of the Olympic Games. The myth reflects the common (and accurate) belief of people that water is the source of life.
When in Olympia, don't miss the chance to walk along the mythical river Alpheios. Or if you are feeling more adventurous, you can try rafting or kayaking its lovely course.