Aphrodite
The absolute brand name of Cyprus is none other than Aphrodite, the goddess of Love and Beauty.
Legend has it that she was born from the castrated genitals of the god Uranus by his son Kronos (Saturn). Kronos, besieged with jealousy, used a golden sickle to cut off his father's genitals once he saw his parents making love among the planets. The castrated genitals fell into the sea and the sperm that they contained together with the foam of the sea gave birth to a stunningly beautiful goddess. The west wind, Zefyros, brought her to the shores of Cyprus where she stepped out of the water in the gorgeous natural surrounding near Petra tou Romiou in Pafos. She was greeted by the nymphs who clothed her with rich garments and precious jewels and escorted her on Mount Olympus to the gods. Bedazzled by her beauty, they named her Aphrodite, the one born from the foam of the sea.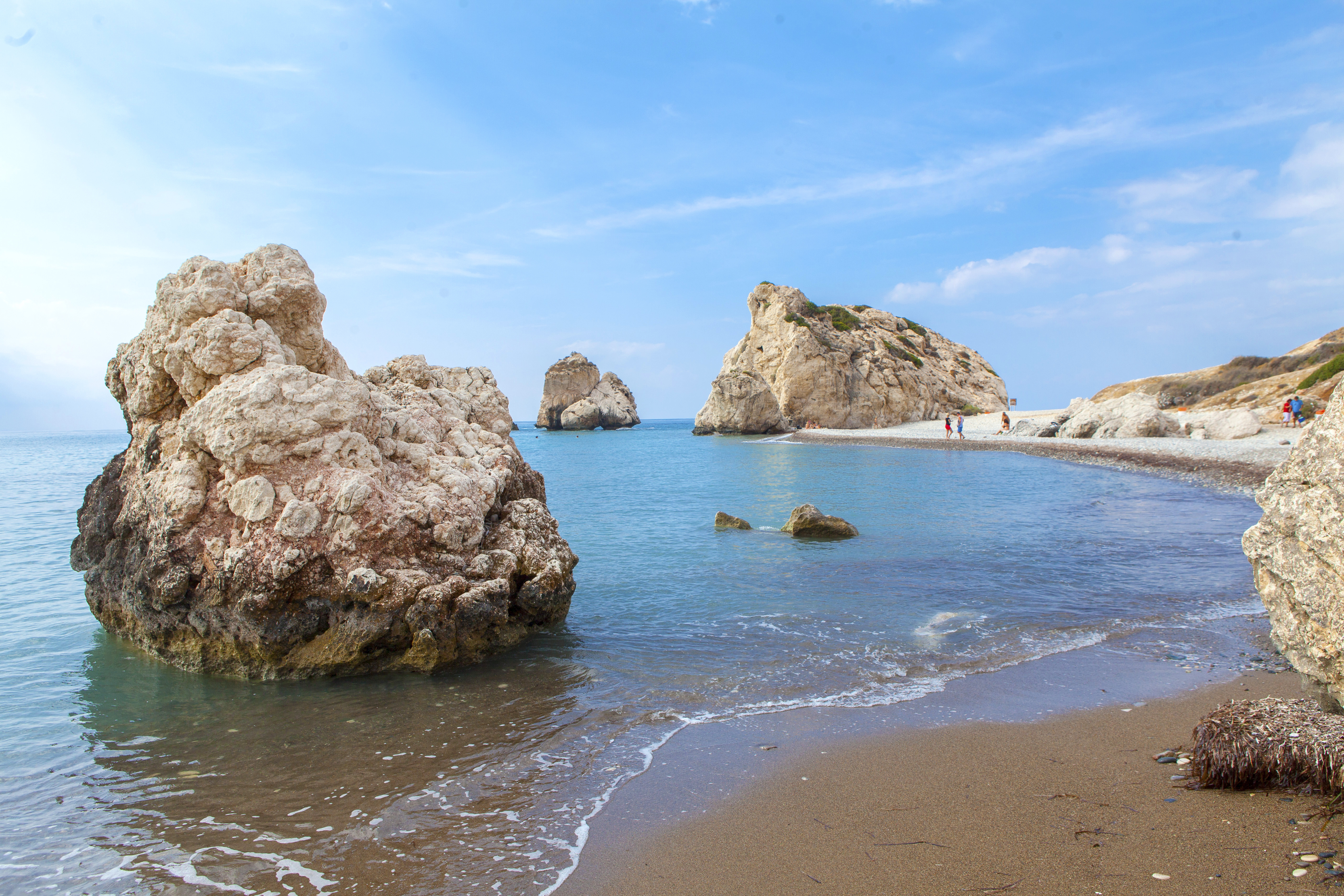 Come to Cyprus and live your dream, bathe in the waters where Aphrodite was born and swim three times around the rock at Petra tou Romiou to get eternal youth and beauty! Whether it is called the goddess of fertility or the goddess Aphrodite, Cyprus's feminine spirit still lingers on. Throughout its history, this feminine spirit took many forms and was known by different names. In Medieval times she was recognised as the mysterious Regena (the Queen) of Cyprus.