Archaeological Museum of Epidaurus
Within the archaeological site of the Sanctuary of Asclepius at Epidaurus, be sure to visit the Archaeological Museum where you can see model reconstructions, ancient exhibits and hundreds of small artifacts excavated at the site.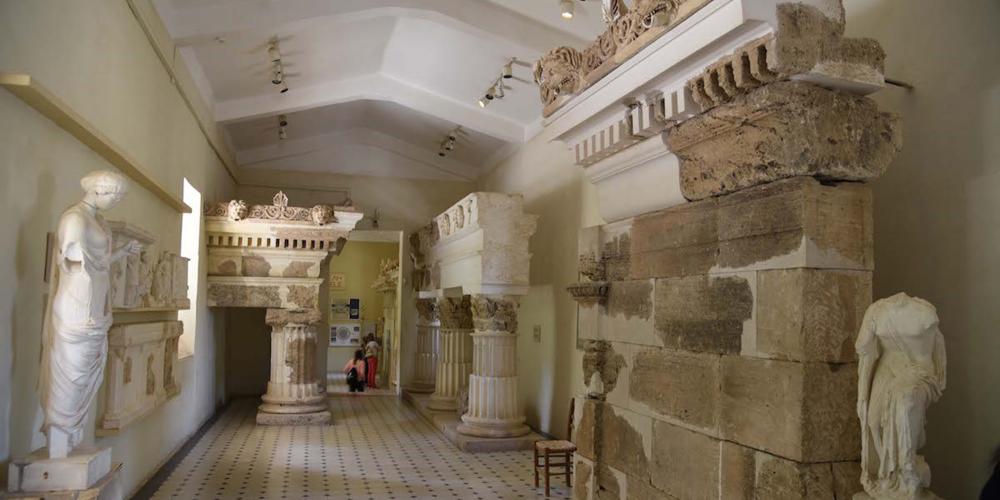 It was constructed in the early 20th century to shelter the restored monuments and the findings of the excavations in the area. Today the museum hosts a lavish collection of findings that came to light during the excavations of the Sanctuary of Asclepius. Among the exhibits displayed are large reconstructions of temples and architectural components, building inscriptions and hymns related to the sanctuary of Asclepius, Greek and Roman votive sculptures, ceramics, pottery and many small finds.
Amenities for the physically challenged: Access to the first room of the museum.
Visit
Archaeological Museum of Epidaurus
Pricing
Τicket:
(The price of the ticket includes visit in the Asklepieion of Epidavros)
1.11.-31.3.: 6.00 € (reduced 6.00€)
1.4.-31.10.: 12.00 € (reduced 6.00€)
Entrance is free for EU citizens 25 and under, Non EU children 5 and under.
Days of free entrance:
28th of October, 6th of March, 18th of April, 18th of May, 5th of June, last weekend of September, first Sunday of every month from 1st of November until 31st of March.