Archaeological Museum of Pirgos
Located in the heart of the city, this riveting museum—once the old municipal market of the city of Pirgos—is very close to its main square and is one of the best-preserved examples of a Neoclassical architecture in the western Peloponnese.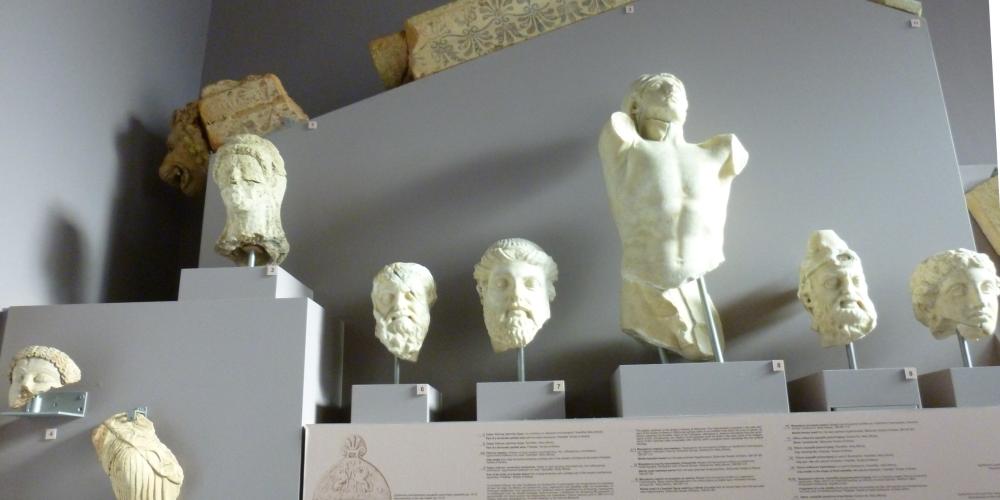 As early as 1962, there were plans for the conversion of this historical building into a museum, but it was not until 1996 that the decision was signed by the Minister of Culture, which opened the door for its restoration (2005). In a second phase, which lasted until 2013, the architectural jewel of Pirgos became the venue for the "Nine Muses" and now constitutes one of the most modern museums in Greece.
Explore the galleries of the museum and make a journey in time through works of art and explicit exhibits of different kind of materials dated from the prehistoric until the post-Byzantine era and the foundation of the Greek state in the first half of the 19th century. The archaeological treasures come from the region of Vouprasia to the north and the Trifillia territory to the south—and from sites and locations of the mountainous Ilia to the east and the coastline in the Ionian Sea.
Strolling into the various thematic halls, enriched with rich visual explanatory material, will allow you to see up to 1,000 artefacts dating from 3,000 BC to the 19th century. By the time you complete a tour, you will have a good insight into the fascinating, long history of the Ilia region and know and appreciate this distinct corner of the planet.
Visit
Archaeological Museum of Pirgos
Hours
Hours:
Low Season:
It is open from Wednesday to Monday (Tuesday closed): 8:30- 15:30
Last entrance: 20' before closing time
High Season:
It is open from Wednesday to Monday (Tuesday closed): 8:30 - 16:00
Last entrance: 20' before closing time
Pricing
Full: €4, Reduced: €2
Free admission days:
6 March (in memory of Melina Mercouri) 18 April (International Monuments Day) 18 May (International Museums Day) The last weekend of September annually (European Heritage Days) 28 October
Every first Sunday from November 1st to March 31st