Archaeological Site of Elis
The archaeological site of Elis, 60 kilometres north of Olympia, was Antiquity's largest city in the Northwestern Peloponnese and capital of the homonymous city-state.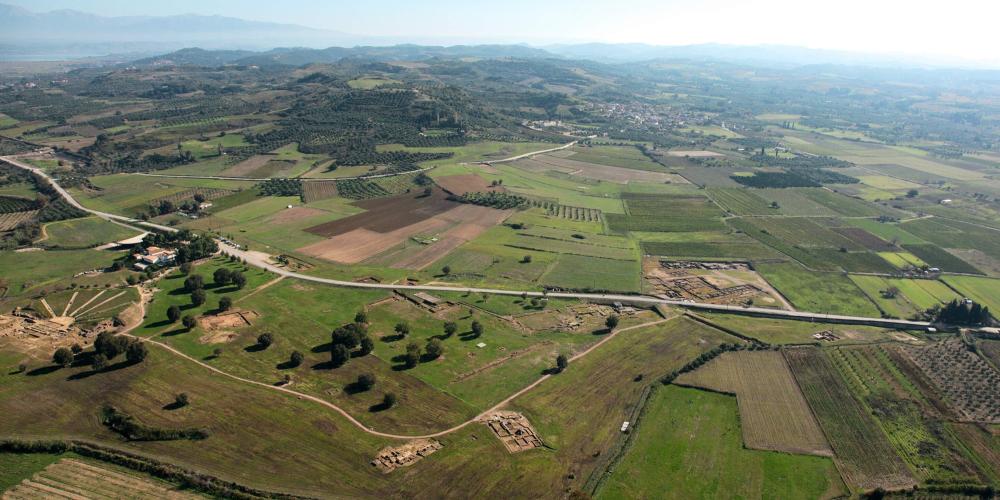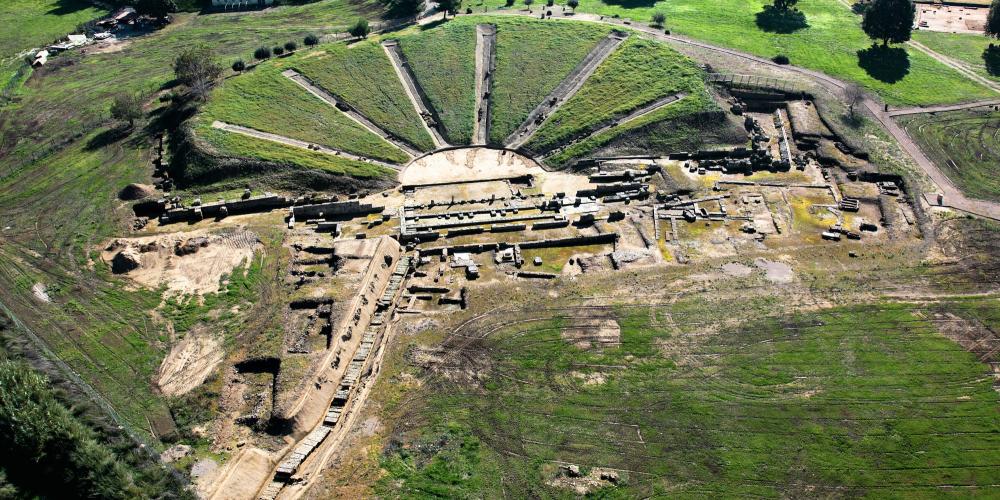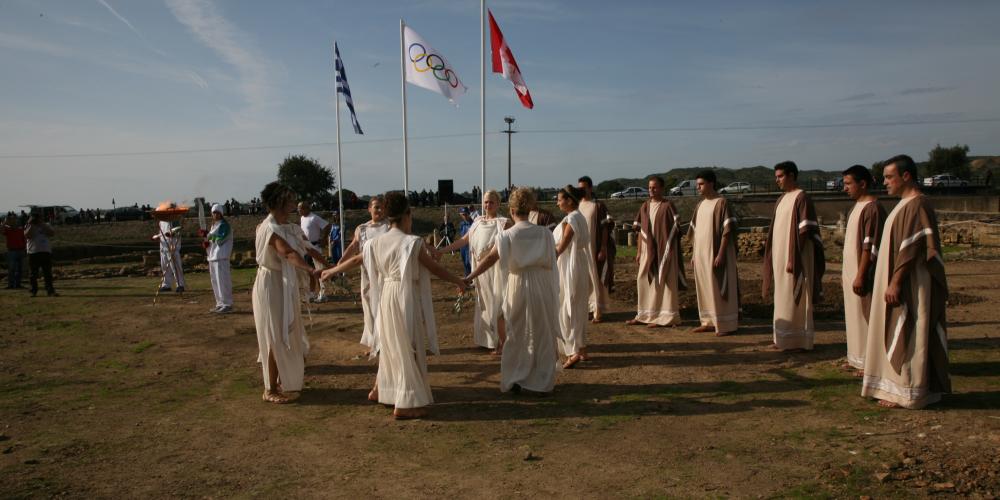 Elis was built on the north bank of the Peneus River between the mountainous part of Elis (Akroreia) and its coastal lowlands (Elis Koile). The site was inhabited almost continuously from the beginning of the Middle Palaeolithic (130,000 BC) until the end of the early Byzantine period (7th century AD), when the city was abandoned. The mythical figure of Oxylos from Aetolia is considered to be the city's founder in the twelfth century BC. He allegedly took advantage of the Dorian invasion in order to subordinate the area's first inhabitants and founded the first settlement. His descendant, the Eleian King Iphitos was the founder of the Olympic Games in the 8th century BC.
The city thrived in the early historical period (11th to 10th centuries BC), during the late Archaic and early Classical periods (6th to 5th centuries BC), and in the Roman period (2nd century BC to early 3rd century AD). Elis was responsible for the organisation of the Olympic Games and according to regulations, the athletes would stay in the city to train in its sporting facilities a month before the Game's beginning.
The extensive archaeological site of Elis comprises the ancient agora, the theatre, the residential sector, the cemeteries, the acropolis, and the unexcavated gymnasiums. The city had densely populated residential blocks, wide streets, and several bathhouses, while the acropolis occupied the top of a hill east of the city.
You can also visit the Archaeological Museum, with its interesting collection from the site's excavations: statues, inscriptions, reliefs, pottery, figurines, architectural members, which date from the early Hellenic period to the Roman era.
Visit
Archaeological Site of Elis
Hours
Hours
Low Season:
The Archaeological site is open daily (Monday - Sunday): 8:30 -15:30.
Admission free, last entrance: 20' before closing time
The Archaeological Museum is open daily (Monday – Sunday): 8:30 – 15:30.
Last entrance: 20' before closing time
High Season:
The Archaeological site is open daily (Monday - Sunday): 8:30 -16:00.
Admission free, last entrance: 20' before closing time
The Archaeological Museum is open daily (Monday – Sunday): 8:30 – 16:00.
Last entrance: 20' before closing time
Free admission days:
6 March (in memory of Melina Mercouri)
18 April (International Monuments Day)
18 May (International Museums Day)
The last weekend of September annually (European Heritage Days
28 October
Every first Sunday from November 1st to March 31s
Pricing
Tickets for the Archaeological Museum of Elis
Full: €2
Reduced: €