Basilica of Saint Angelo in Formis
In the hills overlooking Capua and with a view that, on clear days extends to Ischia, the basilica was built over the ruins of the Temple of Diana Tifatina, the most important pre-Christian sanctuary in the region. The frescoes covering the interior represent some of Italy's finest Romanesque pictorial cycles of biblical scenes.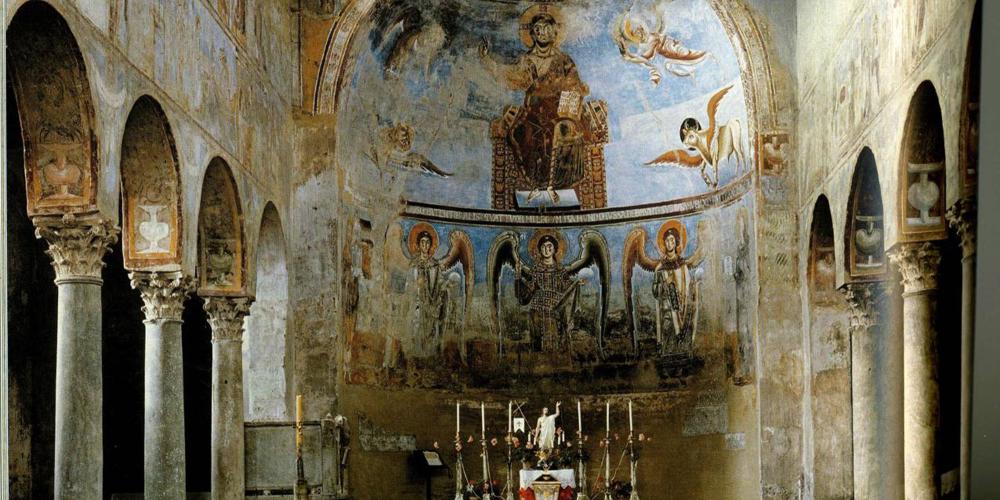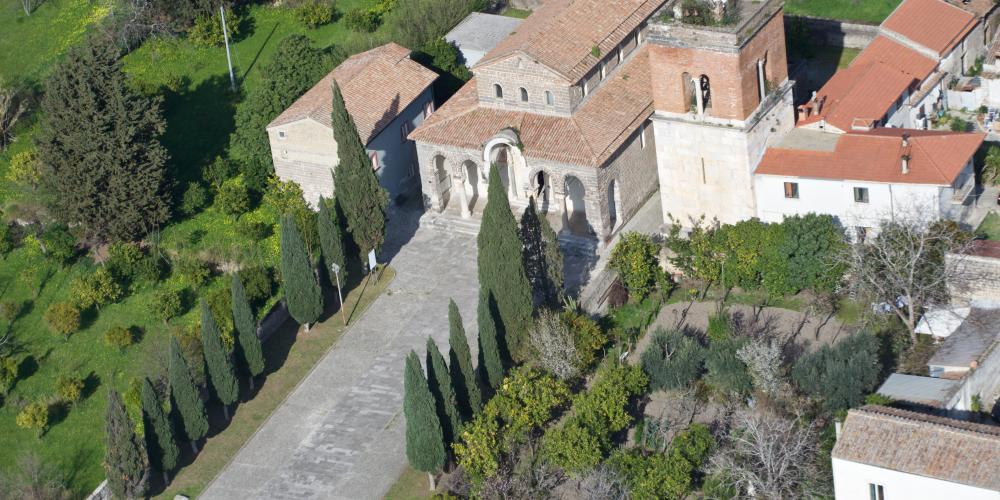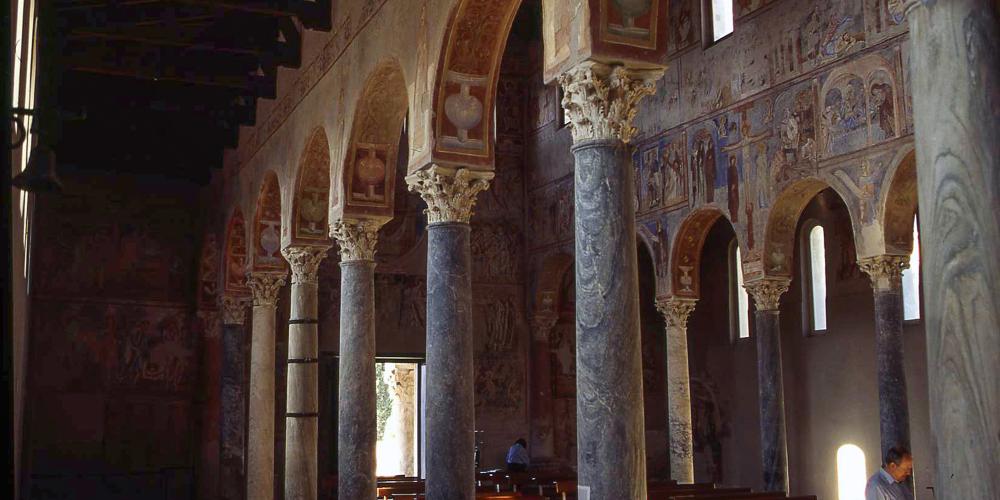 The church, dedicated to St Michael Archangel, rises on the site of a temple at Diana Tifatina. The remains of the Roman temple were found in 1877, and it was noticed that the basilica retraces its perimeter, adding the apses at the end of the aisles. The first construction of the basilica can be traced back to the Longobard period, based on the spread of the cult of the Archangel Michael to the Lombards at the end of the sixth century.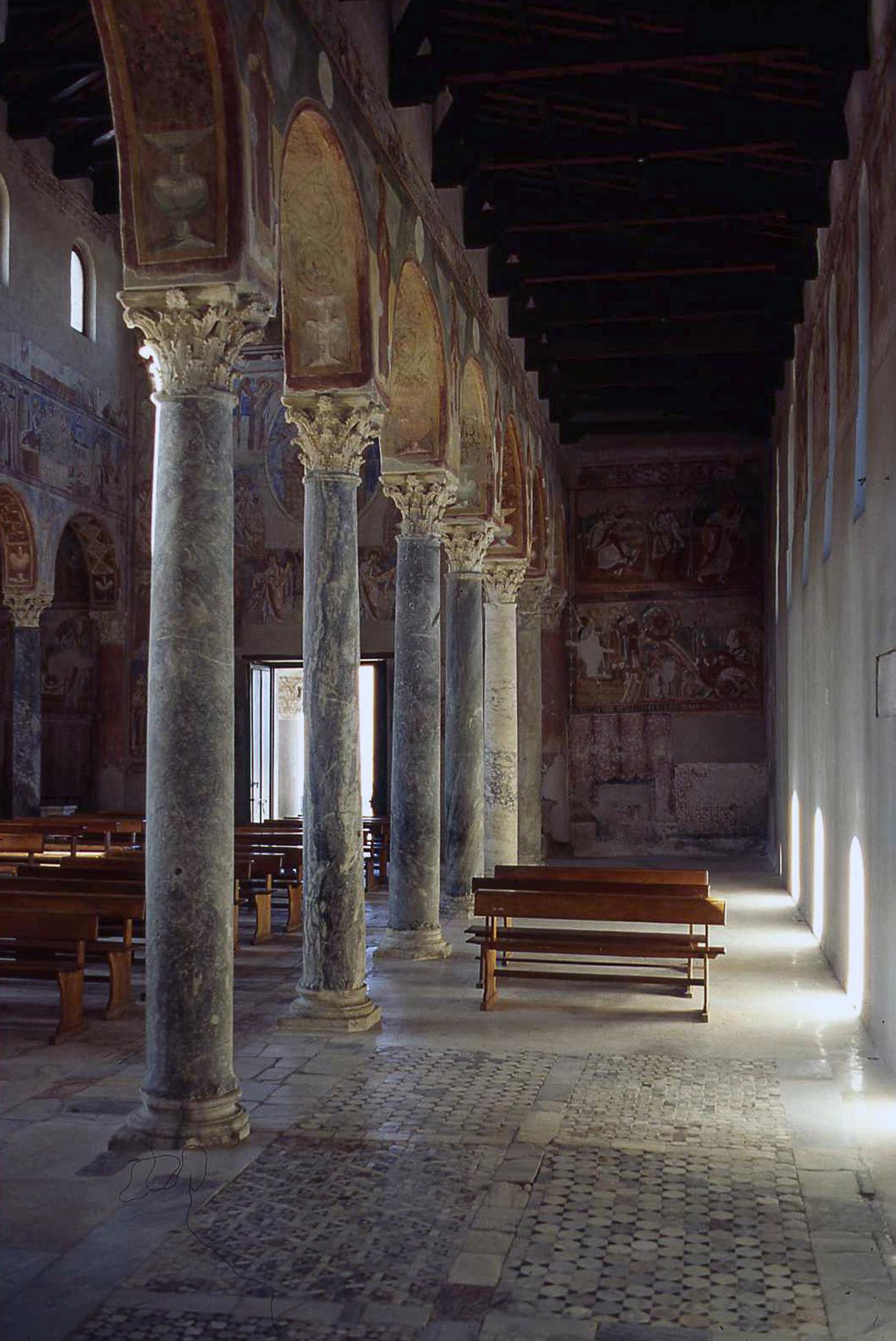 The construction took place in an unprecedented time and fell into disuse at the end of the tenth century. Monastic life ended after the Lombards donated the church to the Abbot Desiderio di Montecassino, who rebuilt it in its present form between 1072 and 1087, and respected the architectural elements of pagan origin. To him we owe the frescoes of the Byzantine-Campana school that decorate the interior and constitute one of the most important and best preserved painting cycles of the time in southern Italy. The twelfth century saw the reconstruction of the portico in front of the church, with new frescoes, and a reconstruction of the bell tower following a collapse.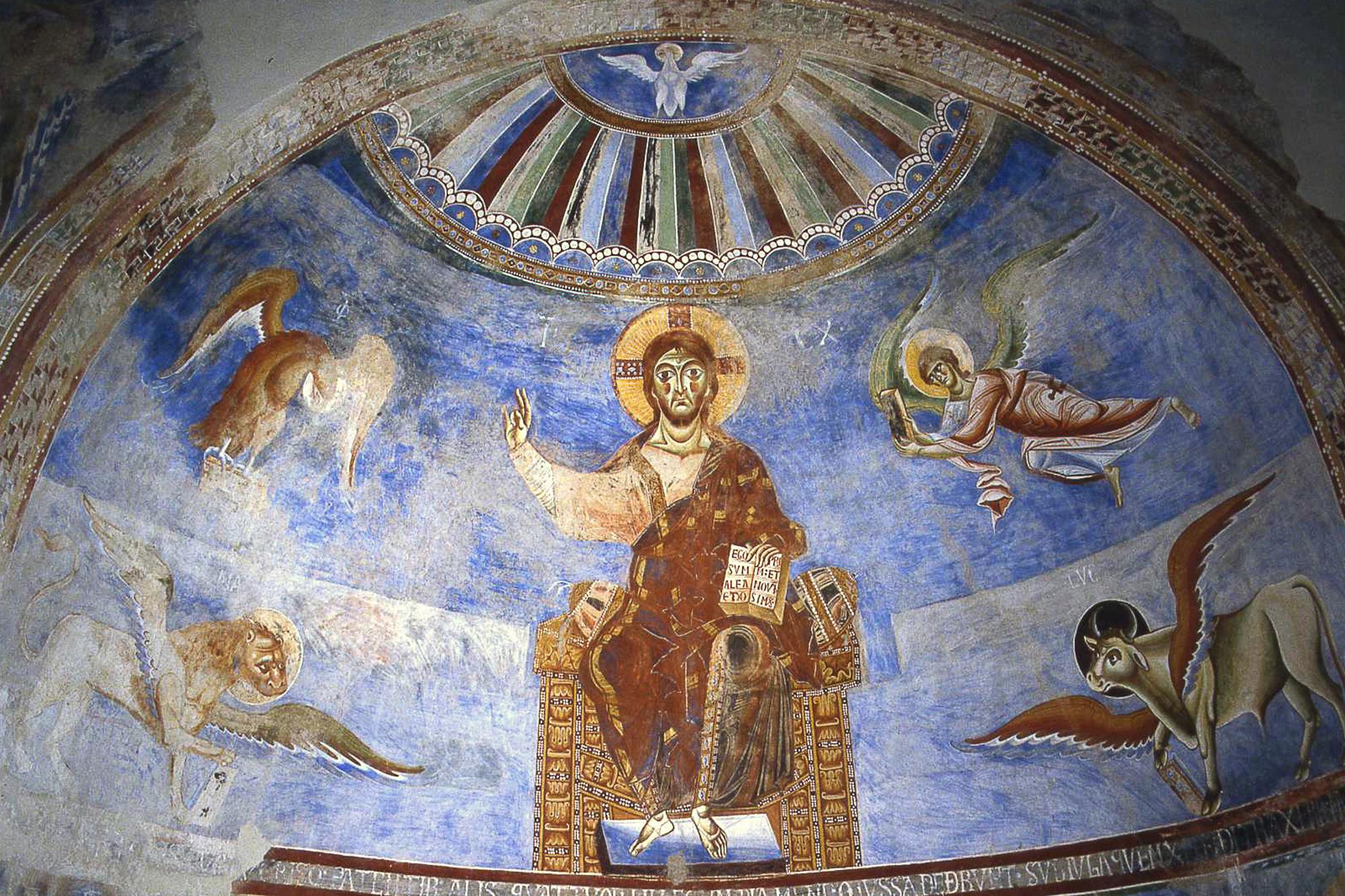 Visit
Basilica of Saint Angelo in Formis
Hours
Every day 9:30 - 12:30 ; 15:30 - 19:00