Belfort (Belfry)
The Belfry in Bruges is a calling card for the city and a magnet for travel romantics, who live to visit the world's iconic landmarks. The 83-metre structure—parts of it dating to the 13th century—comes with great stories, and even better views.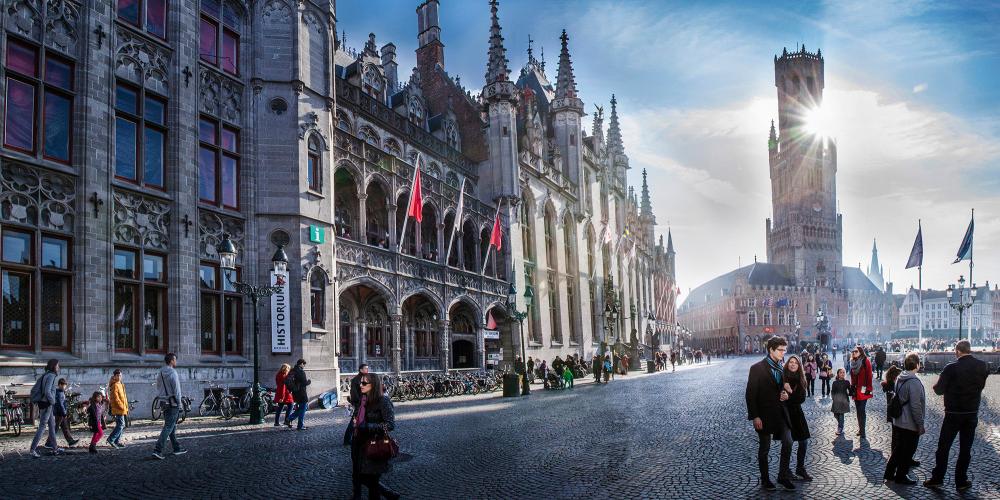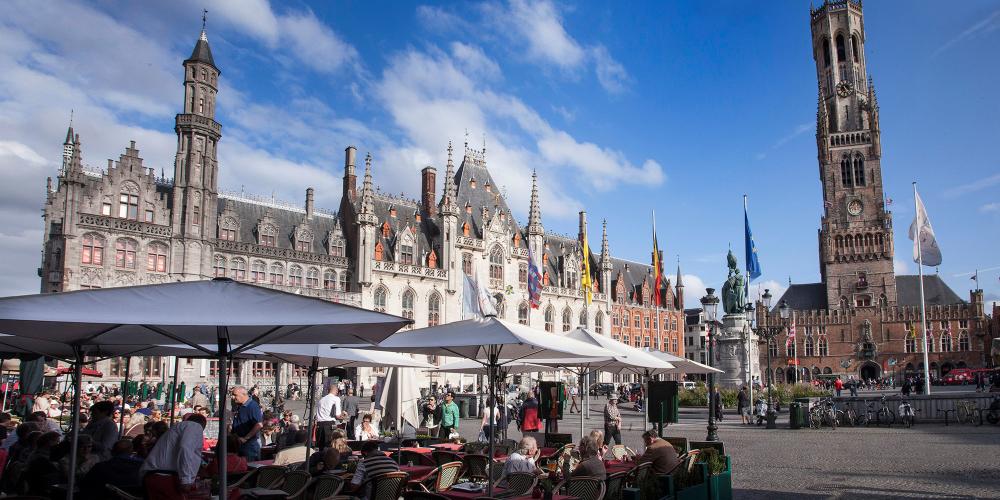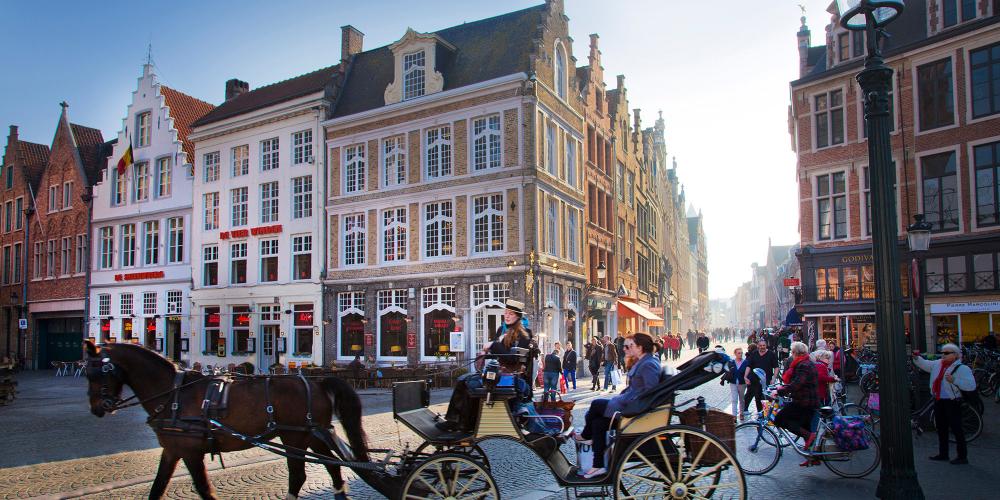 The belfry forms part of a 13th century complex, which served as a warehouse and a market hall in the Middle Ages. This impressive building is 83 metres tall, composed of two connected square brick sections from the 13th century, and surmounted by an octagonal lantern tower made of sand-lime brick (1482-1486). Until 1741, a 19-metre-high wooden spire crowned the tower.
Belfries have symbolic meaning and bear witness to the confidence that cities felt during the late Middle Ages. Besides this they belong to the oldest examples of medieval, civilian, and public architecture. They have been recognised as UNESCO World Heritage sites since 1999.
Climb the 366 steps to the top. Along the way, discover a treasury, an impressive clockwork mechanism, and a carillon with 47 bells. Your achievement will be rewarded with a breathtaking view of Bruges and the surrounding countryside.