Benevento
Just a few kilometers from Caserta you can visit Benevento defined as an "open-air museum" with its outstanding Roman monuments and Longobard World Heritage Site.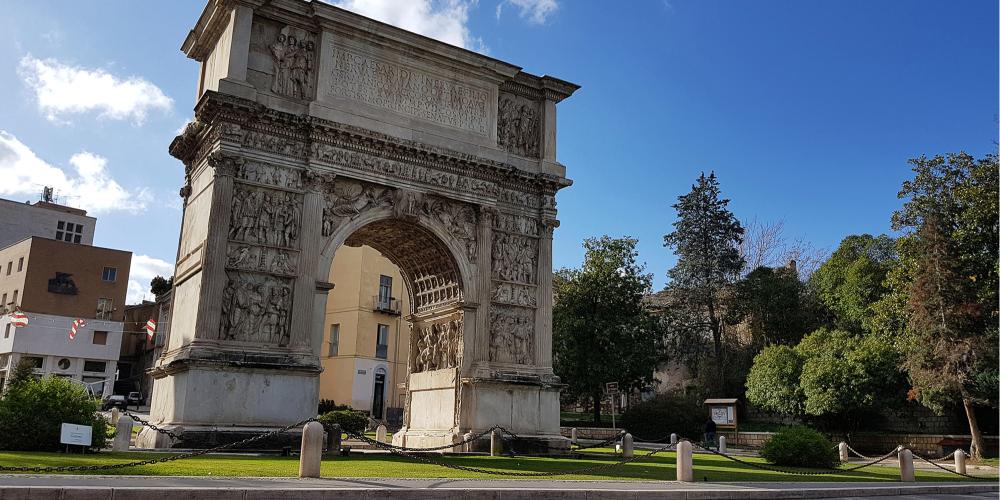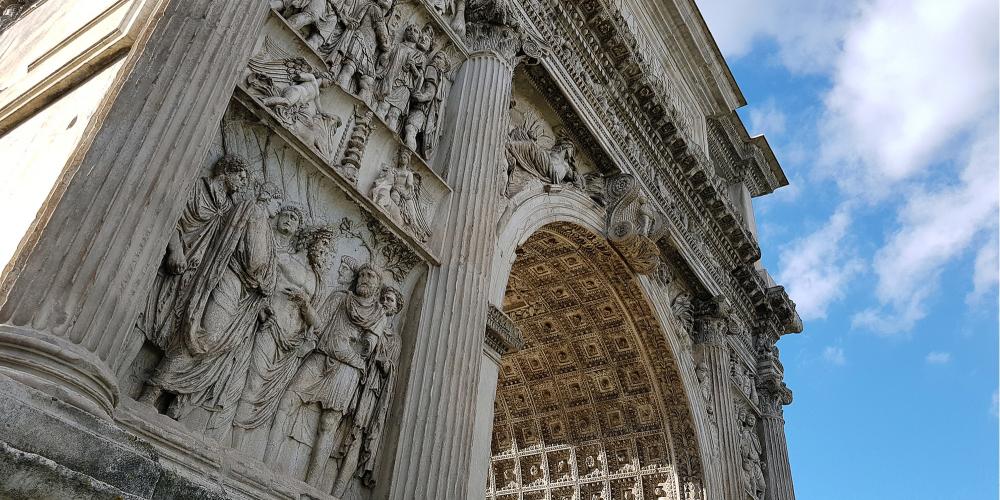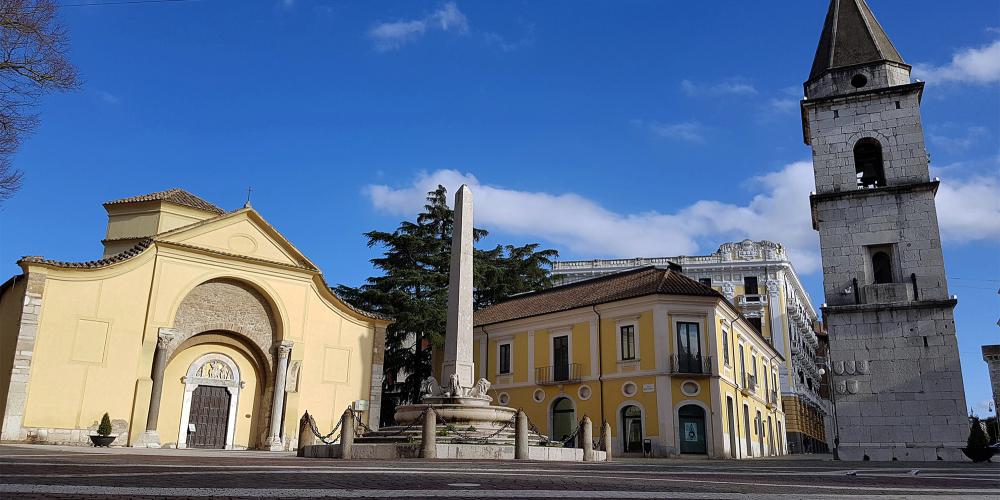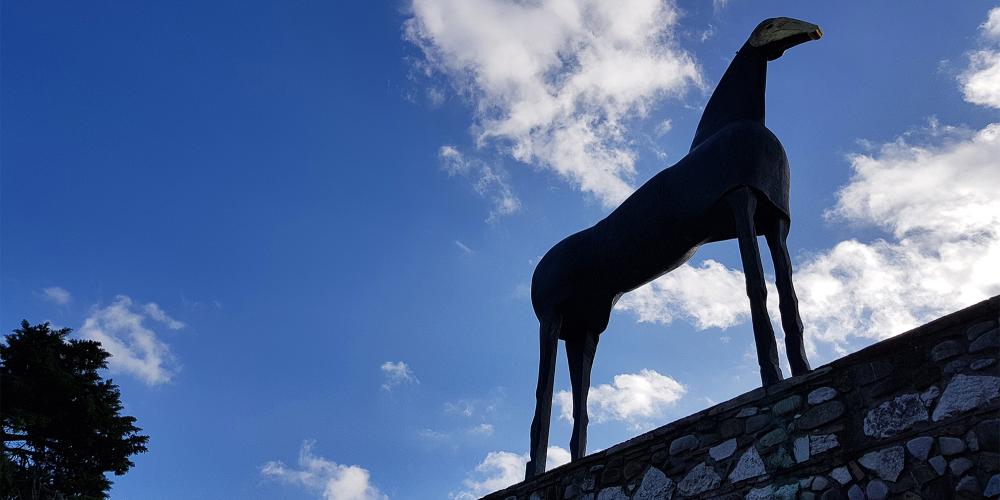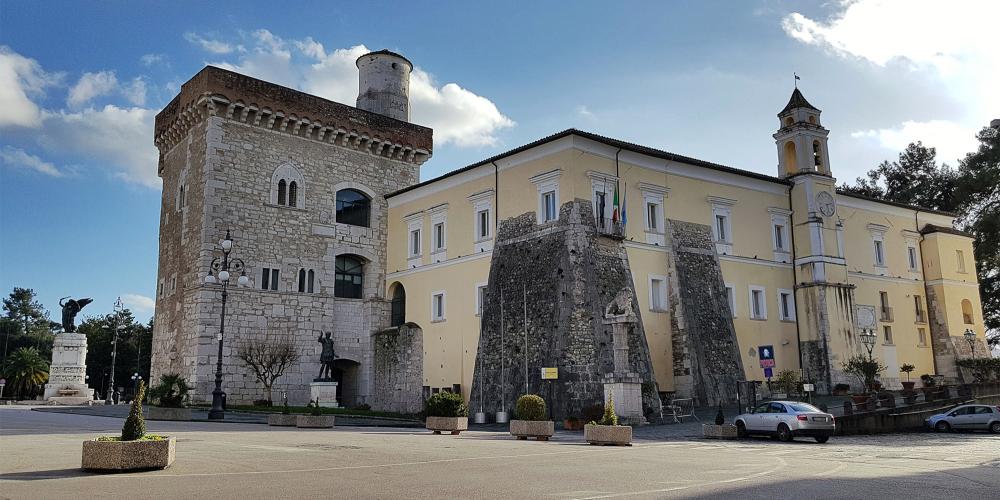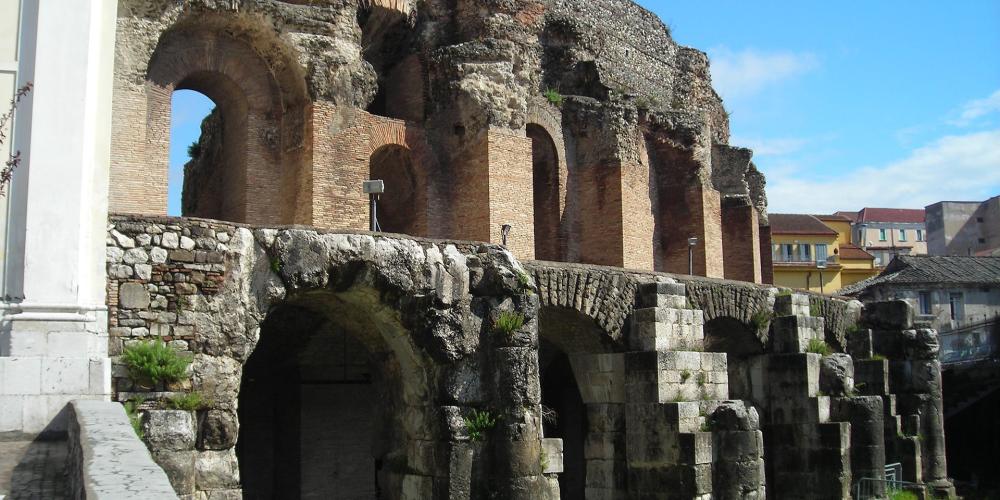 Monuments of the Roman period include the Arch of Trajan, erected in honour of Trajan by the senate and people of Rome in 114, and the Roman Theater, erected by Hadrian in the 2nd century, and later expanded by Caracalla, with a diameter of 90 metres that could house up to 10,000-15,000 spectators and currently hosts theatre, dance, and opera performances.
A jewel of the Longobard period is the Church of Santa Sofia, dating to 760 A.D. with its beautiful cloister and the "Civitas Nova" with its perimeter walls, earning it a place on the UNESCO World Heritage List.
Testimonies of the pontifical period are the majestic Rocca dei Reettori, the Duomo, Palazzo Paolo V, the Basilica of San Bartolomeo. Be sure to visit the Sannio Museum, with its exhibition path illustrating the history of the Sannio region from prehistory to modern age. A section is reserved for the exhibition of original examples of Roman and Egyptian statues: the objects of the Temple of Isis are one of the largest collections of Egyptian sculptures found outside Egypt.
Visit
Benevento
Hours
Sannio Museum:
9:00 – 13:00 | 15:00 - 18:30
Hortus Conclusus:
9:00 - 19:45. Closed on Mondays
Pricing
Sannio Museum:
€ 6 (You can visit also Casiello Palace, Santa Sofia Cloister, Isis collection, Arcos Museum, Arch of Trajan Museum)
Hortus Conclusus:
Free entry