Bibi Khanum Mosque
This massive structure boasts a rich history full of architectural mishaps and local lore.
This enormous congregational mosque is the largest of its kind in Central Asia, able to hold about 10,000 worshipers. Located just northeast of the Registan, the Bibi Khanum Mosque was built from the spoils of Timur's invasion of India, including 95 elephants used to transport materials. Timur's ambitious architectural plans led the structure to be too heavy to support its own weight and began to crumble before construction was completed. Legend states that the mosque was ordered to be built as a surprise by Timur's Chinese wife, Bibi-Khanym, while he was away. When the architect fell in love with her, he refused to complete the job unless he could give her a kiss. This kiss left a mark and Timur had the architect executed. From then on all women were ordered to wear veils as to not tempt other men.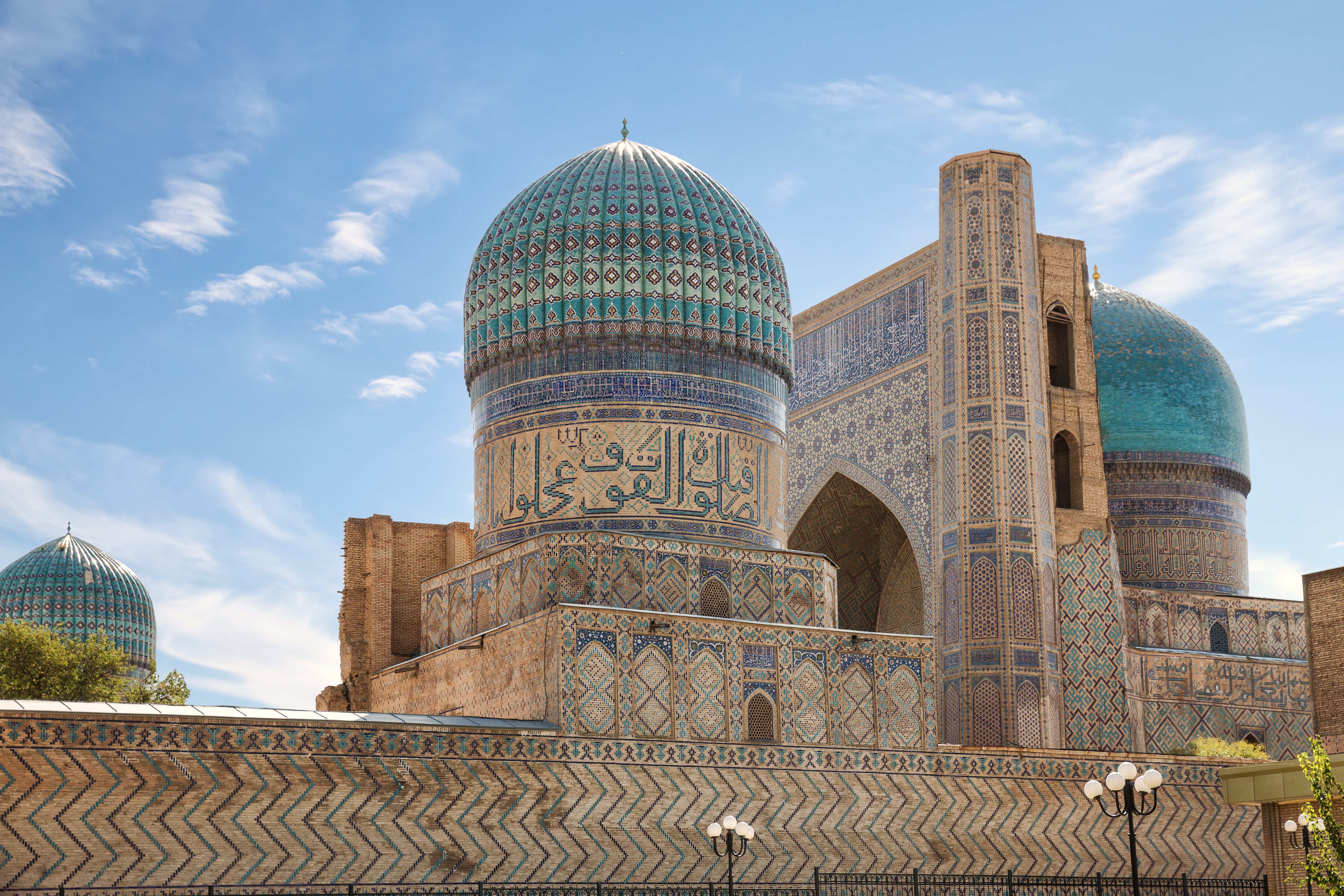 In 1405 construction had stopped when Timur suddenly died from pneumonia in Kazakhstan, and his successors did not have the means or motivation to fix the structural instabilities. The Bibi-Khanym Mosque remained in use until the 17th century when the Tilla Kori Mosque was built in its replacement. An earthquake in 1897 further damaged the building, leaving cracks and other damages on the building's domes and interior structure. In the 1970s, Soviet conservationists had begun the refurbishment process as Uzbekistan's first President, Karimov, sought to restore the Timurid-era's buildings.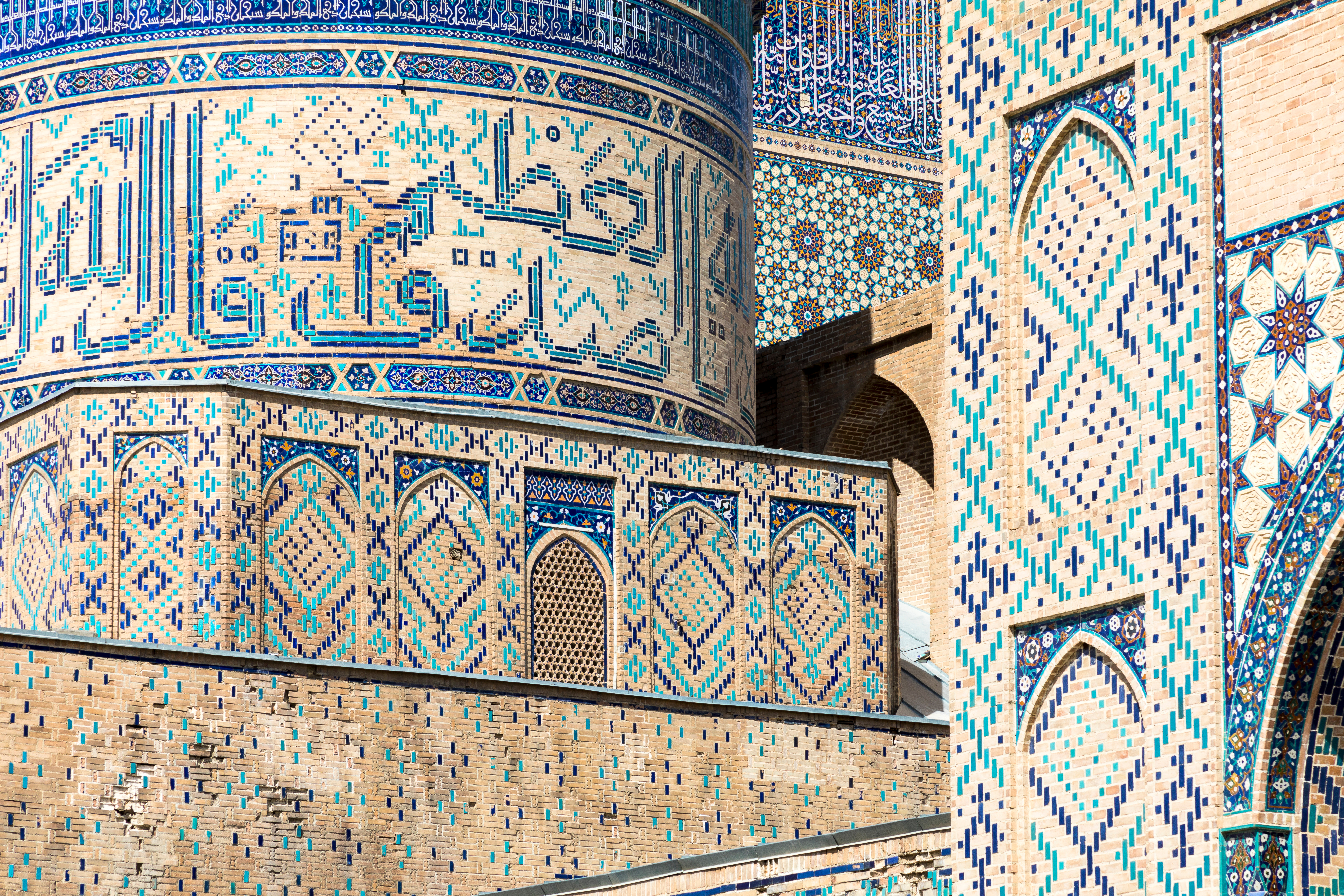 The interior of the building houses a courtyard with a massive marble Quran stand, of which local legend tells that if a woman were to crawl underneath she would be blessed with many children. The courtyard also has two mosques, with the one to the left of the entryway displaying untouched Arabic calligraphy.
About a 15 minute walk from Registan, or a short taxi ride.
Visit
Bibi Khanum Mosque
Pricing
25,000 som or roughly $2.50USD