Bike riding
Cycle some of the trails in the Upper Middle Rhine Valley or take the path even further afield.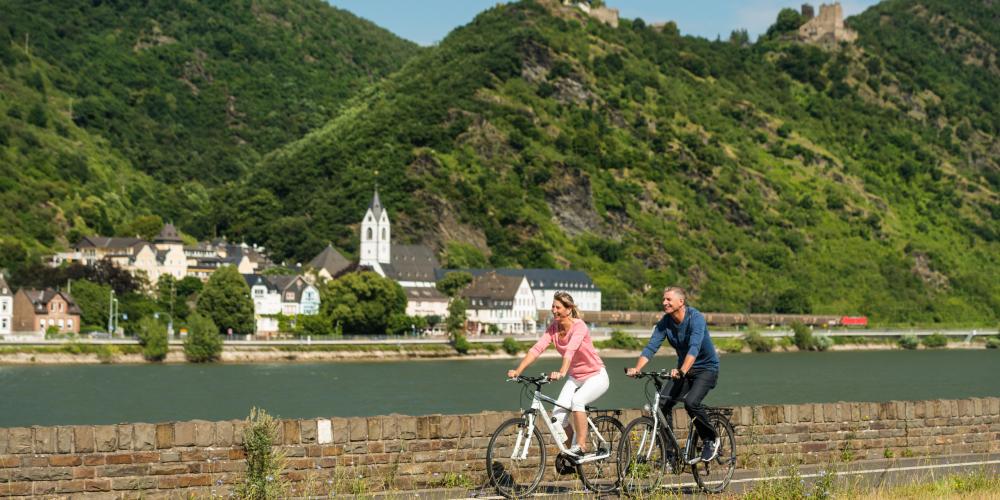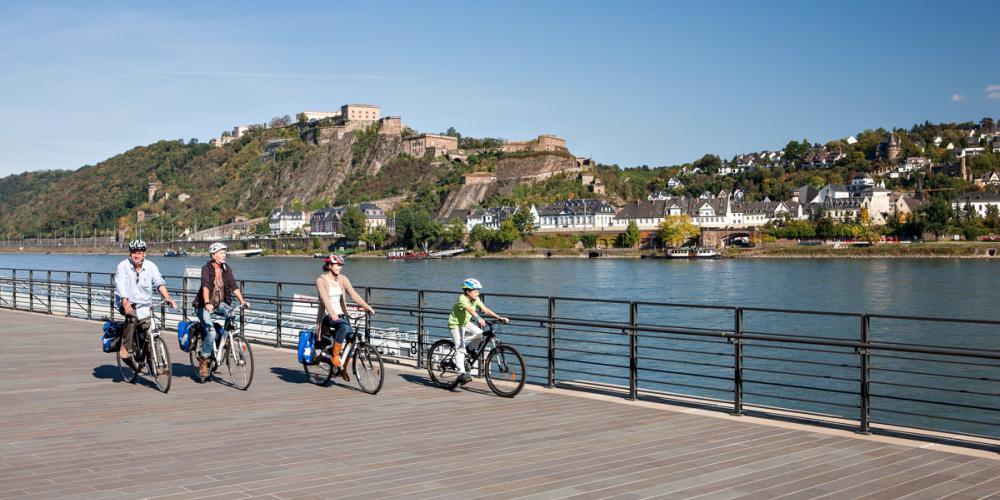 For many people, cycling will be the perfect speed for exploring the World Heritage site. You can get on you bike to savour the landscape for a few hours or even a few days, with a range of excellent cycle paths, including the famous Rhine Cycle Route.
The Rhine Cycle Route (or EuroVelo 15) follows the 1,233 kilometres of the Rhine from its source in the Swiss Alps to its outlet in the Dutch sea. It passes four countries - Switzerland, France, Germany and the Netherlands - on its journey from Andermatt in the Swiss Alps to Rotterdam in the Netherlands.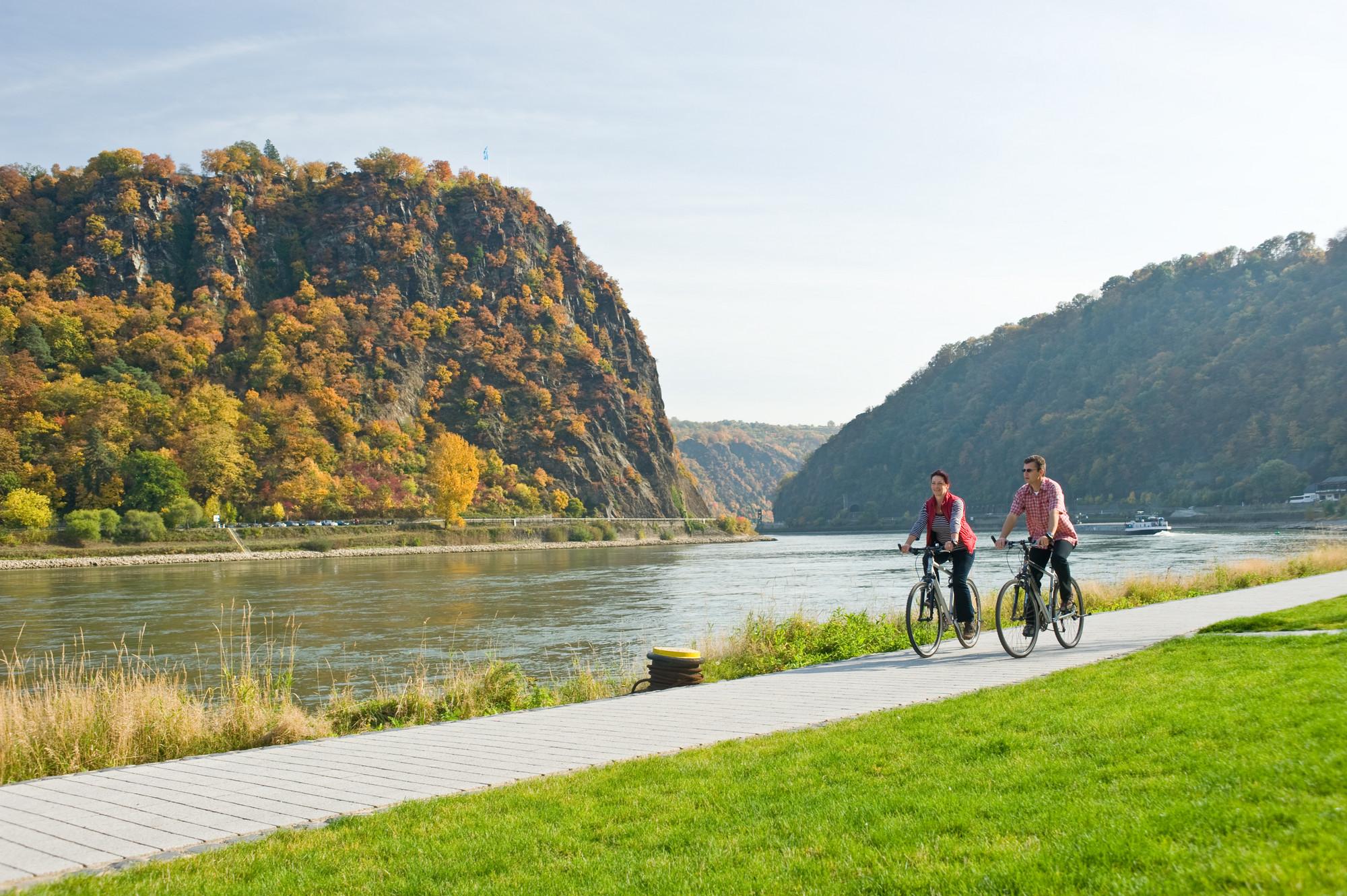 The route along the left bank is continuous, while some stretches of the cycle paths are still under construction along the Rhine's right. The whole course is signposted with the EuroVelo 15 symbol and it passes through nine UNESCO World Heritage sites.
If you prefer to stay locally but you're looking for some adventurous and daring cycling, Boppard has a Bike Park and a downhill track. Take your bike up on the chair lift and ride back down.