Blue Mosque of Tabriz
Iran is full of impressive mosques, but the Blue Mosque of Tabriz is one of the most important and historical. Located in the center of Tabriz, the Blue Mosque (also called the Kabud Mosque or Turquoise of Islam) stands out as a rare beauty due to its intricate blue tile mosaics.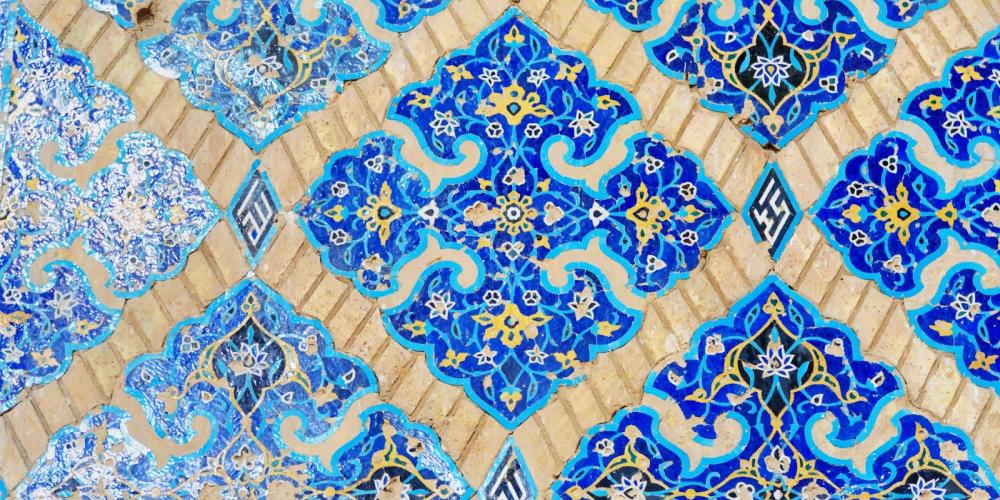 The story of the Blue Mosque dates back to the year 1465 during the Persian Empire, according to the calligraphy inscribed on the front of the mosque. During this period, the mosque was one of the most famous buildings of its time.
Gazing at the majestic entrance, visitors will notice the fragmented mosaic with chunks of turquoise tiles missing that paint a picture of a country that has struggled with earthquakes throughout history, including the devastating earthquake in 1779 that marred the beauty of the Blue Mosque.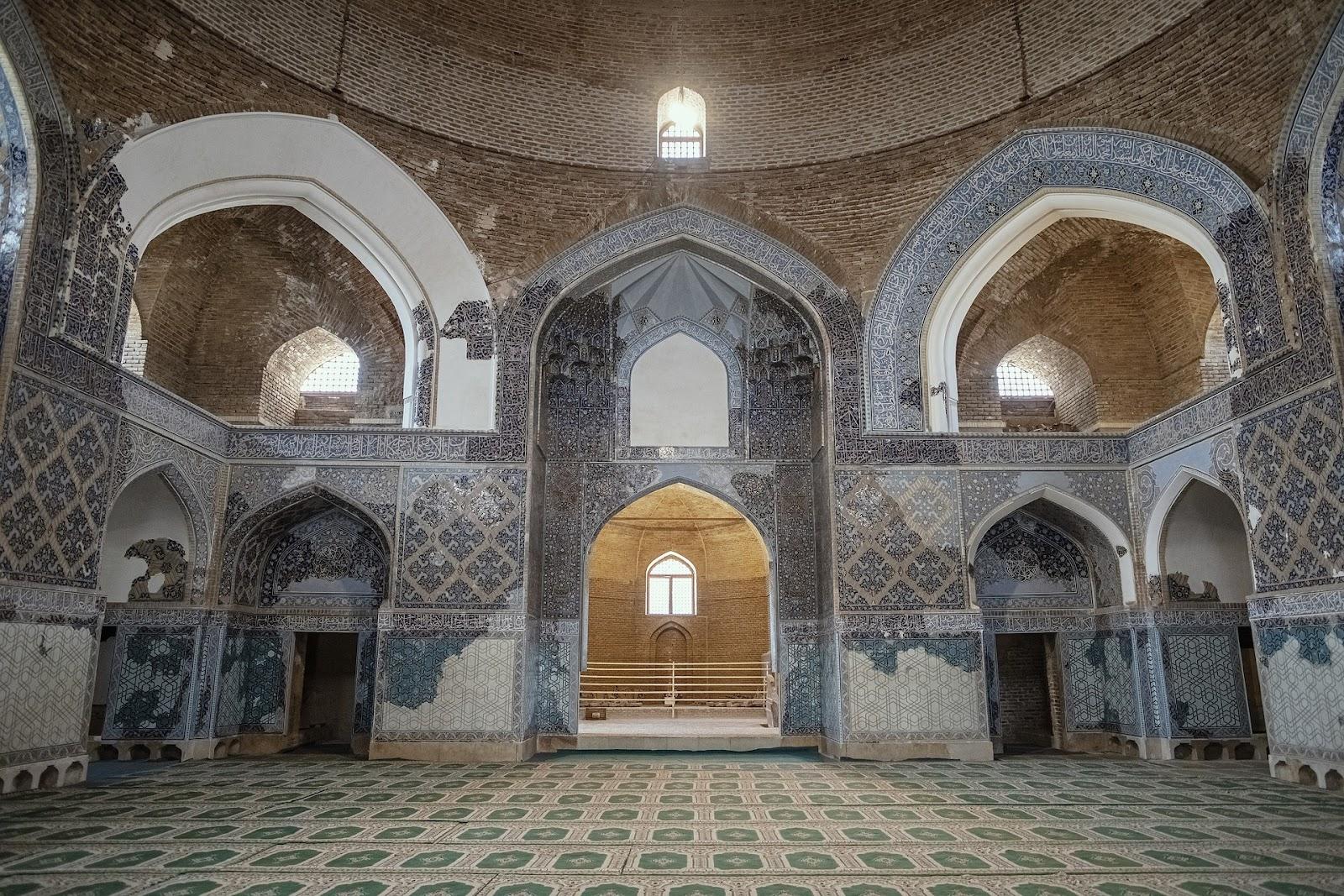 Inside the mosque, the walls are filled with more of the breathtaking turquoise mosaic. Viewing the intricacies of the tile and Islamic calligraphy up close will tell the story of why the tiling of the Blue Mosque took 25 years to complete.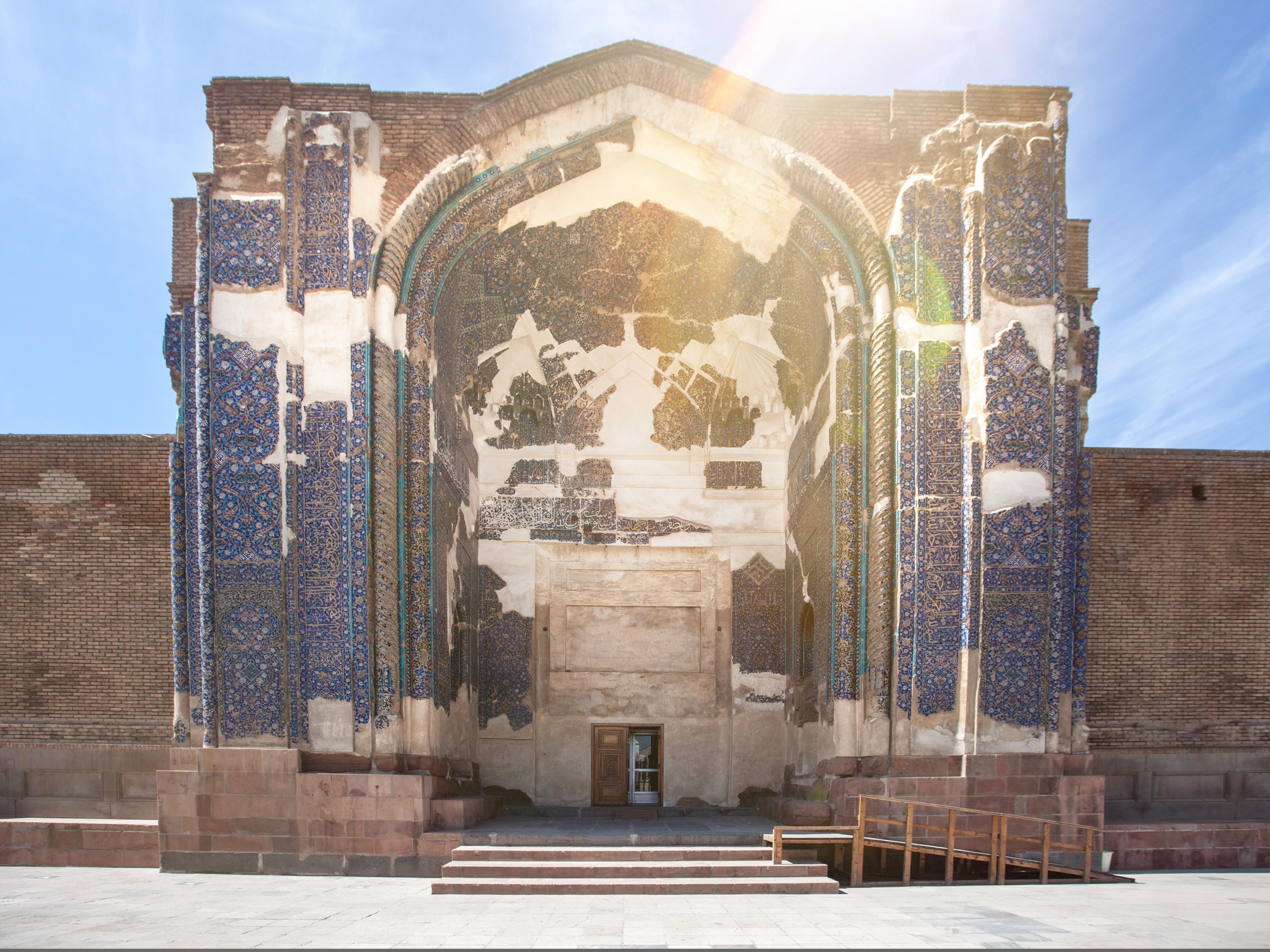 Visit
Blue Mosque of Tabriz
Hours
M-Th: 8am to 5:30pm
F: Closed
Sat-Sun 8am to 5:30 pm
Contact: +984135245202