Bois du Cazier
As one of the Major Mining sites of Wallonia, a UNESCO World Heritage site and holder of the European Heritage Label, the Bois du Cazier illustrates the workers' conditions and immigration.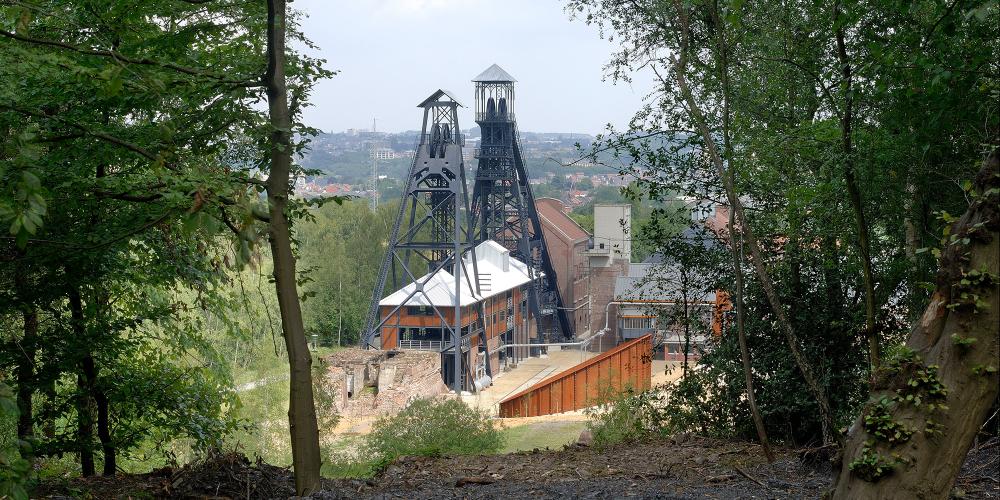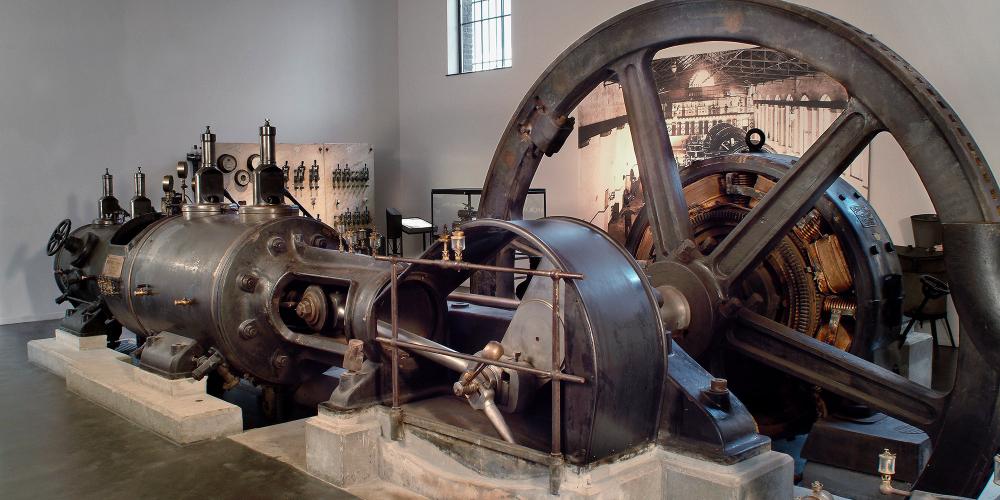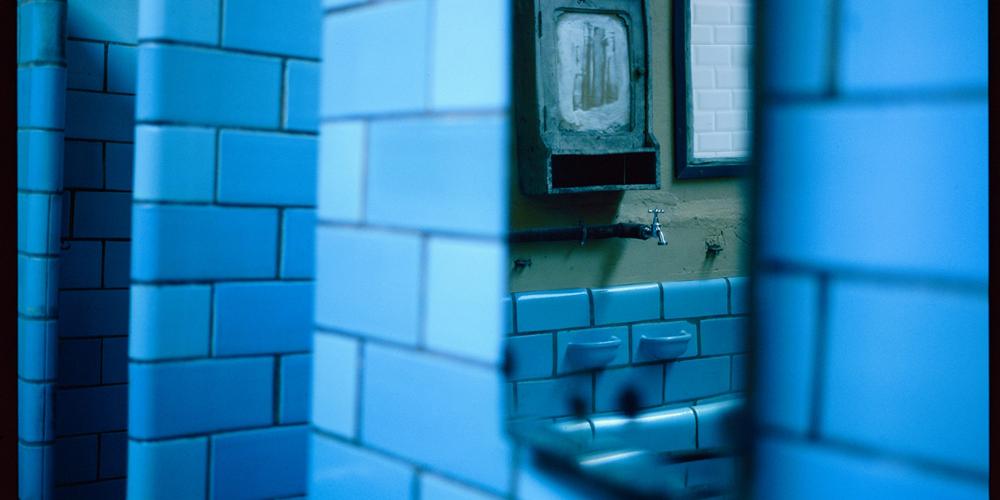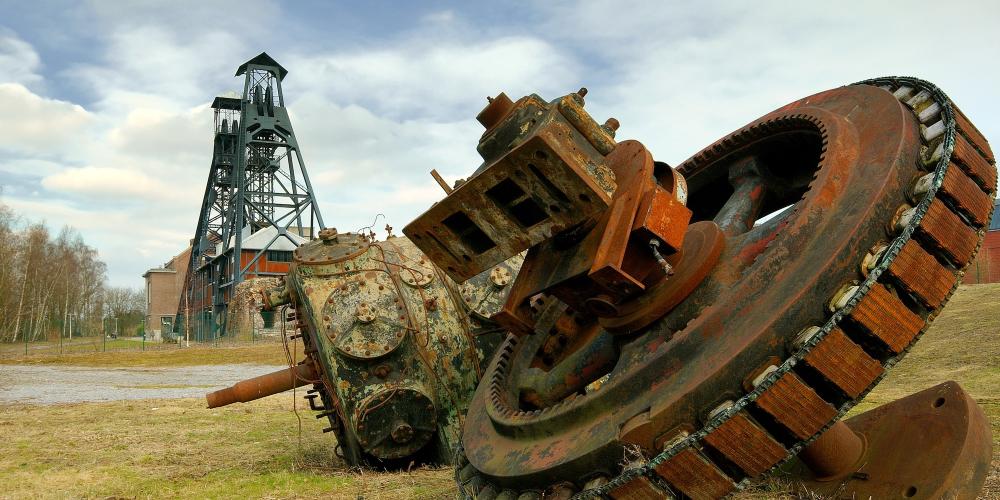 Thanks to the work done to raise awareness of the disaster of 8th August 1956 in which 262 victims from 12 different countries, mostly Italian, perished, the symbolic importance of this heritage site and the memories it preserves can no longer be ignored. The hard, dangerous work of these "gueules noirs", made a huge contribution to the prosperity of the Charleroi area in the heart of Belgium.
Seen everywhere in the photos of the 1956 tragedy, the barred gate with its arch bearing the letters "BdC" still stands as a sad reminder. Many families waited outside that gate for 15 days after the morning of 8th August, hoping their loved ones would return. At the front of the site, the three facades of the buildings, topped with a pediment of neo-classical inspiration, stand majestically as though continuing to uphold the long-gone power of the coal-mining industry.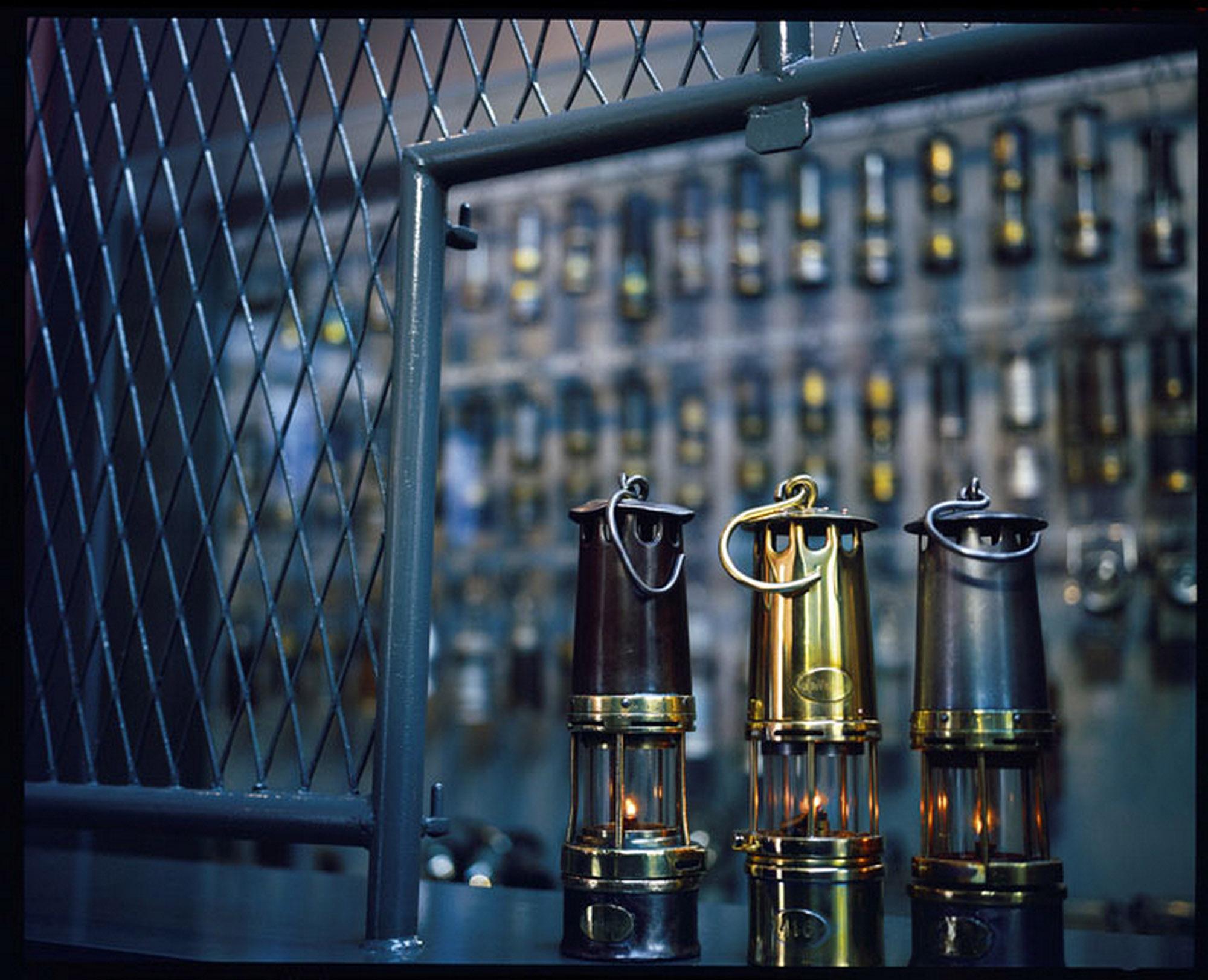 Abandoned since 1967, the old colliery, rehabilitated by the Walloon Region thanks to the support of the European Union Structural Fund, has, since 2002, become a place of life and meetings set against a background of industrial heritage.
True to its motto, "the past, present for the future", this awareness-raising site has now become a showcase of human know-how and its successes, but also its failures…
---
How to Get There
Le Bois du Cazier is located at Rue du Cazier 80, in Marcinelle. You can also take the TEC Bus (1 or 52), to Bois du Cazier. Coming by train, go to the Charleroi South station, and then the bus (1 or 52).
When to Visit
The museum at is open daily Tuesday to Friday 9:00 - 17:00, and on the weekends 10:00 - 18:00.
How to Visit
The multilingual audio guides (English, Dutch, and Italian) at take you through 30 points of interest, both outside and inside the gallery spaces. Every third Sunday of the month, at 3 p.m., Le Bois du Cazier offers visitors can take individual guided tours for 7€. Reservations are required.
Visit
Bois du Cazier
Hours
Open daily except Monday.
Tuesday to Friday: 9:00 - 17:00.
Saturday and Sunday: 10:00 - 18:00.
Pricing
Individual:
Adult: € 8
Senior: € 7
Youth (-18 and students): € 4.50
Children (-6) Free
Free for individuals every first Sunday of the month.
Groups:
Adults: € 6
Youth (-18 and students): € 3.50
Seniors: € 5
School Groups with Guide: (except the Glass Museum)
Primary and lower secondary level (for the group): € 30
Upper secondary level and higher education (for the group): € 50
Adult Groups with Guide: (except the Glass Museum)
Single price (for the group): € 65