Bolo Hauz
This mosque is one of the most peaceful sites in Bukhara with its calming pond and elegant pillared facade. Bolo Hauz was built in 1712 and is one of the last buildings constructed before the modern era. The building served as a Friday mosque and the Emir of Bukhara would often visit for Friday prayers. Some reports interpret his presence here as a way to show that he, too, was an ordinary man, while others report his ceremonious entrances with his name read aloud in prayers to show his authority.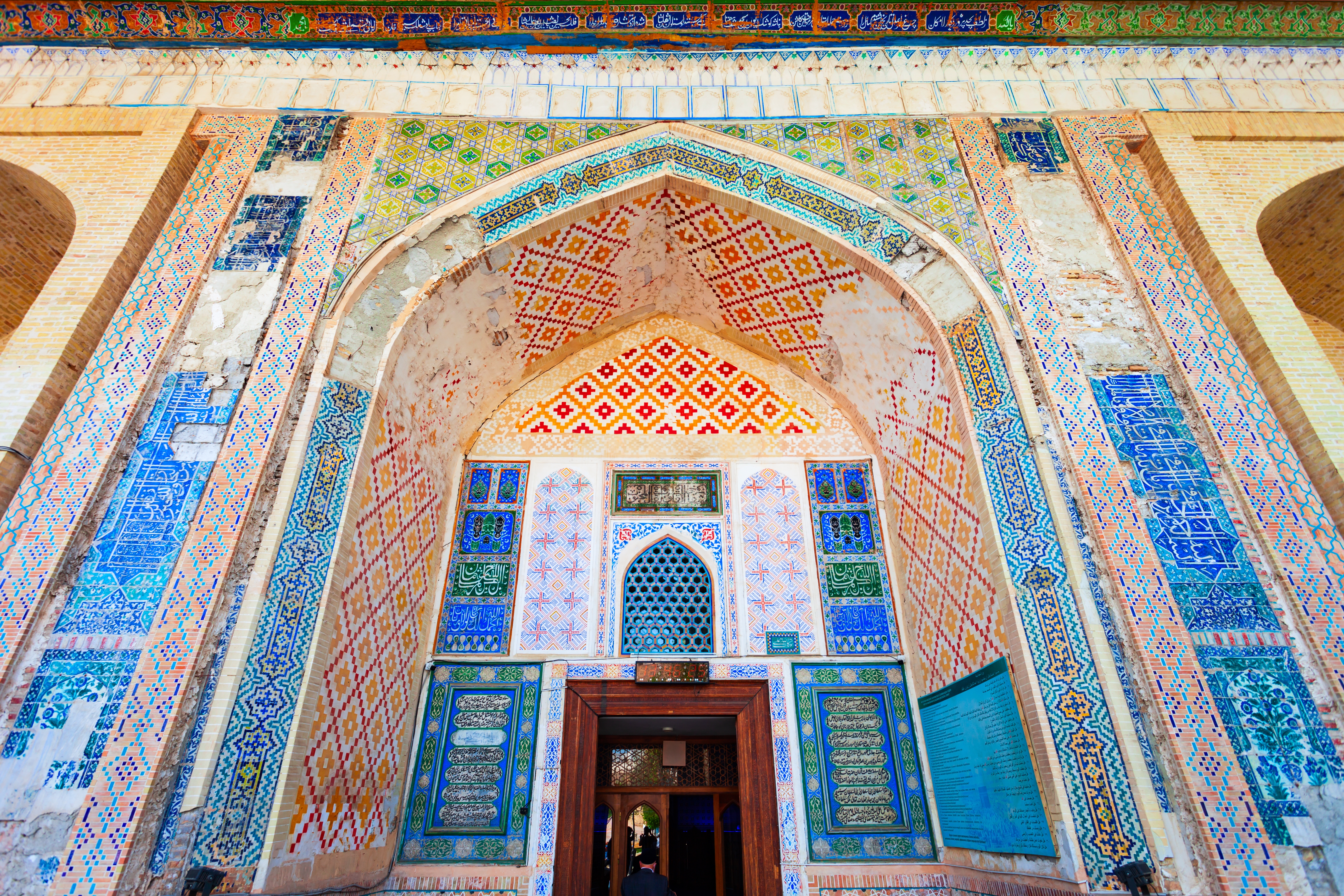 Bolo Hauz is located opposite the Ark Fortress, and was designed to function both in the cold winter and hot summer months. The centre of the building is encapsulated with heavy brick for ample insulation in the winter months. It wasn't until the beginning of the 20th century that the 20-pillar iwan was built for the summer months' worship. This iwan was designed to be shaded in the summer and open on one side to provide plenty of air flow, and overlooks the pond at the foot of the building.
The name Bolo Hauz translates to "above the pool" and refers to the octagonal, artificial pond just in front of the 20-pillar iwan. This building is also known as the 40-pillar mosque because the building is beautifully reflected in the pond. In the olden days, this region frequently suffered from water shortages, so these ponds acted as a water source for the public to gather drinking water. However, stagnant water caused the spread of disease and this type of use was shut down under Soviet rule in the 20th century. Since, the mosque has been reopened and is still in use by the general public for worship, and amazes all who visit with its beautifully decorated interior.
About a 10 minute walk from the Poi Kalyan complex.
As a place of worship, there is a strict dress code of covered shoulders and knees and a head scarf for women.