Browse Bukhara Bazaars
Bukhara has long been considered a hotspot for merchant exchanges, and its remaining trading domes provide the ultimate glimpse into the commerce of the old times.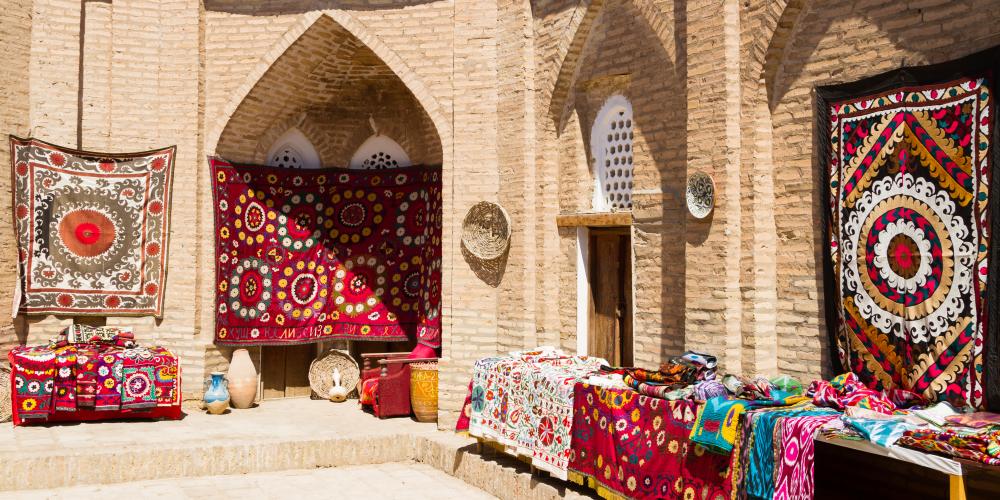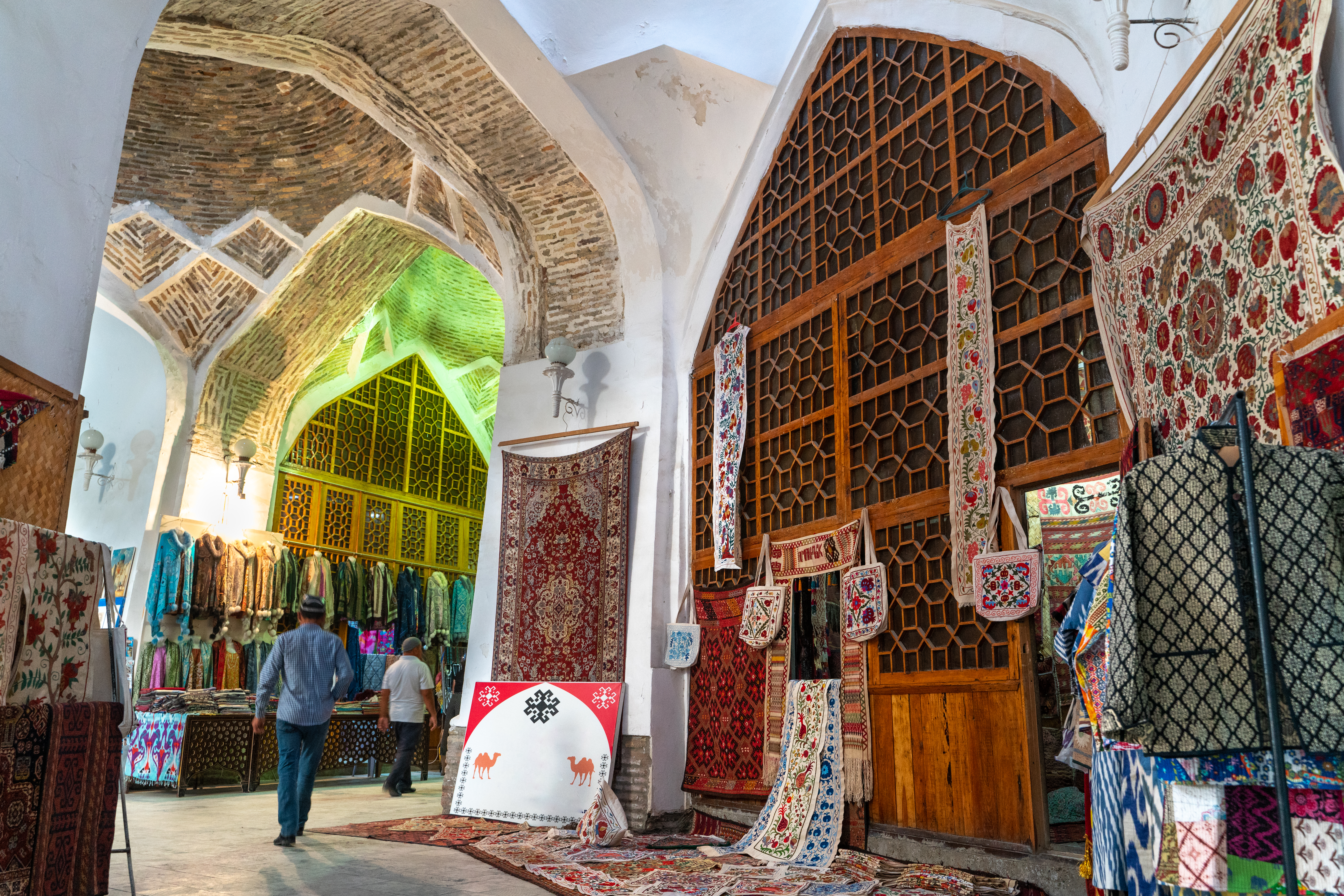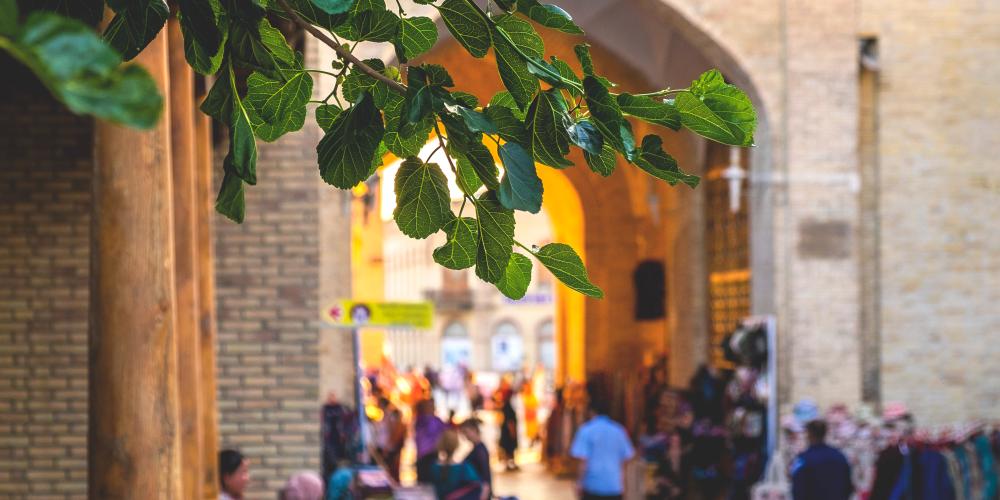 Bukhara has for centuries acted as a resting point for travellers of the Silk Road, providing a prime opportunity for cultural, commerce and merchant exchanges. In the 16th century, under Sheibanid rule, Bukhara became one of the most prosperous cities in its region. WIth its imposing madrasahs and magnificent monuments it drew in religious scholars and commercial traders from China to India. This led Bukhara to be one of the main trading centres along the Silk Road, where it was covered with numerous markets and trading domes.
While many of the historic monuments in the city today also act as merchant venues, there are four trading domes that remain and are conveniently located on each side of Bukhara's city centre. These trading domes are the Toqi Telpak Furushon, Tim Abdulla Khan, Toqi Sarrofon Bazaar, and Zargaron. Each one holds craftsmen and women that specialise in various trades such as gold, silver, jewellery, money exchange, hats and carpets. Other products sold in the trading domes and bazaars are scarves, ceramics, handmade Damascus steel knives, and traditional small paintings artwork. Some of the most authentic Uzbek cuisine can be found in these bazaars as well.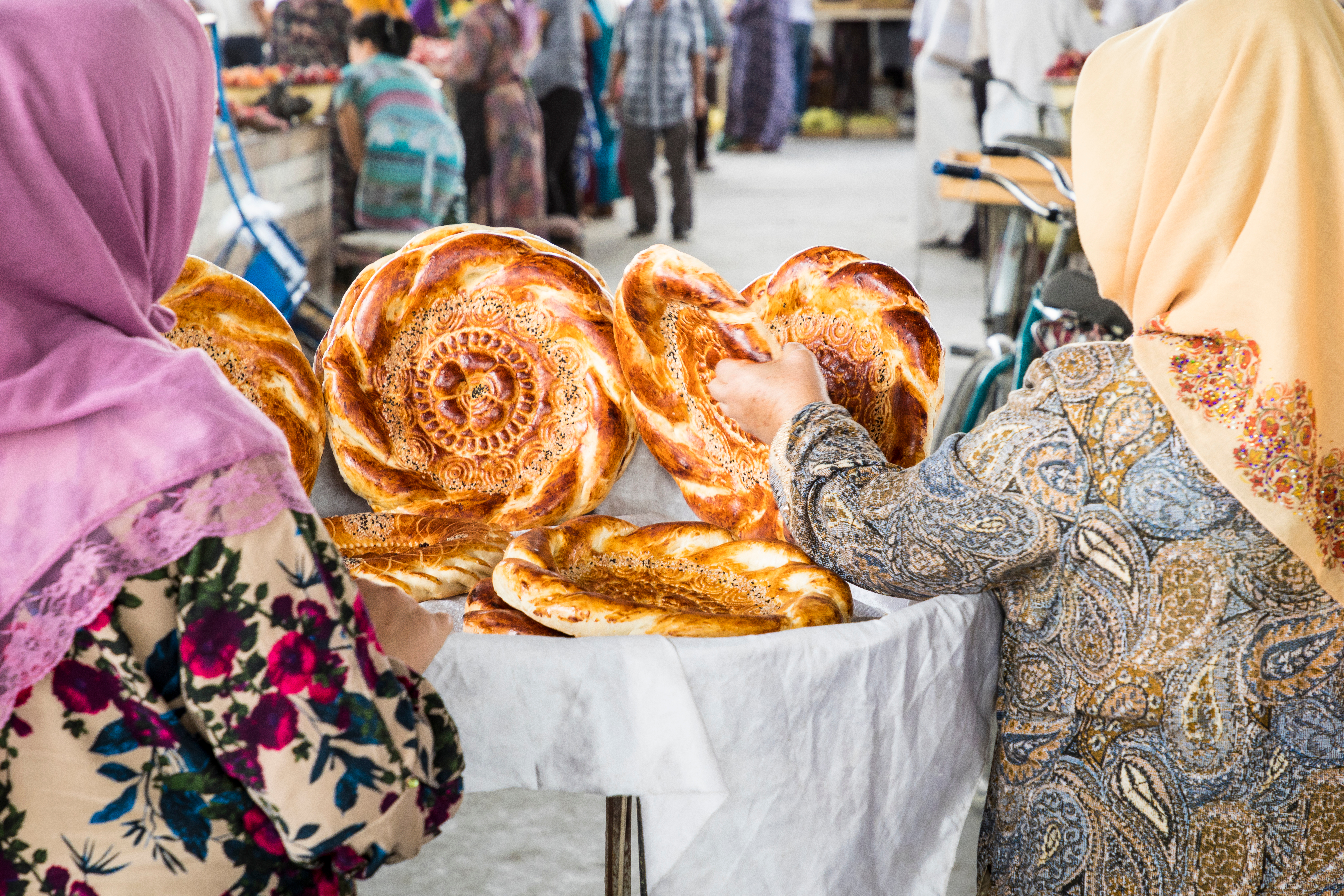 Many of the craftsmen and women here have carried on these trading traditions from their ancestors for hundreds of years. The bustling nature of these bazaars is sure to provide a level of unmatched excitement, and will give you a peek at life of a local. As a fundamental aspect to the culture of Bukhara, the bazaars and trading domes are a must-see experience during your travels in Uzbekistan.