Burg Square
The centre of operations for the Count of Flanders for centuries, Burg Square, with its Palace of the Liberty of Bruges, Bruges' City Hall, and the Basilica of the Holy Blood still amazes travellers. Come to this place of power and beauty to experience romance and magic.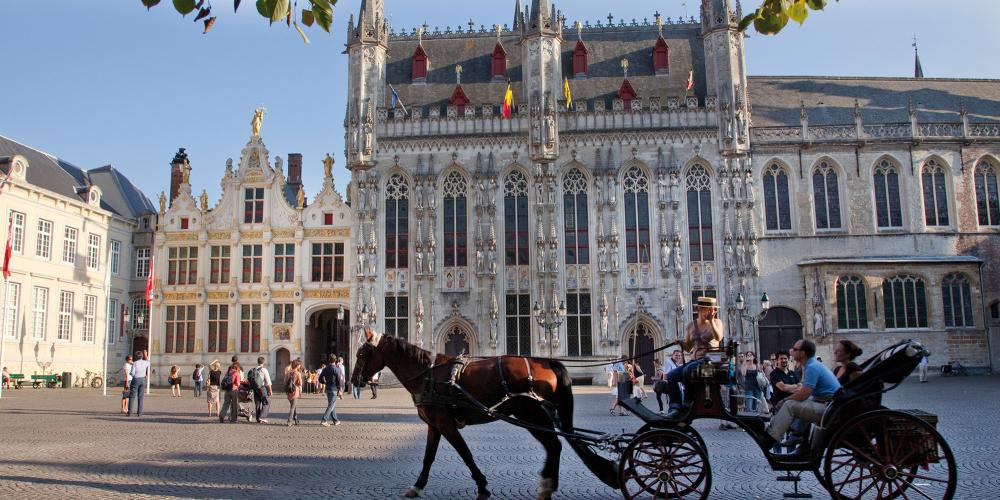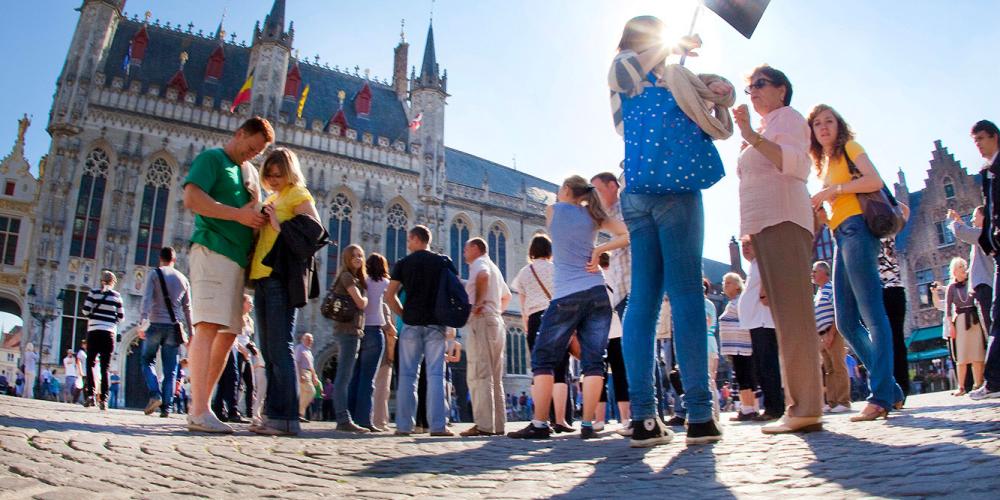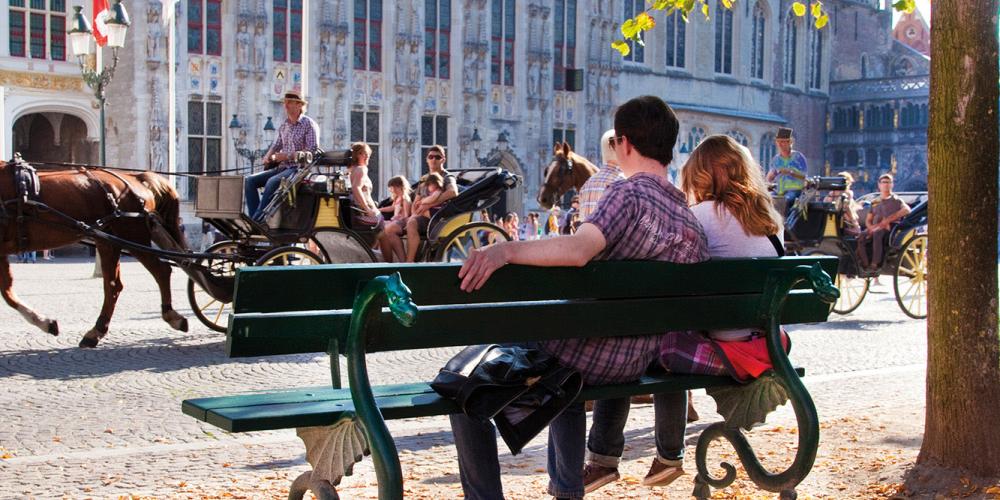 Already inhabited in the 2nd century AD, in the 9th century it became the base of operations of the Count of Flanders. The Palace of the Liberty of Bruges was the place from which the surrounding countryside was governed from the Late Middle Ages until 1795. Then the buildings were occupied by law courts for nearly 200 years. To the left of the 14th-century city hall you will find the old Court of Justice, a rare example of Renaissance architecture in Bruges. To the right, you will find the Basilica of the Holy Blood, where the relic of the Holy Blood is kept.
Bruges' City Hall (1376) is one of the oldest in the Low Countries. It is from here that the city has been governed for more than 600 years. An absolute masterpiece is the Gothic Hall, with its late 19th-century murals and polychrome vault.
The Basilica of the Holy Blood: the double church, dedicated to Our Lady and Saint Basil in the 12th century, and a basilica since 1923, it consists of a lower church that has maintained its Romanesque character and a neo-Gothic upper church, in which the relic of the Holy Blood is preserved.
Every year on Ascension Day, under the watchful eye of a huge public, the Holy Blood Procession—identified as intangible cultural heritage by UNESCO in 2009—passes through the streets of Bruges city centre. Members of the religious community, various brotherhoods, and numerous costumed groups play out well-known scenes from the Bible. Next comes the story of Thierry of Alsace, Count of Flanders, who was awarded a few drops of the blood of Jesus by the patriarch of Jerusalem during the Second Crusade in 1146. This priceless relic was brought back to Bruges in a crystal bottle in 1150. Ever since, believers have been able to revere the Holy Blood in the basilica of the same name.