Carl Larsson-gården in Sundborn
Carl Larsson-gården in Sundborn is an icon in Swedish interior design and family life. Carl Larsson was one of Sweden's most well loved artists through the ages. Karin Larsson was a trendsetting designer long before her time. During the guided tour of the house, you will find out more about the world famous artist couple and their hectic, beautiful life.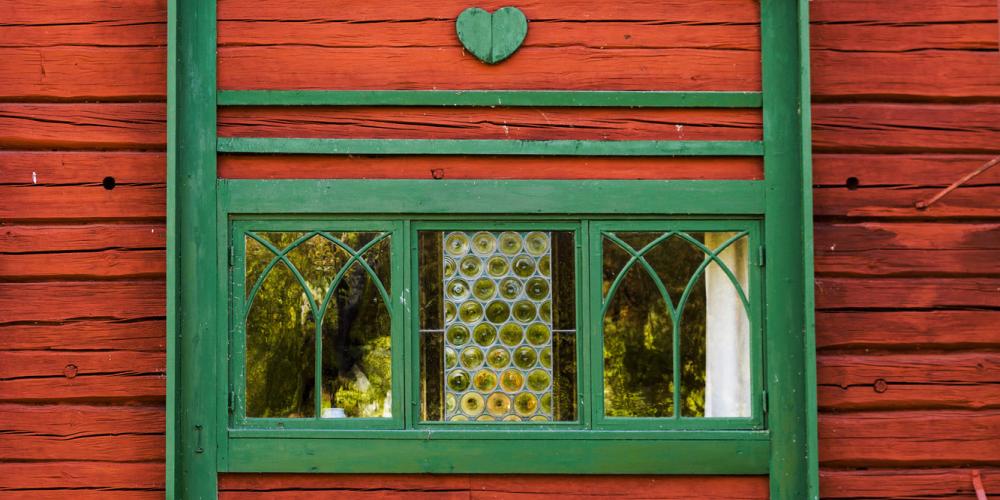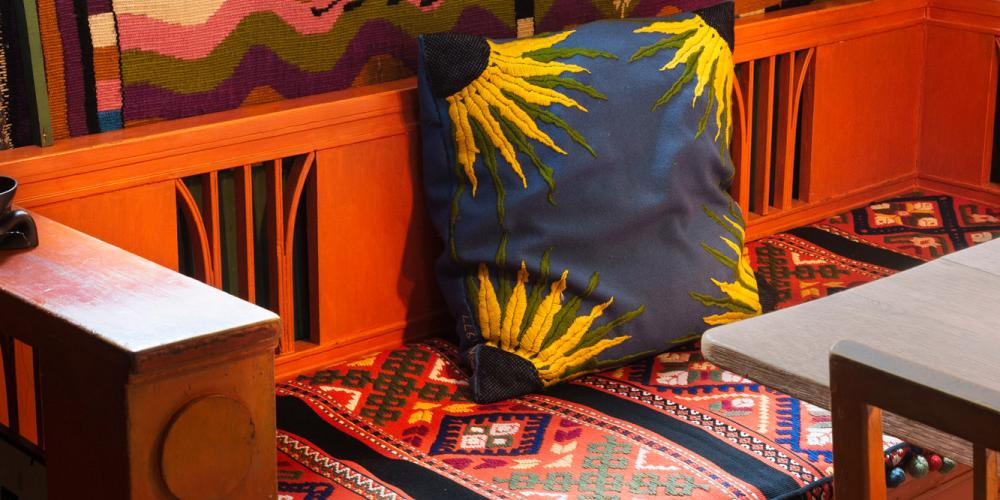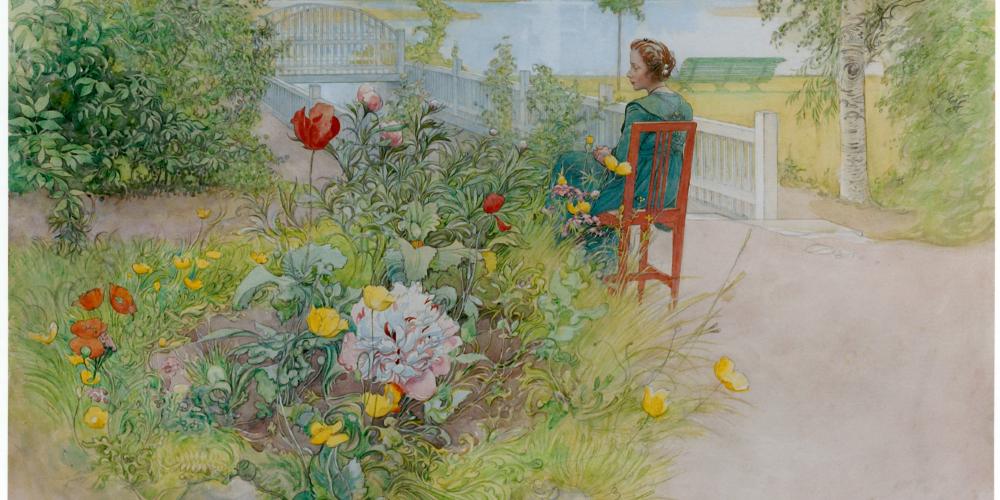 Sweden's most famous home is a product of two special people who combined their creativity to produce magic.
Carl Larsson was born in Gamla stan, the old quarter of Stockholm, on 28 May 1853. His family was poor and Carl grew up in dismal circumstances. The only glimmer of hope was his strong artistic talent, which emerged early on in his life. When he was thirteen years old.
Karin Bergöö was born in 1859 and grew up in Hallsberg, where her father was a successful businessman. Karin's artistic talent showed itself early and she began to study art at the Arts and Crafts School (Slöjdskolan) in Stockholm. Following this she went on to the Art Academy (Konstakademien) 1877-1882.
To visit, book a tour on our website. At Carl Larsson-gården you will also find a shop with carefully selected designs straight from the house and grounds.
Visit
Carl Larsson-gården in Sundborn
Hours
Guided Tours:
October 1st – April 30th: One Swedish guided tour per day. Weekdays at 11:00. Weekends at 13:00.
May 1st – September 30th: Serveral guided tours between the hours of 10:00 and 17:00, every day.
Foreign language tours:
We offer foreign language tours mainly in English, German and French. During the summer we usually have at least one English guided tour per day. Because we cannot foresee the exact number of visitors each day it is sometimes difficult for us to meet the demand of foreign language tours. Naturally we always do our best to satisfy our guests and if we cannot offer you a foreign language tour, you can always join a Swedish tour with an information booklet at hand. For more information and booking, please contact us.
Private tour and tailor-made tours:
If you wish to book a private tour or discuss different options regarding our tours, please contact us!
Important information
Please note that The Homestead of Carl Larsson still has the same interior as when Karin and Carl lived here, with high thresholds and a steep stairway. That means that the home has not been made accessible for the disabled. If you have any questions regarding The Homestead of Carl Larsson and accessibility, please contact us and we will do our best to help you.
Pricing
Admission Fees Guided Tour
Off-season August 26th - May 20th
Adults: 195 SEK
Children (6–16 years): 60 SEK
High season May 21th - August 23rd
Adults: 220 SEK
Children (6-16 years): 60 SEK
GROUP BOOKINGS: groups with more than 45 persons, 180 SEK/person.
SCHOOL BOOKINGS: school classes, secondary and upper secondary school, 50 SEK/pupil (minimum 15 pupils).
Book a private tour: 2900 SEK (maximum 15 persons).