Casa del Labrador
The largest and most luxurious Petit Trianon created by a Spanish monarch, Casa del Labrador was a private retreat and passion project of Charles IV and Maria Luisa. They filled it floor to ceiling with unique treasures created by the most important artists of the time, including Villanueva, González Velázquez, Maella and Girodet.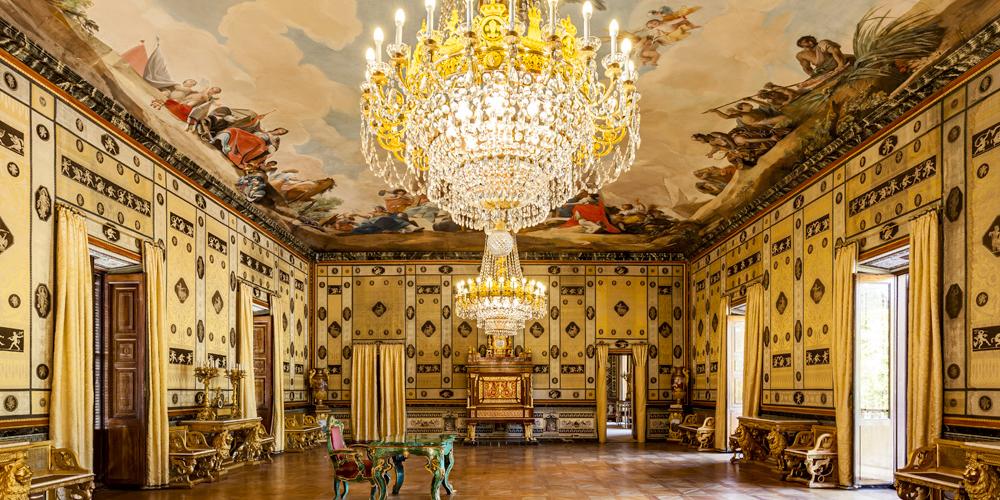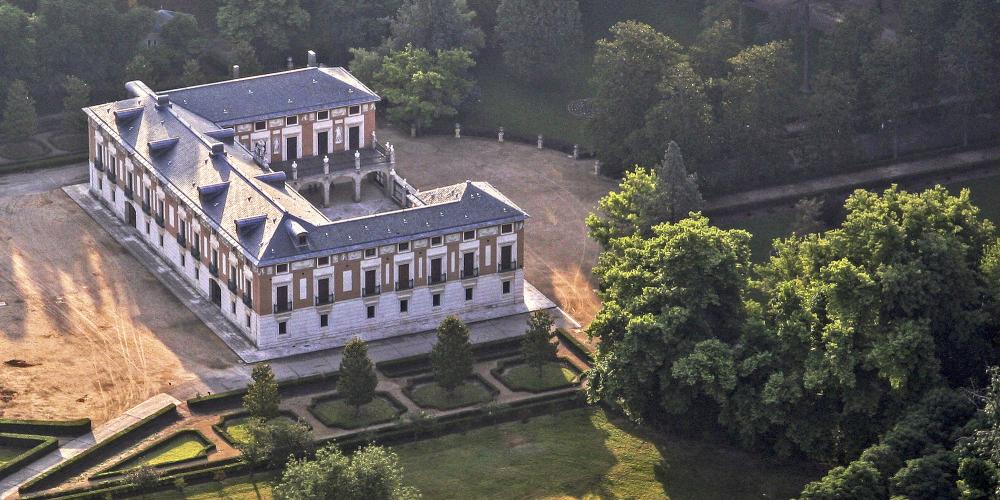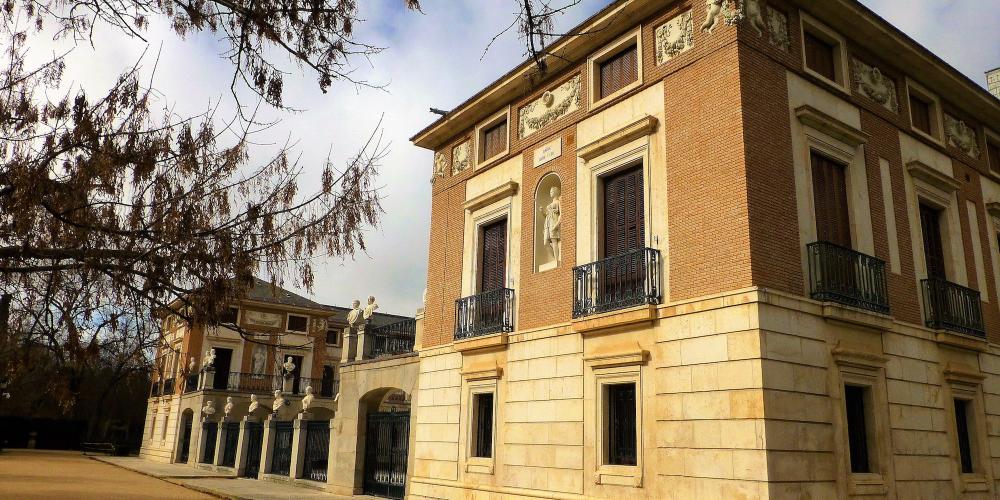 The Casa del Labrador is located in the easternmost area of the Prince's Garden and has its own exterior access through the "Puerta del Labrador." The mansion was built by King Charles IV who spent long periods of time in Aranjuez as a Royal Residence for several months of the year. It was designed as a place for the monarch's leisure and recreation—a private escape from the pressures of court and royal responsibilities.
The Casa del Labrador is one of the most important neoclassical ensembles in Europe. Juan de Villanueva and his assistant Isidro González Velázquez were responsible for its construction, which lasted nine years. Initially the central nave was built and, at the beginning of the 19th century, the lateral wings were built.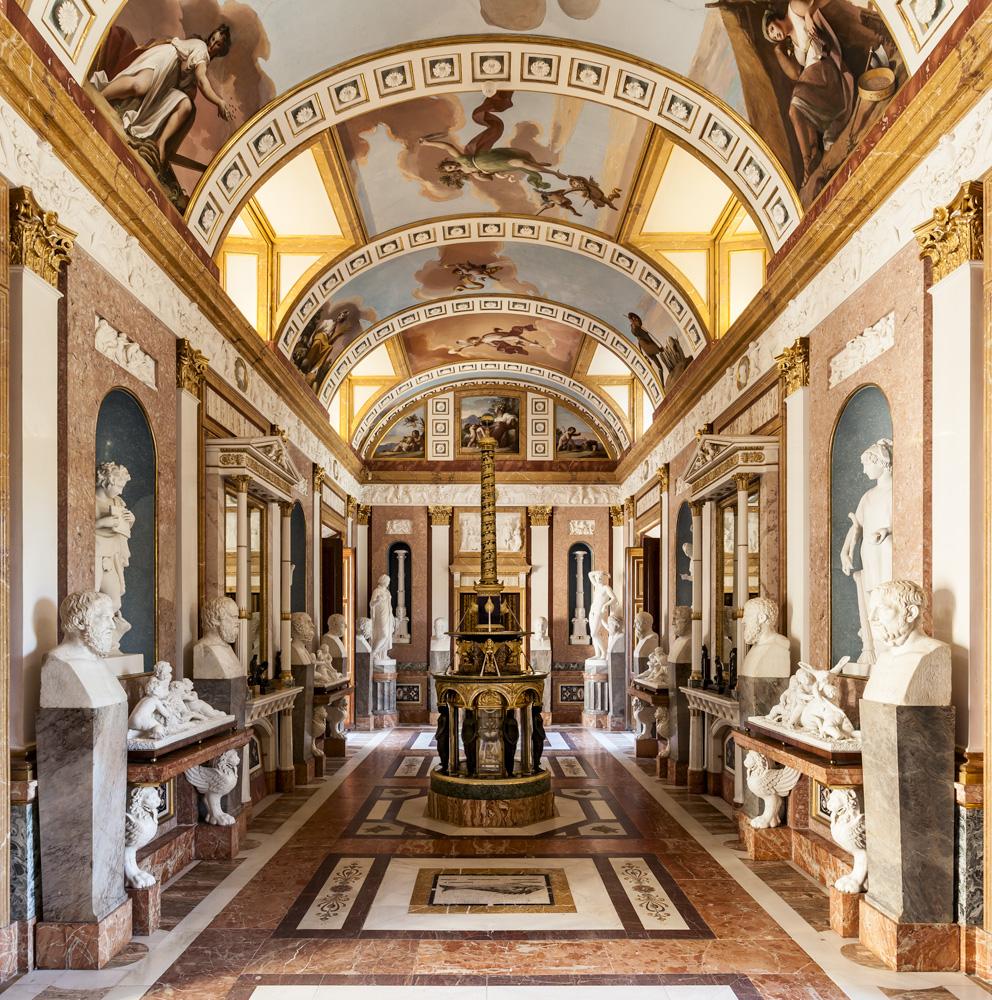 Its interior features some of the most beautiful decorations of the period: vaults with tempera, glass lamps, curtains and walls covered with Valencian silk, canvases, clocks, bronzes, marble and porcelain floors of Buen Retiro. Jean-Démosthène Dugourc was in charge of the interior decoration of the Labrador House.
The Billiard Room, the Ballroom or Maria Luisa's Salon are some of the most outstanding rooms, although everything in this palace is worth admiring. All tours are guided (groups of 10 or less) and you must wear disposable overshoes to protect the exquisite floors.
360° View of Statues Hall and Billiard Room
Visit
Casa del Labrador
Pricing
One-time fee: € 5
 
Additional services:
Guide: € 4
Audio guide: € 4