Cathedral of St. Peter
With a history of worship and construction going back 1700 years, the High Cathedral of St. Peter in Trier is not only the oldest church in Germany, but also the oldest building still serving its original purpose as a cathedral to the present day.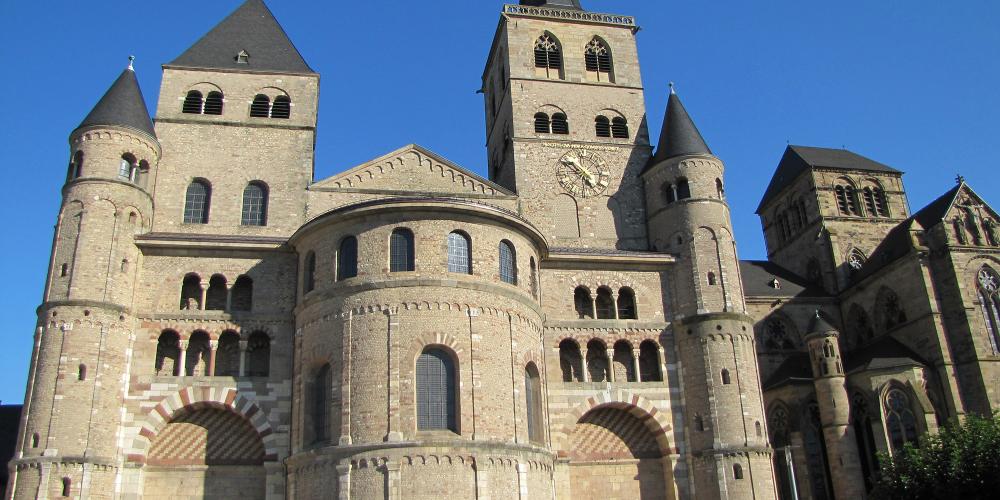 The High Cathedral of St. Peter, the oldest bishop's church in Germany, stands today in Trier's centre above a former palace from the era of the Roman Emperor Constantine the Great. In the 4th century the palace complex was supplanted by the largest Christian church complex from ancient times. It consisted of four basilicas joined by a large baptistry and the complex covered an area extending to the present Main Market. Tours under the building of the Cathedral Information show the remains of the first Early Christian assembly room north of the Alps (late 3rd century) and the remains of the first basilica.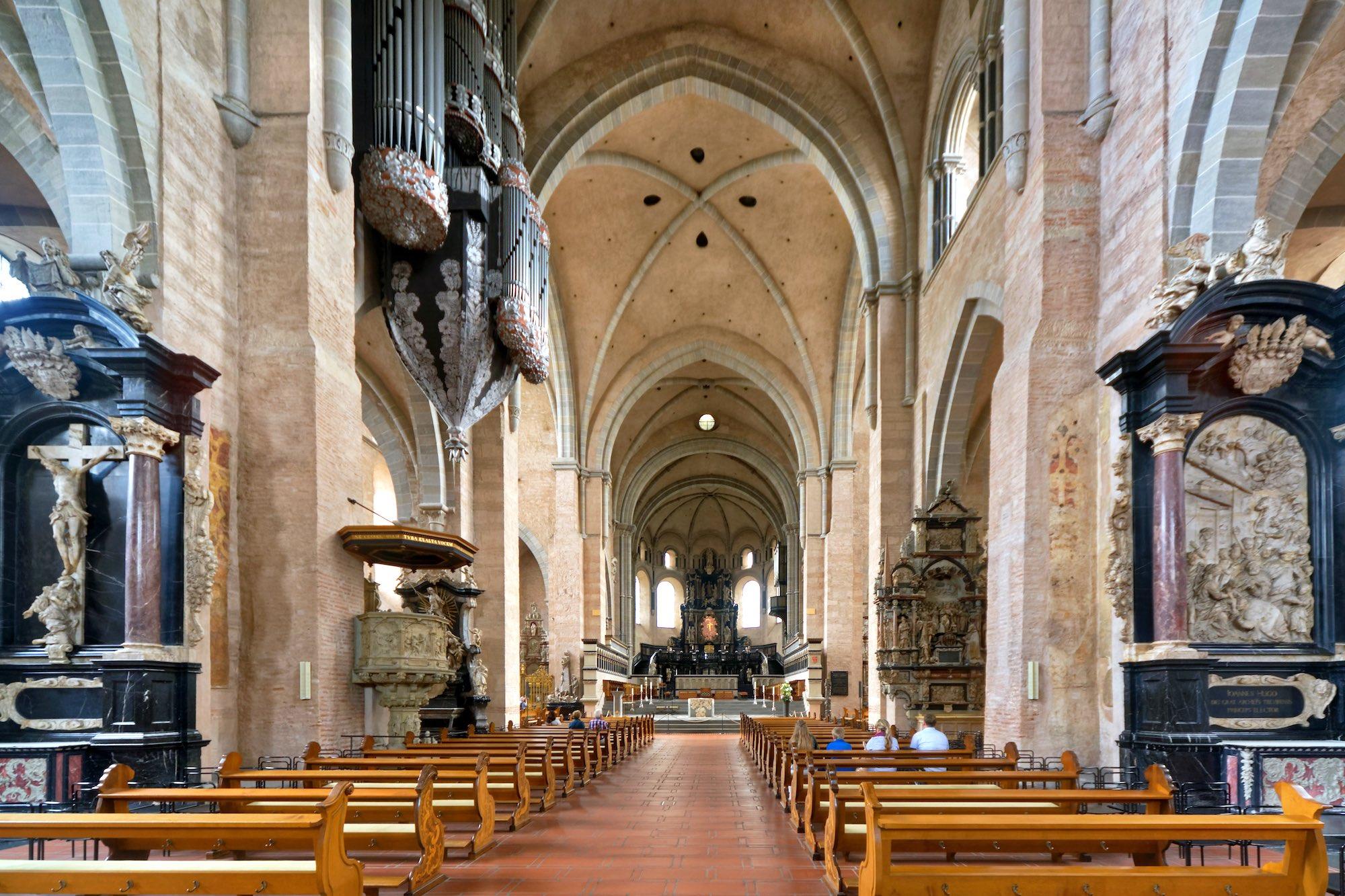 Today's Cathedral still contains a Roman central section with the original walls rising up to a height of 26 m (86 ft). The huge fragment of a granite column next to the entrance to the Cathedral is another indication of the Roman origin of the building. After destructions in the 5th and 9th centuries, the remaining nucleus was enlarged by Romanesque additions. Today, the Cathedral, with its three crypts, its cloister, Cathedral Treasury, and Holy Robe Chapel, displays architecture and artwork from over 1650 years.
After your visit, slide down the Cathedral Stone, which is an old tradition! The Cathedral Stone lies to the left of the main entrance.
Visit
Cathedral of St. Peter
Hours
Check here the opening hours.
Note: During the services and concerts it is not possible to visit the churches.