Celebrate the International Dance Festival "Raks Sehri"
This unique dance festival celebrating "the magic of dance" is held each year in Khiva.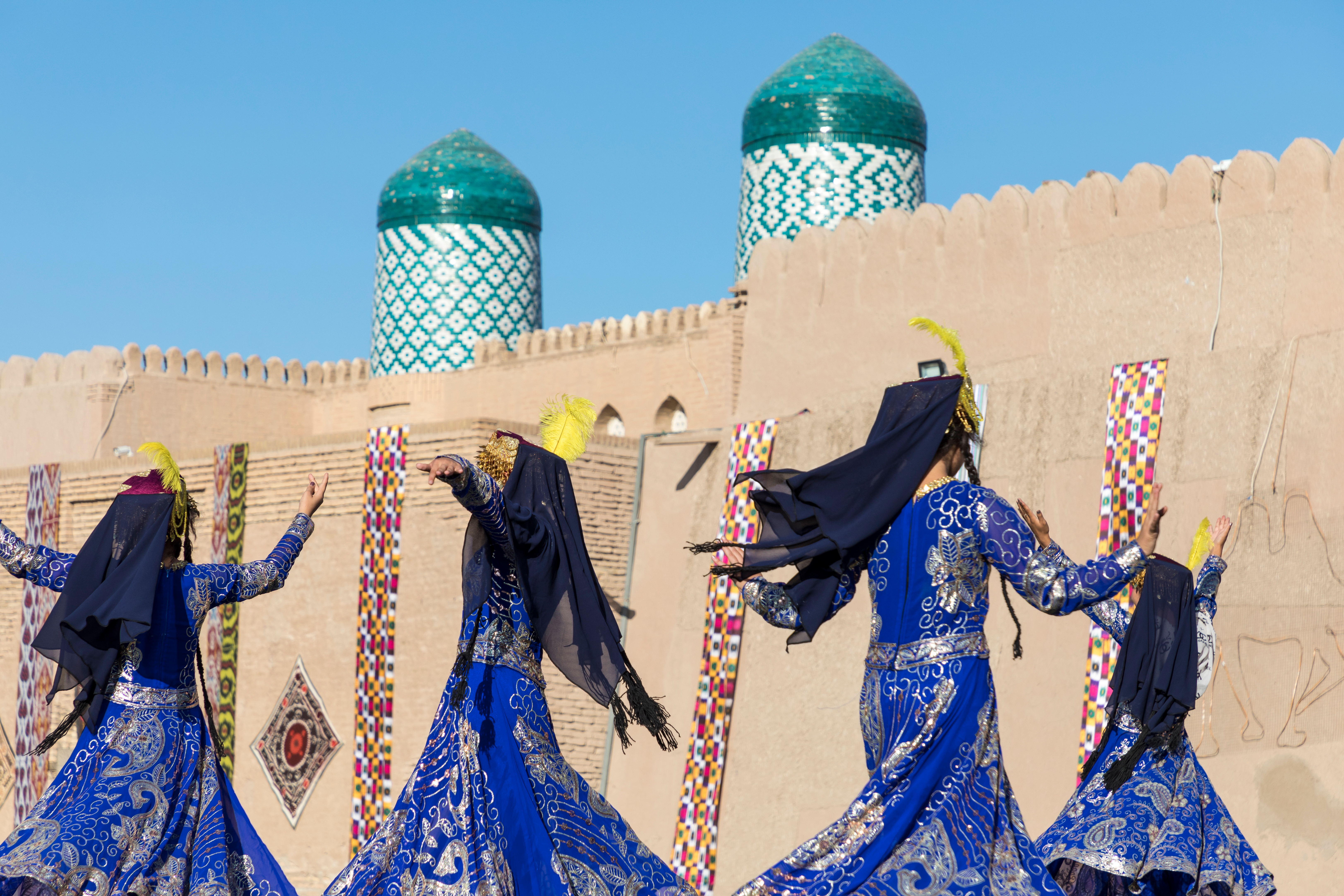 Visiting Itchan Kala and Khiva is a chance to bask in a whole new culture with its specificity and unicity. Beside history, architecture and food, Uzbekistan can also offer you a more artistic experience. Khiva is host to the International Dance Festival, a festival which gathers foreign as well as Uzbek dancers coming from the entire country.
Dance is central during "Raks Sehri" (the Magic of Dance) and is used as a way to express culture and traditions. During the festival, you will get to discover traditional and ancient dances and arts. Dance gives people the chance to exchange, to share and to communicate in-between foreign dancers and the festival is a strong support to the preservation of traditional dance practices. Consequently, you will be able to witness Uzbek dancing traditions that are completely unique and only practiced by small numbers of people. Traditional Uzbek dancers perform folk dances while wearing colorful clothes which makes this experience even more pleasant to watch.
By taking part in the "Raks Sehri" festival, you can also expect to witness other forms of arts which are all authentic to the Uzbek culture: food stands, puppet theater shows, exhibitions are all there to make the festival lively and diversified.