Chalet and Garden of the Countess of Edla
On the west end of the Park of Pena lies the enchanting Chalet and Garden of the Countess of Edla, recently reopened to the public after a long process of recovery and restoration after the building was destroyed by fire in 1999.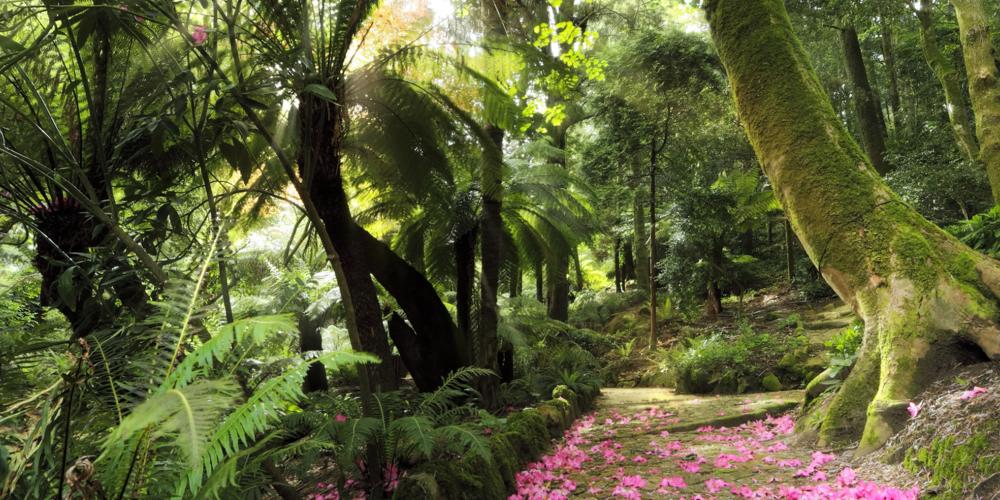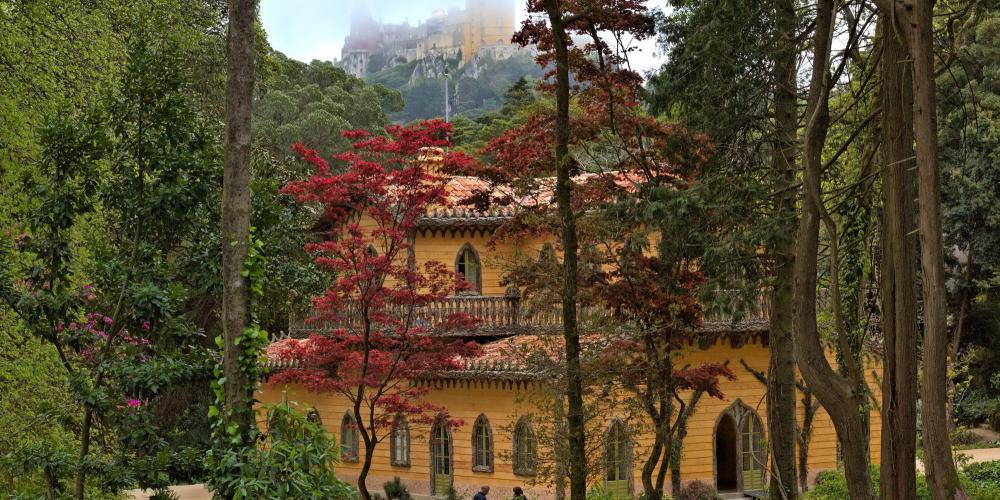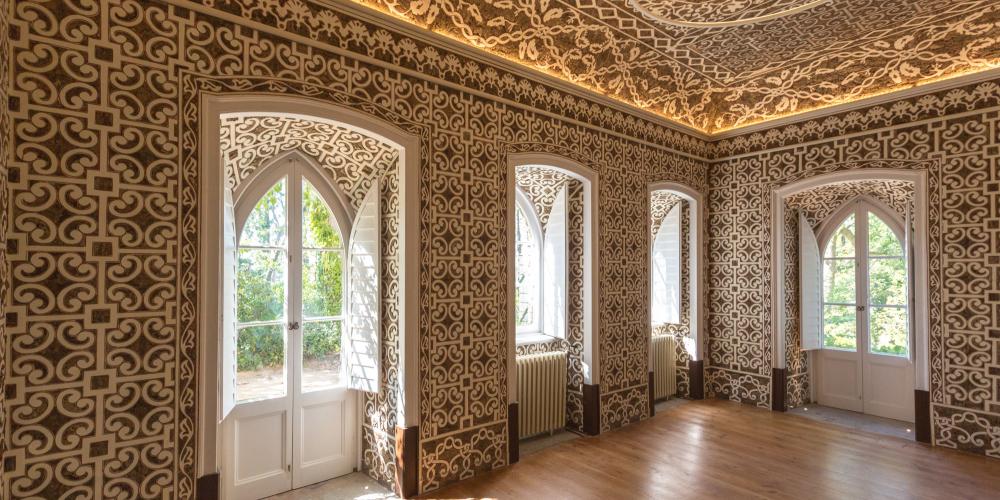 The Chalet was built by King Ferdinand II and his second wife Elise Hensler, Countess of Edla, between 1864 and 1869, in keeping with the Alpine chalet model that was in vogue in Europe at that time. The building is extremely picturesque, characterised by the horizontal marking of the external plaster, painted to imitate timber cladding, and by the extensive use of cork as a decorative element, covering door and window frames, eaves and verandas, as well as tree trunks backing onto the facades to support climbing plants.
The Chalet's location is noteworthy as it is situated at the opposite end of the park in relation to the Palace, thereby maintaining an important visual relationship with it, which is accentuated by the proximity of a dramatic group of granite blocks, the Chalet Stones, and a valley, which the Chalet overlooks. From the Chalet's veranda there is a view of the sea and, from the Stones, of the Moorish Castle walls outlining the hills as well as the Palace.
The surrounding garden, now also restored, includes exotic collections, viewpoints overlooking the Palace, the Chalet and the Moorish Castle and botanical species from all over the world, such as the rare tree-ferns imported from Australia and New Zealand, planted in the valley.
Visit
Chalet and Garden of the Countess of Edla
Hours
Open every day of the year, except December 25th and January 1st.
10:00 – 18:00, last ticket 17:00, last admission 17:30
Pricing
Ticket for adults (18 – 64 yrs): € 8,50
Ticket for youths (6 – 17 yrs): € 7
Ticket for seniors (over 65 yrs): € 7
Family ticket (2 adults + 2 youths): € 28
To benefit from a reduction on your visit to several sites, you can buy combined tickets for several sites.