Chinese House in Sanssouci Park
Frederick the Great (Frederick II) enjoyed the intimate atmosphere of this Chinese pavillion, which provided an exotic escape. The luxuriant Chinese Tea House in the Rehgarten of Sanssouci Park illustrates the fashion that influenced many royal cultures in Europe in the 18th century.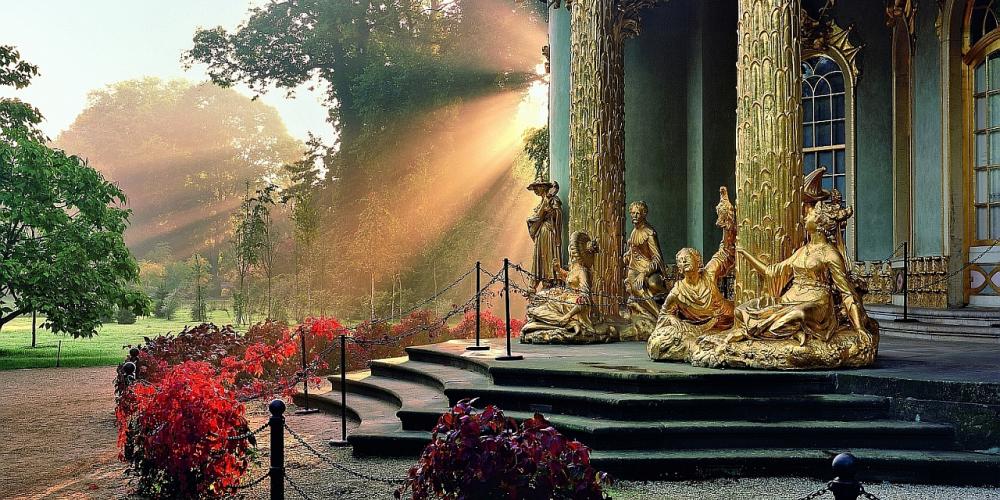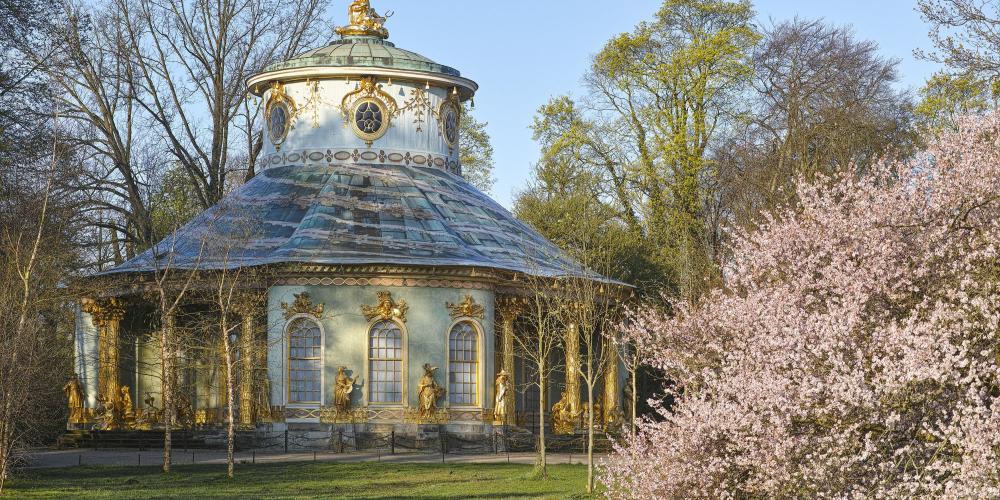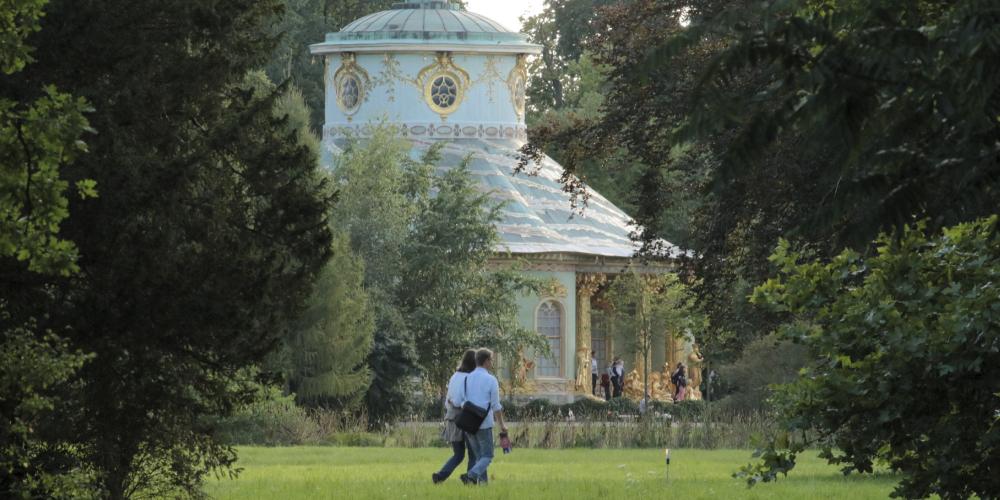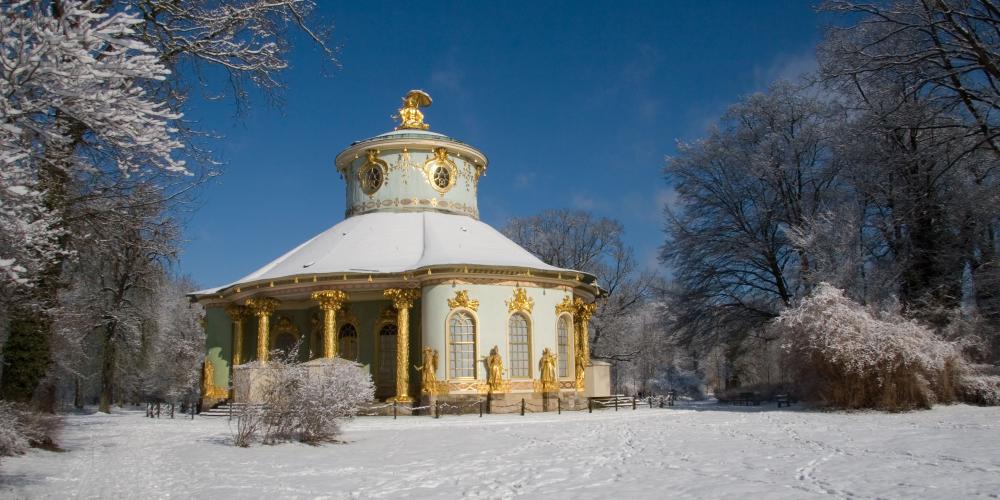 If you follow the main avenue Hauptallee, you'll discover the unforgettable Chinese House. This Rococo pavillion embraces chinoiserie fashion. Life-sized, golden figures can be found outside—either presented as single figures, or arranged in groups around the Tea House. As well, there are fairytale-like Chinese musicians and tea-drinking men and women with exotic character that blend well with the columns in the shape of golden palm trees.
The walls of the interior are adorned with gilded consoles on which porcelain objects are displayed. The large ceiling painting presents an exuberant Chinese social gathering depicted in an illusionistic architectural setting.
To this day, this building fascinates through its unusual shape and its figures, which play instruments, smoke tobacco, and drink tea. Frederick the Great, whose chinoiserie passion was influenced by his sister Wilhelmine, wanted to be taken to an imaginative world. This escape is now open to the public to enjoy.
Visit
Chinese House in Sanssouci Park
Hours
January – April:
Monday - Sunday: closed
May – October:
Monday: closed
Tuesday - Sunday: 10:00 - 17:30
November – December:
Monday - Sunday: closed
On public holidays, weekend opening hours apply unless otherwise stated.
Last admission: 30 minutes before closing
Pricing
sanssouci+ Ticket
Price: € 19.00 Reduced: € 14.00
Buy tickets online
sanssouci+ Family Ticket
Price: € 49.00
Annual Pass for the Palaces
Price: € 60.00 Reduced: € 40.00
sanssouci+ Ticket and sanssouci+ Family Ticket are valid for one visit to all of the SPSG palaces in Potsdam, including Sanssouci Palace, on a single day. In the Belvedere Pfingstberg, ticket owners are granted the reduced rate. When purchasing a ticket sanssouci+ Online a fixed admission time (time-slot) in Sanssouci Palace is booked.