Christmas markets
Germany is famous for its Christmas Markets but the ones at Goslar are some of the most spectacular ones.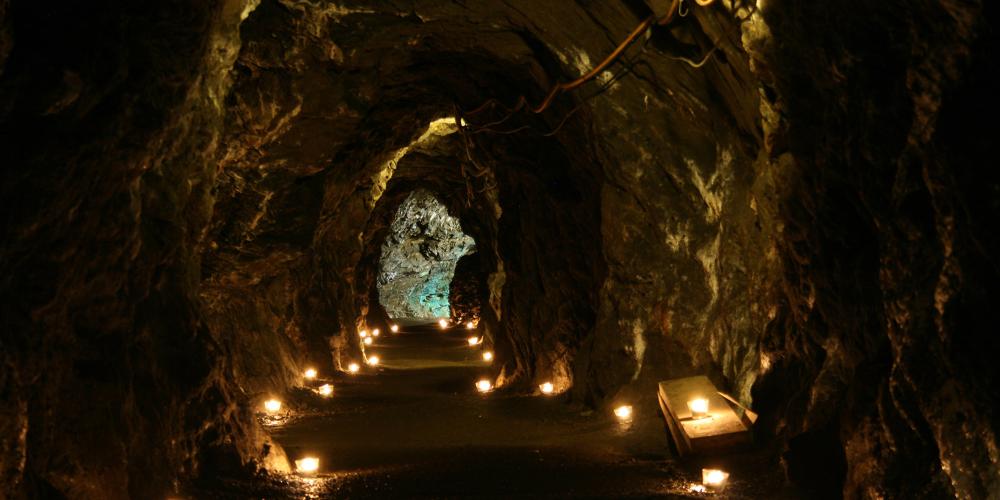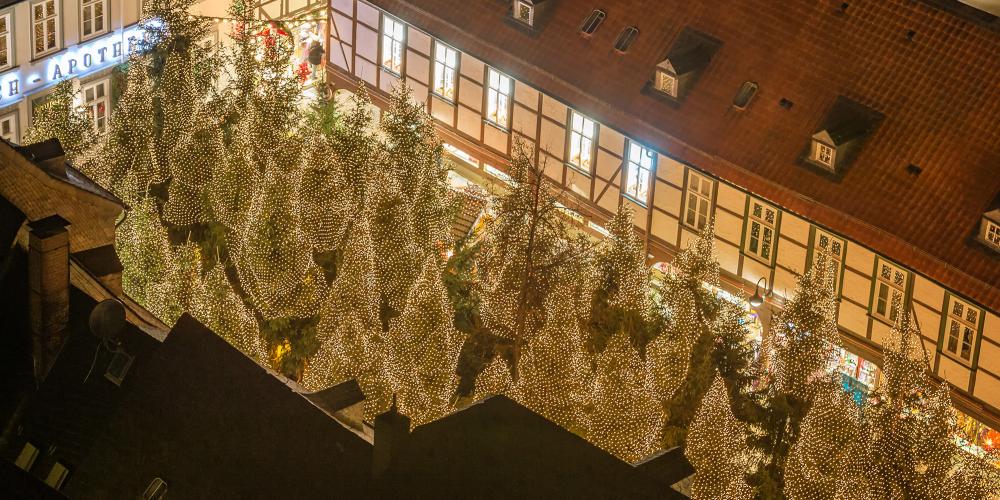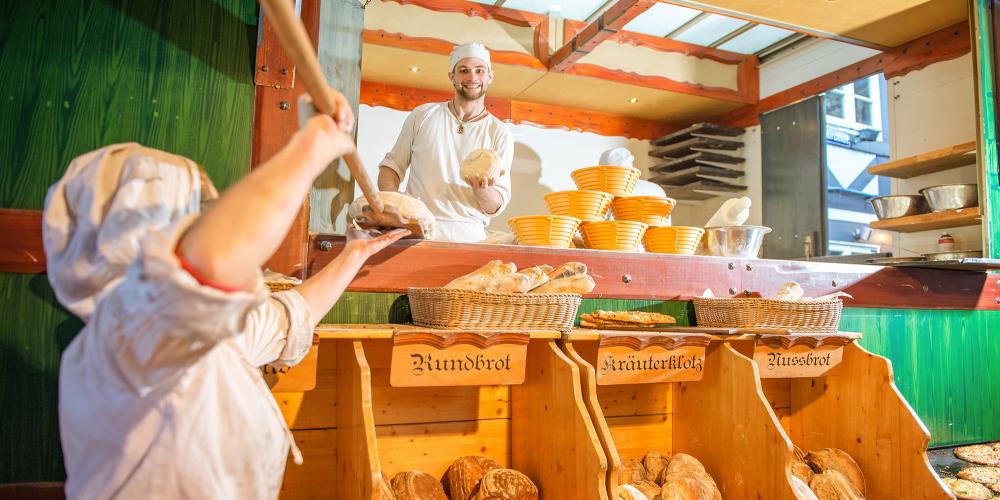 Goslar is known for its two outstanding Christmas Markets which are famous all over the country. One is held in the Christmas Forest and the other is underground in the Ore Mine of Rammelsberg.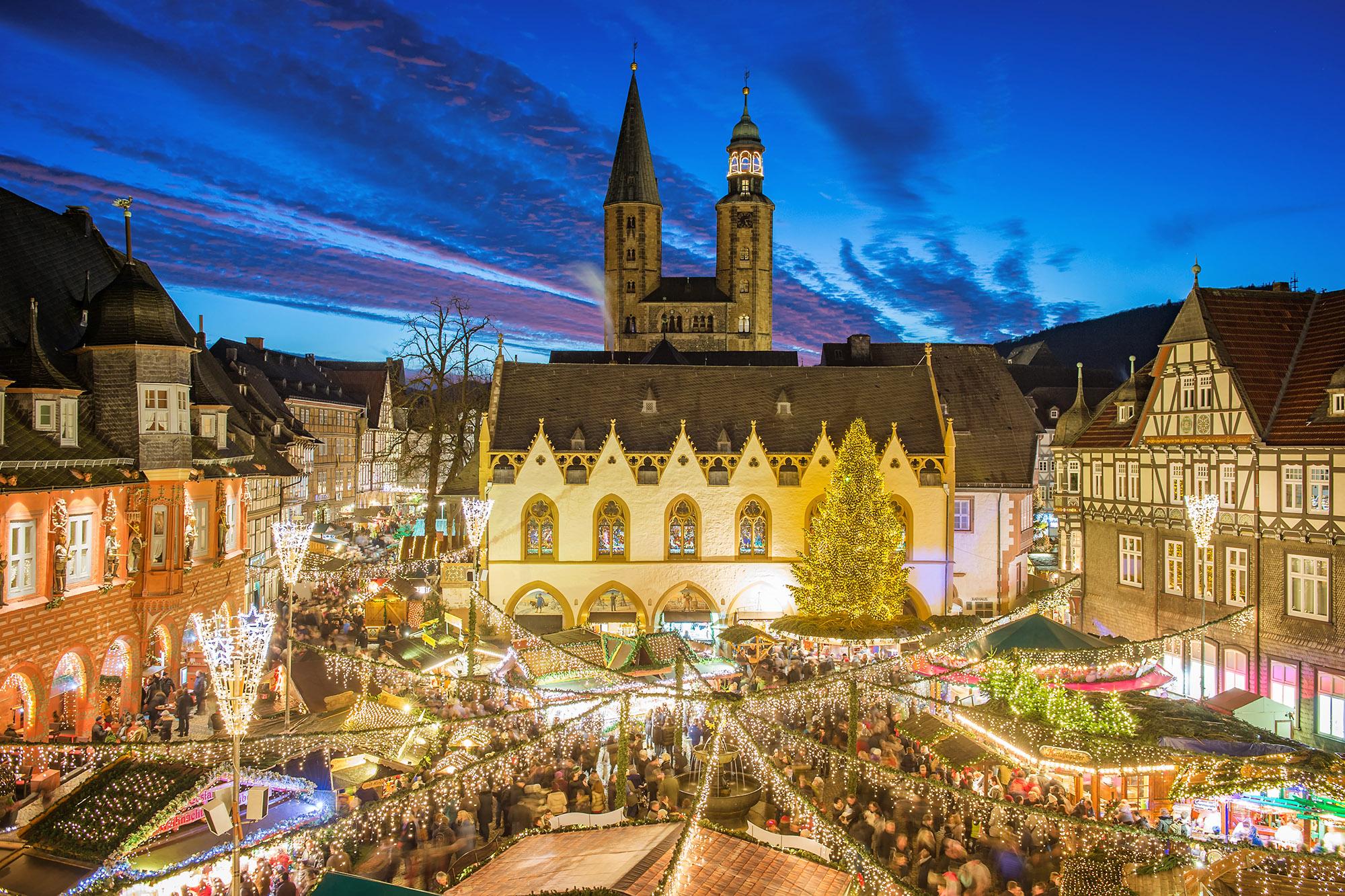 Every year during the Advent season (the four weeks before Christmas), Goslar lights up in the glow of festive decorations and the taunting aromas of cinnamon, baked apples, and roast almonds tickle your senses.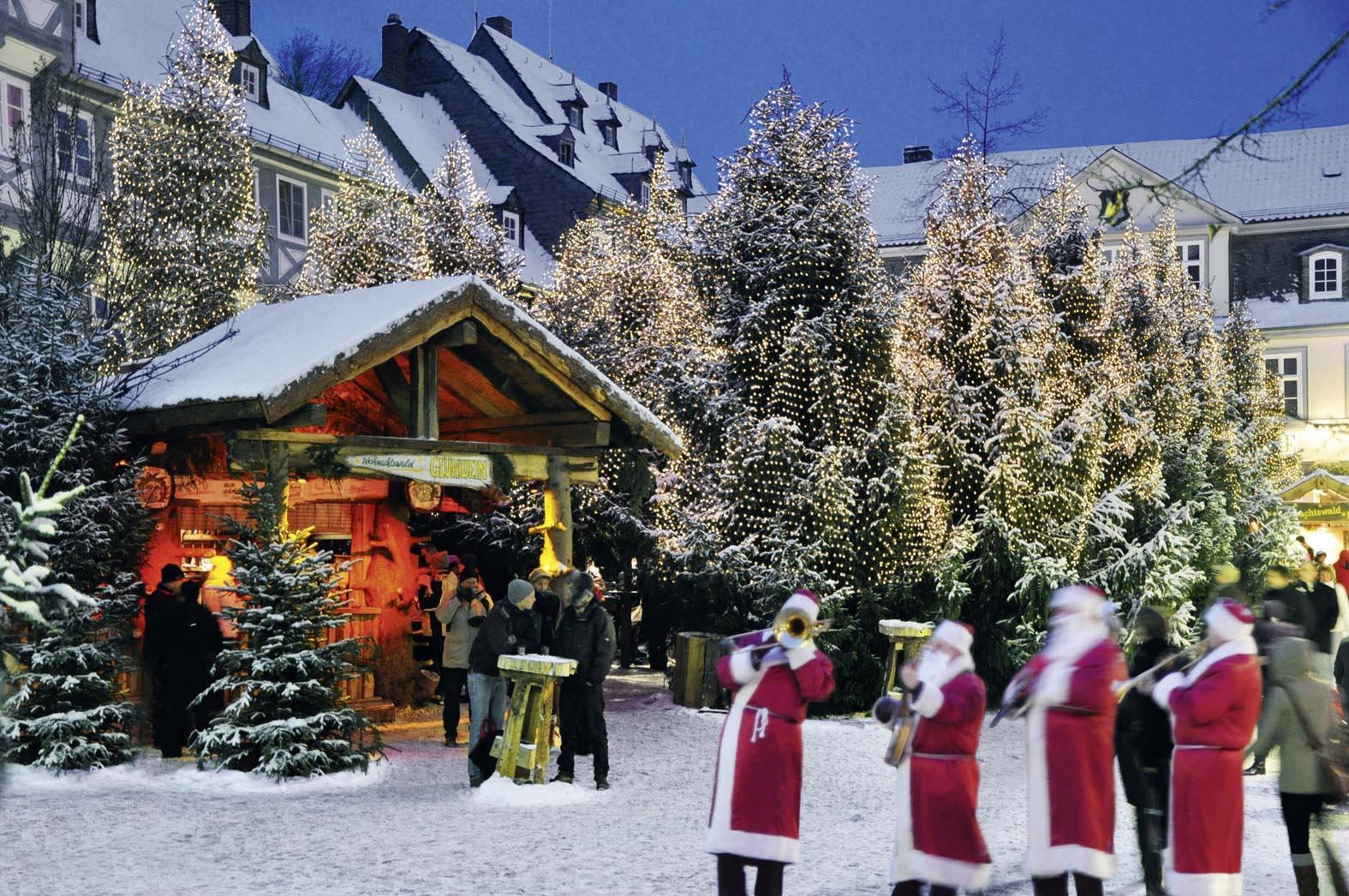 In the Christmas forest in the historic city centre, an ensemble of 60 tall illuminated pine trees on pleasantly fragrant foresty ground set the scene for the main Christmas Market. Here you can explore a huge variety of genuine arts and crafts as well as a range of typical German food such as Stollen cake, gingerbread hearts or the famous German Bratwurst.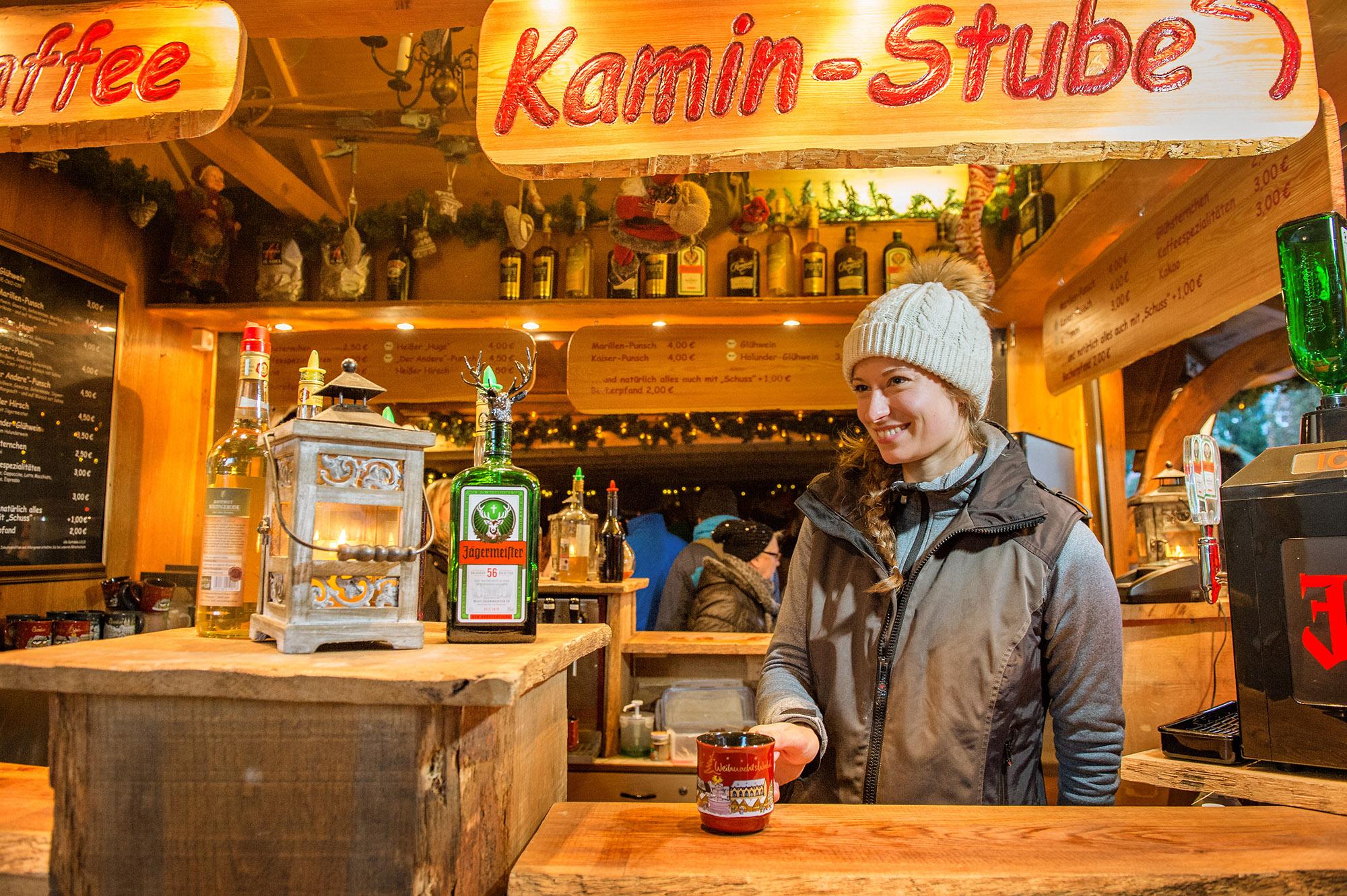 Every year, the World Heritage site at Rammelsberg also invites you to the traditional festival of lights on the 3rd weekend of Advent. Begin your visit to Rammelsberg with a 30-minute tour through the 200-year-old Roeder gallery, which is festively illuminated by hundreds of candles. Underground awaits a unique Christmas market with old crafts and treats. The Christmas market extends, starting from the underground area, over parts of the ore processing plant and the factory road.
Visit
Christmas markets
Hours
**Hours of the Christmas Market (Old Town) – During December: **
From 27/11/2019 to 30/12/2019
Christmas-Market:
Monday – Saturday 10:00 – 20:00
Sunday 11:00 – 20:00
Christmas-Forest
Monday – Saturday 10:00 – 22:00
Sunday 11:00 – 22:00
Christmas Day (24th of December): 11:00 – 14:00
25th and 26th December: 12:00 – 19:00
30th December (last Day): 10:00 – 18:00
---
**Christmas Market Rammelsberg Mine (only on the 3rd Advent-Weekend): **
The opening times for both days are between 11:00 and 17:00! Tickets are available from November at Rammelsberg's cash desk and online on the homepage.
Pricing
Christmas Market (Old Town): Free Entrance
---
Rammelsberg:
Adults pay € 9.00, children € 4.00 for the tour of the Roeder gallery and the visit of the Christmas market, adults pay € 6.00, children € 2.00, if they only want to visit the Christmas market above and below ground.
Pre-orders and reservations are always possible from the beginning of November under 0 53 21 750-117 / -122 and by e-mail at info@rammelsberg.de.