Convent of the Capuchos
The Convent of the Capuchos or Cork Convent was established in 1560. It is noteworthy for the extreme poverty of its construction, which represents the ideal of the Order of St Francis of Assisi, and for the extensive use of cork in the protection and decoration of its small spaces.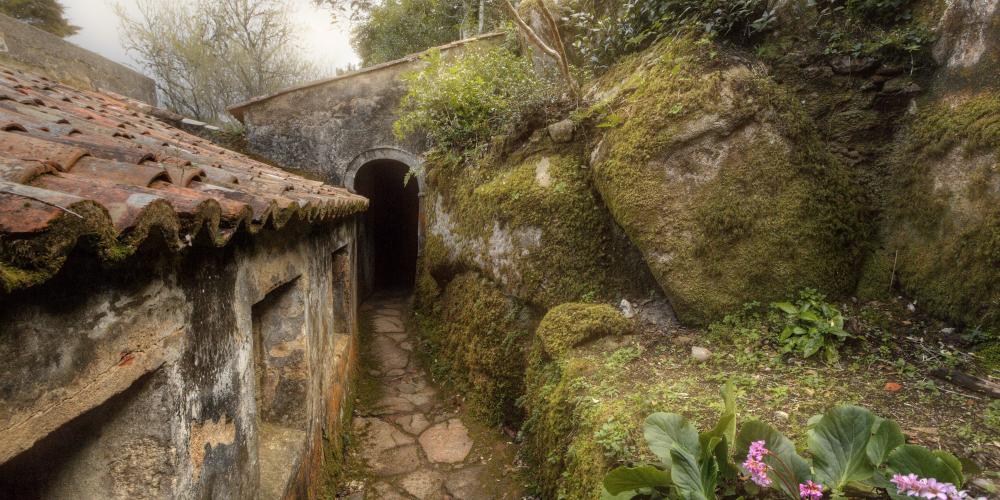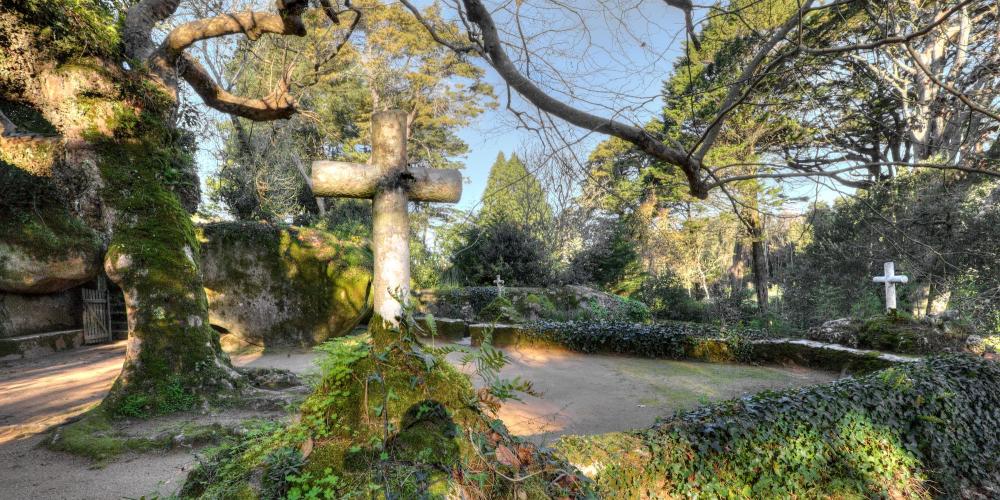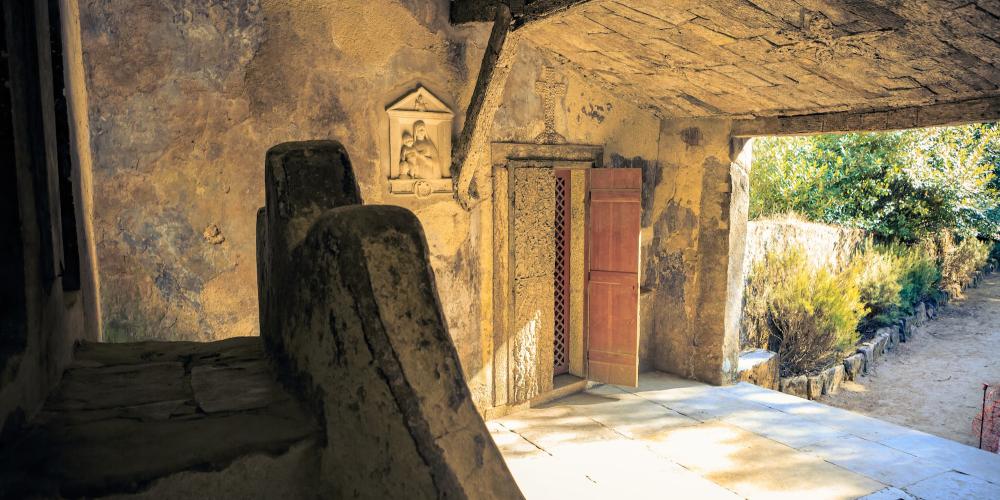 EBuilt with respect for the harmony between human and divine construction, it is based on nature, inseparable from the vegetation, incorporating enormous granite rocks into the building. It is said that Filipe I of Portugal (II of Spain), after visiting Sintra and the Convent of the Capuchos in 1581, commented that the two places he liked most in all his kingdoms were the Escorial for its wealth and the Convent of the Capuchos for its poverty. "In my Kingdoms, there are two things I have that greatly please me: El Escorial because it is very rich and the 'Convento de Santa Cruz' because it is very poor."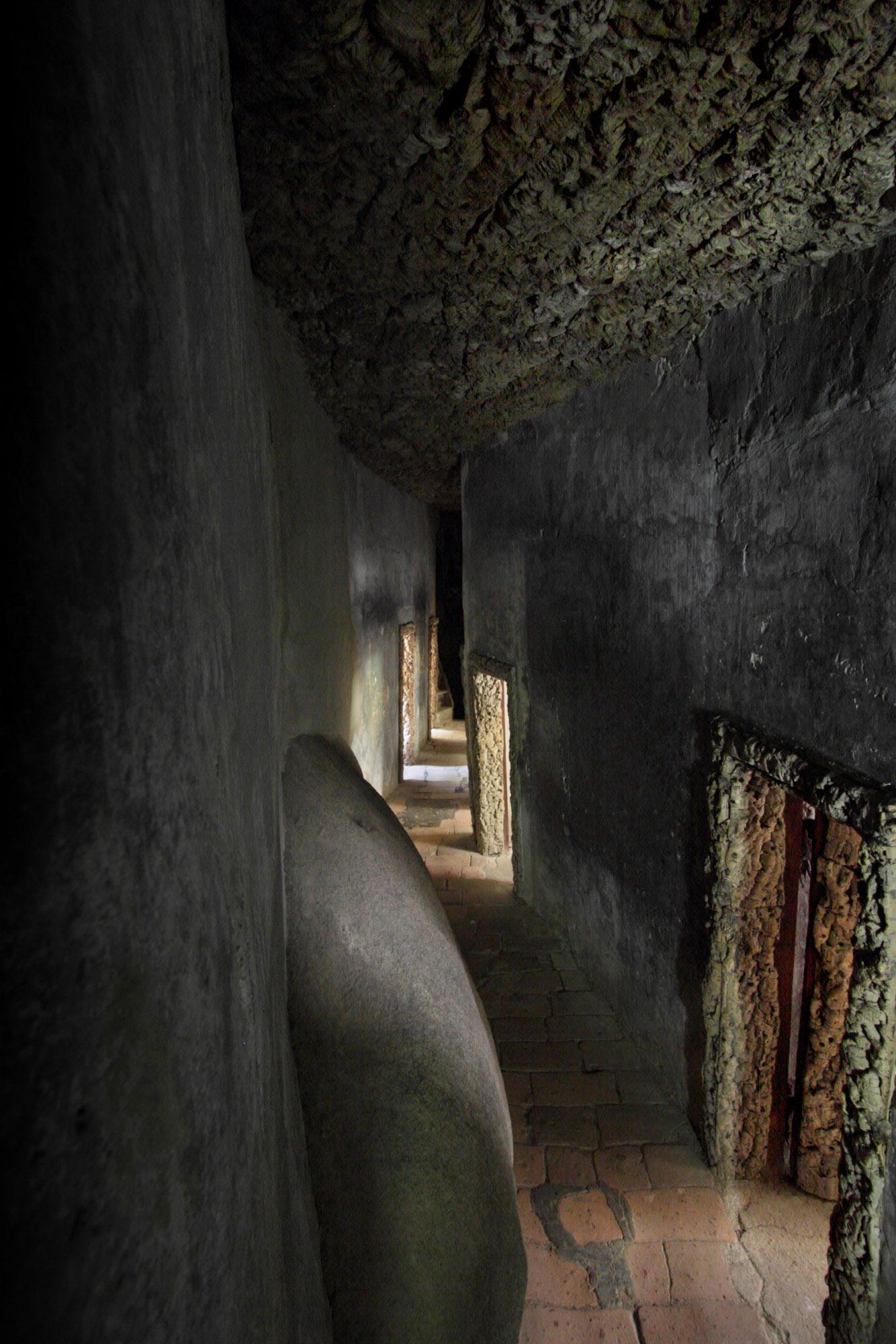 The wood that surrounds it, having survived the gradual deforestation of the Sintra hills, was cared for and maintained for centuries by the friars who lived in the Convent. It therefore constitutes an exceptional example of the primitive forest of the Sintra hills, made up principally of deciduous oaks, with elements of the Mediterranean maquis, such as a great profusion of ferns, mosses, epiphytes and climbing plants, which wrap and cloak everything in a dense tangle of vegetation. Because of its rarity, its state of conservation and the importance of many specimens, this wood represents an important natural asset worth safeguarding.
Visit
Convent of the Capuchos
Hours
Open every day of the year, except December 25th and January 1st.
10:00 – 18:00, last ticket and last admission 17:00.
Pricing
Ticket for adults (18 – 64 yrs): € 6
Ticket for youths (6 – 17 yrs): € 5,5
Ticket for seniors (over 65 yrs): € 5 ,5
Family ticket (2 adults + 2 youths): € 22
To benefit from a reduction on your visit to several sites, you can buy combined tickets for several sites.