Coubertin Grove
Coubertin Grove—adjacent to the International Olympic Academy in Olympia—honours the man who revived the forgotten Olympic Games with his restless efforts, knowledge, and deep understanding of the world. "Olympism," said Pierre de Coubertin, "tends to bring together as in a beam of light all those moral principles which promote human perfection."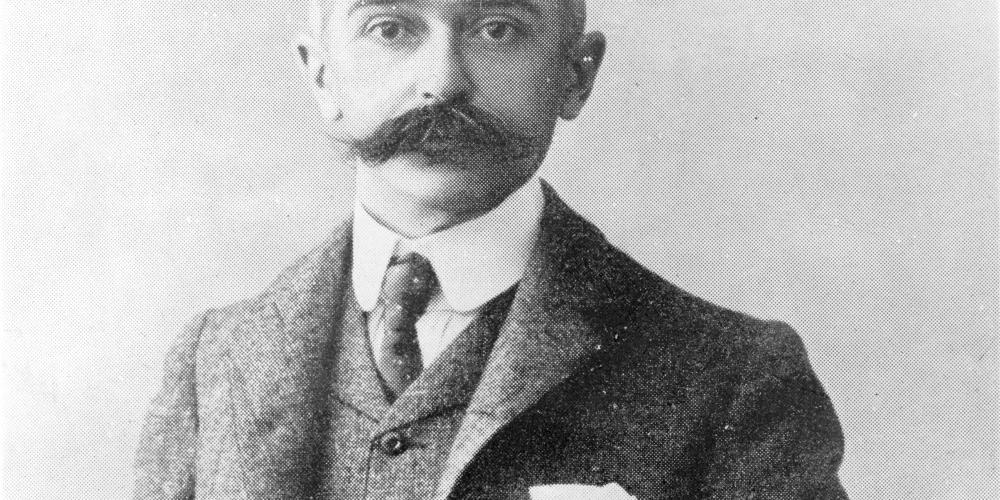 According to his last wishes, after his death in 1937, Pierre de Coubertin's heart was taken to Olympia to rest in peace forever in the birthplace of the Ideals to which he had devoted his life. A ceremony took place at Olympia on Saturday, March 26, 1938. A journalist in a Parisian magazine reported about the event: "What a simple and yet grand ceremony took place at Olympia. The Greek Prince Royal placed the urn containing the heart of Coubertin inside the commemorative monument. At the same time a similar religious ceremony took place in Paris, honouring this man who dedicated his life to the greater perception of the noble, idealised human, capable of attainment by all of us."
Today, Coubertin's Grove is visited by hundreds of fans of the Olympic Games and followers of Olympism, while every session of the International Olympic Academy starts with a ceremonial laying of wreaths at Coubertin's stele, in honour of his vision and life's work. The Coubertin Grove is also visited by the first runner in the Olympic torch relay, following the lighting of the Olympic Flame on the Altar of Hera in Ancient Olympia.