Cross the border to Uzbekistan
Crossing borders in Central Asia is an experience in itself. From arranging shared taxi rides to crossing the border by foot, the passport stamp you acquire from this passage is a memorable souvenir.
Uzbekistan and Tajikistan did not always have the best diplomatic and political situation. However, in 2018 the countries decided to give tourism a chance and reopened several border controls as well as authorised a larger number of countries to visit visa free or with a simple e-visa. This initiative facilitated the life of thousands of tourists that cross these borders every year. A great experience in Tajikistan that can easily be done is a road trip from the beautiful sites near Panjakent to Samarkand in Uzbekistan.
This is one of the most secure border crossings in the world. Tourists have reported having a thorough baggage check including image searches on their phones and inside their wallets. Today, crossing this border became much easier. Nevertheless, be aware of random luggage checks as foreigners are completely forbidden to bring drones into Uzbekistan. You should also be aware that depending on your nationality you might require an e-visa that should be requested online a few days before the desired border crossing. Visas upon arrival are not available at the terrestrial border at any of the countries.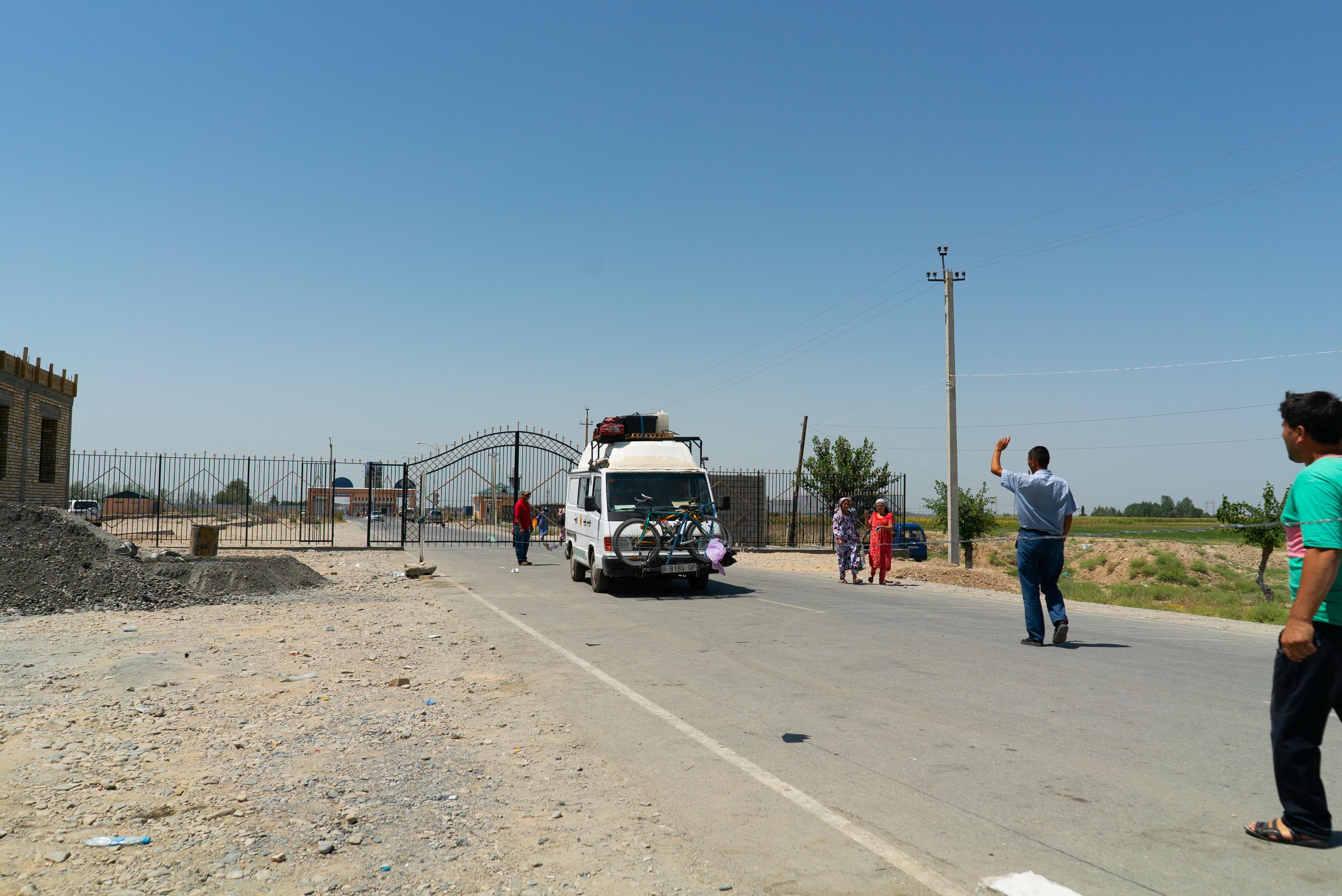 Getting to the border checkpoint is easy. At Panjakent visitors should go to the city's bazaar where most taxis are located. There you can easily find someone to take you to the border. Once you have passed the border control, in the Uzbek side, you will be able to find shared rides to take you to Samarkand where you can continue your journey. Please, notice that even though border crossing can be an experience this is still a highly secured checkpoint. Therefore, no photos or videos are allowed and you can get in trouble if an officer feels disrespected.
Visit
Cross the border to Uzbekistan
Hours
Borders are open 24 hours. It is up to the country's government to decide to close it without further notice.