Cross the border to Uzbekistan
Crossing borders in Central Asia is an experience in itself. From arranging shared taxi rides to crossing the border by foot, the passport stamp you acquire from this passage is a memorable souvenir.
To promote tourism along the Silk Road, in recent years many countries in Central Asia have made it easier for people to obtain tourist visas and cross borders. Several borders have reopened, and an increasing number of people from different countries are now able to visit visa free or with a simple e-visa. These initiatives have facilitated the life of thousands of tourists that cross these borders every year. It is now easier than ever to take a road trip from Panjakent to the impressive Samarkand UNESCO World Heritage site in Uzbekistan.
Before crossing the border, be sure to make sure any relevant visas are in order and you are not bringing any forbidden objects such as drones. Visas upon arrival are generally not available at the terrestrial border at any of the countries.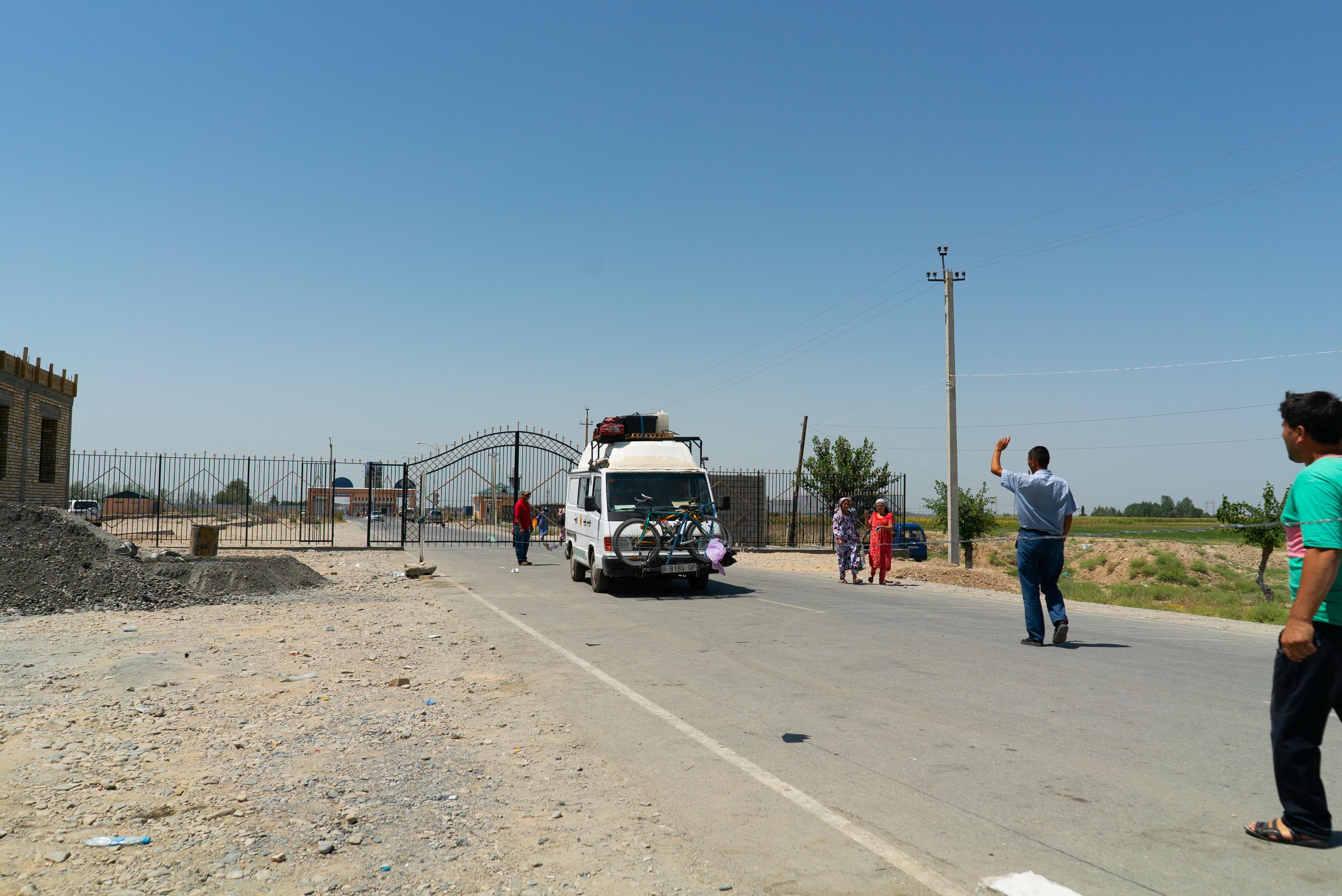 Getting to the border checkpoint is easy. At Panjakent visitors should go to the city's bazaar where most taxis are located. There you can easily find someone to take you to the border. Once you have passed the border control, in the Uzbek side, you will be able to find shared rides to take you to Samarkand where you can continue your journey. Please, notice that even though border crossing can be an experience, it is still a highly secured checkpoint. Therefore, no photography or videos are allowed.
Visit
Cross the border to Uzbekistan
Hours
Borders are open 24 hours. It is up to the country's government to decide to close it without further notice.